This is the ultimate list of the top 5 most straightforward football bets that you can win in 2022. In fact, these are the same wagers we made to generate C$2637 from football betting last month.
If you want to improve your winning odds and learn how betting pros are making money from sports wagers, then you will love the tips and strategies in this guide.
Let's get started.
How to win your bets every time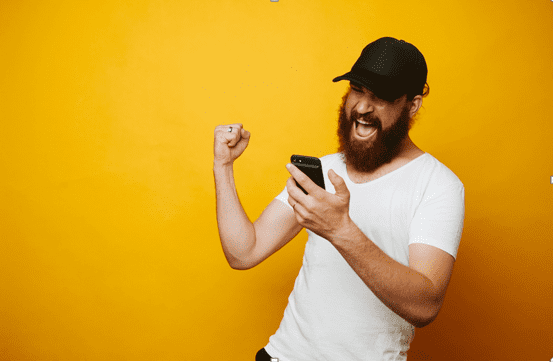 Before we dive right into the football bets, you need to be aware of the following recommendation:
You can't win all your wagers – it's impossible, even for professional punters.
READ: The Best Soccer Formations – 2022 Guide
So, no matter what random people tell you, football betting is not a safe income source.
There are many factors that you need to consider when betting on a football match. You won't be able to predict the outcome every time, even if you have insider information.
However, it is possible to maximize your odds and take fewer risks by making specific bets and following proven strategies to increase your win rate.
That's about it with the disclaimers.
Let's explore the main strategies that we used to get consistent winnings from football betting.
1.      Over/Under Goals
The over/under wager is available at any online bookmaker that offers football betting.
The idea behind the bet is simple–you need to predict whether the teams will score more or less than X goals during the match.
The odds of the over/under bet always work in .5 increments and have tiered options. Thus, you can quickly increase your winning odds, especially if you know details about the teams.
To help you fully understand this bet, let's have a look at an example:
When Barcelona and Real Madrid meet on the grass, most of you expect them to score some goals. If the bookmaker provides over/under odds from 0.5 to 4.5, you could ideally go for the over 4.5 option since El Clasico usually ends with many goals.
READ: What Is A Hat-Trick In Soccer?
Obviously, there's no guarantee that the game will end with 5+ goals scored, so you can aim for a combination that seems the most suitable for the event.
You will also have to factor in the odds that the bookmaker offers since the profit is the most essential aspect when you're betting on football.
2.      Double Chance Bet
The double chance bet is a standard wager offered by most operators. It is similar to a match result bet, where you need to guess the outcome (win, loss, or tie), but it allows you to cover two outcomes at once.
The math behind the double chance wager is quite simple – a football game has a 33.3% chance of getting any of the possible outcomes (home win, draw, or away win). With the double bet, the chances of winning your wager are increased to 66.6%.
Football is not as simple as tossing a coin, and there are dozens of factors that can influence the outcome. With the double chance bet, you cover a larger area of probabilities, but the payouts aren't too great.
3.      Both Teams to Score
Also known as the BTTS bet, the "both teams to score" wager allows you to decide whether both teams will score in the match or not. The great thing about the BTTS bet is that you only have to choose between "yes" or "no," and in some cases, it's pretty easy to predict if both teams have a chance or not.
Ideally, you want to look for opportunities to bet on the "yes" since the odds are relatively high if the teams are known for scoring during most of their encounters. When the goals are scored, or the final score doesn't matter, as long as both teams score a goal.
4.      Draw No Bet
Draw no bet is a market that combines a standard match result wager and the double chance bet. Your goal is to guess the winner of any given match, but in case the game ends in a draw, your wager will be returned to your balance.
The odds are relatively low, but considering that your chances of losing the wager are quite slim, it's worth betting on the "draw no bet."
Here's a quick example:
In a Manchester United vs Chelsea game, you get 1/6 odds for Chelsea winning. This is considerably worse than the 1/2 odds you get for the exact match result but better than the 1/9 odds you would get for the double chance wager.
So, if you bet C$10 on Chelsea and they win, you would get C$11.7. If Manchester United wins, you will lose C$10. However, if the game results in a tie, you will get C$10 back to your balance.
READ: How long is a soccer game?
5.      First Half Over/Under Goals
The last easy football bet that you can make is the first half over/under goals. It is quite similar to the Over/Under wager, and the only difference is that you only bet on the first half. The odds of this first half are shorter, but the payout is significantly better.
Of course, if you are lucky and predict the right outcome, you will get rewarded before the game ends. However, you need to pay attention when making this wager since some teams may have a slower start, resulting in a lost bet if you choose the wrong over/under range.
Tips for increasing your win rate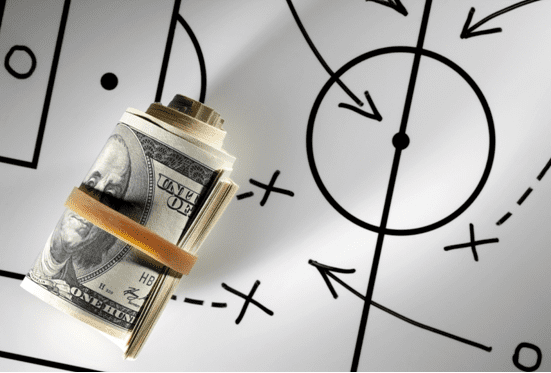 Now that you have a better idea of the most straightforward football bets on the market, we would like to provide you with five actionable tips that will help you get better at sports betting.
Here they are:
Claim bookmaker welcome bonuses – Most online sportsbooks offer welcome bonuses that will match a percentage of your initial deposit and offer you free bets. Whenever you register for a new platform, make sure that you redeem the bonus and get extra credits to test your betting strategies.
Stay up-to-date with the important football events –Betting is all about finding the most valuable events to wager on. Ideally, you want to use a specialized

football betting events schedule

to track down all the crucial matches and prepare your wagers in advance. Since you can't bet on every event available, you want to know the events worth betting on and make your predictions using statistics.
Track your betting progress–Keeping a record of all your wagers can help you understand what type of bets work best for you and how you can improve your winning odds. There's no need for fancy Excel formulas. You can simply use a pen and paper, as long as you don't forget to keep it updated with your latest wagers.
Never bet with your heart – Most sports betting pros avoid wagering on their favorite team. The reason is simple: if you bet on your team, you will always hope that they win, although it's impossible. Even the best teams worldwide go on losing streaks at least once during the season, so always betting on them winning is a bad idea for your bankroll.
Learn everything you can about football–In sports betting,

knowledge is powe

r. The more you know about the sport you're betting on, the higher your chances of making accurate predictions. Depending on your preferences, you want to start with the areas that you've already got some sort of expertise in and continue expanding your knowledge as you progress.
READ: What is a brace in soccer?
Final thoughts
There you have it: five soccer bets that you can easily win in 2022.
We promise that if you apply every strategy mentioned in this guide, you will quickly notice an improvement in your profitability rate.
Still, it's important to remember that you can't win all the time, and nobody can guarantee that your bet will be successful.
So, before you decide to start betting on football, take some time to learn more about how wagering works and experiment with a few small wagers to see if your predictions are accurate.
Good luck with your bets, and remember to gamble responsibly.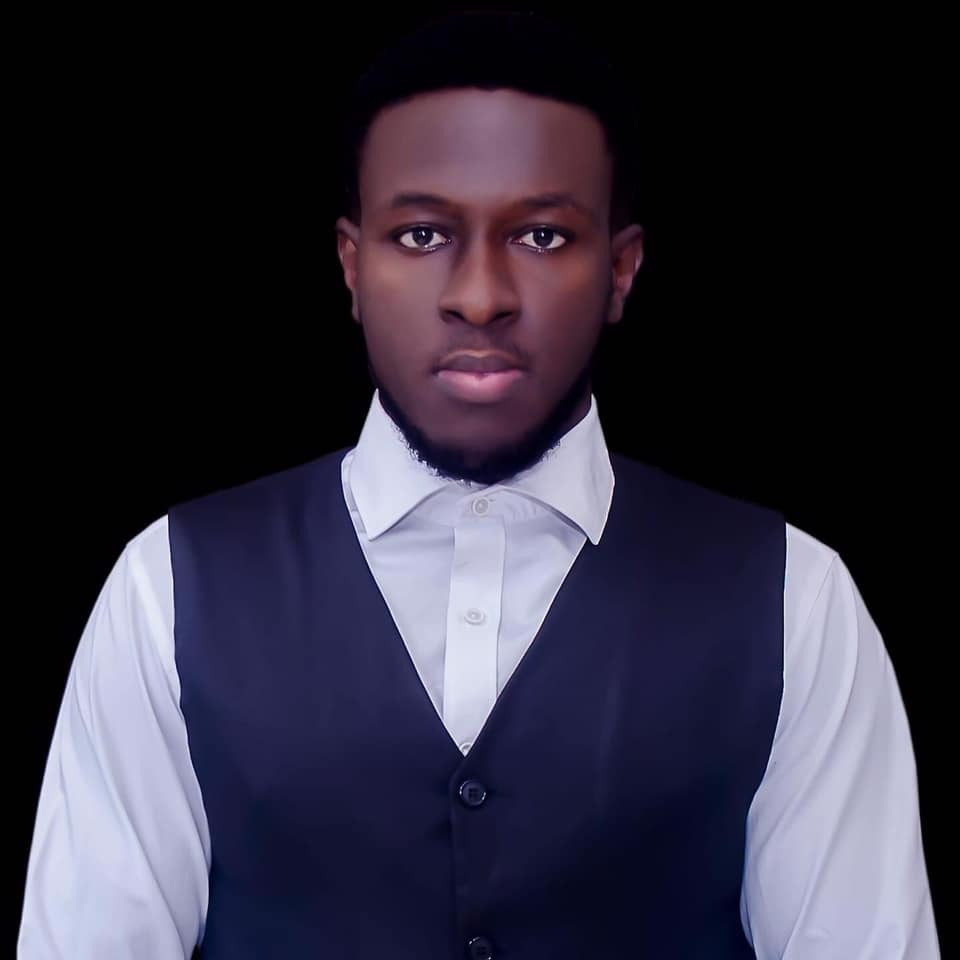 Kenneth is a an avid soccer follower, fan and writer. He is a consistent follower of the sport and is a fan of Chelsea FC.