In this post, I will list, and discuss the 10 best soccer documentaries of all time. And guess what? Number one will surprise you.
From the whole story of the game, achievements, memories, and culture, I can bet, there's something to learn from these soccer documentaries. However, Here's a ranking of the top 10 best soccer documentaries that we have seen.
Take The Ball, Pass The Ball
All or Nothing: Manchester City
George Best: All By Himself
Graham Taylor: An Impossible Job
Diego Maradona
Hillsborough
Zidane: A 21st-Century Portrait
Sunderland 'Till I Die
Sir Alex Ferguson: Never Give Up
Once In A Lifetime: The Extraordinary Story of the New York Cosmos
So, grab your popcorn as I discuss the best soccer documentary of all time.
READ: Best 10 soccer movies on Netflix (2023)
10. Take The Ball And Pass The Ball
Take the ball and pass the Ball which I rank as the number 10 best football documentary of all time is excellent if you ask me. It chronicles Pep Guardiola's legendary journey with Barcelona FC during their treble-winning 2008–09 season.
This perceptive and open documentary offers an in-depth look into the club's inner workings, concentrating on the techniques and plans that enabled Barcelona to achieve such success between 2008 and 2012.
They are arguably the best team in the world as of then under Pep, and they are a joy to watch. However, the interaction between the team's players, coaches, and staff is also covered in the documentary, emphasizing how they all cooperated to achieve all their plans.
Plus, Interviews with players, coaches, and fans who have won six trophies in one season are included in the documentary.
In addition, the rivalry between Mou and Pep, Abidal's emotional comeback from cancer to win the European Cup, and Messi's narrow escape from juries are all revealed by the players in this documentary.
However, If you're looking for a compelling, informative documentary that gives you a glimpse into one of football's most successful teams then this is worth checking out.
9. All or Nothing: Manchester City
All or Nothing: Manchester City is ranked number 9 on the list of the best soccer documentaries of all time.
It provides an inside look at the 2017/2018 Premier League season, as Man City attempts to become the first English team to achieve an unprecedented consecutive title.
READ: 13 Best Soccer Movies For Kids in 2023
The documentary follows the whole thing happening around the club from the boardroom to training, to matchdays and beyond.
Fans can get a unique glimpse into the world of Man City while watching Pep Guardiola lead his team through a challenging campaign, with ups and downs along the way.
All or Nothing also features interviews with players, staff, and fans as well as never-before-seen footage, giving viewers an insightful look into what it takes for a successful football club.
In all, this documentary captures the passion and excitement of being a part of one of the best clubs in the world and is an absolute must-watch for any football fan.
8. George Best: All By Himself
This documentary story about a footballer from Northern Ireland who is regarded as one of the most naturally talented players in the history of football is quite exciting.
George Best, who Pelé infamously referred to as the "greatest player in the world," inspired Manchester United's five-year rehabilitation from the Munich air crash tragedy.
Although being barely a teenager, his talent and zeal helped them win league championships and the European Cup.
Unfortunately, due to his grueling fight with alcoholism and the crushing burden of contemporary celebrity, his career in the top levels of sports ended before he reached 29.
After all, this was Britain during the Beatlemania and 1960s youth culture craze, when Best was given the nickname "El Beatle " by international media.
Unfortunately, George Best extraordinary talent was destroyed by his addiction. As a young player, I'm urging you to watch and learn from George's best story If you want to be one of the best soccer players in the game.
7. Graham Taylor: An Impossible Job
The documentary titled " An Impossible Job " is a documentary that takes an in-depth look at the life and career of Graham Taylor who is regarded as one of the best football managers of all time.
The documentary details information about Taylor during his tenure as manager of the England national team and covers his time at Watford and Aston Villa.
READ: The 15 Best Soccer Movies To Watch In 2023
It also provides a fascinating look into Taylor's management style and his struggles to succeed against the odds. An impossible job film gives viewers an insight into what it was like for him to take over a failing English national team, the pressure he faced from fans, the media, and other aspects of his job.
It is an interesting story, not only about his successes and failures but also about how he tackled the challenges of being a manager in England.
If you ask me, An Impossible Job is one of the best football documentaries of all time ranked as It provides an honest account of Taylor's life and career, and I will be urging you to watch and learn from Taylor's story if you are interested in learning more about football management and its difficulties.
6. Diego Maradona
Diego Maradona is a documentary film about one of the greatest soccer players in the history of football in which it was directed by Asif Kapadia.
The talented Argentine helped Napoli win its first league championship and was praised both on and off the field. As gloomier days approach, this crazy and fascinating tale will chronicle the wonders he did on the field.
However, the documentary features interviews with Maradona himself as well as his family, friends, and former teammates, who provide valuable insights into his life on and off the pitch.
The Diego Maradona documentary is a must-watch for any football fan of the beautiful game as it centers around Diego's football career.
5. Hillsborough
One of the tragic and devastating incidents in football history is the Hillsborough Disaster. This 1996 film offers an analytical and in-depth look into the Hillsborough Stadium disaster, which occurred on April 15, 1989, and resulted in the deaths of 96 Liverpool FC fans owing to crowded and hazardous conditions.
The documentary details how the accident affected everyone involved, from fans, survivors, policemen, and family members who lost loved ones and are still dealing with the trauma today.
4. Zidane: A 21st-Century Portrait
A 21st Century Portrait is a documentary film about a french player, Zinedine Zidane.
This documentary is directed by renowned artist Douglas Gordon and director of photography Philippe Parreno, and it's indeed a unique exploration of legendary footballer Zinedine Zidane.
READ: How Much Does An MLS Player Make? (2023)
The documentary follows Zidane in a single match, Real Madrid versus Villarreal in April 2005, using 17 cameras positioned strategically around the stadium while the filmmakers capture Zidane's movements in extraordinary detail.
The film consists solely of footage of Zidane on the field; no interviews, commentary, or analysis. Viewers can get an exceptional perspective into the mind and skill of one of the most iconic footballers of the modern era.
The film offers an in-depth look at the techniques and artistry behind the game of football, and fans can appreciate the skill and strategy that goes into Zidane's every move.
Also, this documentary includes the match in which Zidane was sent off after heading his opponent's chest. In all, A 21st Century Portrait is an essential viewing experience for any football fan and deserves its place as one of the best football documentaries of all time.
3. Sunderland 'Till I Die
Til I Die by Sunderland is one of the top football documentaries series to ever be made, and it's solely filmed around the English football club, Sunderland.
This English Championship club's troubles with financial instability and relegation during the 2017–2018 season are chronicled in this Netflix original that immerses viewers in the culture of the club.
Viewers receive a close-up look at the personal adventures of some of the team's main players and staff as they work to overcome their challenges.
This documentary also features the supporters as well as the players and coaches, offering viewers a glimpse into their fervor and devotion to the team.
Till I die is an intensely dramatic series that doesn't pull any punches and depicts the true drama of a football team's ups and downs, from success to sorrow.
As a football fan, watching the till I die documentary film by Sunderland will give you better insight into how a club operates.
READ: 10 Fattest Football Players In The World
2. Sir Alex Ferguson: Never Give In
The 2021 British documentary film Sir Alex Ferguson: Never Give in is about the former Scotland, Aberdeen, and Manchester United football manager Sir Alex Ferguson.
The documentary uses archival footage and interviews with Ferguson that began in 2016 to chronicle Ferguson's life from his early experiences in Govan, through his playing career as a striker at Rangers among other clubs, to his long and successful managerial career.
It also includes Ferguson's recovery from his 2018 brain hemorrhage.
The film assisted Ferguson in putting an end to a bitter dispute with Gordon Strachan, a former teammate of his at Aberdeen and Manchester United that had started in the 1980s.
Aside from knowing that he is one of the greatest and most successful managers, Never give in could serve as a great life lesson.
1. Once In A Lifetime: The Extraordinary Story of the New York Cosmos
Here's the surprise, once in a lifetime: the extraordinary story of a well-known soccer team in American history, the New York Cosmos.
This documentary is all about the Incredible Tale of the New York Cosmos. The film had its world debut in New York City on July 7, 2006, and was only released briefly by Miramax.
The film features interviews with many of the team's legendary star players as well as footage of the team competing in the North American Soccer League in the late 1970s and early 1980s.
From the storyline, When the New York Cosmos were able to sign Pele, the most famous player in the world, in 1975, the NASL had very little influence in the US, where there was essentially little interest in the sport.
And when Pele announced his retirement in 1977, his final game gathered the largest crowd to ever watch a soccer match in the US.
READ: 10 Best Soccer Video Games (2023) – Full Guide
The attendance for Cosmos games soared, outdrawing even the New York Giants and New York Jets of the NFL.
However, as money problems for the league and the Cosmos' spending habits became a repeated controversy, Pele's retirement from the game signaled the beginning of the NASL's slow but sure downfall.
Conclusion
There you have it, the Best soccer documentary of all time. These documentaries are arguably the best in the 2023 ranking as they provide football fans with a glimpse of what it is in football.
And If you have watched any of the soccer documentaries listed in this post, what are your reviews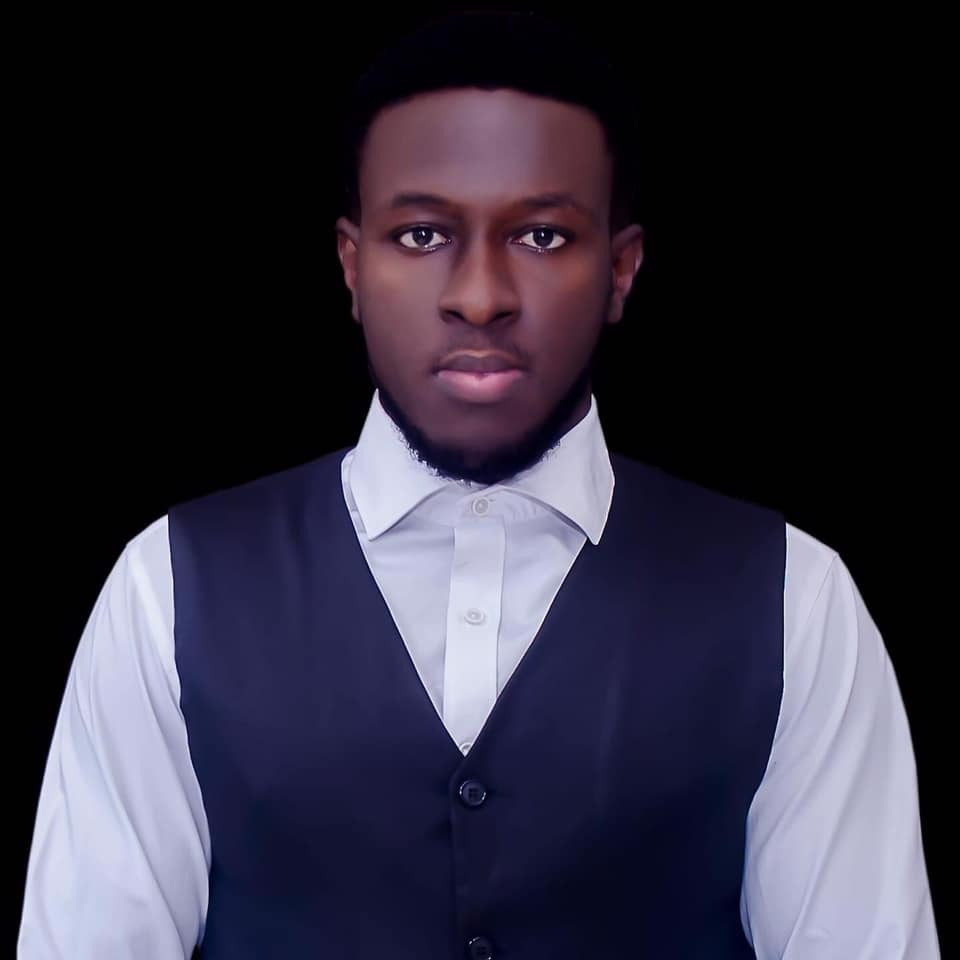 Kenneth is a an avid soccer follower, fan and writer. He is a consistent follower of the sport and is a fan of Chelsea FC.