Today, I will share with you some of the best football video games that I have ever played. Soccer video games are exciting and challenging, and as a football fan, I have been enjoying the pleasure of the game.
Indulging myself in playing these games has been of benefit. It has helped me improve the level of my coordination and decision-making, and with multiplayer features, I have been able to socialize and make good connections.
With football video games, you will practically learn everything about football gameplay. And the best part is; You can often play these games on your Android phone, iOS, computer, and tablet. So, if you are ever looking for the best soccer video games, then this post is for you.
READ: 10 Best Nintendo Switch Football Games
10 Best Soccer Video Games (2023)
Rocket League

Pro Evolution Soccer

Sensible world of soccer

Dream league soccer 2023

Soccer stars

FIFA

Football Manager 2023

Adidas power soccer

Super Mario strikers

Virtua

striker
Here we go!
1. Rocket
League
Rocket League is a super amazing soccer video game that stole my thought. The game is described as football, but with rocket-powered vehicles. It is amazing to see football being played with customized battle cars including excellent graphics and presentation.
The quality of this game has earned him lots of industry recognition and awards including from professional players playing the game through major league gaming and ESL.
But this is the most exciting part of the game; During the play, players use a rocket-powered vehicle to hit the ball instead of using their feet according to normal football, and the ball is way bigger than the vehicles.
Real football gameplay and Rocket League game gameplay are similar, but to score a goal in Rocket League, you need to hit the ball with your vehicle toward your opponent's goal post.
In addition, your vehicles could jump and head the ball, and you can spin your vehicles to gain possession over your opponent.
However, the length of the game is usually five minutes, and if the score line is tied at the end of five minutes, you can experience sudden death. And sudden death is one of the most exciting scenarios in playing the game, you wouldn't just know what will happen.
Regardless, the idea of sudden death during the play is to compromise the game compared to a fun regulation time.
READ: 7 Best Soccer Games For PC
2. Pro Evolution Soccer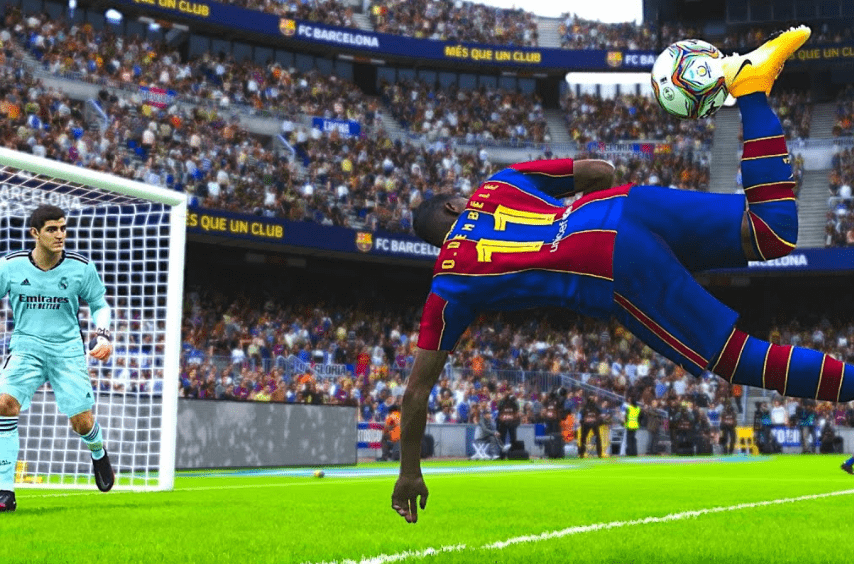 Pro evolution soccer or football is one of the best soccer video games developed by Konami. Over time, you could say pro-evolution soccer is one of the greatest football games of all time.
The majority of football game lovers considered pro-evolution soccer games a rival to the EA Sport FIF series which is described as the greatest rivalry in the history of sports video games.
Pro evolution soccer gameplay imitates a kind of association football game where you can always control your team or a particular player. In addition, the features of the game are one that I love because they matter to the way I play the game which includes;
Major league mode

Editing mode
Those two modes are crucial to the way I organize and play my game.
With major league mode, I have the option to change the settings to use certain players. The whole idea is to win as many games, and tournaments as possible to earn some amount of points, and this point can be used to purchase any player you would love in your dream as long as you meet their point tag.
And with editing mode, I can make some files that will help modify my players' names, including transfer window, new stadium, balls, kits, etc. All of these features make pro evolution an excellent soccer video game to play.
3. Sensible Soccer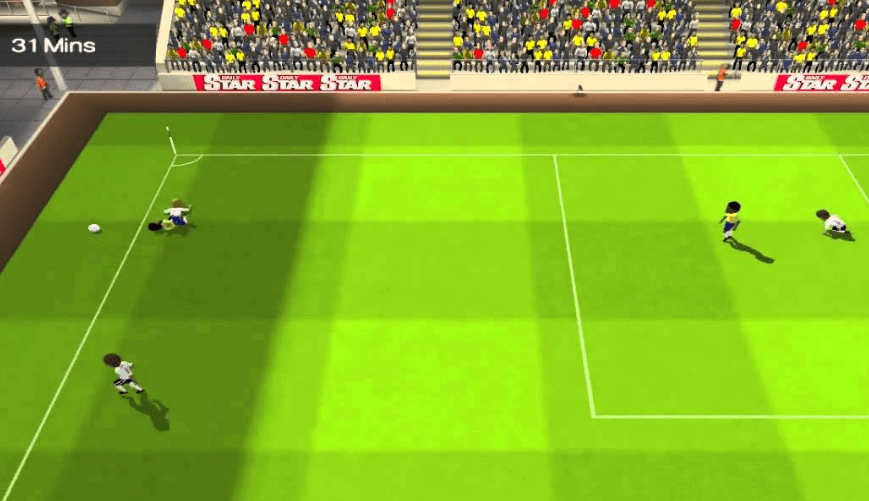 Sensible or Sensi is a popular football video game from the early 1990s, and till this moment, it is still one of the best soccer games if not, all time.
This game is simple and user-friendly, a quality that you can't take away from early 1990s games. A lot of things captivate my heart about this game including graphics and aftertouch features. This feature allows you to change the direction of a player in an unrealistic way ( amazing ).
It's a gem among football games, I could go for hours with my cousin enjoying the pleasure of sense. It's a complete game that involves competition to play with player-manager features and a customized team.
You can play sensible soccer with a joystick and a button, it's that simple and unique. Sensi soccer video games are pure football, and you need to check them out if you have never played before. And if you have once played the game, share your thoughts about it in the comment section.
4. Dream
League
Soccer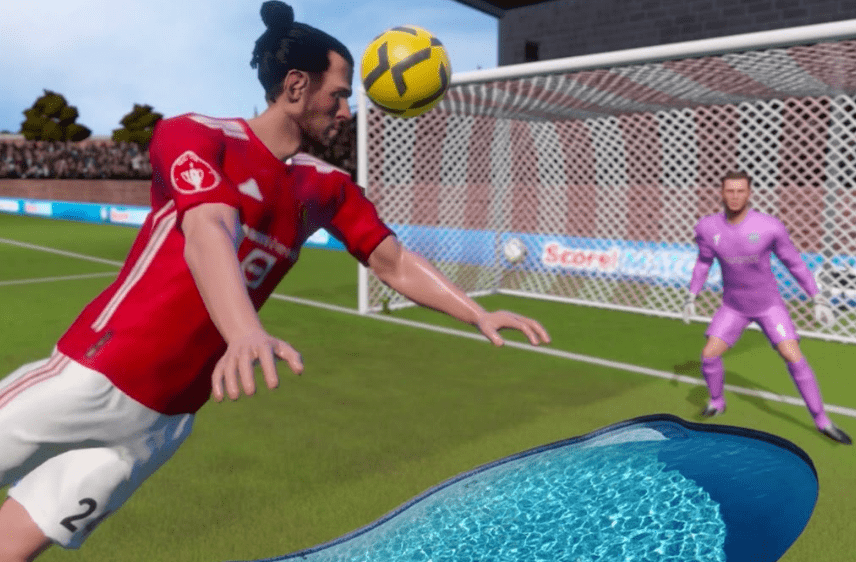 Dream League soccer is another amazing soccer video game. I have installed and reinstalled this game every now, and then while trying to play other football games.
But the quality of this game keeps pulling me back, the graphics are excellent, and it's responsive, If you ask me, dream league soccer is one of the best soccer video games of all time.
The game offers some great features Like career mode, online mode, exhibition mode, and multiplayer mode. These modes have their different functions and how you can use them during gameplay.
Like career mode and online mode, these modes allow teams to be promoted to an upgrade division. And multiplayer features allow you to connect with your friends using a local area network (LAN).
However, when you win matches, leagues, or tournaments, you will earn some amount of coins, and you can use those coins to buy your favorite players.
READ: 7 Best PS4 Soccer Games
5. Soccer Stars
Soccer Stars is another fantastic soccer video game you can ever dream of though it is challenging it's fun.
And one of the most amazing features of the game is that it allows you to link the game with your Facebook account so that you can play with your friends that play soccer stars.
And if none of your friends play soccer stars, the game will merge you with an opponent as a guest. The game has lots of amazing features which include;
Online and

offline

multiplayer game

Amazing ball physi

cs

Online tournaments against players from all around the world
However, with simple gameplay, and nice graphics, playing soccer stars worth it.
6. FIFA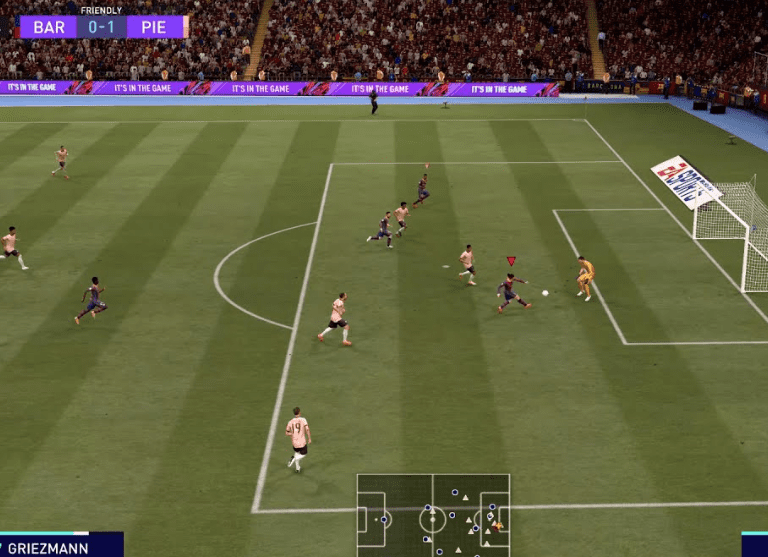 FIFA which is also known as FIFA Football is arguably the best-selling soccer video game Guinness World Records book.
The playability level of the game is much better with excellent graphics. There's a well-organized menu in the game that allows users to easily navigate through game modes. The addition of a mode that allows a player to show off his skill in the ultimate team is interesting.
In addition, during the game, a pack of virtual cards will pop up, and you can use the cards to get the best players in the game. Another feature that turns me on about the game is the manager mode feature.
With this mode, FIFA will offer a member four camera modes, and with that camera, you will be able to monitor your team's performance from any angle. I love FIFA, it's more of a professional football game.
7. Football Manager
202
3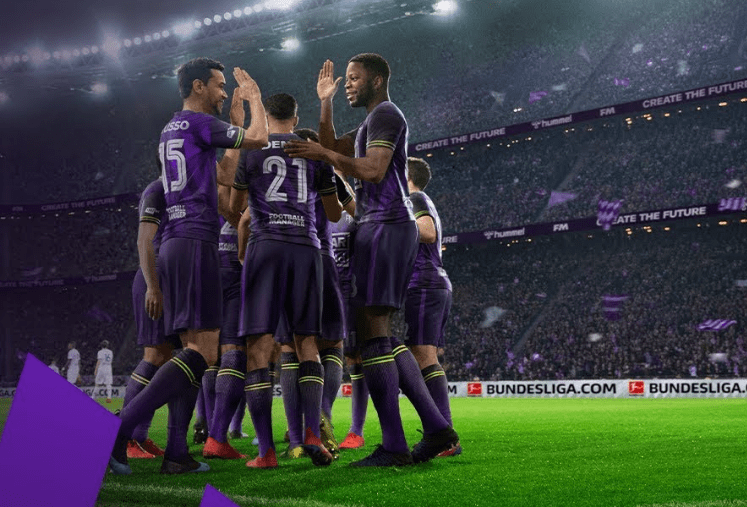 Football Manager is an exciting football video game that allows its users to be the manager. I'm a manager of my team, and I have been able to outsmart my rivals with my desired team.
With football manager 2023, you can write, build your dream team, and dominate all competitions and tournaments. You can do practically everything to make sure your team excels.
So, if you would love to be a football coach someday, then you need to practice your way by indulging yourself with football manager 2023. It's an exciting soccer video game that allows you to explore your management skills.
READ: How Long Is A Soccer Game?
8. Adidas Power Soccer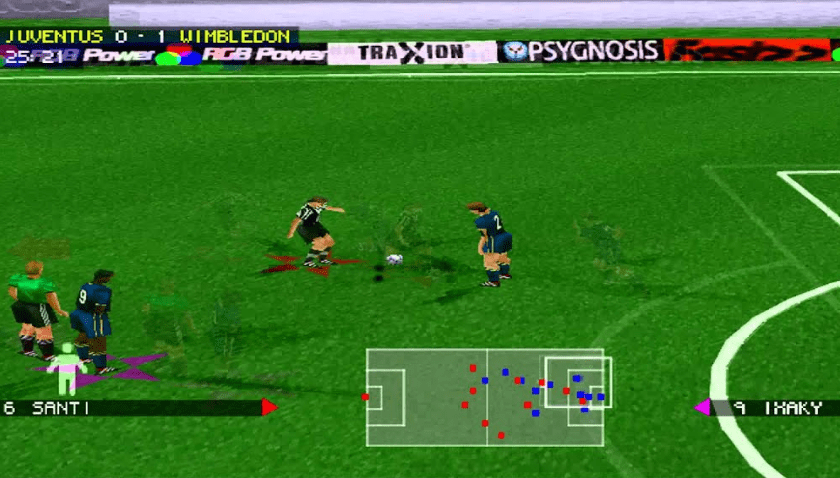 Adidas power soccer is a creative soccer football game that uses motion-captured animation for real football from different leagues.
The details and options of the game are simple and easy to navigate. Though it could take you some practice to understand how to use some special options, in all, it's an exciting game.
However, what caught my interest is the creativity of the game where the players are animated through the use of motion capture. In addition, Adidas power soccer has two different modes features which are;
Simulation mode

Arcade mode
These two modes make the game an excellent choice for football ball game lovers. With arcade mode features, users have access to add special moves, speeds, attacks, and intensities to the game. All of these features make Adidas soccer power worth playing.
9. Super Mario Strikers
Super Mario Strikers, also known as Mario smash football in Europe is widely loved for its amazing themes and character in the game. There's no official Super Mario striker but it has some basic aspects of real football.
It's a game that allows you to explore your players on the pitch and bully your opponents out of position without rules guiding the game. The game is full of exciting features and modes, and part of the feature I love is the super strike.
Only the captains of a team have access to this feature, and using this feature during gameplay can earn a team two points. However, the actor in the game is known as Mario, the team's captain.
In addition, there's a gameplay mode available for users called grudge match. This mode allows users to play all alone or connect with their friends. It's an incredible football video game to play, and that makes it worth being on the list of the best soccer video games.
10. Virtua
Striker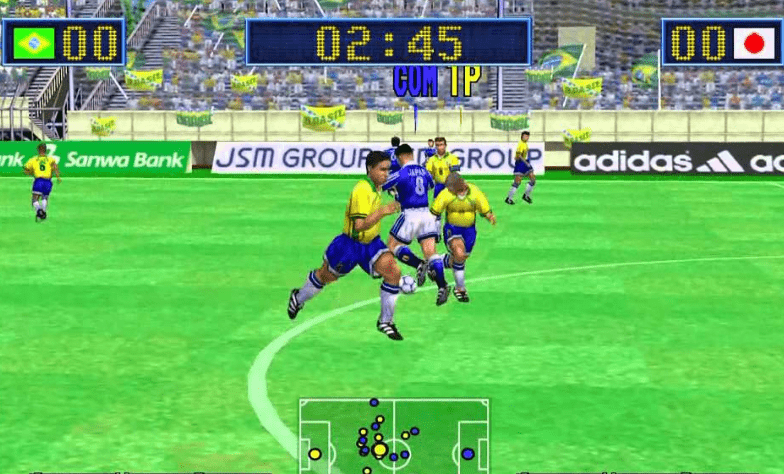 Here's another cool series of association football video games, Virtua Striker. And kudos to the developer of this game, who built a simple game with 3D computer graphics which can be played on your mobile phone, iOS, and personal computer.
READ: What Is A Fullback In Soccer? (Complete Guide)
Virtua striker consists of knockout tournaments with sixteen teams, and each match will last for two minutes by default settings. During the knockout tournaments, if a match ends in a draw after the regulation time, the official will add a stoppage time and if the score line is still tied, then both teams will settle the score with a penalty shootout.
However, the Virtua Striker football video game has three bottoms that a user can operate to control the player on the field like long balls, tackles, shots, etc.
Though the game didn't have enough features and options this made the gameplay unimpressive. Virtua striker is not a total football, but a self-running football simulator. But in all, I love it for its graphics, but the gameplay is boring due to fewer options for creativity.
Final
Thoughts
There you have them, the best soccer video games that I have ever enjoyed. Perhaps your favorite football video game is not on my list, but then those mentioned are worth it from my perspective.
Sometimes, it's not all about the fun, but the ability to learn and explore the hidden talents in you.
Apart from the features of each game, they are very responsive, and the graphics, characters, and gameplay mode makes it a joy to play.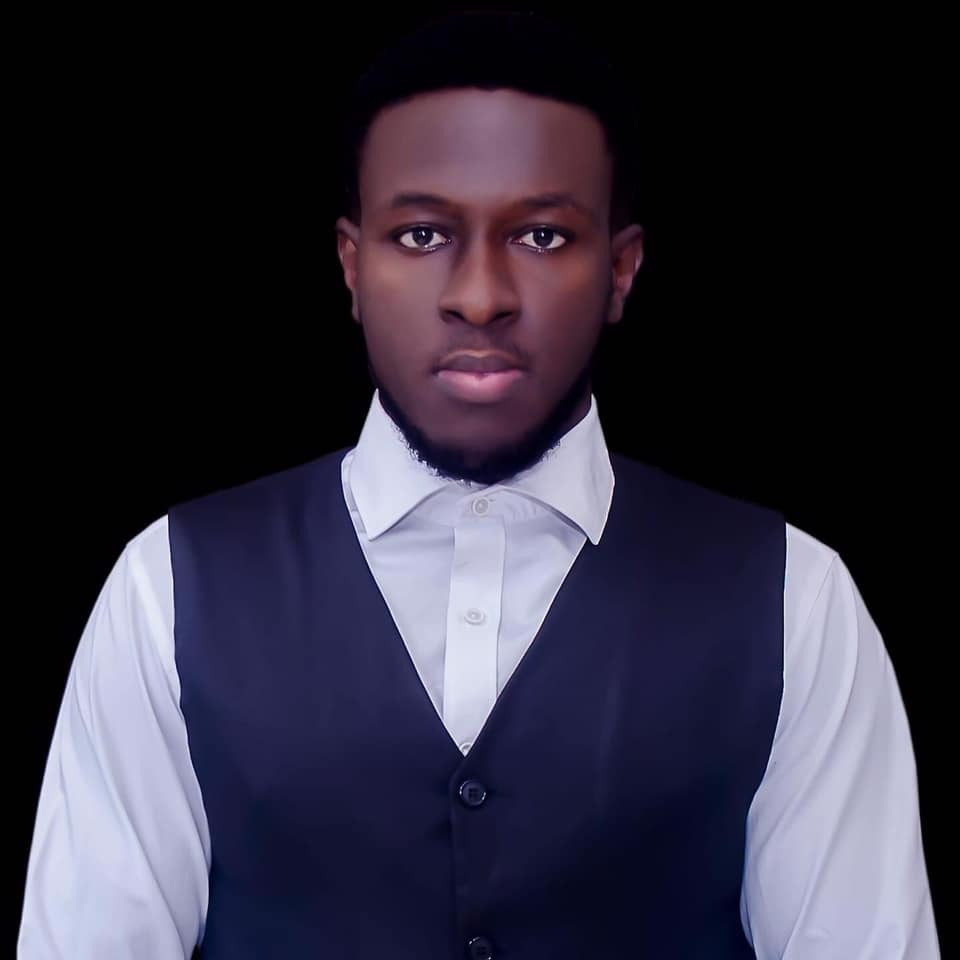 Kenneth is a an avid soccer follower, fan and writer. He is a consistent follower of the sport and is a fan of Chelsea FC.