What Languages Does Lionel Messi Speak?
It is a no-brainer that Lionel Messi has established himself as one of the best players to ever grace the pitch in the round leather game of soccer. 
The Argentine has carved a niche for himself as the most successful player in the game based on the individual accolades he has garnered in the last two decades and this can be hardly disputed.
The attacker is mercurial and has used his footballing abilities to wow both followers and non-followers of the game over the last decade. However, does his footballing prowess translate to a genius in speaking multiple languages? Well, in this article, we will be answering questions related to this school of thought.
READ: Is Luke Shaw Muslim? Answered!
Some questions that have popped up and have continued to persist over the years are as follows; What languages does Lionel Messi speak? Does Messi speak Spanish? Does Messi speak English? Does Messi speak French? We will throw more light on the aforementioned questions in this article.
Before we proceed, based on research, here are some of the languages that Messi can speak:
Messi is fluent in Spanish

No prowess in speaking French

No prowess in speaking English.
Does Messi Speak Spanish Like a Native?
This question should be fairly easy to answer considering that the player moved to Spain when he was very young and played the majority of his career at Barcelona where he grew through the ranks at Camp Nou. 
It would be disappointing if Messi wasn't fluent in Spanish, not after the decades he spent in Spain as an individual and as a professional. Meanwhile, having spent the majority of his illustrious career at the Catalan giants FC Barcelona, it's a fair question to ask, or would be if you didn't know Spanish is the native language of Argentina.
READ: Jude Littler – N'Golo Kante Wife Net Worth And Career
Born in Rosario in Argentina on the 24th of June 1987, Messi remained in his home country till relocating to Spain at the age of 13, and as his original tongue was Spanish, Messi was able to fluidly understand the language in his new home.
Moving at such a young age, even with his family making the journey with him, was challenging, so it is obvious why the Messi family would choose a place where they would be able to at least speak the language immediately.
It is no more news that Messi is naturally shy and introverted, Messi's teammates initially thought he was mute, such was his quiet nature, but he soon integrated himself into the squad of fellow upcoming stars.
Throughout his career, in TV appearances, post-match news conferences, and his encounters with fans, Messi has always communicated in Spanish.
Does Messi Speak French?
This is one question that has lingered and it comes as no surprise considering that the Argentine currently plays for Ligue 1 giants Paris Saint-Germain in France. 
READ: All Muslim Players In The Premier League
French is the official language in France and it is ideal that folks who move to France be able to communicate in French. However, at PSG, speaking French is no longer a prerequisite for a player that joins the club although this was the case in the past.
Meanwhile, reports suggest Lionel Messi and his wife started taking French classes before the end of his career with Barcelona as reports emerged that he believed that his contract with Barcelona would soon expire and he would be allowed to go on a free transfer.
Unfortunately for Messi, Barcelona was adamantly opposed to this and maintained that his contract was not in fact about to expire, which resulted in the club compelling him to spend one more year playing for them.
The subsequent epidemic caused by the Covid infection wrecked Barcelona financially, and by the time the 2021 season rolled around, the club was hopelessly out of control and had no choice but to let him go for free.
The French classes that Lionel and his wife had been attending turned out to be a very proactive step since he later joined Paris Saint-Germain in the capital city of France after having studied the language.
Since moving to the Parc des Princes stadium to ply his trade, Messi has been able to maintain his status as one of the best players in the world, and he appears to be fitting in rather well with the squad he recently joined.
READ: 13 Best Soccer Movies For Kids
Fortunately for him, he does have players around him from his time in Spain, such as Neymar and Sergio Ramos, so he can also speak Spanish. However, he is putting a lot of effort into learning French as well.
It is not unrealistic to anticipate that Messi may have a few more years at the top level given that he is only 34 years old. He may very probably spend those years in France, which will allow his command of the language to develop the longer he is there.
Languages are not mastered instantly and require time and practice. The Argentine will need to spend more time with PSG in France to attain a high level of fluency in the language. It remains to be seen if this will be the case as rumors of a potential return to Barcelona have started circulating.
How Did Neymar And Messi Communicate At Barcelona And Now At PSG?
Both Neymar and Lionel Messi speak their native languages; Neymar is from Brazil and speaks Portuguese, while Lionel Messi is from Argentina and speaks Spanish.
They can communicate with one another on the field because Spanish and Portuguese are two languages that are quite similar. It appears that both players communicated in Spanish and still do so in PSG. Meanwhile, except for Marc Andre Ter Stegen, who is German but is fluent in English, all FC Barcelona players can speak Spanish. 
READ: The Best Football Streaming Websites
When it came to Messi and Neymar in their time at Barcelona, learning Spanish wasn't too much of a task. When he arrived at FC Barcelona at the early age of 13, Messi was already fluent in Argentine Spanish.
Neymar Jr. was born in Portugal, but because of the similarities between Spanish and Portuguese, he learned Spanish quite quickly although his first language is Portuguese.
Does Messi Speak English?
Messi has only played in Spain and France thus far and is yet to play in any country where English is the predominant language. Seeing he is at the tail end of his career, it remains to be seen if he will ever play in the Premier League where he will be required to interact with English. 
Therefore, seeing as he has not played in the Premier League or the MLS thus far, English is not a prerequisite for him resulting in hardly any fluency in the language.
Regardless, it is stated that Lionel Messi has a basic understanding of English based on his interview with Guillem Balague on Tribuna, and it is true that he understands a few words, but it is quite unlikely that he will become more fluent in the language if he doesn't play in any predominantly English speaking country until the end of his career.
READ: 11 Best Football Streaming Apps – Android and iOS
When he is asked anything in English by a reporter, and he responds to the question in Spanish, it is clear that he understands more than what is being asked of him in English. 
The majority of Messi's questionnaires and interviews are conducted in Spanish. It appears that his comprehension of English is fine but he speaks the language poorly. Away from the language limitations, it is agreed universally that Lionel Messi is very fluent in the football language when he is in possession of the ball and in action on the pitch.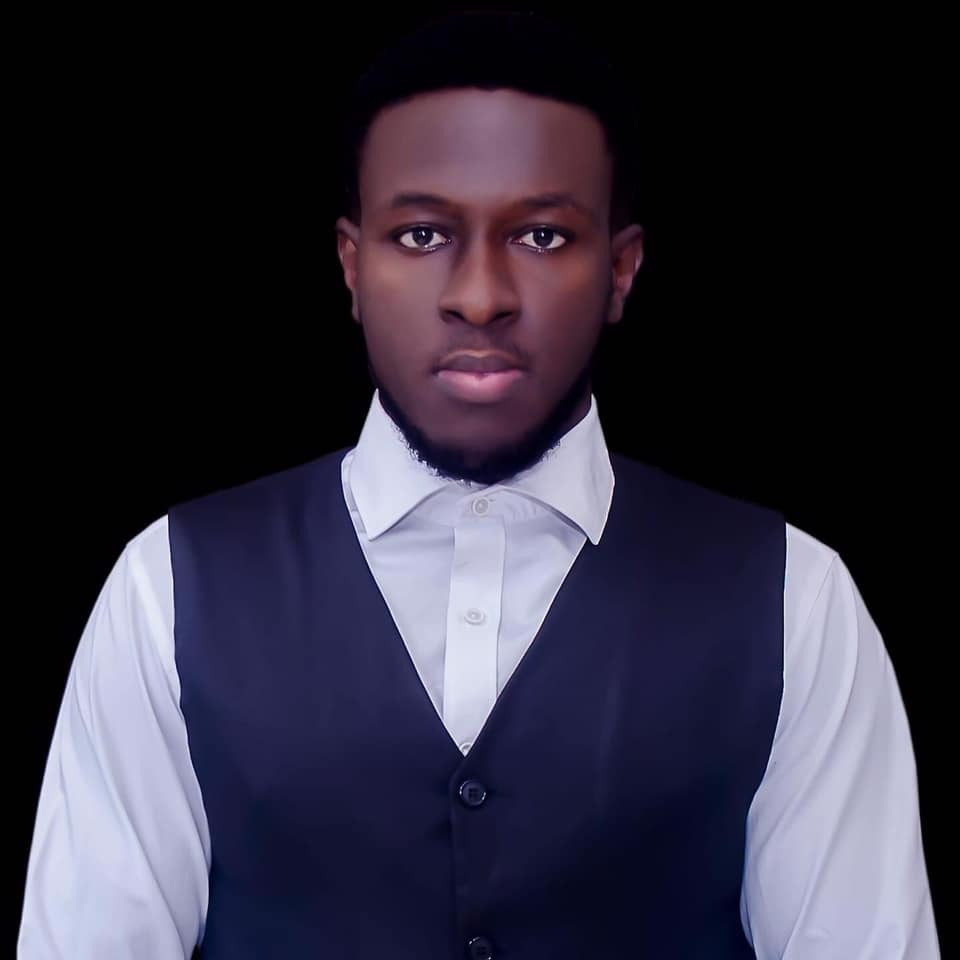 Kenneth is a an avid soccer follower, fan and writer. He is a consistent follower of the sport and is a fan of Chelsea FC.