In this time and age, football is undoubtedly a booming sport and the game always breeds young superstars who are envisaged for accomplishment.
Some players start their blistering career so well at a tender age and they're tipped for a better and successful career but some don't live up to that expectations due to different factors.
Brazil has been a well-known hub for talent hunt over the years, majority of European-based clubs are beneficiaries of their brilliant Samba boys whose football knowledge is exemplary.
In the last couple of years, Brazilians that migrated to Europe have shown that they're truly wired for the game and their successes both personal and trophy wise for the clubs they represent speak volumes.
However, we cannot desist from talking about some fine potentials in the game whose staggering talents nosedived along the line of their sojourning career.
Many footballers have shown enormous promise in their formative years from the shores of Brazil, unfortunately, they're unable to rise up to the hype and expectations bestowed upon them by expected admirers and millions of fans.
Some stumbled in their career due to poor attitudes, shady entourages, cruel injuries, mental and psychological issues, family problems, and other career-threatening issues.
There are loads of glaring talented players who enchanted the world with their football ingenuity in the early age of their career before it took a wrong turn and deterred them from coming close to their potentials for one reason or another.
READ: Rashford makes the list of Britain's most influential black footballers
History is littered with a flurry of young talented footballers whose fascinating early promise wowed football lovers but faded away later in their football journey. Like any other country, Brazil has given us its fair share of talented lads in the game that didn't live up to that hype.
These are the top five Brazilians whose careers blossomed from the cradle but couldn't live up to the expectations being placed on them.
1. ADRIANO
Adriano caught the world's attention at the cradle of the millennium after breaking into the boyhood club Flamengo first team at the early age of 16 years. When he clocked 19 in 2002, he moved to European heavyweights Inter Milan which kick-started his European career.
He's a player littered with talents, very strong, quick feet, very good in the air, turgid, he's a good dribbler with close control and without forgetting his thunderous left foot. due to his rise to stardom.
Adriano was dubbed the 'new Ronaldo' and was projected to take his place in Selecao attacking spot for at least a decade.
Adriano started his Inter Milan career so well, in fact, it was a campaign of goals for the Brazilian as he scored 42 goals from 2004 to 2005. It all went downhill for the goal poacher after he was phoned about the demise of his father in Brazil.
Javier Zanetti, the captain of Inter Milan at that time explained the situation of Adriano after the phone call, saying he saw him crying. His father was an inspirational figure in his life and this cumulated to him suffering from emotional trauma and escalated to drinking.
His depression pushed him to alcohol. It started to show in his fitness because he stopped maintaining it, he'd turned up in training drunk. His football steadfastness and work ethic became questionable as he was found turning up in nightclubs than on the pitch of play.
The demise of his father took a toll on him and his promising career was nosedived. Inter were unable to manage him as he was sent on loan clubs to Italian clubs like Fiorentina, Parma, and in Brazil, Sao Paulo to Flamengo where he helped them clinch their first Brazilian Serie A title in 2009-10 season since 1992 they last won it.
His return to Italy when he signed up for AS Roma didn't end up well, his contract was terminated after seven months. When he left Rome, he penned for Corinthians in March 2011 but couldn't nick it there too, he was released just a year later due to his inconsistency and disinterested body language.
READ: The top 10 MLS top scorers of all time
Adriano had loads of talent and a tendency to be a superstar in the game but he was unable to fend off his emotional pains and affinity for frivolity took advantage of him. He is one of the talented footballers who failed to reach his full glare of greatness.
2. ALEXANDRE PATO
ALEXANDRE PATO was born in Pato Branco, Brazil, a city located in the southwestern state of Paraná, when he was 11, Pato was diagnosed with a tumor in his arm.
This life-threatening disease almost truncated his football career before it even started. The fall of this Brazilian talent was as quick as his rise.
By the time he was barely 21-year-old of age, Alexandre had taken his homeland by storm at childhood club Internacional, as well as leading A.C. Milan to their first Scudetto title in seven years in 2011.
Unfortunately, injuries truncated his career, and perhaps the radiating fear of losing out completely made him lose that sense of focus and determination that comes with the job.
Due to his unsettled career in Europe after 6 years in Milan, Pato had to return home where it all started to revamp his career. Corinthians graciously had to shell out a humongous €15 million euro to pacify AC Milan who spent €24 million to get him from Internacional in 2007.
After moving back and forth, from one club to another, he once played for Chelsea, Villarreal, Sao Paulo, Tianjin Tianhai. he's currently plying his trade in Orlando City in America.
Alexandre Pato falls into the group of the once-exciting and talented youngsters who fell off the wagon of greatness. He is a player with bundles of talent but gave little when more was expected.
3. ROBINHO
Robinho started so early and he was one of the leading talents. He was picked by the Brazilian Great Pele to be his successor at the tender age of 15 in 1999. three years down the line, Robinho helped Santos in winning her first Campeonato Brasileiro since Pele himself won it in the 1970s.
As a young blooming star from Brazil, lots of suitors especially in Europe were in pursuit of his signature but he eventually succumbed to Real Madrid's request in 2005. In his three years at the Bernabeu, he was a cog in their league successes of 2007 and 2008.
After the end of the 2008 campaign, the Brazilian requested an improved contract that'd see him extend his stay but his request was turned down. Los Blancos were contemplating on using him as a lightweight to get Ronaldo to Madrid in 2008, this prompted him to leave the Spanish capital abruptly.
READ: Tips on how to win more in football betting
The Brazilian left Madrid for England. he was Manchester City's first marquee signing in the summer of 2008 for £32.5 million after the club was taken over by the Abu Dhabi group.
After a while, He was unable to impress in Manchester because he'd fallen down the pecking order just a season after he penned for them, Robinho was sent to his boyhood club Santos on loan for playing time in order to retain his spot in the Selecao squad for the 2010 World Cup.
Since that turn of events, Robinho's career took a new turn and he later became something of a journeyman. He had spells in AC Milan, Santos, Guangzhou Evergrande, Atletico Mineiro, Sivasspor, Istanbul Basakshir, and Santos.
Robinho was unable to stay in one club long enough to ascribe or earn a legendary status there for all the early promise shown by him, he failed to live up to expectations.
4. DENILSON
In 1998, when Spanish club Real Betis shelled out a world record fee of £21.5m to acquire a 20-year-old Denilson from Sao Paulo, a lot of eyebrows were raised and questions trooped in for his acquisition with such humongous amount.
Surprisingly, the outcries and rooftop voices were justified. The talented winger banged only two goals in 35 appearances for Betis in his debut season. Unfortunately, he couldn't help his new employer to stay afloat in La Liga, the club got relegated to the Segunda division after his two campaigns at the club.
This led to the downward spiral of Denilson's football career. He was loaned to Flamengo in Brazil in 2000 but he came back to Betis in January 2001 to help them return to the Spanish top-flight.
Denilson couldn't cement his imprint for the Spanish club, he would later find himself on the fringes of the Betis team and his game time was diminishing, he featured just three matches in the 2004/2005 campaign as Betis qualified for the Champions League and clinched the Copa Del Rey.
Due to his inconsistencies with Betis, they couldn't harbor him, he was sold to Ligue 1 side Bordeaux in August 2005 despite the fact that he had four years left on his contract. He left the French League for Saudi Arabia in 2006 for Al Nassr.
This started his downturn spiral. Denilson played in five clubs in five different countries including Vietnam and Macedonia before throwing in the towel and retiring in 2010.
At the international level, Denilson was more accomplished, he featured 61 times for Selacao between 1996 and 2003 and was an integral part of the victorious squads in the 1997 Copa America and FIFA Confederations Cup.
He won a Golden Ball at the 1997 FIFA Confederation Cup. He also represented Brazil at two World Cups in 1998 and 2002. He was part of the winning team of the latter in Korea/Japan.
He's a unique and excellent dribbler, Denilson was recognized for the art of displaying feint dribbles without forgetting his pacey quality. Could it be that his world-record move in 1998 had put enormous pressure on his shoulder?
Although his national career is full of rainbows, the Sao Paulo native's patchy club performances didn't live up to the lofty expectations and what was envisaged of him.
READ: The 5 most successful clubs in the CAF Champions League
5 KERLON
Kerlon was prominently known for his "seal dribble". He came into the limelight on the back of his eye-catching and brilliant display at the U17 South American and World championships of 2005.
He had a unique pattern of dribbling past his opponents by flicking the ball to his head and running towards the opposing player which in most cases led to him being fouled on different occasions. Diego Rocha Coelho was penalized with a five-match ban for elbowing him because of his dribble.
Just like any other South American brilliant footballer, European destination is always on the card. Kerlon's move to Europe came in 2008, he signed for Inter Milan and was later loaned to Chievo.
Injuries became Kerlon's undoing, especially his reoccurring knee injury. He couldn't nick it in Serie A. Once a promising talent later became a sojourning one. He spent nine years featuring for seven clubs in obscure leagues/countries like Japan, Malta, and the USA.
His last club was Spartak Trnava in Slovakia, his contract was terminated afterward in 2017 which led Kerlon to early retirement from the game at the very young age of 30. It's a rather sad exit of a very promising player full of excitement.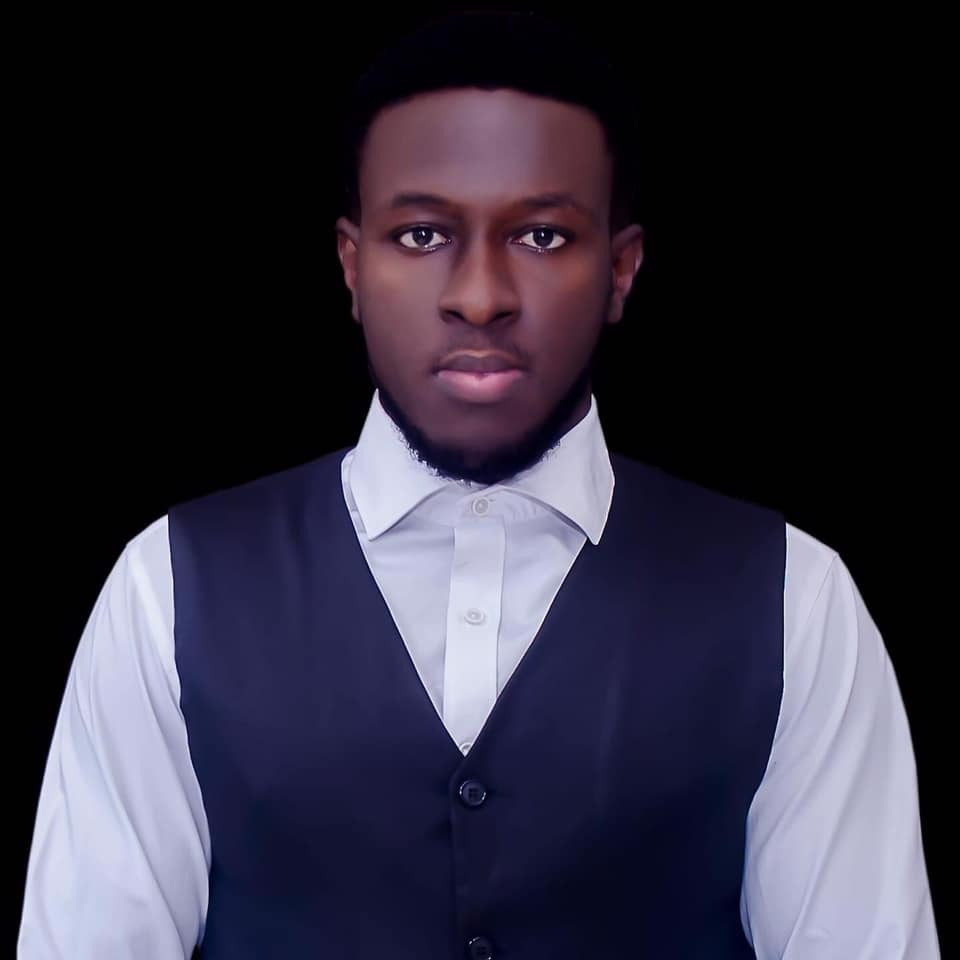 Kenneth is a an avid soccer follower, fan and writer. He is a consistent follower of the sport and is a fan of Chelsea FC.