When the World Cup was announced for Qatar back in December of 2010 there was a lot of anger, disbelief, and even downright disgust.
The selection procedure was flawed (to put it mildly), the country did not have enough accommodation and was plainly not suited to host the world's greatest sporting festival. And the soaring temperatures would make the games barely playable at best, and dangerous at worst.
Since then, stadiums have been built, the tournament has been moved to the winter, and despite the occasional muttering of discontent, the footballing world is preparing for the competition like it has done for every other.
A change for the good?
Whisper it quietly, but there are even those who — in secret at least — are happy about the turn of events.
Managers in the English Premier League have been calling for a lessening of their schedule and for a winter break for years, claiming the sheer number of fixtures, especially around the Christmas period is not conducive to the quality of games and is in fact dangerous for their players.
With the tournament being played just ahead of that period, those players in the EPL — and don't forget the England squad is made up almost entirely of players from that league — will very likely be over the moon.
Instead of going into the tournament on the back of a grueling ten-month season, where most will be tired and more than a few will be carrying a knock, they will be going in midseason.
In theory, at least that should give those nations with the majority of English-based players an advantage. Whether it will play out that way or not we will have to wait and see.
There is another potential knock-on effect from this tournament, one way more far-reaching. It could change the way the World Cup is hosted – where, when, and how often — forever. There is always the assumption, especially in something that is so nostalgia-fuelled as football, that nothing will ever change.
And it never does, until someone goes and changes it. Then there is grumbling, fans and media are up in arms, they get on with it, and more often than not in a couple of years, they are happier with the new version than they were with the old one.
Historically the World Cup was shared between Europe and South America. Then FIFA, in its search for more revenue, changed it, giving it to the USA (twice), South Africa, South Korea, and Japan, and of course Qatar.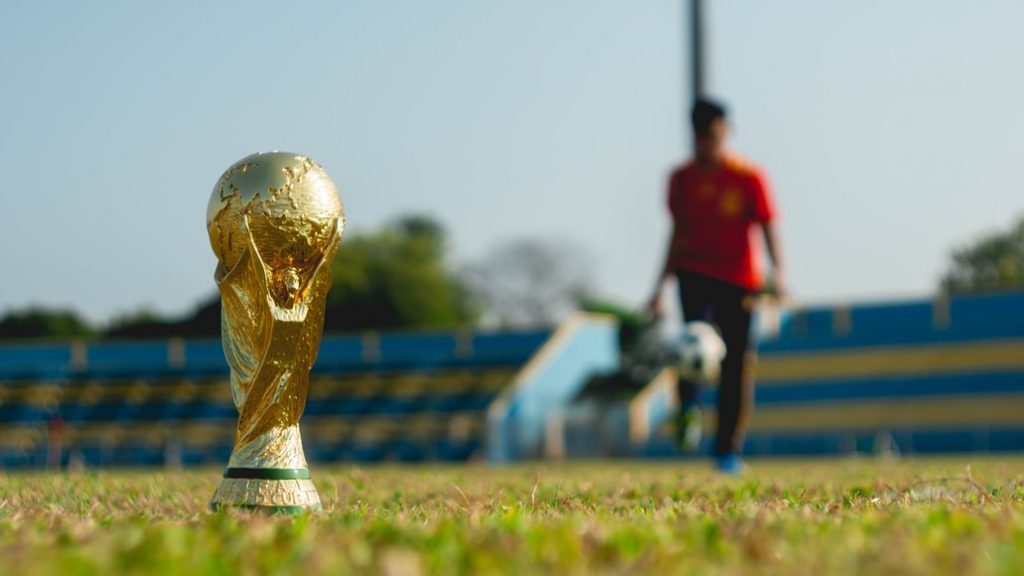 Expansion is the next move
Moving the 2022 tournament to the winter was necessary, but it has been managed without the disruption or ramifications that were predicted. In fact, though there may well have been chaos behind the scenes, outwardly it has all gone remarkably smoothly.
That opens the door for it to be done again, not necessarily for reasons to do with temperature, players' wellbeing, or anything as worthy as that, but purely because it makes more sense from a logistical and crucially a financial perspective.
The tournament is being expanded, more teams are able to qualify. The 2026 World Cup is being held in not just The United States, but Mexico and Canada. Euro 2020 was not only held in 2021 but was held in multiple venues throughout Europe. There have been talks about holding the World Cup every two years.
The fact that we will go from a tournament held in eight purpose-built stadiums within a few square miles of each other with little or nothing else in between, to one three and a half years later where the distance between host nations is more than two and a half thousand miles tells you that the mold has very much been broken when it comes to the World Cup.
The way that the huge tournaments are being organized has shifted so far from the way they were traditionally done, that it really is easy to think that anything goes.