Lionel Messi is widely regarded as one of the greatest footballers of all time, and part of that reputation is due to his ability to keep his cool on the pitch where only a few players can control their emotions.
But how many red cards have the Paris saint-German and Argentina star been issued in his career? Leo could be the greatest, but he's not on the list of players who have never received a red card in their playing career.
However, I will answer that question with an up-to-date list of Messi Red Cards. With that said,
In this post, you will learn about Lionel Messi's career, and also, I will provide a comprehensive list of every red card Messi has received throughout his illustrious career.
Lionel Messi Career Red Cards Thus Far (2023 Update)
READ: Who Is The Best Soccer Player In The World?
Lionel Messi's Illustrious Career
Leo Messi, commonly known as Lionel Andrés Messi, is an Argentine professional football player who is currently the latest Fifa World Cup holder also, playing forward for Ligue 1 Club Paris Saint-Germain.
Messi is recognized as one of the all-time best players, has a record seven Ballon d'Or awards, and a record six European Golden Shoes, and in 2020, he was selected for the Ballon d'Or Dream Team.
Leo who was born and bred in central Argentina, moved to Spain at the age of 13 to join Barcelona, where he made his professional debut in October 2004 at the age of 17.
And he has spent his entire professional career with Barcelona and later joined Paris Saint Germain in 2021 after winning a club-record 35 trophies there, including 10 La Liga championships, 7 Copa del Rey championships, and 4 UEFA Champions Leagues.
Plus he won the 2021 Copa América and the 2022 FIFA World Cup for his nation, Argentina.
Messi has proven to be an outstanding, and natural goal scorer and playmaker who owns the La Liga records for most goals (474), most hat-tricks (36) and UEFA Champions League (8), and most assists (192 and Copa América) (17).
He also has the greatest global feat achieved by any man from South America (98). Furthermore, Messi has the most goals by a player for a single club recording over 795 professional career goals for the club and country.
During his time in Barcelona, he established himself as a key member of the team winning his first Ballon d'Or at the age of 22 while helping Barcelona win the first treble in Spanish football.
READ: What Is A Red Card In Soccer? Full Guide
At that time, Messi became the first player to win the Ballon d'Or four times after three brilliant seasons in which he won the prize four times in a row.
As he continued a brilliant career in a Barcelona shirt, he established himself as Barcelona's all-time leading scorer during the 2011–12 season, breaking both La Liga and European records for the number of goals scored in a single season.
After trailing Cristiano Ronaldo, his alleged lifelong rival for the Ballon d'Or for two seasons, Messi found his finest form in the 2014–15 season, setting a record for La Liga goals scored, leading Barcelona to an unprecedented second treble, and winning his fifth Ballon d'Or in 2015.
Messi became the captain of Barcelona in 2018, and he set a record by winning the Ballon d'Or six times in 2019 before he joined Paris Saint-Germain in August 2021 after terminating his contract.
Also, Messi is Argentina's all-time leading scorer and owns the record for most appearances at the international level.
He won the 2005 FIFA World Youth Championship for youth players, taking home the Golden Ball and Golden Shoe awards as well as an Olympic gold medal at the 2008 Summer Games.
His small stature and left-footed dribbling style of play are similar to his countryman Diego Maradona, who referred to Messi as his heir.
After making his senior debut in August 2005, Messi went on to win the 2007 Copa América, where he was named the tournament's young player, and become the youngest Argentine to play and score in a FIFA World Cup in 2006.
Despite declaring his retirement from international competition in 2016, he changed his mind and guided his nation to qualification for the 2018 FIFA World Cup, third place at the 2019 Copa América, and triumph at the 2021 Copa América, taking home the Golden Ball and Golden Boot.
With this achievement, he was awarded a record-breaking seventh Ballon d'Or in 2021.
READ: What Is A Green Card In Soccer?
The one that made me cry was watching Leo leading his nation to victory at the 2022 FIFA World Cup, for which he received the Golden Ball a record-breaking second time, and broke the mark for most World Cup appearances with 26 games played.
It was such an emotional scene for the beauty of the game and Messi's football career. Many football fans got tired of watching Leo breaking and setting records until he won the FIFA World Cup in 2022.
Lionel Messi Red Card List
Argentina Vs Hungary, International Friendly ( August 17th, 2005 ).
Argentina Vs Chile, Copa América ( July 6th, 2019 ).
Barcelona Vs Athletic Bilbao, Supercopa de España ( January 17th, 2021 ).
How did Messi get his red cards? Stick with this post.
1.  Lionel Messi Red Card Vs Hungary
Lionel Messi got his first-ever red card in an international friendly game between Argentina and Hungary on August 17th, 2005.
He made his International debut for Argentina in the 63rd minute as a substitute before being sent off in the 66 minutes by German referee Markus Merk two minutes later for elbowing Hungarian defender Vilmus Vanczak.
This card marks the beginning of Messi's career-long list of red cards and stands as the first red on Messi's Red Cards List.
Although it was a rather harsh decision at the time, this red card remains an important milestone in the career of one of the greatest players of all time.
Then, he was just a little boy, and he has demonstrated how much he values representing Argentina
And ever since his debut, he has grown incredibly experienced making his hometown proud and winning the most prestigious trophy in football, the 2022 FIFA World Cup.
READ: What Is A Yellow Card In Soccer?
2.  Lionel Messi Red Card Vs Chile
Lionel Messi received his second red card in his career in a heated Copa America third-place play-off where Argentina defeated Chile 2-1 on July 6th, 2019 during Copa América.
In the game, the Paris Saint-Germain forward set up Sergio Aguero's opening goal before Paulo Dybala made it 2-0. Firstly, Messi received a warning after a collision with Gary Medel in which the Chilean player was also removed.
And as the game went on, tension increased as it became more aggressive and both teams were frequently awarded egregious free kicks.
Eight minutes before halftime, while Messi and Medel were vying for the ball, tensions flared when Messi looked to push over Medel.
However, before the referee's arrival and dismissal of both players, Medel retaliated by shoving his face firmly into Messi's. Although Argentina managed to hold off the comeback to finish third, Arturo Vidal scored a second-half penalty.
But the sendings off of Medel and Messi, who had never been sent off for Barcelona and had only received one other red card in his whole career, were unquestionably the main topic of conversation.
Messi was treated harshly because, in the video replays of the event, he did not appear to react angrily to Medel's action.
However, this red card meant that Messi had to miss out on the next two matches of the tournament, making it the second red card in his career and adding to the Messi Red Cards List.
READ: Is Soccer A Contact Sport? (Full Guide)
3.  Lionel Messi Red Card Vs Athletic Bilbao Club
Messi received the third red card of his career during a Supercopa de Espana match between Barcelona and Athletic Bilbao on January 17th, 2021.
This was Messi's first red card in a club competition as Ronald Koeman's team lost 3-2 to Athletic Bilbao in the Spanish Super Cup final.
In the last moments of extra time, Messi, who was making his 753rd game appearance for Barcelona was sent out for "violent conduct" after swinging wildly at Asier Villalibre of Bilbao off the ball.
Key Points
So far in Lionel Messi's football career, he has received three red cards 2 at an international level and 1 at a club level.
He recorded his first red card in 2005 in a game between Argentina and Hungary.
He recorded his second red card in 2019 in a match between Argentina and Chile.
Messi received his third red card in 2021 in a game between Barcelona and Athletic Club.
However, his red card between Barcelona and Athletic Club is the first ever red card In his club career level.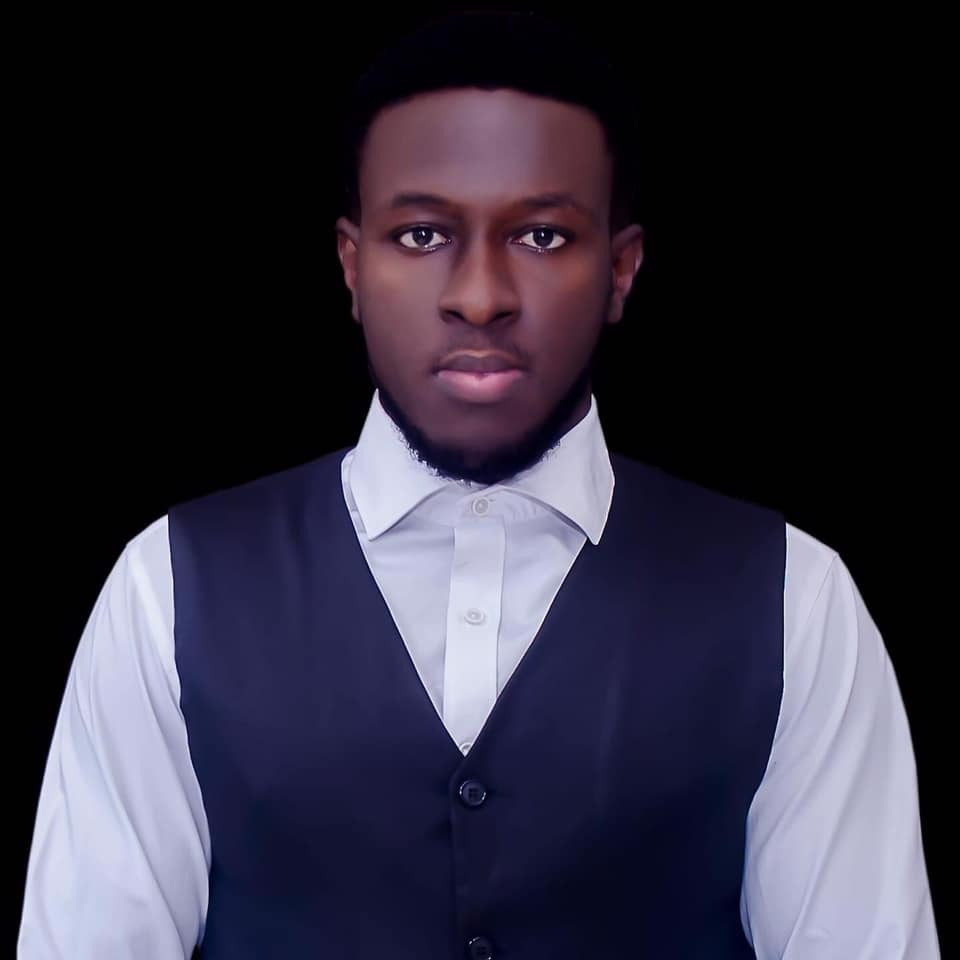 Kenneth is a an avid soccer follower, fan and writer. He is a consistent follower of the sport and is a fan of Chelsea FC.