Today, I will be discussing a fashion icon, an actress, an influencer, and a philanthropist, Clarice Alves. Marcelo Vieira, one of the best left-backs in the world, has been happily married to Clarice Alves since 2008.
Despite being married to this celebrated football player, Clarice Alves is an accomplished person in her own right. In this post, I will delve into who is Clarice Alves which will include her;
Background
Career
Interests
And many more. So, if you want to get the full gist, then keep reading.
Who Is Clarice Alves?
There aren't many people who can match the exceptional qualities of Clarice Alves when it comes to living a satisfying and inspirational life.
Clarice is recognized for her beauty, outstanding fashion sense, and perseverance as well as for her undying support for her husband, Marcelo, and her impressive work accomplishments.
Clarice was born in Rio de Janeiro and has always been passionate about fashion. She loves designs and established a successful career as a fashion designer, and influencer.
She is highly sought-after in her field and thanks to her meticulous attention to detail and ability for bringing her flair to every project she works on. Both Clarice's career successes and her personal life are noteworthy.
Her marriage has been cool with Marcelo. Their love story is proof of the strength of real love and the value of a solid, dependable companion in life. Clarice is also a philanthropist who uses her position to support the community and assist those in need.
READ: Sadio Mane Donations Thus Far In His Career
She has a strong commitment to humanitarian problems and participates actively in various nonprofit organizations. In a nutshell, Clarice Alves is an ambitious role model that personifies both personal and professional achievement.
She is an inspiration to women with her love for fashion, commitment to her family and community, and unrelenting pursuit of perfection. Clarice is a formidable force in the boardroom, and at the stands supporting her husband.
How Did Marcelo and Clarice Meet?
Marcelo and Clarice fell in love while growing up in the same neighborhood in Rio de Janeiro, Brazil. They both met when they were 15 years old.
They became buddies and often played football together, according to an interview with Clarice. Marcelo won Clarice's heart over with both his abilities and his kind nature.
Their bond became stronger as they got older, and they finally began dating when Clarice was 18 and Marcelo was 18. However, there were difficulties in their relationship.
Clarice and Marcelo had challenges as a result of Marcelo's demanding football career, but they stayed dedicated to one another and overcame the challenges.
Some football fans who thought Clarice was a distraction for Marcelo also criticized her, but she persisted in standing by her husband. In the end, their love triumphed in 2008, and they currently have two children.
The Early Life and Background of Clarice Alves
Brazil's Rio de Janeiro was the place of Clarice Alves' birth. She studied law at the Pontifical Catholic University of Rio de Janeiro where she obtained a law degree.
Clarice was privileged to grow up with her parents because her mother was a stay-at-home mom, while her father had his own business.
She decided to pursue a career in acting because of her love of film after school. From what I had learned, Clarice was inspired by her grandmother who taught her the value of persistence, compassion, and hard work.
She also gives her mother credit for instilling in her a passion for beauty and fashion. Clarice continues in her pursuit of achievement in both her professional and personal lives despite adversity in her early years, such as financial hardships and the death of a family member.
READ: Giannina Maradona – All You Should Know, Career, Net Worth.
Clarice is a well-known model, fashion influencer, and mother of two now. She never stops inspiring others with her commitment to her family, her job, and her charitable efforts.
Clarice's Career and Achievements
Clarice Alves started her acting and modeling career after secondary school. She gained fame in the field very fast and has since collaborated with several prominent companies, such as Colcci, Havaianas, and L'Oreal Paris.
Clarice is a successful fashion influencer in addition to being a model. That being said; She regularly travels where her job leads her, including to her beloved Brazil.
She first encountered the acting craft when she was 12 years old at the "Casa e Companhia de Artes Avancini," where she studied until she was 17.
There, she took part in four plays. In one of the shows, she played three distinct roles in three separate venues. She received her diploma from Sonaira D'Avilla's "Studio Escola de Atores" during this period.
After completing her studies with Antonio Amancio and earning her certificate from the Artcenicas School, Clarice made the unquestionable decision to pursue a career as an actor.
She has appeared in 4 short films and 2 feature films during the past two years. She is presently preparing to take on the role of her second "main character" in a film that will be shot in Europe and Brazil.
Clarice has completed 14 acting classes with several instructors, representing various philosophical philosophies, in 4 different nations.
She has more than 2,500 training hours in drama and is also a certified personal image counselor. Clarice is passionate about what she does and devotes herself with exceptional discipline to the parts she performs.
When she is in Madrid, she receives training from her coach Fernando Piernas, and when she is in Rio de Janeiro, she attends training sessions with trainers like Thais de Campos and Maria Pia.
Clarice is bilingual in English, Italian, Portuguese, and Spanish. She engages in physical activity every day and has a passion for Muay Thai which she has been involved in since she was a little girl.
However, Clarice Alves is an all-around bright and successful lady who has established herself in the acting, fashion world, and beyond. Many people find encouragement in her commitment to her family, profession, and philanthropic activity.
Clarice's Personal Interests and Hobbies
Clarice Alves has a range of interests and pastimes that she likes when she isn't working or spending time with her family. And traveling is one of her favorite hobbies.
Clarice enjoys discovering new places and cultures, and she often posts about her travels on social media. She also likes to read books, particularly those that are about improving oneself.
Clarice has a strong interest in maintaining a healthy lifestyle and being physically fit. She advocates for a healthy diet and fitness regimen, routinely works out at the gym, and does yoga.
READ: Wanda Nara – Wife of Mauro Icardi, Net Worth, And More
Clarice is also quite interested in home décor and interior design. She often shares images of her beautifully styled house on social media, and she has even worked with manufacturers to create her line of home items.
Cooking is another pastime that Clarice likes. On her social media handle, she posts images of her culinary masterpieces and even has a YouTube channel where she posts her favorite recipes and cooking advice.
In general, Clarice Alves is a well-rounded person with a range of interests and pastimes. However, her commitment to cooking, home décor, and personal growth, plus her love of travel and exercise, shows how innovative she is.
Clarice's Fashion and Style Choices
Clarice Alves has become known for having spotless taste in clothing, and many fashion lovers have dubbed her a style icon. She has an unusual and varied sense of style that blends vintage items with contemporary and fashionable aspects.
Clarice enjoys wearing clothing from expensive fashion firms like Chanel, Gucci, and Louis Vuitton. She often has pictures taken doing so.
She has been spotted wearing apparel and accessories created by Brazilian designers as well, showing her support for homegrown creators.
Clarice enjoys accessorizing her attire with unusual and unique things in addition to fashionable clothing. She typically dons eye-catching hues, designs, and prints and isn't hesitant to experiment with her wardrobe.
Traveling the world has also inspired Clarice's sense of style. She has blended components of other cultures and fashion trends into her outfit, resulting in a distinctive and customized sense of style.
Overall, Clarice's fashion and style selections indicate her appreciation for high-end and distinctive items as well as her desire to experiment with various current trends. And her confident and ever-evolving personality may be seen in her sense of style.
Conclusion
Clarice Alves is happily married to former Real Madrid left-back, she is a sweet mother as every other man deserves, and at 34 years, she has a good home, and she has accomplished a lot.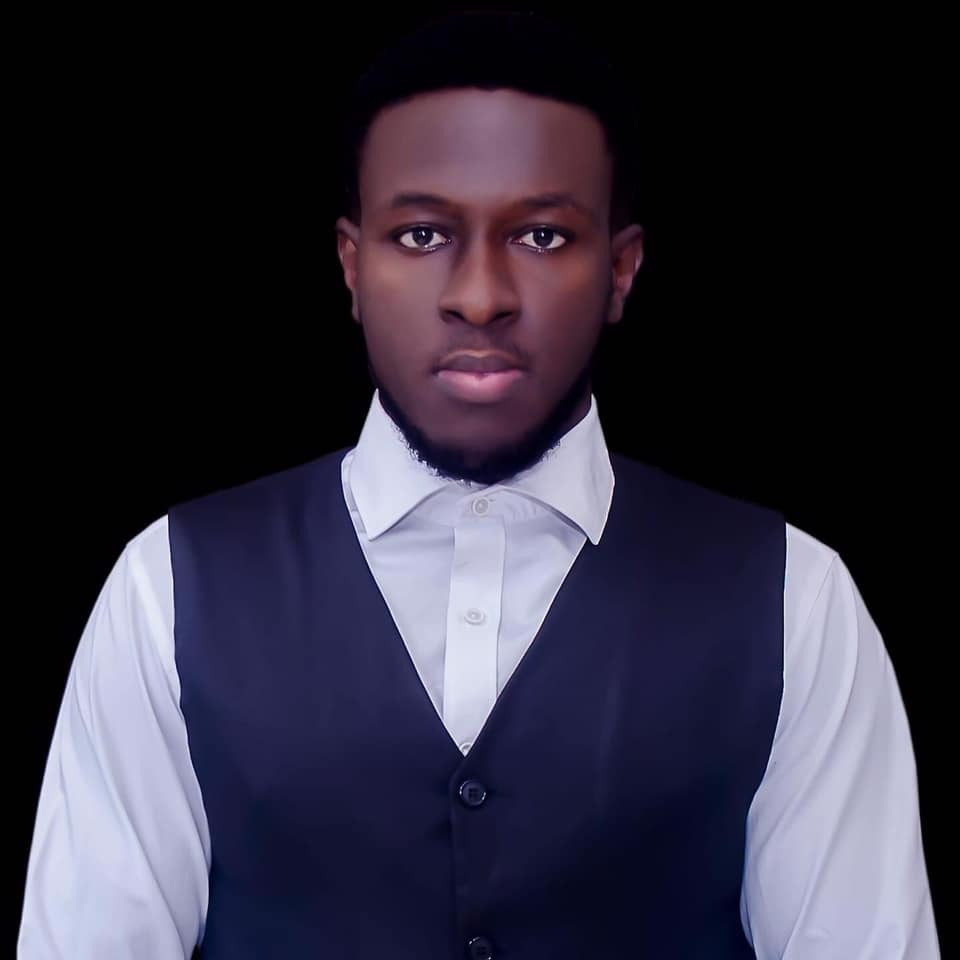 Kenneth is a an avid soccer follower, fan and writer. He is a consistent follower of the sport and is a fan of Chelsea FC.