Long Hair Soccer Players in 2022
Soccer is an entertaining sport and it also has superstars that entertain and excite fans, especially the female folks with their performances on the pitch, as well as their looks. 
We've seen various hairstyles in the round leather game of soccer and while some have looked attractive, some have looked ridiculous, to say the least.
In this article, we won't be looking at the ridiculous hairstyles, but at the exciting ones that have caught the eye, alongside the performances of the owners on the pitch. 
Long hair soccer players are a thing and here we will be looking at some of the best soccer players with long hair in 2022. This list of long-haired soccer players comes in no particular order, just enjoy the list and tell us if we missed any in the comments section.
READ: Weston McKennie Net Worth, Salary, Bio, and More
Top 11 Soccer Players With Long Hair in 2022
1. Marc Cucurella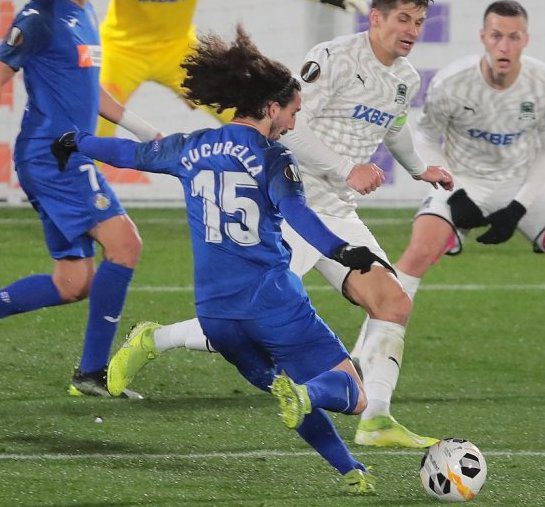 The exciting Marc Cucurella is a Spaniard who plays as a left-back for Premier League outfit Brighton and Hove Albion and was a mainstay as well as one of the best fullbacks in the Premier League in the 2021/22 season. 
The player's hair length and style in place are one of the traits that make him stand out and stay conspicuous when in action for Brighton. 
It can be recalled that Marc Cucurella won the Brighton and Hove Albion Player of the year in 2022 and has been heavily linked with a move to London clubs Chelsea and Tottenham Hotspur. It is unlikely that he will be at the Amex in the 2022/23 season
1. Marcelo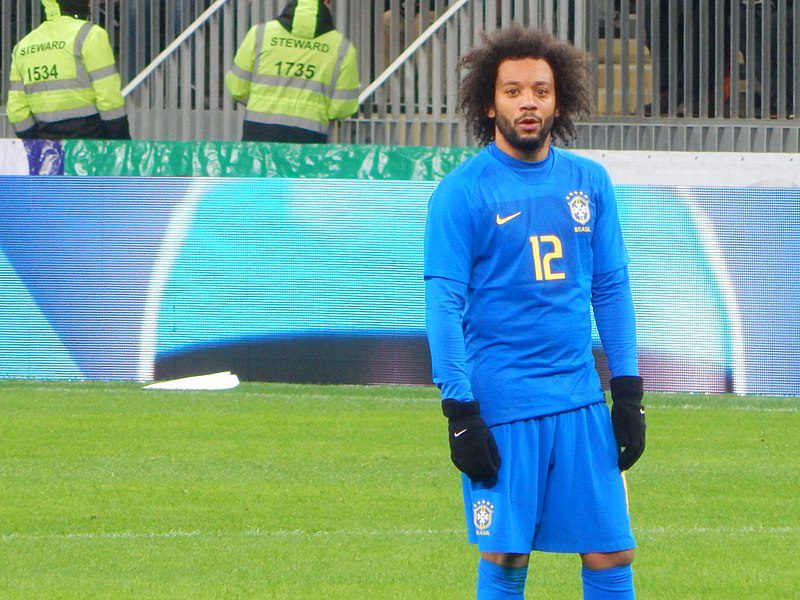 It is a no-brainer that Real Madrid's Marcelo is one of the legendary fullbacks presently in soccer and makes our list of soccer players with long hair. His hairstyle can be compared to the style worn by other Brazilians like Willian and David Luiz.
READ: Best Formation Against 4-4-1-1 – How To Win
Marcelo's hair appears to have been blown and this is an indication that the Brazilian star has long hair. He has established himself as one of the best fullbacks in soccer in the last decade and makes the list.
He will be preparing for the 2021/22 UEFA Champions League final against Liverpool but it remains to be seen if he will play any part after reports of controversial comments from the star emerged.
1. Edinson Cavani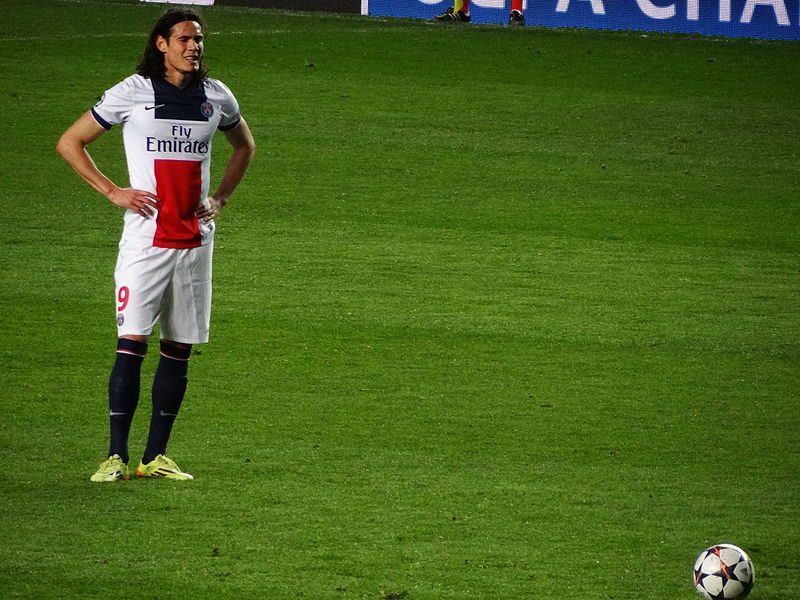 Arguably one of the most lethal veteran strikers in Europe and just has to make the list. 
Although he hasn't blown as hot as anticipated with Manchester United in the Premier League, the Uruguayan's inclusion in our list of soccer players with long hair cannot be disputed as his style is obvious right from his time with Napoli.
READ: Soccer Field vs Football Field – A Comparison Guide
1. Hector Bellerin
The Spaniard's transformation from his early Arsenal days to a player with long hair in recent times cannot be overlooked although he has not lived up to the hype that surrounded him when he broke out at the Emirates. He has also proven to be a fashionable player in recent times.
1. Dele Alli
The Englishman has been on a decline in recent times and moved to Everton in the winter transfer window.
However, he is yet to hit the ground running by the standards which made him one of the best players in the Premier League in his early years at Tottenham Hotspur. Regardless, he makes out list due to his recent look with dreadlocks that have qualified him for a place.
READ: What is a Box-To-Box midfielder in soccer? What you should know
1. Virgil Van Dijk
The towering Dutch center-back who plays for Liverpool just has to make this list. Van Dijk has been a formidable opponent for forwards in the 18-yard box and has been very consistent under German manager Jurgen Klopp. 
His long hair cannot be disputed and he will be looking forward to making history with Liverpool in the 2021/22 UEFA Champions League final against Real Madrid.
1. Zlatan Ibrahimovic
Another towering veteran striker who has been very impressive and played his part in AC Milan's Serie A triumph in the 2021/22 season. 
The Big Swede has long hair that shares some similarities with Liverpool defender Virgil van Dijk. He is 39 and his success with AC Milan in the 2021/22 season speaks volumes.
1. Luka Modric
The Croatian midfielder makes our list of the best soccer players with long hair in 2022 and this comes as no surprise considering the significant part he played in Real Madrid's 2021/22 La Liga triumph under Carlo Ancelotti. 
They won the league with games to spare and are also in the final of the 2021/22 UCL competition. 
READ: How Many Soccer Seasons Are In A Year?
His assist to Rodrygo in the game against Chelsea that ensured that Los Blancos remained the competition ahead of the defending champion is still being spoken about. 
He has maintained his long hair look for years now and just has to be mentioned here.
1. Gareth Bale
Gareth Bale may not be having his career going as expected at the Bernabeu in recent times but continually shows his world-class quality whenever he plays for Wales on international duty. 
The Welshman has undoubtedly established himself as one of the best British players to play the game and will be held in higher regard if he can lead Wales to Qatar 2022 via the playoff round scheduled for June 2022.
Let's also not forget that he made significant contributions to Real Madrid's domestic and continental successes in recent years.
READ: What is the job of a Winger in Soccer?
1. Sergio Ramos
The Spanish veteran defender who currently plays for Ligue 1 giants Paris Saint-Germain in France. Ramos has long hair and this has been very obvious via his looks in his last days at Real Madrid and now at PSG. 
Sergio Ramos is one of the best-ever defenders to play the round leather game and this cannot be disputed. His career stars, achievements, and numbers from his time with Spain and Real Madrid speak volumes.
1. Jack Grealish
The Manchester City star has had a mixed first season at the Etihad after a recond breaking move from Aston Villa. Regardless, he played his part in the Citizens' 2021/22 Premier League success as they refused to falter to Liverpool's marathon pursuit.
READ: The 7 Fastest Soccer Players In The World In 2022
His hairstyle is a unique one and is a pointer that the Englishman has long hair and should make our list of soccer players with long hair in 2022.
---
The aforementioned soccer players are the best players with long hair we have seen thus far. There were many retired players with long hair in the past but this article focuses on players who are still playing active football. Maybe
If you find any notable long hair soccer players missing from the list, do well to call our attention via the comments section.