This is the list of the top 10 penalty takers in the world currently.
Many would say that scoring, and saving a penalty is a 50-50 chance, but do you know some players have mastered the art of scoring from the spot?
They now see it as a norm, and their conversation rate as proof of how good they are when taking the opportunities. In this post, I will list these players, their stats, and their conversation rates.
Plus you will learn about the best penalty-takers in your fave league like the Premier League.
Top 10 Best Penalty Takers In The World In 2023
Bruno Fernandes
Erling Haaland
Robert Lewandowski
Romelu Lukaku
Jorginho
Harry Kane
Cristiano Ronaldo
Neymar
Karim Benzema
Mohamed Salah
READ ALSO: Top 10 Best Bundesliga Defenders Of All Time
Let's have fun.
1. Bruno Fernandes
He has taken 53 penalties so far, and he has scored 48 penalty goals and missed 5.
His conversation rate is 90.5%
When it comes to mastering the art of penalty kicks in football, few names have done it in the Premier League like Bruno Fernandes.
As of 2023, Fernandes has firmly secured his position among the top 10 best penalty-takers in the world, boasting an impressive success rate that places him head and shoulders above the competition.
He is currently the best penalty-taker in the Premier League. Out of 53 attempts, he has slotted home 48 goals. His ability to remain cool under pressure is something that has helped him whenever he has the chance.
Fernandes isn't just the best in the Premier League, he's also taken his penalty skills to the international level. He is next to his fellow countryman Cristiano Ronaldo, as they are both the finest penalty taker in their nation.
Interestingly, both players even shared the Manchester United jersey, showing their penalty-taking talents for the same club.
With an impressive conversion rate of over 90%, he is the most clinical penalty-taker in the game's history right now.
2. Erling Haaland
Halland has taken 39 penalty kicks so far, and he has scored 36, missing 3 attempts.
His conversion rate is 89.1%
Erling is the kind of player that possesses a unique ability that often flies under the radar aside from being a prolific-goal scorer, he is a penalty-taking maestro whose record speaks volumes despite his appearances from the spot.
While you might not often witness him stepping up to the spot, when the opportunity does arise, he seizes it with confidence.
The numbers tell an impressive story: out of 39 penalty attempts, Haaland has proven his skill, converting 36, while three attempts were missed.
Within the Premier League, where the competition is fierce and the margins for success are razor-thin, Haaland's penalty-taking skill is outstanding.
His record position as one of the finest penalty-takers in the league. Though It's not just about the numbers, it's about how it has influenced the game.
And each time Haaland steps up to the penalty spot, there's an air of anticipation. Will he continue his streak of excellence or be met with a rare miss?
This though only adds to the excitement surrounding his penalty-taking skills.
3. Robert Lewandowski
Robert Lewandowski has taken 82 penalties so far in his career, and he has scored 73 penalty goals and missed 9 attempts.
His penalty conversion rate is 89.02%
I was discussing this topic with a friend some night ago, but he kept mentioning Cristiano Ronaldo and Neymar without even considering other players despite their success rate.
Some players even have a better conversation rate than those to me. Let's check out Robert Lewandowski.
As of 2023, he is the third-highest scorer of penalties in football, he has been consistent right from Dortmund. He has done amazingly well to be on the list with an amazing 73 converted penalties.
He has shown that in Barcelona already though he has taken only two penalties so far, he ensured that he converted one of them into a goal.
Buddy, you've got to praise him as he missed only nine attempts in his career, with two being for his national team, five for Bayern Munich, and one each for Barcelona and Borussia Dortmund.
READ ALSO: Top 10 Best Defenders In La Liga History
4. Romelu Lukaku
The big Rom has taken 40 penalty kicks of which he scored 35, and missed 5 attempts.
His conversation rate is 87.5%
Some fans do not trust Romelu's guts when it comes to taking penalty kicks. But taking a look at his penalty history, and success rate, he deserves to be trusted.
But for the majority of the fans known for his power and aggression on the field rather than being a penalty taker. However, as the saying goes, the proof is in the pudding, and Lukaku's numbers tell a stunning fiction.
Surprising as it might be, the big Belgian striker has quietly become one of the top penalty-takers in the world. Out of the 40 penalty opportunities he has faced, Lukaku has converted 35 of them.
It's a statistic that fights conventional expectations and his knack for converting high-pressure moments into goal-scoring opportunities.
Despite not being renowned for his composure in-game, he has displayed the ability to keep his nerves in check when it comes to spot-kicks.
His last penalty miss dates back to 2017 during his Manchester United days. Since then, he has gone on a fantastic streak of 25 successful duels with opposing goalkeepers.
5. Jorginho
Jorgi has taken 48 penalty kicks so far in his career, and he has converted 41, missing 7 attempts.
His conversion rate is 85.41%
The most exciting part of Jorginho's penalty kicks is his style of taking it. His penalty approach is so unique that you could recognize it even if drawn by stick figures.
With his trademark hop to the step, Jorginho has been an incredible penalty taker. With a tally of 41 goals from the spot, Jorginho has proven time and again that he's a force to be reckoned with when it comes to taking penalties.
And among these successful attempts, there have been just seven misses. His style indicated his calculation with confidence, a technique that has made him a go-to choice for crucial spot kicks.
This unique style has not only yielded success for Jorginho himself, but fans can also identify his penalties from a mile away.
READ ALSO: Top 10 Best Strikers In The World In 2023
6. Harry Kane
Kane has taken 75 penalty kicks so far in his career, and he has been able to convert 64 and missed 11 attempts.
His conversion rate is 84.93%
Harry Kane is a leader, a prolific goal-scorer, an assistant, and a penalty-taking king. He has proven to be the complete package for Tottenham Hotspur. At 30 years old, his career penalty record has been impressive.
Converting 64 penalties, he's shown that he is one of the best penalty-takers in the Premier League. However, even the best experienced occasional blips and Kane's record of 11 penalty misses.
We saw that against France in the 2022 World Cup quarter-finals. Despite already converting a penalty earlier in the same match, the miss in such a clash should be that bad.
For England, Kane has missed four penalties in total, while the rest of his misses were for his club, Tottenham Hotspur.
7. Cristiano Ronaldo
Ronaldo has taken 189 penalties in his career, and he has converted 153 of his chances, missing 29 attempts.
His conversion rate is 83.97%
Here's one of the goats in football, Cristiano Ronaldo. Aside from being the player with the highest jumps in football history, Ronaldo is also among the best penalty-takers in the world for 2023.
The numbers are massive, with 153 penalties successfully converted, missing only 29 attempts. Ronaldo's penalty journey began in 2005, with his first successful spot-kick against WBA in the League Cup.
Since that moment, he has been putting eggs in the net like no other, getting the best part of the penalty spot.
READ ALSO: The Best Nigerian Footballers of All Time
8. Neymar
Neymar has taken the penalty kicks 89 times, converting 74 while he misses 15 attempts
His conversion rate is 83.14%
Neymar's foot is simply magical from his days at Santos to his time with Barcelona, the Brazilian national team, and Paris Saint-Germain, Neymar has consistently proved that he is one of the best from the spot.
As of 2023, his impressive record places him among the best penalty-takers in the world. Having taken the penalty-taker responsibility for three different teams, he has confidently stepped up to the mark a total of 89 times.
Out of these attempts, he has converted 74 penalties, while 15 shots faced the challenge of sharp goalkeepers. His conversion rate, standing at an impressive 83.14%, says a lot about his ability to keep his composure in penalty moments.
9. Karim Benzema
Benzema has taken 49 penalties so far, converting 40 while he misses 9 attempts
His conversion rate is 81.4%
Karim Benzema has taken penalty responsibility 49 times and he has demonstrated his qualities by converting 40 of those penalties. While he missed nine attempts, Benzema's conversion rate of 81.4% is more than enough to be among the best taker.
Any time Benzema steps up to the spot, there's an air of anticipation, a sense that he has the skill to swing the ball in his team's turn.
Benzema's success as a penalty taker is more than just numbers; it's a thought of his technique and the quality he brings to the game.
10. Mohamed Salah
Sallah has converted 32 penalties while he missed 7 chances from a total of 39 attempts
His conversion rate is 82.05%
Despite a couple of misses from the penalty spot in the 2022/2023 season, Mohamed Salah's being considered one of the world's top 10 best penalty kick takers should be unquestionable.
Over his career, Salah has successfully converted an impressive 32 penalties, while encountering seven misses where his efforts were blocked. One of the defining factors of Salah's penalty-taking skills is his left foot.
Magnificent in its performance, his left-footed strikes hold a touch of magic that keeps both defenders and goalkeepers on their toes. This particular skill has become an integral part of his approach, contributing to his overall success rate.
READ ALSO: Top 10 Best Defenders In The World (2023 Ranking)
Conclusion
These top 10 penalty takers in 2023 have differently reshaped the chances, proving that penalties are more than just a 50-50 chance.
Each of these players has their approach while taking the kick, from Bruno Fernandes' clinical approach to Jorginho's signature hop.
And as you have seen, their incredible conversion rates speak volumes about their penalty skill. These penalty-taking genius make football moments extraordinary, turning pressure into a goal.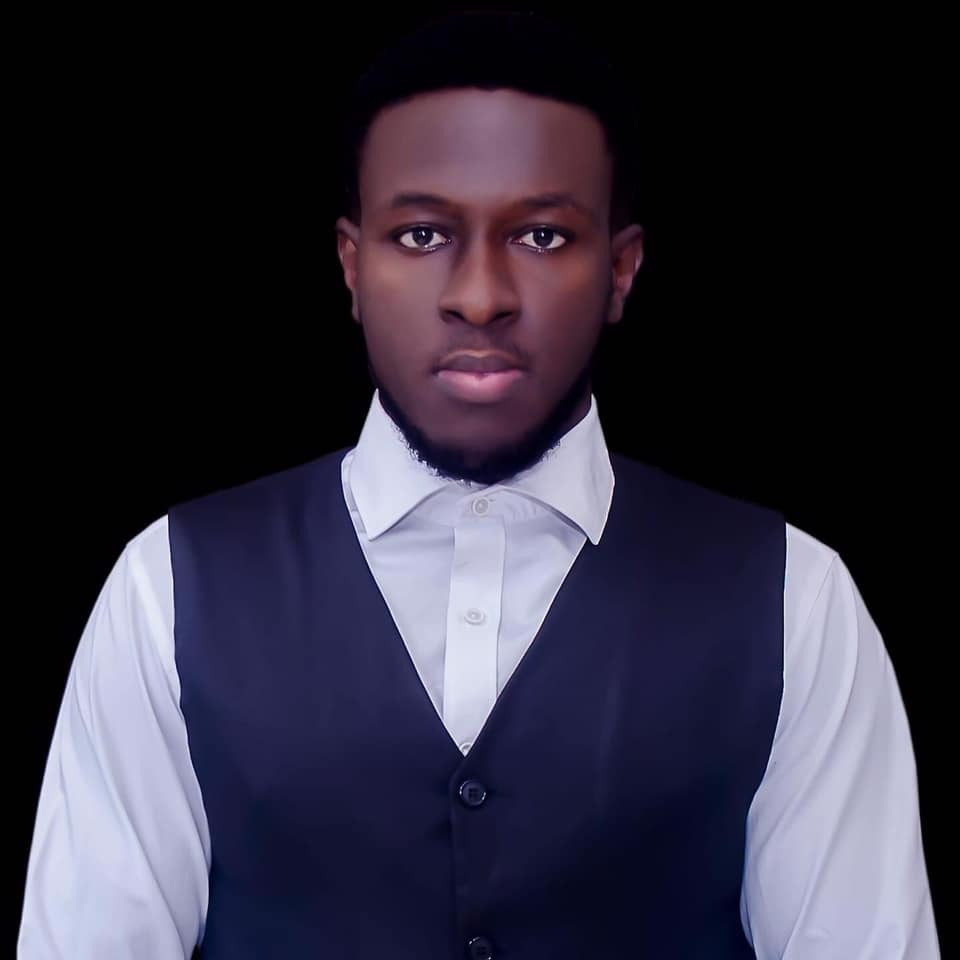 Kenneth is a an avid soccer follower, fan and writer. He is a consistent follower of the sport and is a fan of Chelsea FC.