---
This is the list of the top 10 best midfielders in 2023.
---
If you have ever wanted to know, these are the best midfielders in the world in 2023:
Kevin De Bruyne
Rodri
Ilkay Gündoğan
Nicolò Barella
Martin Ødegaard
Marco Verratti
Federico Valverde
Sergej Milinković-Savić
Toni Kroos
Luka Modrić
READ ALSO: Real Madrid's Top 5 Biggest Rivals
Let's dive right in.
1. Kevin De Bruyne
De Bruyne was instrumental in Manchester City's treble in the 2022-23 season as he kept impressing under Pep. He is the kind of modern-day playmaker every coach would love to model, a player who paints the field with intelligence.
His clever movement, plus tactical understanding, forms the foundation for his dynamic attacking style. He has got the right skill to exploit defensive gaps during counter-attacks which makes him a ruthless offensive player, and he doesn't rely on physical strength or pace.
His ability to time runs into the box, often arriving unnoticed, has led to crucial goals. In addition, his set-piece skills are deadly and he can create opportunities from dead-ball situations.
2. Rodri
Rodri is a central figure in Manchester City's setup, and his influence resonates through his exceptional defensive skills and tactical intelligence. At first glance, Rodri's physique is hard to ignore.
He is physically strong, and his strength has helped him in tackles and challenges, with a 73% success rate in dispossessing opponents.
His aerial dominance is equally impressive, as he has appeared victorious in every aerial duel contested during the 2022–23 season.
Rodri's precision passing averaging a 91–92% accuracy forms a cornerstone of his team's ball circulation. I admire the way he dictates the rhythm of play, knitting together attacks with his passes.
What's more fascinating about him is his deceptive agility. Despite not being pacy, he possesses the ability to outpace faster opponents in midfield.
READ ALSO: Top 10 Biggest Soccer Stadiums In Europe
3. Ilkay Gündoğan
Ilkay Gündoğan another driving force behind Manchester City's triumphant 2022/2023 season. He was exceptional all through the season.
He produced a masterpiece performance against Leeds United, netting both goals in a 2-1 victory that marked the club's 10th league win in a row.
Pep Guardiola himself called Gündoğan's "quality and importance," stressing the integral role he played in securing the league title.
On June 3, 2023, Gündoğan fired a fast long-range volley just 12 seconds into the FA Cup final against Manchester United, being the quickest goal in the competition's history.
It was a stunt that drew praise from all quarters, including journalist Phil McNulty, who dubbed him "magnificent." Fast forward, a 1-0 victory over Inter Milan made him a Champions League winner.
He was the first Manchester City captain to lift the European Cup for the club.
He is presently a Barcelona player and will be looking to make significant impact in Camp Nou and La Liga.
4. Nicolò Barella
Barella registered 30 matches, along with 3 as a substitute with 11 shots on target from a total of 22 shots, he found the net 5 times in the 2022/2023 season. He was a catalyst in Inter's triumph.
With the Coppa Italia and Supercoppa Italiana in Inter's trophy cabinet once again, Barella's performances were key to these victories.
We saw his versatility in the Coppa Italia final as he produced an assist for Lautaro Martinez's crucial goal. He was also a surge in the Champions League final recording a feat for Inter, breaking a 13-year course from the competition final.
He performed brilliantly against Barcelona, where he won the Player of the Match award. You just can't underscore his impact as a versatile midfielder.
5. Martin Ødegaard
Ødegaard is the best midfielder In the 2022/2023 English Premier League season. Despite playing 34 matches, he performed at his best in each game. Of his 55 shots, 31 resulted in 15 goals.
He is a playmaker that loves to shake the goal post too with an expected goal of 9.03, Ødegaard's 15-goal achievement shows how well he can convert chances.
In addition, he averages 46 passes per match, and his pass completion rate of 84% highlights his role in directing the play from the midfield.
He has been regarded as one of the best midfielders in the world in 2023. His technique, dribbling skills, creative passes, and wide range of passing have gathered this credit.
READ ALSO: Top 10 Best Defenders In MLS History ( 2023 Ranking )
6. Marco Verratti
Verratti's rise began in 2008 with Pescara, where his star rose rapidly, and ever since, he has proven to be one of the best midfielders seasons in and season out.
Recognized as one of Europe's most promising young midfielders then, he played a key role in securing the 2011-12 Serie B title for his team.
Verratti's playing style has drawn comparisons to the legendary Andrea Pirlo. His control drew similarities to Pirlo's skill, and his evolution from an attacking trequartista to a midfield regista mirrored Pirlo's circuit.
He was just everything of Pirlo. With PSG, he has won nine Ligue 1 titles firmly placing him among the best midfielders in the world.
7. Federico Valverde
If I would talk about what I love about Federico Valverde, then it will be his electrifying pace, stamina, and mentality. Valverde's qualities know no bounds.
His ability to adapt to various positions is a game-changer for me. Real Madrid was able to get going in some games due to his skills with the ages in their midfield.
He can impress as a defensive midfielder, right winger, and even a right-back. This ability positions him as a key figure in any formation, offering his team multiple dimensions to exploit.
Also in the 2022/2023 season, his shots-to-goals conversion rate was 20%. Valverde also won 50 aerial duels and 13 successful tackles with 1 block added to the mix. He is ranked as the third-best player within the Real Madrid squad based on the 1vs1 Index.
READ ALSO: 10 Famous Soccer Players Who Wear Number 9 Jersey
8. Sergej Milinković-Savić
Sergej Milinković-Savić was fantastic In the 2022/2023 season, he was a player whose versatility and charisma have defined what it is to be one of the best playmakers.
Now, he is an Al-Hilal player but his time with Lazio was extraordinary. He is a central midfielder, and he is capable of playing different roles from trequartista to holding midfielder.
The Italian Serie A season of 2022/23 saw Milinković-Savić's brilliance once again before he left for Al-Hilal. He registered 19 shots on target from a total of 45 shots and yielded an impressive 9 goals from 34 matches.
His skills in front of the goal were further highlighted by an expected goal of 7.16. He also recorded averaging 53 passes per match with a pass completion rate of 78%.
In addition, Milinković-Savić's defensive work rate is outstanding. He lends his presence to both ends of the pitch, initiating attacks after regaining possession.
9. Toni Kroos
Kross has been among the best even before the 2023 season. He is one of the finest deep-lying playmakers I have seen in the game.
At least, you will remember his notable performances in the 2022/2023 UEFA Champions League season. Kroos love to dictate the ball from the midfield with his typical skills which is exciting but complex to get.
Kroos' playmaking brilliance has an average of 77 passes per match with a pass completion rate of 94%. You can call him the creator of detailed build-up play with his vision, and creative flair, he is a backbone in both defensive and offensive play. He is a class.
10. Luka Modrić
Luka Modrić is a true maestro from organizing attacks as an attacking midfielder to lining up the defense as a defensive midfielder.
He is indeed one of the greatest midfielders in football history. Numbers tell a compelling fiction of Modrić's performance.
With 4 goals in 38 match days in the 2022/2023 season, he ranks as the 62nd scorer in La Liga, and his conversion rate of 6% shows his scoring talent when the opportunity occurs.
At 37 years old, you will often see him shaping the narrative of the game. Even his defensive abilities are impressive, with 25 aerial duels won and 5 successful tackles, his defensive contributions are indisputable.
The Ballon d'Or, the Best FIFA Men's Player, and the UEFA Men's Player of the Year Awards form part of his illustrious career.
READ ALSO: Top 10 Best Defenders In La Liga History
Conclusion
These top 10 midfield maestro has impressed the most In the 2022/2023 season and thus far in 2023.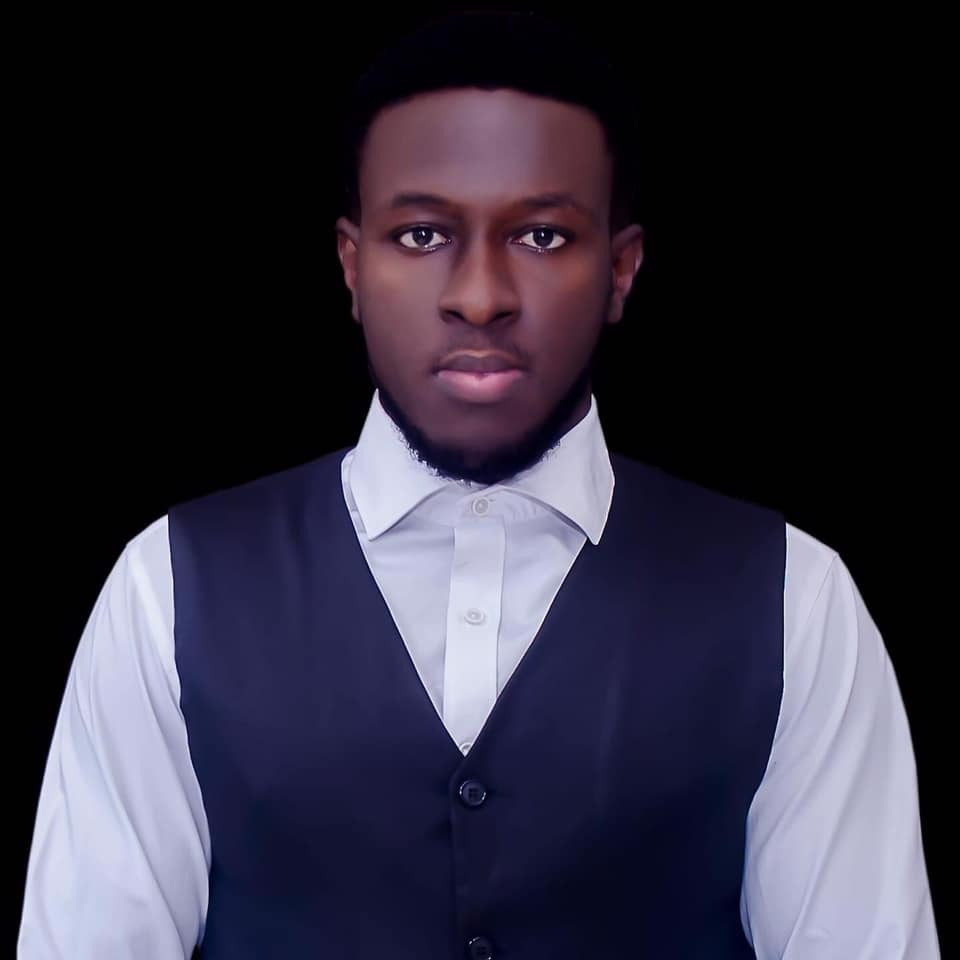 Kenneth is a an avid soccer follower, fan and writer. He is a consistent follower of the sport and is a fan of Chelsea FC.