It has been established that the round leather game of football is no longer strictly a man's game as women's football has attained a high standard and is very entertaining, to say the least. 
The Euro 2022 Women's tournament where the Three Lionesses came out tops, the 2022 Africa Women's Cup of Nations, and the ongoing FIFA U20 Women's World Cup can attest to this fact.
However, a question still persists on how much women footballers earn from the game in comparison to male folks. The question is; How much do women footballers get paid? In this article, we will throw more light on this question. Read on.
READ: What Is The Offside Rule In Football?
How Much Do Women Footballers Earn?
The answer to this question relies on some factors and two major ones are the league where they play as well as the club they represent. It is a no-brainer that a key player in an elite club in a popular league will earn more than their counterparts in the lower leagues.
There are currently professional women's leagues all across the world's top divisions, but the salaries that come with that status can vary greatly depending on the league. It is estimated that the average wage for a female footballer playing in England's Women's Super League is approximately £30,000 per season. 
Reports suggest that the salaries for beginners are around 20,000 pounds. Although the league is considered to be professional on paper, in practice, it is likely that players for minor clubs will make a smaller amount of money. 
Earnings from national teams are another source of revenue for players, and an increasing number of nations are beginning to pay the same amount to their men's and women's teams as they do to their men's teams. 
Along with England, countries like Brazil, Australia, and Norway are among those that have adopted the policy of paying equal amounts to both parties. It remains to be seen if other national football federations will follow suit.
The Average Salaries Of Female Footballers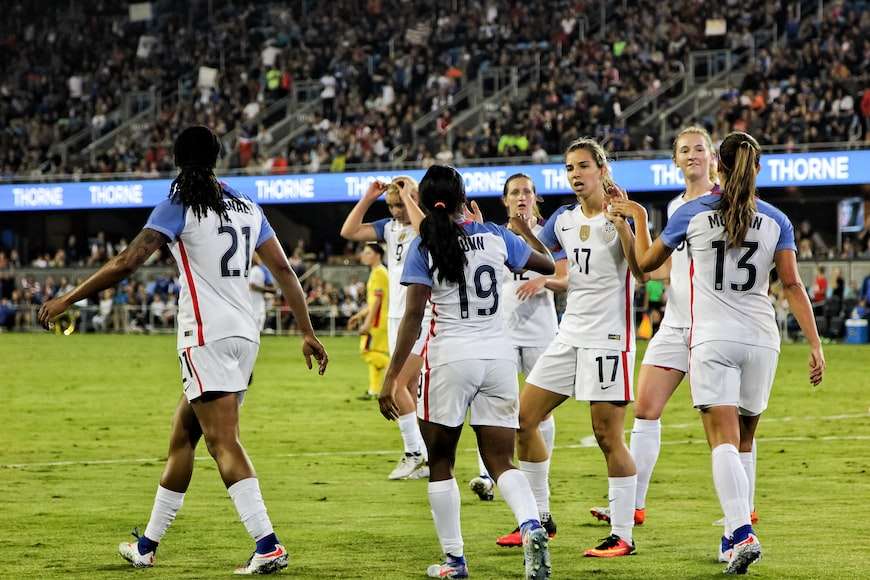 Because many of the top-flight leagues are now professional, the wage that female footballers earn depends on the league and club they play for as pointed out earlier.
There is a limit placed on salaries that can be earned in the United States and it appears that the WSL also has one, although it is significantly less severe because it is set at only 40% of turnover. 
However, players in the NWSL are guaranteed minimum pay of $22,000, with a maximum compensation of $52,500 available to them. Allowances that cover healthcare costs, housing costs, and transportation costs might be added to their salary. 
However, the National Women's Soccer League (NWSL) has received a lot of criticism for its perplexing salary cap, which has led to a huge gap in salaries among players in different teams. Regardless, the average women's salary in the WSL is reportedly around $36,000.
READ: What Does GF Mean In Soccer? – Complete Guide
How Is The Money Generated?
It is no more news that football clubs generate revenue in a variety of ways including commercial sponsorships, ticket sales, and broadcast rights. Meanwhile, according to insight from the Football Association, the average number of people who attended games in the Women's Super League was 1,931.
This is a far cry from the average number of people who attended games in the Premier League, which is 39,000. This means that there is more room for the development of women's football as tickets to watch men's matches are more expensive than tickets to watch a football clash between female sides.
A standing ticket to see the women's squad can be purchased for £9, and these tickets are still available. Even at that cheap price, tickets rarely sell out, whereas men's games typically sell out weeks in advance even when there are still seats available. 
Meanwhile, the Women's Super League is now in the middle of a TV agreement in the UK that is only about 8 million pounds per year. The numbers are shocking, but they are partly explained by the fact that the women's professional game is still in its infancy. 
READ: 13 Best Soccer Movies For Kids
2011 marked the beginning of England's Women's Super League, but the year 2018 was the first in which it competed at a professional level.
Highest Paid Women's Footballers (Active)
Find below, six of the highest-paid female footballers in 2023.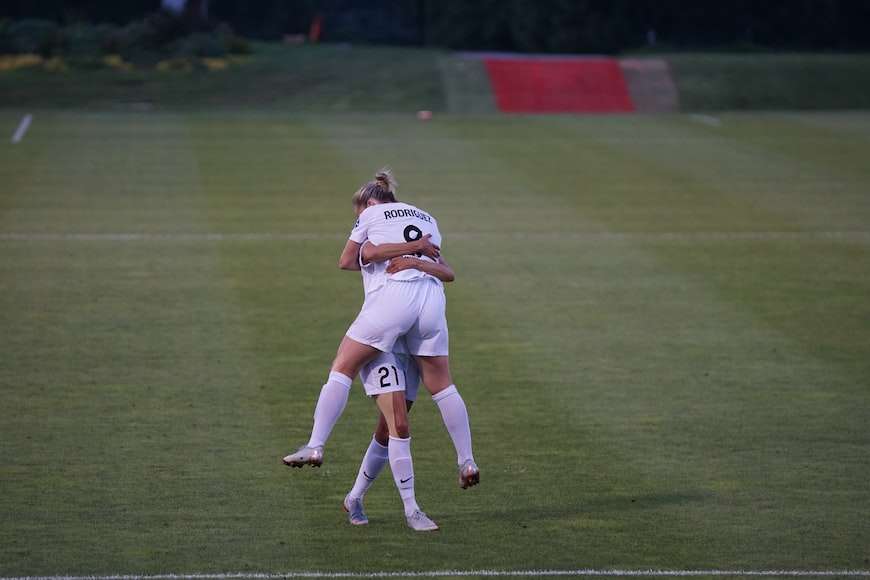 Sam Kerr (Chelsea): £417,000 ($500,000)

Alex Morgan (San Diego Wave): £375,000 ($450,000)

Megan Rapinoe (OL Reign): £373,000 ($447,000)

Julie Ertz: (Angel City FC) £359,000 ($430,000)

Ada Hegerberg (Lyon): £355,000 ($425,000)

Marta (Orlando Pride): £334,000 ($400,000)
It can be seen that the majority of the players on the list of the highest-paid women footballers in 2023, play in the National Women's Soccer League in the United States. 
READ: How Many Players Are On A Soccer Team?
It can also be recalled that the Women's Super League in England went professional in 2018 and they can only get better. England's recent triumph in the Euros will only pave more way for the advancement of Women's football in the country and this is a welcome development.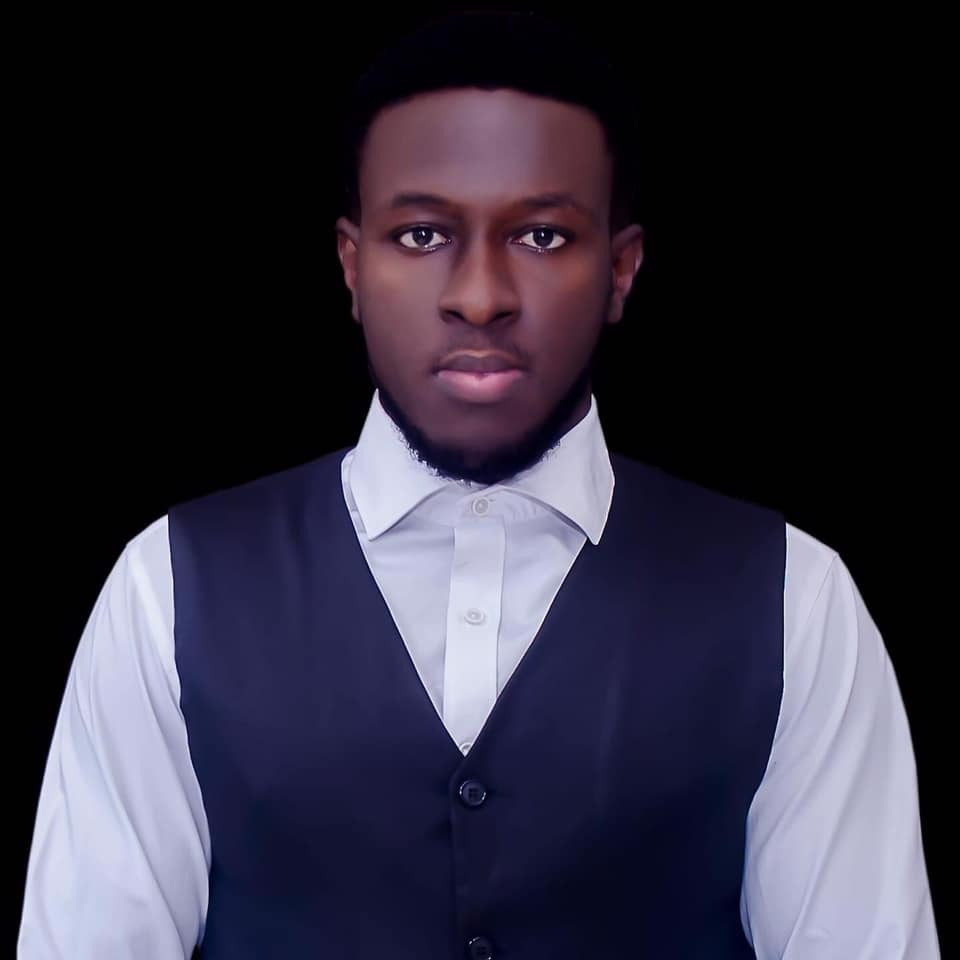 Kenneth is a an avid soccer follower, fan and writer. He is a consistent follower of the sport and is a fan of Chelsea FC.