If you are asking: Who Is the best Brazilian soccer player? In this post, I will list and discuss some of the best Brazilian players to ever play the game.
From the iconic Pele to the dazzling skills of Ronaldinho, Brazilian soccer players have become legends in football and have inspired generations of footballers.
10 Best Brazil Soccer Players Of All Time
Pele
Garrincha
Zico
Socrates
Romario
Ronaldo
Rival do
Ronaldinho
Cafu
Roberto Carlos
Let's have fun.
READ: Ranking Mexico's 10 Best Soccer Players Of All Time 
1. Pele
From an early age, Pele showcased remarkable soccer abilities that swiftly earned him a reputation as a standout player He is arguably one of the best to have ever played a soccer game.
Pele's career is filled with impressive achievements, including three World Cup victories with Brazil and over 1,000 career goals.
Renowned for his speed, agility, and precision, he established himself as a commanding presence in soccer. His impact on the sport has earned him adoration globally, extending far beyond his native Brazil
More than his remarkable statistics, it was Pele's unparalleled ability to elevate soccer to unprecedented levels of artistry that truly set him apart.
He blended exceptional technical prowess with an innovative and intuitive style, creating a legacy as a player and ambassador for the sport that will undoubtedly inspire generations of athletes to come.
2. Garrincha
Although Pele is commonly associated with Brazilian soccer, Garrincha is widely considered to be one of the most gifted and impactful players in the nation's history.
Born Manuel Francisco dos Santos in 1933, Garrincha overcame physical disabilities and a challenging upbringing to become one of the greatest soccer players of all time. Garrincha's career was defined by his incredible skill and unique style of play.
Renowned for his unmatched dribbling skills and extraordinary pace, he was a mesmerizing presence on the field, able to confound defenders with his rapid and unpredictable maneuvers.
His instrumental contributions to Brazil's World Cup triumph in 1958 and 1962 solidified his status as a bona fide soccer icon.
What made Garrincha truly great, however, was not just his impressive accomplishments on the field, but his ability to connect with fans and inspire future generations of soccer players.
His charm and talent for engaging fans made them feel immersed in the action.
Even after his passing, his legacy endures as both a soccer player and cultural icon in Brazil, and his impact on the sport can still be sensed today.
READ: 10 Best Soccer Jerseys Of All Time That Will Fascinate You
3. Zico
Recognized by soccer enthusiasts worldwide as Zico, Arthur Antunes Coimbra stands out as one of Brazil's most accomplished and gifted players of all time.
Zico was a skillful midfielder appreciated for his precision, vision, and technical prowess.
For most of his career with Flamengo Club, he played a significant role in leading them to numerous domestic and international championships.
Zico's career was marked by several incredible achievements, including three Brazilian league titles and the 1981 Intercontinental Cup.
He was known for his ability to read the field and find openings in the defense, as well as his exceptional accuracy on free kicks and penalties. His influence on Brazilian soccer has been significant, and he remains a beloved figure in the game.
4. Socrates
Socrates Brasileiro Sampaio de Souza Vieira de Oliveira, commonly known as Socrates, was a brilliant Brazilian soccer player who was known for his incredible skill and his intellectual approach to the game.
Socrates was a midfielder who played for some of the biggest clubs in Brazil including Corinthians and Flamengo.
Socrates' career was marked by several impressive achievements, including two Sao Paulo state championships and a Brazilian league title with Corinthians in 1983.
His unique approach to soccer and his off-field activism were amazing. Plus his elegant playing style and his ability to control the game from the midfield.
Also, he was a vocal advocate for democracy and social justice, using football to speak out against authoritarianism and inequality.
However, his legacy has endured long after his passing, and he remains an inspiration to many.
5. Romario
Romario is considered to be one of the greatest Brazilian soccer players of all time.
His impressive achievements include a World Cup, a win with Brazil in 1994, and numerous domestic and international titles.
He was also a prolific scorer, known for his speed, agility, and clinical finishing ability. His ability to produce moments of magic on the field is a quality that speaks well of him.
He had an uncanny ability to find space in the box and score goals from seemingly impossible angles. Despite some controversies off the field, Romario remains one of Brazil's most beloved soccer players of all time.
READ: Top 5 Greatest Rivalries In Soccer History
6. Ronaldo
Ronaldo is one of the most respected players in Brazilian soccer history, owing to his exceptional speed, technical ability, and remarkable strength.
Ronaldo, born in Rio de Janeiro in 1976, started his professional career with Cruzeiro before gaining international recognition with Brazil.
His impressive performance earned him different honors which include winning two World Cups with Brazil in 1994 and 2002, as well as multiple domestic and international championships with his club teams.
Despite suffering a series of major injuries, he always managed to come back stronger.
7. Rivaldo
Although not as renowned as some of his Brazilian compatriots, Rivaldo was a highly skilled soccer player.
Rivaldo was born in Recife in 1972 and started his career at Santa Cruz before going on to play for elite European teams such as Barcelona, AC Milan, and Olympiacos.
Rivaldo was recognized throughout his professional career for his inventiveness and his extraordinary ball-handling skills.
He could dribble past defenders with ease and had a powerful left foot that allowed him to score some truly spectacular goals.
However, Rivaldo was often overshadowed by other Brazilian soccer stars despite his feats but his impact on the game cannot be underestimated.
He won multiple league titles and domestic cups with his clubs and was named FIFA World Player of the Year in 1999.
Rivaldo's legacy as one of the greatest Brazilian soccer players of all time is secure, due to his unique blend of skill, creativity, and artistry on the field.
8. Ronaldinho
Ronaldinho's flamboyant style and incredible skills on the field made him one of the most exciting players in the early 2000s.
Ronaldinho was known for his exceptional ball control, his lightning-fast footwork, and his ability to pull off incredible trick shots that left defenders in his wake.
To crown his entertaining performance, two FIFA World Player of the Year awards and the Ballon d'Or in 2005 were among his honors. But what truly made Ronaldinho great was his infectious love for the game.
You will always see him playing with a smile on his face and always looking to entertain the fans with his incredible skills. However, Ronaldinho's legacy as one of the greatest Brazilian soccer players of all time still stands.
READ: How Much Do USL Players Make? (Breaking Down USL Salary)
9. Cafu
Cafu is one of the greatest right-backs of all time, not just in Brazil but in the world. He is widely recognized for his tireless work ethic and exceptional defending skills.
The Brazilian defender played for various clubs in his career, including Sao Paulo, Roma, and AC Milan, and he also led his national team to two World Cup victories in 1994 and 2002.
Cafu's playing style was characterized by his incredible stamina and remarkable speed, which allowed him to maraud up and down the right flank tirelessly throughout the game.
He was also an excellent passer and a threat going forward, contributing to many goals and assists throughout his career.
Cafu's achievements are nothing short of impressive. He won the Brazilian league twice with Sao Paulo and two Serie A titles with Roma and also captained AC Milan to the Champions League trophy in 2007.
He also holds the record for the most appearances for the Brazilian national team, with 142 caps.
Cafu's legacy as one of Brazil's greatest defenders of all time is well deserved, and he will always be remembered as a tireless and passionate player who gave his all on the pitch.
10. Roberto Carlos
Roberto Carlos is widely regarded as one of the best left-backs in football history. He played for the Brazilian national team for over a decade, earning 125 caps and scoring 11 goals.
He was crucial to the team's performance during the 2002 FIFA World Cup tournament. One of the most remarkable aspects of Roberto Carlos's game was his free-kick ability.
He had a unique technique, striking the ball with the outside of his left foot, which resulted in some of the most spectacular goals ever scored.
READ: What Is The Meaning Of FC And SC In Soccer?
His most famous free-kick came against France in 1997 when he scored an incredible bending goal from over 35 meters away.
Besides his free-kick prowess, Roberto Carlos was an excellent defender. He was quick, strong, and had excellent positional sense. He also had great stamina, which allowed him to get up and down the left flank all game long.
In a nutshell, Roberto Carlos was a complete player who could change games with his free-kicks and his defensive prowess.
Conclusion
Brazil has produced lots of great players, and they are still on it. With their potential, it's like football is made in Brazil. Who is your favorite among them?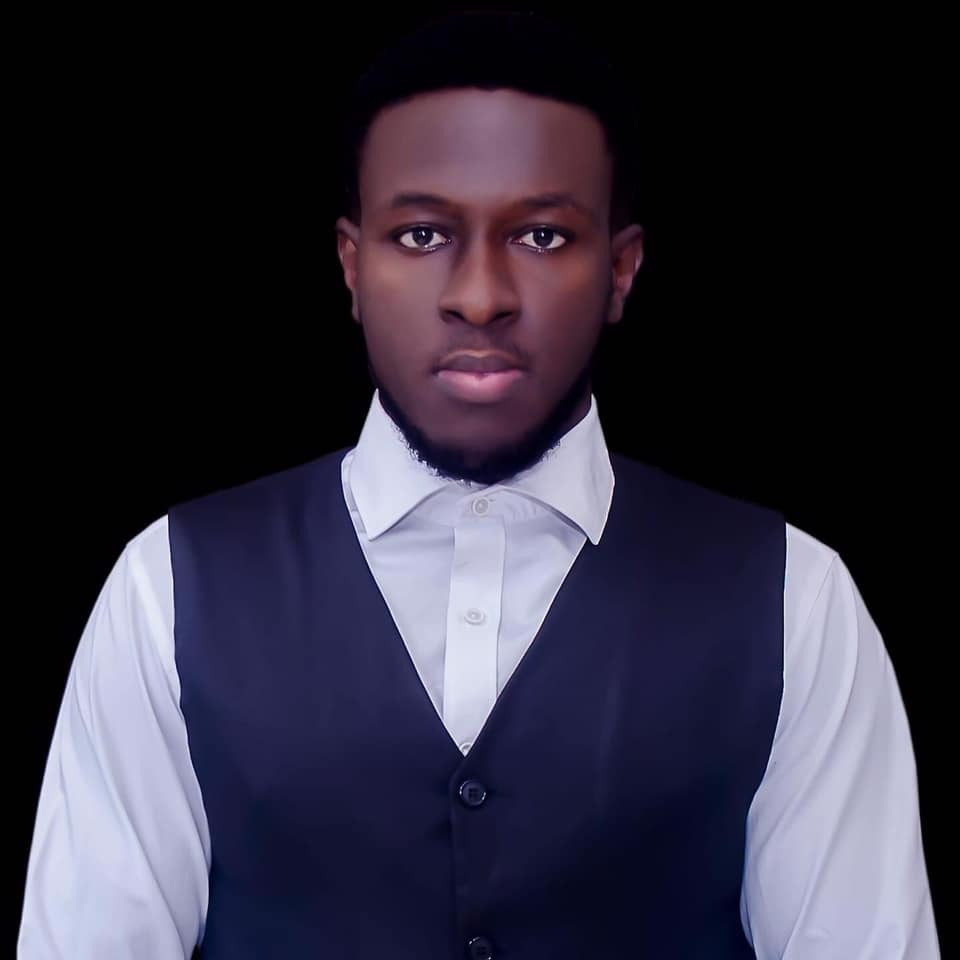 Kenneth is a an avid soccer follower, fan and writer. He is a consistent follower of the sport and is a fan of Chelsea FC.