In this post, I will be ranking Mexico's 10 best soccer players of all time and their legacy. You will learn about their legacy which will include:
Appearance
Goal recorded
Honors
Ranking Mexico's 10 Best Soccer Players Of All-Time
Hugo Sánchez
Rafael Márquez
Cuauhtémoc Blanco
Jorge Campos
Javier Hernández
Horacio Casarín
Jared Borgetti
Antonio Carbajal
Raúl Jiménez
Andrés Guardado
Let's get to it.
1. Hugo Sánchez
Hugo Sánchez Márquez, born on July 11, 1958, is widely recognized as the greatest Mexican footballer of all time.
As a forward, he was known for his exceptional goalscoring ability, particularly through spectacular strikes and volleys.
Sánchez was ranked as the 26th best footballer of the 20th century by the International Federation of Football History and Statistics and was included in the FIFA 100 list of the world's greatest living players.
He holds notable records, including being the fifth-highest scorer in La Liga history and the seventh-highest goalscorer in Real Madrid's history. Throughout his career, Sánchez scored a total of 562 senior career goals in 956 matches for both club and country.
Sánchez began his career at Club Universidad Nacional and later had a successful stint at Real Madrid, winning several titles.
He also represented Mexico internationally, playing in three FIFA World Cup tournaments and being a part of the team that reached the quarter-finals in 1986.
READ: Chivas Guadalajara vs Club América México Derby Rivalry
Sánchez gained fame for his acrobatic goal celebrations, introducing the backflip as a notable exponent. After his playing career, Sánchez transitioned to management, winning two consecutive league championships with UNAM.
He also managed Necaxa and had a stint as the coach of the Mexico national football team. Sánchez later took charge of Almería and played a key role in saving the club from relegation.
2. Rafael Márquez
Rafael Márquez Álvarez, born on February 13, 1979, is a highly regarded Mexican football manager and former player, known for his role as a defender.
He is currently the manager of the Spanish team Barcelona Atlètic. Márquez, nicknamed El Káiser, is considered Mexico's greatest defender and one of the country's finest players of all time.
Márquez began his professional career with Atlas in 1996 before moving to Monaco in 1999, where he won the Ligue 1 title.
In 2003, he made a historic transfer to Barcelona, becoming the first Mexican player to represent the club.
During his seven seasons with Barcelona, Márquez played over 200 games, contributing to numerous championship victories.
In 2006, he became the first Mexican player to win the UEFA Champions League when Barcelona defeated Arsenal in the final.
After a stint with the New York Red Bulls in Major League Soccer, Márquez returned to Mexico to play for León and later joined Hellas Verona in Italy.
He ultimately retired from football in April 2018 after rejoining Atlas, his boyhood club. Márquez is the third most-capped player in the history of the Mexico national football team, earning 147 caps.
He appeared in five consecutive FIFA World Cup tournaments, from 2002 to 2018, making him one of only four players to achieve this feat.
Márquez holds the record for the most World Cup matches played by a Mexican player, with 19 appearances.
With the national team, he won the 1999 FIFA Confederations Cup and the 2003 and 2011 editions of the CONCACAF Gold Cup.
3. Cuauhtémoc Blanco
Cuauhtémoc Blanco Bravo, born on January 17, 1973, is a unique figure who has transitioned from being a professional footballer to a Mexican politician.
Currently serving as the Governor of Morelos under the Juntos Haremos Historia coalition, Blanco previously held the position of municipal president of Cuernavaca, Morelos.
On the football field, Blanco was renowned for his attacking prowess, primarily playing as a deep-lying forward and later as an attacking midfielder.
READ: How Many Football Teams Are In The Premier League? (2022/23)
Regarded as one of the greatest Mexican footballers in history, he is highly esteemed for his skills and contribution to the game.
Additionally, Blanco is recognized as one of the best penalty-takers of all time, further solidifying his reputation as a footballing icon.
This unique combination of sporting and political achievements distinguishes Blanco's multifaceted career.
4. Jorge Campos
Jorge Campos Navarrete, born on October 15, 1966, was a Mexican goalkeeper with a truly unique style. He became a notable player for Mexico in the 1990s and early 2000s.
Campos stood out for his eccentricity, often venturing outside the penalty area and functioning as a sweeper-keeper.
His goalkeeping style was characterized by acrobatic and flamboyant moves, taking calculated risks in his play. He was known for his colorful and eye-catching attire on the field.
Despite his relatively short stature, Campos excelled through his leaping ability, athleticism, and speed in rushing off his line. He was widely regarded as one of the best goalkeepers of his generation.
Interestingly, Campos also displayed versatility as an effective striker, occasionally starting a game in goal and transitioning to an outfield position later on, particularly at the club level.
However, in his career, he scored an impressive total of 35 goals, primarily for UNAM. His self-designed, vibrant kits further contributed to his popularity and unique persona.
5. Javier Hernández
Javier Hernández Balcázar, commonly known as Chicharito or "little pea," is a Mexican professional footballer who currently plays as a striker for LA Galaxy in Major League Soccer.
Renowned for his clinical finishing, speed, and technical ability, Chicharito is widely regarded as one of the greatest Mexican players of all time.
Hernández began his senior club career at the age of 18 with Guadalajara, where he won the Primera División title. In 2010, he made a significant move to Manchester United, becoming the club's first Mexican player.
During his five-year spell with the club, he made over 150 appearances, scored 59 goals, won two Premier League titles, and reached the 2011 UEFA Champions League Final.
READ: A Guide On Mason Mount's Market Value and Contract Details
He set a then-record for the fifth-best minutes-per-goal ratio in league history (130.2). Hernández had subsequent stints with Real Madrid on loan in 2014, Bayer Leverkusen from 2015 to 2017, West Ham United in 2017, and Sevilla in 2019 before joining LA Galaxy in 2020.
Internationally, Hernández is Mexico's all-time leading goalscorer. He has represented his country in multiple tournaments, including the FIFA World Cup, CONCACAF Gold Cup, FIFA Confederations Cup, and Copa América Centenario.
He emerged as the top scorer of the 2011 Gold Cup and was named the tournament's most valuable player. Chicharito's impact and achievements have solidified his status as a Mexican football icon.
6. Horacio Casarín
Horacio Casarín Garcilazo, a Mexican football player, and coach, became one of the most beloved sports figures in Mexico during the 1940s and 1950s.
Casarín primarily represented Atlante, where he became a symbol of the team's identity.
However, he also played for Necaxa, León, Asturias, Club América, Real España, Monterrey, and Zacatepec in Mexico, as well as FC Barcelona in Spain and the Mexican national team.
Casarín's career started at the age of 17 with Necaxa, where he scored an impressive 236 goals throughout his amateur and professional career. He represented Mexico in the 1950 FIFA World Cup, where he contributed a goal to the team's tournament run.
Notably, Casarín was involved in a memorable incident during a game against Asturias in 1939 when he was heavily fouled and ultimately had to leave the pitch early.
This match ended in a draw, but outraged Necaxa fans retaliated by burning Asturias' wooden stadium. During his time with Atlante, Casarín scored 95 goals and helped the team win the 1946-47 season championship.
His popularity further soared when he appeared in the football-themed movie "The Sons of Don Venacio," which became a blockbuster success in Mexico.
Casarín's professional career concluded on November 18, 1956, with CF Monterrey, where he scored one last goal. In total, he scored 174 goals in the Primera División.
7. Jared Borgetti
In the realm of Mexican football, Jared Francisco Borgetti Echavarría has made his mark as a former professional player and currently shines as a commentator for ESPN Deportes and ESPN Mexico.
Borgetti's playing career was distinguished by his goal-scoring prowess, both at the club and national levels. His notable talent lay in his exceptional heading ability, which contributed to his success as a prolific scorer.
With an impressive tally of 46 goals, Borgetti stands as the second-highest goal scorer in the history of the Mexican national team, surpassed only by Javier Hernández. At Santos Laguna, he left an indelible mark as the club's leading goal scorer with a remarkable 205 goals.
In honor of his roots at Atlas, his debut team, and his birthplace, Borgetti was affectionately referred to as "El Zorro del Desierto" or "The Desert Fox."
READ: Carlos Vela Net Worth, Salary, Bio, And More
8. Antonio Carbajal
Antonio Félix "Tota" Carbajal Rodríguez, a legendary Mexican goalkeeper, left an enduring legacy in the world of football.
Known as "El Cinco Copas," he holds a remarkable record of participating in five World Cups, earning him the nickname.
As of January 2023, Carbajal stands as the sole surviving player from the 1950 World Cup, a testament to his longevity.
Carbajal's club career commenced with Club España in 1948, following his participation in the 1948 Olympic tournament.
When Club España disbanded in 1950, he joined Club León, where he would remain until the end of his career, demonstrating his loyalty to the team.
On the international stage, Carbajal made his debut at the iconic Maracanã Stadium during the 1950 World Cup against Brazil. He became the youngest goalkeeper to feature in that tournament.
In his career, he appeared in multiple World Cups, including 1954, 1958, 1962, and 1966. In the 1962 edition, he secured a historic milestone by becoming the first player ever to participate in four World Cups, helping Mexico achieve their first-ever World Cup victory against Czechoslovakia.
Carbajal's record of five World Cup appearances was later equaled by Lothar Matthäus, Rafael Márquez, Lionel Messi, Cristiano Ronaldo, Guillermo Ochoa, and Andrés Guardado.
Notably, Carbajal conceded 25 goals in 11 World Cup matches from 1950 to 1966, a record that was later matched by Saudi goalkeeper Mohamed Al-Deayea in 2002. However, Carbajal represented Mexico in 48 international matches.
9. Raúl Jiménez
Raúl Alonso Jiménez Rodríguez, a Mexican football sensation, has carved a name for himself in the world of football with his exceptional skills as a forward.
Currently playing for Wolverhampton Wanderers in the Premier League and representing the Mexico national team, Jiménez has left an indelible mark on the sport.
Jiménez's journey began in the youth system of Club América before making his debut in the first division in 2011.
He quickly showcased his talent, winning the Clausura tournament with América in 2013 and emerging as the team's second-highest goal scorer.
His performances caught the attention of Atlético Madrid, where he joined in 2014 before moving to Benfica after a season.
READ: 10 Best Soccer Players Who Wear Number 10
During his time with Benfica, Jiménez achieved remarkable success, winning two consecutive league titles and various other honors.
In 2018, Jiménez made a loan move to Wolverhampton Wanderers, where he shone as the team's leading scorer with 17 goals across all competitions.
The following year, his move to Wolves was made permanent, solidifying his role as an influential and prolific striker.
However, Jiménez faced a setback when he suffered a serious head injury in November 2020, keeping him out of action for nine months until his return in August 2021. Jiménez's international career has been equally impressive.
He was part of the Mexico under-23 squad that won the gold medal at the 2012 Summer Olympics.
Since making his senior international debut in 2013, Jiménez has represented Mexico in multiple major tournaments, including the FIFA World Cup, CONCACAF Gold Cup, FIFA Confederations Cup, Copa América, and Copa América Centenario.
He currently sits joint-eighth on Mexico's all-time scorer list with 29 goals, sharing the position with the legendary Hugo Sánchez.
10. Andrés Guardado
José Andrés Guardado Hernández, known as Principito (Little Prince), is a prominent Mexican footballer who currently serves as a midfielder for Real Betis in La Liga and captains the Mexico national team.
Guardado's illustrious career began at Atlas, where he emerged from the youth ranks and made his professional debut in 2005.
He then ventured to Spain, signing with Deportivo in 2007 and spending five successful seasons there. In 2012, Guardado made a move to Valencia, with loan spells at Bayer Leverkusen and PSV, where he ultimately joined permanently in 2015 and secured two Eredivisie titles.
After his successful stint in the Netherlands, Guardado returned to Spain in 2017 to join Real Betis, where he has made over 190 appearances to date.
As a Mexican international since 2005, Guardado has represented his country in numerous prestigious tournaments, including five World Cups, four Gold Cups (winning the 2011, 2015, and 2019 editions), two Copa Américas, and two Confederations Cups.
With 179 appearances, he holds the record for the most caps in the history of the Mexican national team, and he ranks joint-tenth on the all-time scoring list with 28 goals.
Guardado's talent, leadership, and remarkable achievements have solidified his status as a key figure in Mexican football.
There You Have The Best Mexico Soccer Player Of All-Time
These players are arguably the greatest as their legacy stands.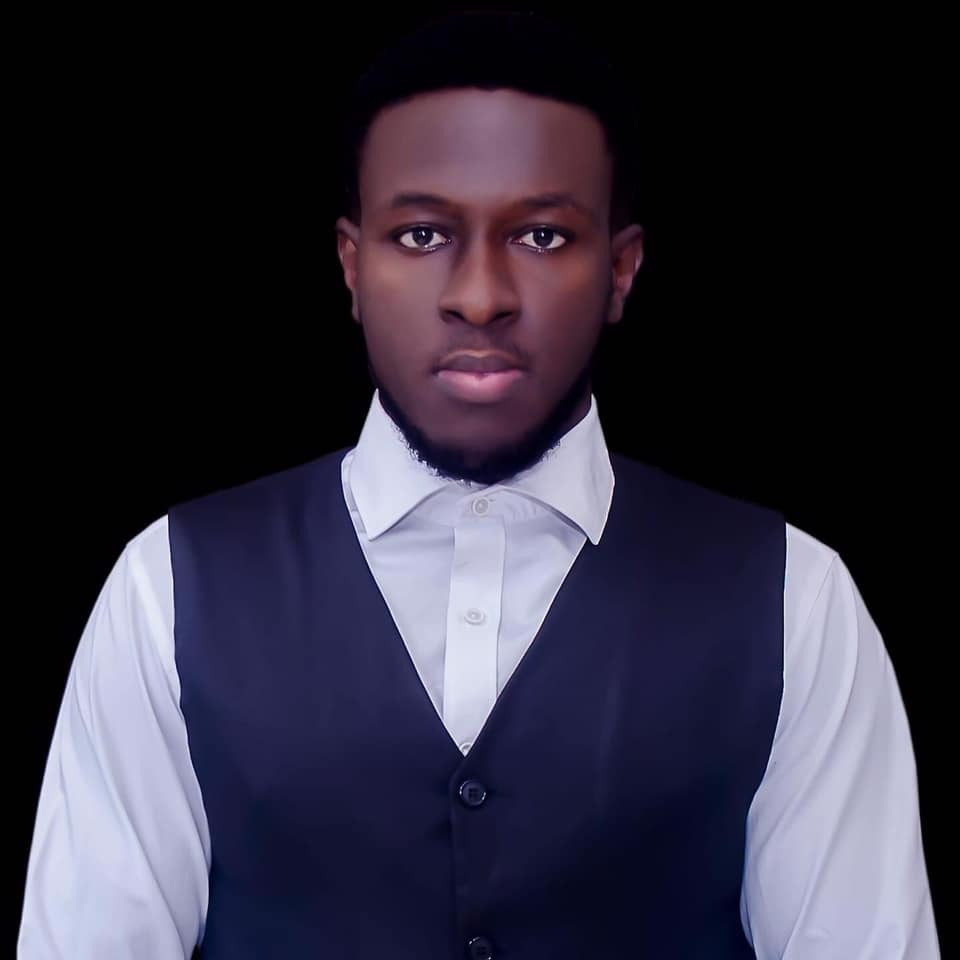 Kenneth is a an avid soccer follower, fan and writer. He is a consistent follower of the sport and is a fan of Chelsea FC.