I was asked: Who is the best French player? You see, I would be wrong if I mention one, but what if I share with you the 9 greatest players of all time?
In this post, you will learn how they fare in the game, their honors, and their legacy. Without further ado, here are they.
10 Best French Players Of All Time
Zinedine Zidane.
Michel Platini
Thierry Henry
Didier Deschamps
Eric Cantona
Lilian Thuram
Just Fontaine
Marcel Desailly
Raymond Kopa
Laurent Blanc
Let's get to it.
1. Zinedine Zidane
Zinedine Yazid Zidane, popularly known as Zizou, is a French football manager and former player renowned for his skills as an attacking midfielder. He achieved great success as the coach of Real Madrid and is considered one of the best coaches in the world.
READ: 5 Best Soccer Clubs In Greece
Zidane is widely regarded as one of the greatest players of all time, known for his elegance, vision, passing, ball control, and technique.
However, Throughout his career, he received numerous individual honors, including winning the FA World Player of the Year three times.
Zidane played for Cannes, Bordeaux, Juventus, and Real Madrid, winning several league titles and the UEFA Champions League.
He also achieved international glory, winning the 1998 FIFA World Cup and UEFA Euro 2000 with the French national team.
And after retiring as a player, Zidane embarked on a successful coaching career at Real Madrid, winning multiple Champions League titles and other domestic trophies.
2. Michel Platini
Michel Platini, a French football legend is one of the greatest French players of all time.
He won the prestigious Ballon d'Or award three consecutive times from 1983 to 1985 and was highly regarded in the FIFA Player of the Century vote.
Platini's career includes playing for clubs like Nancy, Saint-Étienne, and Juventus. He was a prolific goalscorer and earned the nickname "Le Roi" (The King) for his exceptional skills and leadership on the field.
Platini was a key player in the French national team's triumph at the 1984 European Championship, where he was the top scorer and best player. He also represented France in the 1982 and 1986 World Cups.
After retiring as a player, Platini served as the coach of the French national team and played a significant role in organizing the 1998 World Cup in France.
He later became the president of UEFA and held other prominent positions in football administration. However, due to ethics violations, Platini was banned from football involvement until 2023.
3. Thierry Henry
Thierry Daniel Henry, the legendary French striker, is widely regarded as one of the greatest footballers of all time. He is known for his incredible goal-scoring ability, and he is one of Arsenal's greatest players ever.
Henry's impressive career saw him finish as the runner-up for the Ballon d'Or and FIFA World Player of the Year awards multiple times.
He achieved remarkable success with Arsenal, becoming their all-time leading scorer with 228 goals and winning numerous accolades, including Premier League Golden Boot awards and two Premier League titles.
Henry also performed well on the international level, winning the FIFA World Cup in 1998 and UEFA Euro 2000 with the French national team.
After retiring, he ventured into coaching, working with Arsenal's youth teams, serving as an assistant coach for Belgium, and managing teams such as Monaco and Montréal Impact in MLS.
READ: 5 Best Soccer Teams In Portugal
4. Didier Deschamps
Didier Claude Deschamps, the charismatic French football manager, and former player, has been at the helm of the France national team since 2012. During his playing days, Deschamps showcased his skills as a defensive midfielder for clubs like Marseille, Juventus, Chelsea, and Valencia.
He is known as "the water carrier," he was such a hardworking and intelligent player, adept at regaining possession and initiating attacking moves.
With 103 international caps, Deschamps captained France to triumph in the 1998 World Cup and Euro 2000.
As a player, he achieved major success, including winning the UEFA Champions League with Marseille in 1993 and with Juventus in 1996.
After retiring, Deschamps transitioned into coaching, guiding Monaco, Juventus, and Marseille to various domestic titles.
And as the French national team manager, he led them to the final of Euro 2016 and secured victory in the 2018 World Cup, becoming one of the few to win the prestigious tournament as both a player and a manager.
Deschamps' leadership and tactical prowess continue to shape France's footballing legacy.
5. Eric Cantona
Eric Daniel Pierre Cantona has left an incredible mark on the sport. He is one of the greatest players of his generation, after playing a pivotal role in Manchester United's dominance in English football during the 1990s.
His powerful physique, technical skills, creativity, and goal-scoring ability made him a formidable force on the field.
Whether deployed as a deep-lying forward, striker, attacking midfielder, or central midfielder, Cantona's impact was undeniable.
At Manchester United, he won four Premier League titles and two League and FA Cup Doubles, earning legendary status at the club. Adorned with the iconic No. 7 shirt, Cantona's distinctive collar-popped look became his trademark.
He was affectionately known as "King Eric" by the Manchester United fans. Cantona's success extended to the international stage, representing France and scoring 20 goals in 45 matches.
Despite his football achievements, Cantona was no stranger to controversy, accumulating a disciplinary record throughout his career.
In 1997, he surprised the football world by retiring at the age of 30 and ventured into acting, starring in notable films such as "Elizabeth" and "Looking for Eric."
Cantona's diverse interests also led him to the sport of beach soccer, where he triumphed as player-manager of the French national team in the 2005 FIFA Beach Soccer World Cup.
His charismatic personality and enigmatic presence have solidified Cantona's legacy both on and off the pitch.
6. Lilian Thuram
Ruddy Lilian Thuram-Ulien enjoyed a successful career as a versatile defender. He played for top clubs in France, Italy, and Spain, including Monaco, Parma, Juventus, and Barcelona, spanning over 15 seasons.
Thuram made contributions to the French national team, playing a pivotal role in their triumph at the 1998 FIFA World Cup and their victory at UEFA Euro 2000.
He also helped France reach the final of the 2006 World Cup.
At the time of his retirement, Thuram held the record for the most appearances for the French national team, with 142 caps between 1994 and 2008, until surpassed by Hugo Lloris in 2022.
READ: Top 15 Players With The Most Free Kick Goals 
His speed, power, and versatility are great arsenal that helped Thuram excelled as both a center-back and a right-back.
Furthermore, Off the field, he is recognized as a thoughtful and engaged figure, advocating against racism and serving as a UNICEF ambassador.
7. Just Fontaine
Just Louis Fontaine was a former French prolific striker.
He holds the record for the most goals scored in a single tournament of the FIFA World Cup, with thirteen goals in six matches during the 1958 tournament.
In recognition of his achievements, he was named one of the 125 Greatest Living Footballers by Pelé in 2004.
That said, Fontaine began his career at USM Casablanca before joining Nice in 1953, where he scored 44 goals in three seasons. He then moved to Stade de Reims, where he partnered with Raymond Kopa and scored 121 goals in six seasons.
Fontaine won the French league title twice and reached the European Cup final in 1959. Representing the French national team, he scored 30 goals in 21 matches and achieved legendary status during the 1958 World Cup, where he netted 13 goals, the most by any player in a single World Cup.
He won the Golden Boot for his impressive performance. However, Fontaine retired at the age of 28 due to a recurring leg injury and later had a brief stint as the coach of the France national team and Morocco.
8. Marcel Desailly
Marcel Desailly is widely recognized as one of the greatest center-backs and defensive midfielders in the history of soccer. Throughout his impressive career spanning from 1986 to 2006, Desailly won lots of titles and accolades.
He won the UEFA Champions League with Marseille and AC Milan, in addition to playing for notable clubs such as Nantes and Chelsea.
On the international level, Desailly earned 116 caps for the French national team from 1993 to 2004, scoring three goals. He played a crucial role in France's victories at the 1998 World Cup and Euro 2000.
Desailly's contributions to both club and country cemented his reputation as an exceptional defender and midfielder in football history.
9. Raymond Kopa
Raymond Kopa was a French professional footballer who played a crucial role in the success of the France national team during the 1950s.
He was an integral part of the legendary Real Madrid team of that era, winning three European Cups. Kopa is widely regarded as one of the best players of his generation.
As an attacking midfielder, he was known for his speed, agility, exceptional dribbling skills, playmaking ability, and prolific goal-scoring. In recognition of his talent, Kopa was awarded the Ballon d'Or in 1958.
He also received the prestigious Légion d'honneur in 1970, becoming the first football player to be honored with this award. In 2004, Pelé included him in the list of the 125 Greatest Living Footballers at a FIFA Awards Ceremony.
Kopa's impact and skill on the field solidify his status as a footballing great.
READ: How Many Football Teams Are In The Premier League? (2022/23)
10. Laurent Blanc
Laurent Blanc, nicknamed "Le Président," is a former French professional football player and current manager of Ligue 1 club Lyon.
He had a successful playing career, representing clubs like Montpellier, Napoli, Barcelona, Marseille, Inter Milan, and Manchester United as a center-back.
Blanc also played for the French national team, earning 97 caps and scoring 16 goals. He was a key player in France's victorious campaigns at the 1998 FIFA World Cup and UEFA Euro 2000.
Blanc holds the distinction of scoring the first golden goal in World Cup history against Paraguay in 1998. Following his retirement, Blanc went into coaching and achieved success with Bordeaux, winning the Ligue 1 title in the 2008-09 season.
He later managed the France national team from 2010 to 2012 and Paris Saint-Germain, securing further honors. After three years at PSG, Blanc left the club in June 2016.
Conclusion
These players are surely one of the greatest French players who have defined football in their idea. Their legacies are one to be proud of.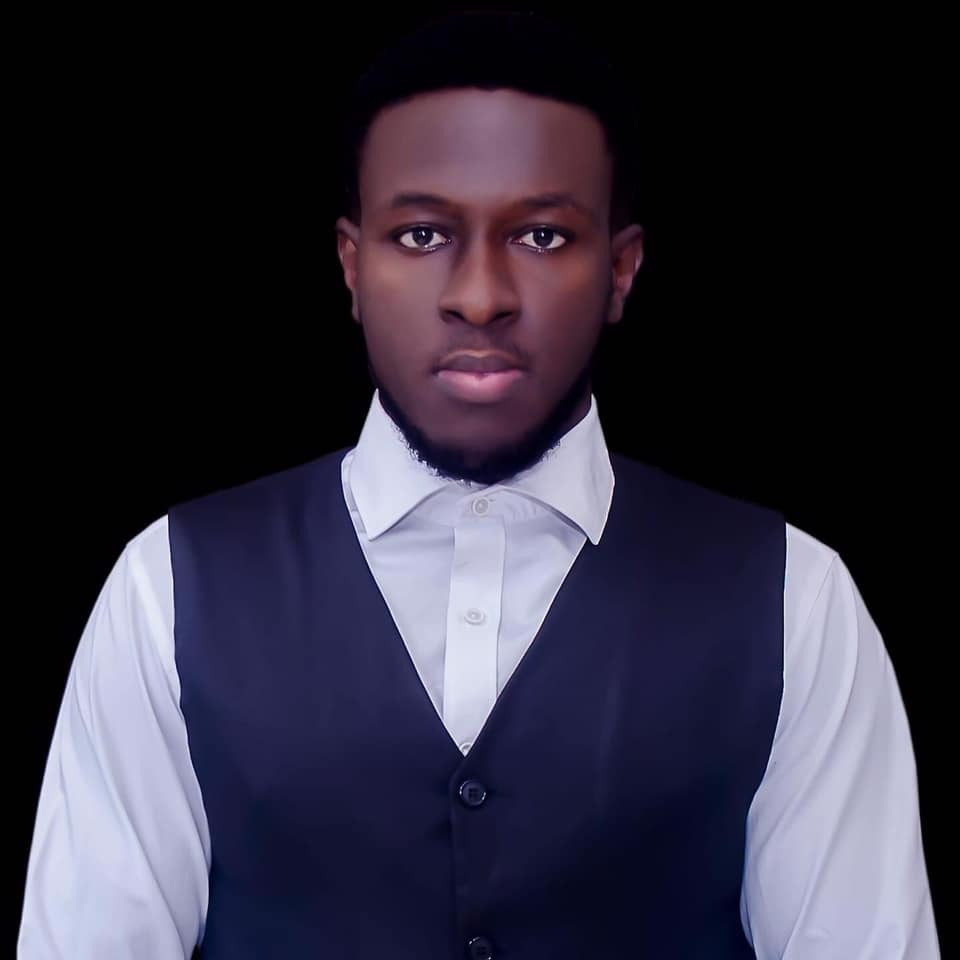 Kenneth is a an avid soccer follower, fan and writer. He is a consistent follower of the sport and is a fan of Chelsea FC.