Premier League Titles By Club
The English Premier League has stood the test of time as one of the best and most followed football leagues in the world and this comes as no surprise.
When you consider the popularity of the league, the value of the clubs that participate every season, and the caliber of players they can attract from the transfer market, you'd know that this is a no-brainer.
The Premier League is the elite level of club football in England where the best teams in the land compete against each other every season to land the Premier League title at the end of the season.
Winning the Premier League title is the goal of the big boys, or I daresay the big six in the Premier League. 
Some have been able to land the prestigious trophy on the last day of the season while some have landed it with some games to spare. This varies from season to season.
READ: Playing Soccer In The Snow – Tips To Follow For Safety
For instance, it appears that the 2021/22 Premier League title race may go to the wire as Liverpool continue to chase Manchester City with 3 games to go. 
Well, in this article, we are looking to answer some questions based on the clubs that have won the Premier League since its inception. 
That is to say that this article will throw more light on which teams have won the Premier League, as well as Premier League titles by club.
Some teams have been able to defend their Premier League title and win it consecutively on some occasions while we've also seen many cases where new winners emerged in the season that followed.
Who Won The First Premier League Title
It can be recalled that the Premier League was founded on May 27. In 1992, and Sir Alex Ferguson's Manchester United were the first winners of the Premier League title. Before the 1992/93 season, it was known as the Football League First Division.
READ: 11 Best Football Streaming Apps in 2023 (Working)
How Many Clubs Have Won The Premier League Title Since 2000?
This is one question that a significant number of Premier League fans have been asking over the years and we'll give you the right answer. 
Seven Premier League clubs have won the title since the year 2000. 
The Red Devils (Manchester United) have won the most titles since then with 13 to their name, followed by Chelsea with 5, Manchester City with 5, and Arsenal with 3, whilst Blackburn Rovers, Leicester City, and Liverpool have 1 PL title to their name since the year 2000. 
Meanwhile, one of Manchester City or Liverpool could go one better with 6 or 2 PL titles respectively if one of them emerged victoriously in the ongoing 2021/22 season. Arsenal also remain the only side to be unbeaten in the Premier League and it was a feat that was achieved in the 2003/04 season by the Invincibles.
Manchester United have won the PL title for three seasons consecutively on two occasions namely: 1998–99, 1999-2000, 2000–01 seasons, and 2006–07, 2007-08, and 2008–09 seasons.
Premier League Winners By Year
The list below comprises all Premier League Winners by Year and is the Premier League titles list.
Premier League Titles History
Since the inception of the Premier League in 1992
READ: List of all MLS teams in 2023, Nicknames, and Conferences
2022/23 Manchester City
2021-22 Manchester City
2020-21 Manchester City
2019–20 Liverpool

2018–19 Manchester City

2017–18 Manchester City

2016–17 Chelsea

2015–16 Leicester City

2014–15 Chelsea

2013–14 Manchester City

2012–13 Manchester United

2011–12 Manchester City

2010–11 Manchester United

2009–10 Chelsea

2008–09 Manchester United

2007–08 Manchester United

2006–07 Manchester United

2005–06 Chelsea

2004–05 Chelsea

2003–04 Arsenal

2002–03 Manchester United

2001–02 Arsenal

2000–01 Manchester United

1999–2000 Manchester United

1998–99 Manchester United

1997–98 Arsenal

1996–97 Manchester United

1995–96 Manchester United

1994–95 Blackburn Rovers

1993–94 Manchester United

1992–93 Manchester United
Football League First Division
READ: The Best Soccer Formations
Before the inception of the Premier League
1892–93 Sunderland

1893–94 Aston Villa

1894–95 Sunderland

1895–96 Aston Villa

1896–97 Aston Villa

1897–98 Sheffield United

1898–99 Aston Villa

1899–1900 Aston Villa

1900–01 Liverpool

1901–02 Sunderland

1902–03 The Wednesday

1903–04 The Wednesday

1904–05 Newcastle United

1905–06 Liverpool

1906–07 Newcastle United

1907–08 Manchester United

1908–09 Newcastle United

1909–10 Aston Villa

1910–11 Manchester United

1911–12 Blackburn Rovers

1912–13 Sunderland

1913–14 Blackburn Rovers

1914–15 Everton

1919–20 West Brom

1920–21 Burnley

1921–22 Liverpool

1922–23 Liverpool

1923–24 Huddersfield Town

1924–25 Huddersfield Town

1925–26 Huddersfield Town

1926–27 Newcastle United

1927–28 Everton

1928–29 The Wednesday

1929–30 Sheffield Wednesday

1930–31 Arsenal

1931–32 Everton

1932–33 Arsenal

1933–34 Arsenal

1934–35 Arsenal

1935–36 Sunderland

1936–37 Manchester City

1937–38 Arsenal

1938–39 Everton

1946–47 Liverpool

1947–48 Arsenal

1948–49 Portsmouth

1949–50 Portsmouth

1950–51 Tottenham Hotspur

1951–52 Manchester United

1952–53 Arsenal

1953–54 Wolverhampton Wanderers

1954–55 Chelsea

1955–56 Manchester United

1956–57 Manchester United

1957–58 Wolverhampton Wanderers

1958–59 Wolverhampton Wanderers

1959–60 Burnley

1960–61 Tottenham Hotspur

1961–62 Ipswich Town

1962–63 Everton

1963–64 Liverpool

1964–65 Manchester United

1965–66 Liverpool

1966–67 Manchester United

1967–68 Manchester City

1968–69 Leeds United

1969–70 Everton

1970–71 Arsenal

1971–72 Derby County

1972–73 Liverpool

1973–74 Leeds United

1974–75 Derby County

1975–76 Liverpool

1976–77 Liverpool

1977–78 Nottingham Forest

1978–79 Liverpool

1979–80 Liverpool

1980–81 Aston Villa

1981–82 Liverpool

1982–83 Liverpool

1983–84 Liverpool

1984–85 Everton

1985–86 Liverpool

1986–87 Everton

1987–88 Liverpool

1988–89 Arsenal

1989–90 Liverpool

1990–91 Arsenal

1991–92 Leeds United
Football League
READ: How long is a soccer game?
Before it became the Football League First Division
1891–92 Sunderland

1890–91 Everton

1889–90 Preston North End

1888–89 Preston North End
Premier League Most Successful Clubs
As we mentioned earlier, some Premier League clubs carved niches for themselves with a record number of Premier League titles to their name as they proved to be the teams to beat over the decades. 
Find a list of the most successful clubs in the Premier League below.
1. Manchester United
Seeing how they have been performing since the departure of Sir Alex Ferguson, one might be tempted to take them for granted. 
However, the Red Devils are the most successful club in the Premier League with a whopping 20 Premier League titles to their name, although most of their successes came after the inception of the Premier League.
United also hold the record for most Community Shield wins with 21 to their name. The Red Devils have failed in the 2021/22 season and have to return to their glory days sooner rather than later.
READ: Soccer Field vs Football Field – A Comparison Guide
2. Liverpool
The Reds have won just 1 Premier League title in the Premier League era but are the second most successful team in elite club football in England with 19 titles to their name.
They will be hoping that Manchester City slip up in the remaining matchdays of the 2021/22 Premier League season so that they can make it a whopping 20 titles to their name. "
It can be recalled that they had to wait for 30 years to break the Premier League title jinx and had their breakthrough in the 2019/20 season under the management of German tactician Jurgen Klopp.
3. Arsenal FC
The Gunners haven't exactly been regarded as title contenders in the last decade. 
READ: The best football streaming apps to use
Regardless, they have 11 domestic titles to their name and are also on the verge of returning to the UEFA Champions League under Mikel Arteta this term. 
Maybe, they may just be on their to attaining their long-lost relevance in the highest cadre of English club football.
4. Everton FC
Funny right? I mean, the Toffees are battling to avoid relegation and retain their place in the ongoing 2021/22 Premier League season. Regardless, they have won 9 league titles and landed their first league title in the 1890/91 season.
5. Aston Villa & Manchester City
Aston Villa have 7 league titles to their name, the same number as Pep Guardiola's Manchester City who have dominated the division in the last decade.
6. Sunderland, and Chelsea
The Black Cats, and the Blues have 6 league titles each to their name. 
However, Sunderland are currently in League One, the third tier of English club football. They are in the League One Playoff Final and will be playing against Wycombe Wanderers for a place in the Championship next season.
Chelsea, on the other hand, are still in the Premier League and attained most of their league successes in the last decade and a little while before that, after being taken over by billionaires. 
Final Words
This article has done justice to the topic of 'Premier League titles by club'. We have outlined the list of clubs that won the Premier League the most times as well as the number of times they've won it since its inception. Do well to leverage the information provided here.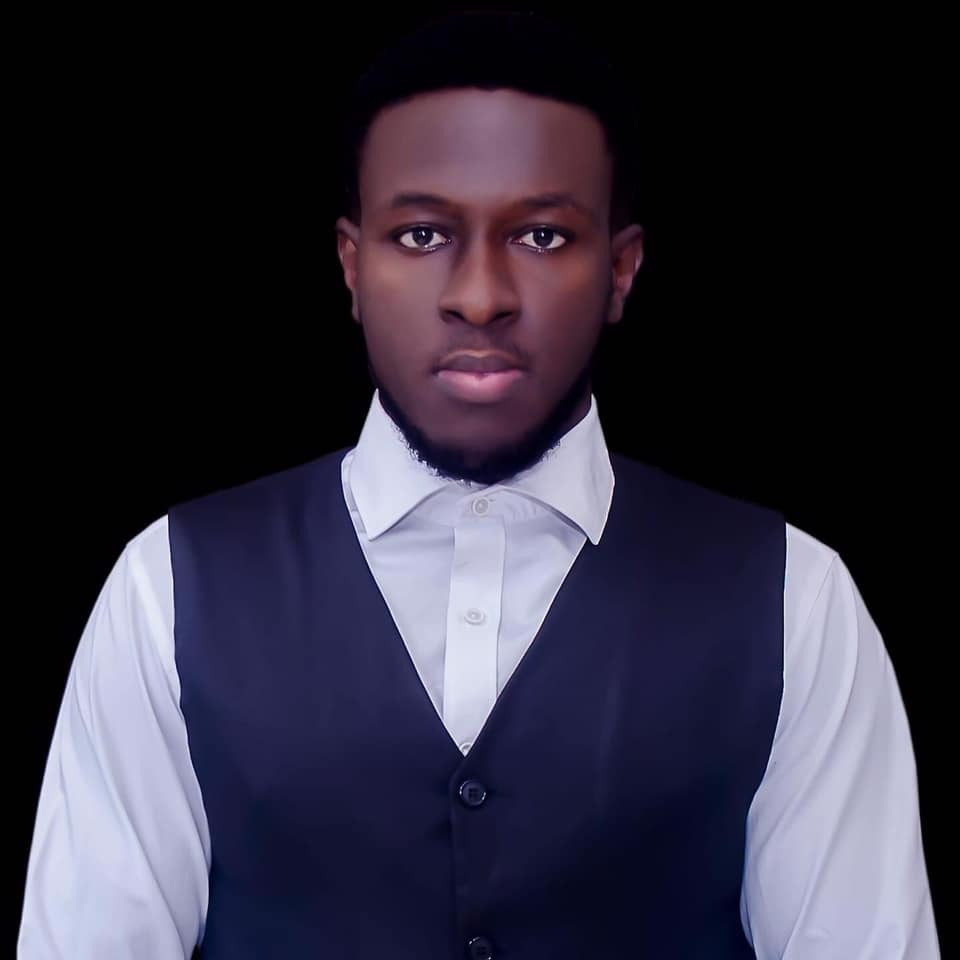 Kenneth is a an avid soccer follower, fan and writer. He is a consistent follower of the sport and is a fan of Chelsea FC.