These are the 10 best football applications for Android and iPhone users.
These apps will allow you to keep updated with the latest football trend like news, live scores, and transfer markets, and also watch live soccer matches right from your Android phone or iPhone.
You can even learn about the history of your favorite club or players within some of these applications. You can imagine your soccer comfort with these amazing apps.
READ ALSO: 4 Easy Steps To Become A Professional Soccer Player In The United States
Best Soccer Apps For Android And iPhone Users
Onefootball
Livescore
Forza Football
Overlyzer
Sky Sports Football Center
Dream League Soccer
365Scores
UEFA Champions League
Live Football TV
WatchESPN
Let's dive right in.
1. Onefootball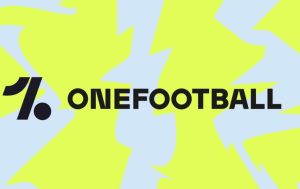 If you're a football lover seeking a comprehensive and user-friendly app to satisfy your soccer cravings, look no further than OneFootball.
This German platform-based football media company has revolutionized the way fans connect with the beautiful game.
Buddies, how would you feel having access to live scores, up-to-the-minute statistics, and the latest news from over 200 leagues, all within a single app? This app is designed with football enthusiasts like you in mind, offering various content in 12 different languages.
Its dedicated newsroom located in Berlin ensures that you're always in the circle when it comes to the latest developments in football.
But OneFootball doesn't stop at scores and news. In 2019, the app teamed up with Eleven Sports, allowing UK users to stream La Liga matches directly through the app.
Additionally, partnerships with Sky have allowed German users to enjoy 2. Bundesliga and DFB-Pokal match. In essence, OneFootball is your one-stop hub for everything football.
READ ALSO: Soccer vs Basketball – Major Differences and Similarities
2. Livescore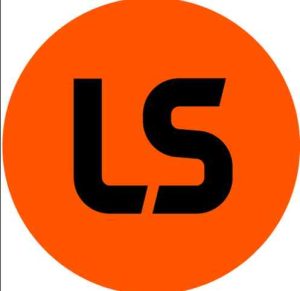 For passionate soccer fanatics who can't afford to miss a beat, Livescore apps emerge as the ultimate solution. These apps take you right to the heart of the action, offering real-time information on sports results. In the age of instant gratification, waiting for match results is a thing of the past.
Livescore apps have become a go-to service, effortlessly delivering up-to-the-minute updates on games across various sports.
Originally, the concept of live scores began with Teletext on TV or radio broadcasts, but modern technology has shown a new era of convenience. One key reason behind the popularity of live scores is their accessibility.
These services are usually free, accessible through various websites, apps, and even integrated within online sports betting platforms. They cater to the needs of sports lovers, particularly those who enjoy placing bets on the outcomes of matches.
With live scores, tracking data from multiple sporting events simultaneously has never been easier. Modern livescore apps go beyond basic needs. They offer a treasure trove of information, from player lists to card details and even substitution updates.
And if you're longing for a community experience, some apps even feature online chat functionalities where fans can engage in lively discussions about ongoing events. Gone are the days of waiting for Teletext updates or tuning into the radio for the latest scores.
READ: 11 Best Football Streaming Apps in 2023 (Working)
Major sports organizations like Major League Baseball and the National Football League have harnessed the power of technology to establish their networks, providing live scores directly to mobile devices.
3. Forza Football
If you want to engage yourself in the latest football video highlight, Forza Football should be one of your top-tier choices.
This football media company offers an app that's not just about scores and stats; it's a gateway to the entire football universe
It is an amazing app that brings live scores, statistics, and video highlights from men's and women's football matches across the globe, all to the palm of your hand. That's precisely what Forza Football delivers.
It doesn't matter if you're curious about the latest Premier League showdown or eager to catch up on a riveting World Cup clash, this app has got you covered. They are committed to "making the world of football a better place." And they walk the talk.
Their efforts span from running a football academy for children in Cambodia to collaborating with organizations like Transparency International, Stonewall, and Kick It Out.
Whether you're a die-hard follower of men's football or a fervent supporter of the women's game, Forza Football makes sure that you're never out of touch with the action.
4. Overlyzer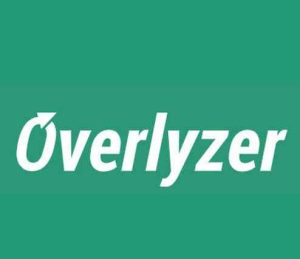 Overlyzer is an indispensable tool for those hungry to dive deeper into the game. You will be having access to a dynamic analyzer that covers over 800 leagues and competitions in more than 120 countries.
This app is surely your gateway to understanding the complex of soccer games like never before. You wouldn't have to rely solely on post-match summaries anymore. Overlyzer brings real-time analysis to the forefront.
Live graphs allow you to visualize the flow of a game, revealing which team is exerting more pressure, who's dominating possession, and much more. It's like having a tactical playbook at your fingertips as the match unfolds.
And guess what? This app has customization. This customization helps you to create your filters, that is you're in control of the information that matters most to you.
READ ALSO: What Is Relegation In The Premier League?
5. Sky Sports Mobile Apps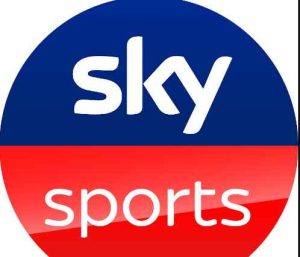 When it comes to staying on top of the sporting world, Sky Sports Mobile Apps are your ticket to complete coverage, real-time updates, and thrilling highlights.
Get the biggest and latest sports news stories, live blogs, and video highlights all in one place. With Sky Sports Mobile Apps, you're not just a spectator; you're a part of the action.
From the moments of the Premier League to the races of Formula 1 and everything in between, this app covers it all. No matter your sporting preference, Sky Sports Mobile Apps have dedicated sections for it.
Out of football to cricket, boxing to rugby, tennis to golf, and even niche sports like darts and netball, you're never far from the latest updates.
Choose the sports that charge your passion and receive notifications for the news alerts that matter most to you. What sets Sky Sports Mobile Apps apart is their dedication to personalization.
Create your own My Sky Sports news feed to follow your favorite teams, stars, and sports experts. It's like having a custom sports magazine that caters to your interests.
Stay connected to live scores, fixtures, and results, ensuring you're never out of touch with the sporting world. And if you're a Sky Sports subscriber, brace yourself for a premium experience. Stream over 126 Premier League matches and 112 EFL Championship matches from the Live TV section.
With a lineup that includes all the renowned Sky Sports channels like Main Event, Premier League, Football, Cricket, Golf, F1, and more, you won't miss a single moment of sporting excellence.
6. Dream League Soccer App
I'm sure you have once or twice indulged yourself with Dream League Soccer, but how is the experience?
Well, in case you are just getting started, this is a mobile game series designed for both Android and iOS, that gives you the power to create, manage, and guide your soccer team to greatness.
Back in 2011, the journey began with "First Touch Soccer," laying the foundation for what would evolve into the Dream League Soccer series.
Developed by the British studio First Touch Games, this game has undergone several editions, each building upon the last to produce an ever-improving experience.
READ: Best Football Streaming Sites To Use In 2023
Dream League Soccer puts you in the driver's seat of your soccer destiny. Start from the lower divisions of a made-up league and work your way up to the top tier.
Thanks to the FIFPRO license, you can even bring real-life players to your team via an in-game transfer market, competing against other squads in league and cup matches.
Experience the thrill of the game with 3D graphics, lifelike animations, and an in-game commentary team that keeps you engaged during matches.
Licensed music tracks provide the perfect backdrop, gripping you in the excitement whether you're on the field or navigating menus.
In Dream League Soccer, you have the freedom to design your team's uniform, crest, and even your stadium. Choose from various formations and tactics that mirror your preferred playing style.
Want to add a personal touch? Import your own DLS Kit into the game for that extra flair. As your team competes, you earn experience points that can be used to improve your teammates' abilities.
It's all fun anyway.
READ ALSO: What Is Park The Bus In Football?
7. 365Scores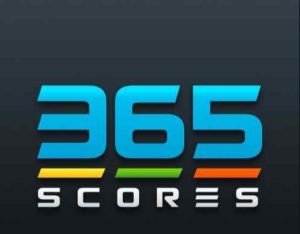 365Scores is your go-to app when it comes to staying connected with your favorite team for an all-encompassing experience.
No matter which team you root for, this app ensures you have everything you need at your hand. This app not only provides live scores but also offers complete features to satisfy your soccer thirst.
Breaking news, social buzz feed, videos, TV schedules, upcoming games, starting lineups, advanced statistics, and even player movements, this app truly covers it all.
The beauty of 365Scores lies in its instant access. Everything is a tap away if you want to dive into detailed statistics or catch up on the latest videos.
8. UEFA Champions League App
We all want to feel the football excitement, and the UEFA Champions League App is your light access.
Unleash the full potential of Europe's premier football competition with an app that brings you exceptional coverage, real-time updates, highlights, and even the joy of Fantasy Football. This official app covers the latest news and live scores to next-day video highlights.
Can't catch the game on TV? No worries, listen to live match commentary on the go, providing you're part of the action no matter where you are. You can even enter the world of Fantasy Football, where you build your dream UCL team with a €100m budget.
Your players' real-life performances dictate your success, so choose wisely and compete against friends in leagues of your creation. Detailed player stats guide your selections, making sure your team is always on point.
READ ALSO: Cora Gauthier – Benzema's Wife, Net Worth And More
9. Live Football TV app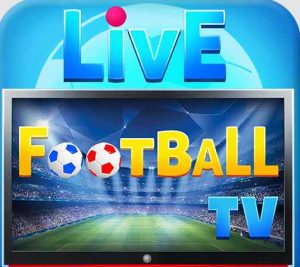 The Live Football TV app offers a package of statistics, standings, line-ups, and all the exciting match events. This an application that spans continents, giving you real-time updates on soccer scores from every match, every league, and every tournament.
With Live Football TV, you're not just keeping track of scores; you're diving into a universe of football in-depth information.
You may want to enjoy the English Premier League or competitive tournaments from around the world, Live Football TV has you covered.
No more missing out on exciting games; this app ensures you're always in the know, irrespective of the time zone or location.
10. WatchESPN
When it comes to catching live football action on your mobile device, WatchESPN is your leading solution. This app provides streaming live ESPN channels, simulcasts, and exclusive broadcasts.
With WatchESPN, you're not just watching; you're committing yourself to a world of sports coverage that crosses ESPN, ESPN2, ESPNU, ESPNews, ESPN Deportes, ACC Network, Longhorn Network, SEC Network, ESPN Goal Line, and ESPN Buzzer Beater.
ESPN revolutionized the mobile experience by launching WatchESPN in April 2011. This app was designed to provide subscribers with a way to stream their favorite ESPN channels on Apple devices.
With the power of subscriber authentication, it enabled access to live simulcasts on iPhones, iPads, and iPod Touch devices. Then the Android version emerged in May 2011, making the app accessible to a wider audience.
WatchESPN isn't confined to just live channel streaming. It also functions as the exclusive platform for broadcasts from ESPN3, which was previously a separate website.
The integration of ESPN3's content into WatchESPN created a wide hub for sports fans, providing they never miss out on the most exciting matchups and exclusive coverage.
However, It's important to note that WatchESPN is available only to subscribers of participating cable, IPTV, and satellite television providers.
Unlike standalone internet, only subscription services, WatchESPN is reserved for those who already have a pay television subscription.
READ ALSO: How Many Games Are In An MLS Season?
Conclusion
From live scores to match statistics, these 10 Android and iPhone soccer apps are the best. OneFootball keeps you updated with scores, news, and partnerships with Eleven Sports and Sky.
Livescore apps offer real-time results and understandings, while Forza Football goes beyond with video highlights and social impact. Overlyzer provides game analysis, while Sky Sports Mobile Apps cater to diverse sports preferences.
Dream League Soccer lets you craft your team's journey, and 365Scores ensures complete coverage. UEFA Champions League App brings elite coverage and Fantasy Football.
Live Football TV connects you to scores, standings, and line-ups from leagues and tournaments, and WatchESPN offers exclusive broadcasts, enriching your soccer experience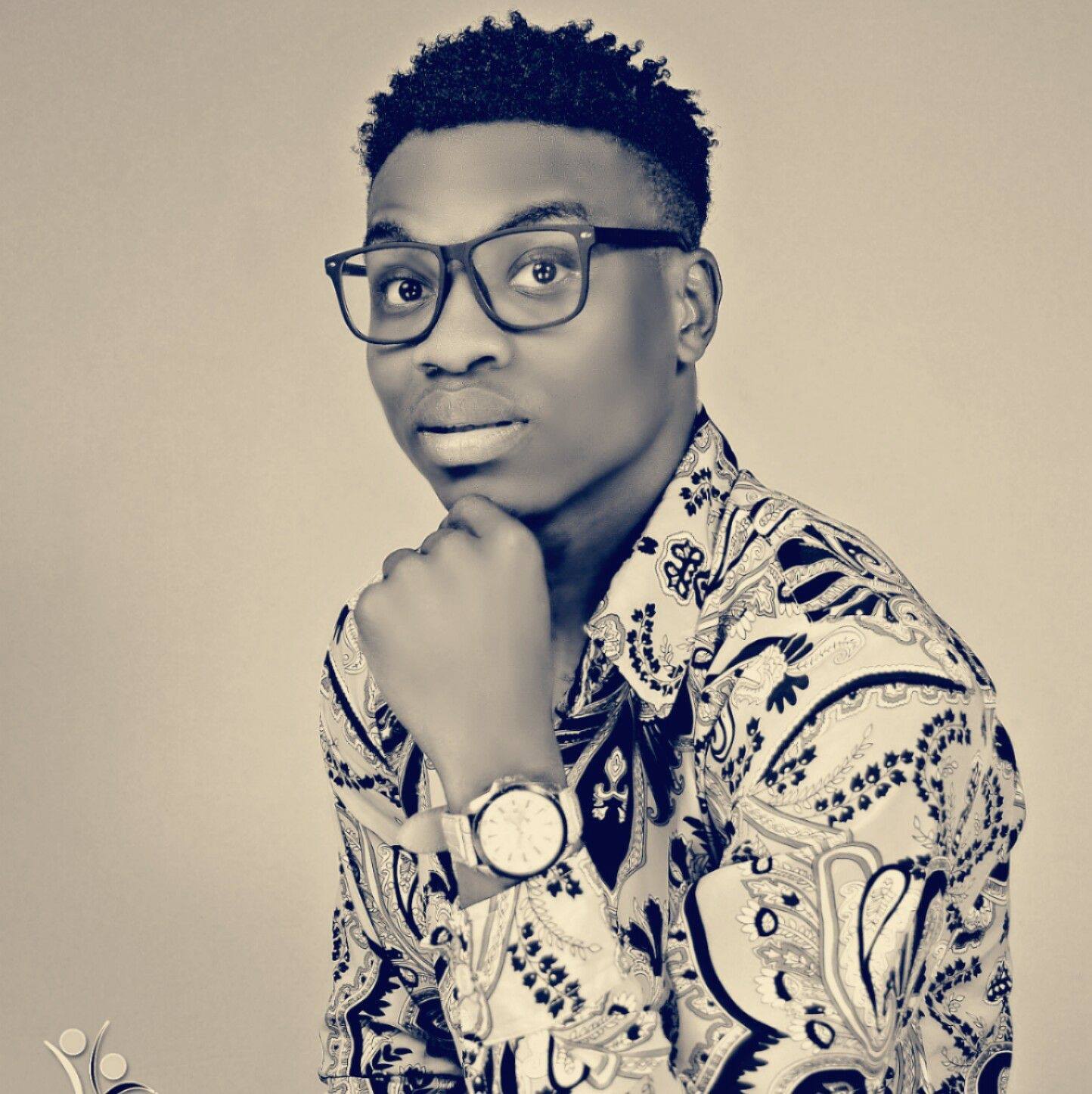 Pataka is a consistent and avid follower of the round leather game. He communicates his passion by editing soccer posts for various soccer platforms.