Being considered among one of the best soccer players of all time is an uncommon feat and a dream for most youngsters who want to be professional footballers.
Although quite popular for its remarkable history in sports such as table tennis, ice hockey, and even basketball, Canada also has a pretty good record when it comes to producing great soccer players.
These elite soccer players serve as idols to the young players who will be hoping to also write their name in Canada's history as one of the best players of all time for the country.
And here, we will be showing you the top ten best Canadian soccer players of all time. This will help ensure that their history and their remarkable feat get to the next generation of players.
10 Best Canadian Soccer Players Of All Time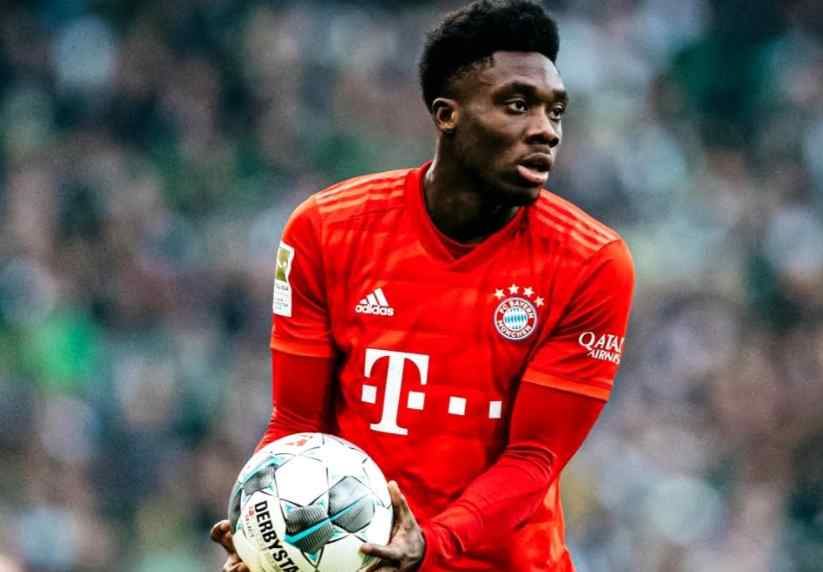 1. Christine Sinclair
First on our list of the best Canadian soccer players of all time is Christine Sinclair.
Born in British Columbia, Canada on June 12, 1983. Christine Sinclair is regarded as not just regarded as the best Canadian soccer player of all time, but also the best female soccer player with the most goals for her country.
The Canadian began playing soccer at the age of four for an under-7 team back then, following in the steps of her father, Bill Sinclair who was a soccer player alongside her uncle.
She first came into prominence 2002 FIFA U-19 Women's World Championship, where she scored 10 goals. She has led her country to win several gold and bronze medals including the CONCACAF W Championship 2022 in Mexico.
READ: Toronto FC 2023 Player Wages And Salaries
2. Alphonso Davies
Regarded as one of the best left-backs and wingers in European football right now, Alphonso Davies plays for Germany's biggest club, Bayern Munich.
Born in Ghana, in the year 2000Alphonsoso Davies is one of the best Canadian soccer players of all time.
At the age of 21, Alphonso Davies had already been regarded as the face of Canadian soccer, leading his country to the 2022 Qatar World cup, albeit they failed to qualify for the knockout rounds. However, this is after he had won the UEFA Champions League and several other titles at Bayern Munich.
3. Owen Hargreaves
Oddly as it may sound, because he played for the English national team, the third on our list of best Canadian soccer players of all time is Owen Hargreaves.
With three citizenship of England, Wales, and Canada, the former Manchester City man, Owen Hargreaves was eligible to represent any of England, Wales, or Canada at the international level.
Born in Alberta, Canada in the year 1981. Owen Hargreaves is currently the most successful Canadian male player of all time. Although his time at Manchester United was curtailed by injury, he won the English Premier League and the UEFA Champions League at the club in his first season.
4. Craig Forrest
Known in full as Craig Lorne Forrest, Craig Forrest is a former Chelsea and West Ham United player.
Born on 20 September 1967, in British Columbia, Craig Forrest is arguably one of the best Canadian soccer players of all time.
Playing as a goalkeeper, Craig Forrest was highly instrumental for the Canadian national team. Earning a total of 56 caps for Canada between 1988 to 2002.
And as a respect for his service to the country soccer, he was named to the all-time Canada XI men's team in 2012 as part of the Canadian Soccer Association's centennial celebration.
READ: What Does CONCACAF Stand For In Soccer? 
5. Scott Arfield
Fifth on our list of best Canada soccer players of all time is Scott Arfieild.
A dual citizen of Scotland and Canada, Scott Arfield is known in full as Scott Harry Nathaniel Arfield.
He was born in Dechmont, Scotland in 1988 and has played for several clubs including Huddersfield Town and Burnley.
He currently plays a midfielder, a position which he played for the Scotland U19 in 2007, the Scotland U21 between 2007 to 2010, the Scotland B in 2009, and between 2016 to 2019 for the Canadian national team where he scored 2 goals in his 19 Apps.
6. Julian De Guzman
With the most caps for Canada in male soccer (89), Julian is widely celebrated as one of the legends of Canadian soccer.
Known in full as Julian Bobby de Guzman, Julian De Guzman was born in Ontario, Canada in 1981.
In his soccer days as a player, Julian De Guzman had played for several clubs, both in Europe and America. This includes clubs such as 1. FC Saarbrücken,  Hannover 96, Toronto FC, and even Deportivo La Coruña, where he became the first Canadian player to play the La Liga in Spain.
At Deportivo La Coruña Player, he was voted the 2007–08 Deportivo La Coruña Player of the Year.
7. Charmaine Hooper
Considered to be an inspiration for most young soccer fans in the world, Charmaine Hooper has been highly instrumental in Canadian soccer.
Born on January 15, 1968, in Guyana, Charmaine Elizabeth Hooper is a former Canadian soccer player.
She is a four-time winner of the Canadian Players of the Year award and also a member of the Canada Soccer Hall of Fame. As a striker in her time, she scored four goals to help her country in international competitions during her time between 1986 to 2002.
Completing several competitions including the following FIFA Women's World Cup tournaments: 1995 in Sweden, 1999, and 2003 in the United States.
8.  Karina Leblanc:
Born in Georgia, United States on March 30, 1980. Karina Chenelle LeBlanc is an American-Canadian star.
A former professional goalkeeper, she has played for several American soccer teams including Boston Breakers, New Jersey Wildcats, Montreal Xtreme, Philadelphia Independence, and a lot of other teams.
She has 110 caps for her country where she played between 1998 to 2015.'
READ: All Muslim Players In The Premier League In 2023
9. Randy Samuel
Born on 23 December 1963 at Point Fortin, Trinidad, and Tobago. Randy Samuel is one of the best Canadian soccer players of all time.
Not known for technicality, rather as a defender, Randy Samuel was more known for his hard tackles, and aggressive style of play.
And during his career, he has played for several clubs including European teams like PSV, Port Vale, FC Volendam, Fortuna Sittard, and a lot of other European and American teams.
However, his 82 international caps for Canada was a national team record for the country until he was surpassed by Paul Stalteri in September 2010.
10. Patrice Bernier
Last on our list of best Canadian soccer players of all time is Patrice Bernier.
Born in Quebec, Canada on September 23, 1979.
Patrice Bernier is a former Canadian professional soccer player. During his professional soccer career, he has made over 450+ appearances, including 56+ for the Canada national team, where he played from 2004 to 2017.
Most Famous Canadian Soccer Players Of All Time
It is a no-brainer that fame has to do with folks in the elite status and this category is for the Canadian soccer players that have played at the highest level and are popular all over the world due to their prowess with the ball on their feet. Some players will easily pass for the most famous Canadian soccer players of all time are mentioned below.
READ: Is Luke Shaw Muslim? Answered!
Alphonso Davies: Plays For European heavyweights Bayern Munich in the German Bundesliga and has established himself as one of the best players in the side and in Europe. He has also played in the UEFA Champions League where he impressed considerably with the Bavarian giants.
Scott Arfield: He established himself as one of the best players at Burnley during his time in the Premier League.
Owen Hargreaves: Although he didn't play for Canada, he attained fame during his playing days with Manchester United.
Jonathan David: He is one of the most popular Canadian soccer players in Europe and currently plays for LOSC Lille in the French Ligue 1.
Other worthy mentions include Junior Hoilett, Julian De Guzman, Atiba Hutchinson, and the like.
Final Words
In this article, we have provided you with our list of the top 10 best Canadian Soccer Players of all time, alongside some of the famous Canadian soccer players that you should know about. Do well to leverage the information and share as you like.