When you thought there were no more hot, and charming single soccer players anymore, I present to you the top 10 hottest football players in the world right now.
And the best part is: they are all single, and young. I assume you are looking for one, and it is not a bad idea, however, with this list, I bet you have a chance to shoot your shorts on anyone that grabs your eye.
Maybe you love fair or dark skin guys? There's one for you.
READ: 8 Amazing Players Who Moved From Arsenal To Man City
Top 10 Hottest Single Football Players In The World
Jadon Sancho
Daniel Maldini
Pablo Gavi
Son Heung min
Cho Gue-sung
Ian Maatsen
Ritsu Doan
Jamal Musiala
Levi Colwill
Ansu Fati
So, ladies, brace yourself and allow me to introduce them.
1. Jadon Sancho ( Manchester United )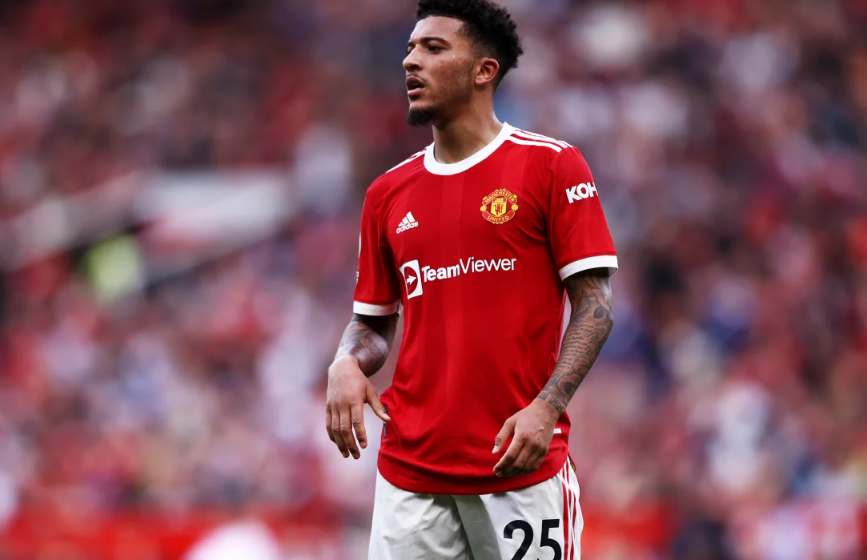 Jardon Sancho is arguably the most handsome among Manchester United players. Hold on, ladies, before you start fantasizing about becoming his leading lady.
This bachelor was born on the 25th of March, 2000, and stands tall at 5 feet 11 inches (1.80 meters).
I know that is not enough to make your heart skip a beat, he mesmerizes fans as a skilled winger on the field, leaving defenders in his wake with his lightning-fast moves and incredible technique.
Jadon is as single as a penalty kick without a goalkeeper, no ring on his finger, no girlfriend by his side, and not a hint of a girlfriend on the horizon.
If you ask me, you still have a chance to be the one to steal his heart. So, while Jadon Sancho continues to dazzle us with his prowess on the pitch, he also keeps us guessing about who will be the lucky lady to win his affection.
Will it be you? Well, the game is on, and the race to his heart has officially begun. But remember, ladies, as you daydream about being his "winger" off the field, Jadon Sancho remains an enigma, a hot, single football player who is yet to be taken.
READ: Wrexham AFC Player Wages And Salaries (2023 Top Earners)
2. Daniel Maldini ( Spezia- On Loan )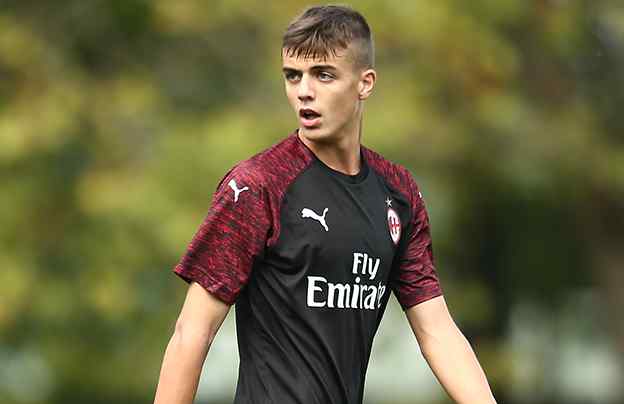 As an attacking midfielder born on the 11th of October, 2001, in the football mecca of Milan, Italy, Daniel Maldini knows how to work his magic on the field.
He is currently on loan in Spezia from AC Milan. His movements pass, and his incredible vision leaves opponents in awe and his admirers swooning.
However, this charming playmaker is currently a free agent in the game of love as he is single and ready to mingle. Daniel Maldini sets pulses racing not only with his skills but also with his suave style and undeniable charisma.
He's the total package: talented, handsome, and available. So, ladies, if you've ever dreamed of being the girl behind a midfielder's moves, the inspiration for his goals, then Daniel Maldini can just be your perfect match.
3. Gavi ( Barcelona )
This 18-year-old Spanish sensation not only sets the field ablaze with his skills but also leaves hearts with his charm. Pablo Gavi is a rising star with a height that matches his ambitions, standing at a solid 5 feet 8 inches (1.73 meters).
I'm a favorite, so ladies take note of this talent because he's taking the world of football by storm. Gavi is a classy central midfielder, the type of guy every modern manager will dream of having right in his team.
Pablo Gavi has told the game about his technique, and great vision on the field. Though this young maestro is still focusing on his career, he's not married yet. He's currently single and ready to tackle the world of romance when the time is right.
With his amazing skills, Pablo Gavi is sure to capture the hearts of fans and aspiring love interests alike. But for now, he's directing all his attention toward his professional journey.
READ: What Do Football Players Do Before A Game? ( A Must Read )
4. Son Heung-min ( Tottenham )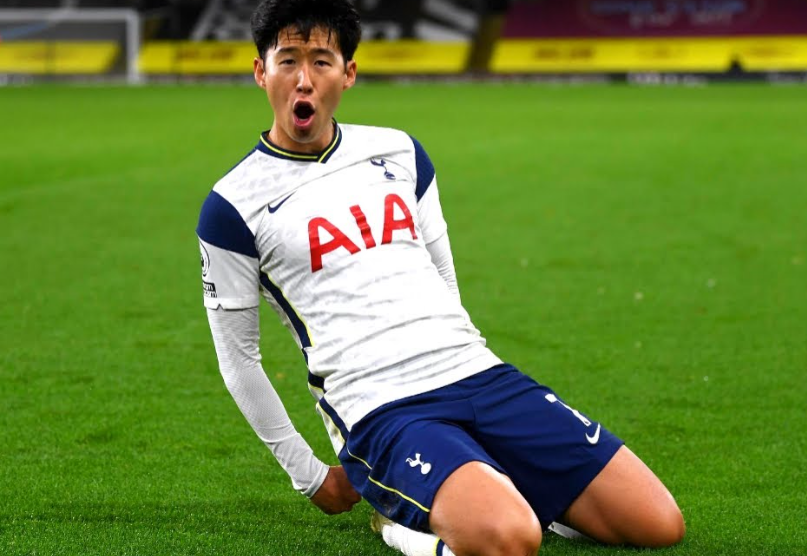 Son Heung-min is not just a dazzling football superstar; he's a tall drink of water that will leave you thirsty for more. Son is an integral part of Tottenham Hotspur, and his speed, goals, and charisma made him a fan favorite.
He had a quiet dating history as he has been romantically linked to K-pop singers Bang Min-ah and Yoo So-young, proving that he has a taste for talent both in the music industry and football. But here's the juicy part: he's currently single.
So, Son Heung-min is back on the market, and hearts around the world are skipping a beat in excitement. Just imagine being the one to steal his heart and have him cheering you on from the sidelines.
5. Cho Gue-sung ( Jeonbuk Hyundai Motors )
Cho Gue-sung is a hot South Korean football sensation who is currently not engaged with anyone, and he is just 25 years old.
He's as single as a striker aiming for that last-minute winning goal. That means there's still a chance for you to be the lucky lady to capture his attention and score a place in his heart.
Arguably, Cho Gue-sung is a goal-poacher who knows how to find the back of the net with finesse. His speed and opportunity conversion accuracy make defenders tremble in their boots.
But amidst the action on the field, this bachelor is open to finding a partner who can match his winning spirit and passion for the game.
According to the rumor, Cho Gue-sung is waiting for that perfect teammate who can be his biggest supporter and cheerleader in life.
6. Ian Maatsen ( Chelsea )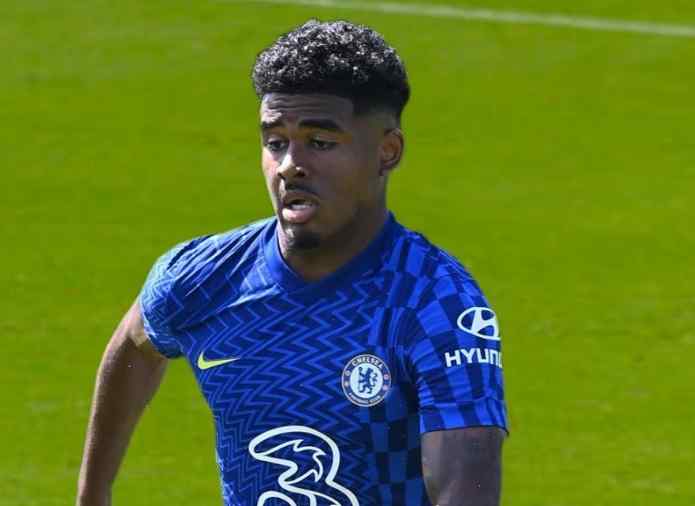 Ian Maatsen is a 21-year-old Dutch player though he is not that tall, standing at 5 feet 6 inches (1.67 meters), he's got moves that will leave you weak in the knees.
He is a Chelsea left-back, and he proved his agility, speed, and defensive prowess. But when it comes to matters of the heart, he's taking a strategic timeout and keeping his love life firmly on the bench.
He's not caught up in any dating drama or tangled in romance as his focus is on his skills and making a mark on the football game.
READ: 10 Premier League Players With The Most Titles
7. Ritsu Doan (  SC Freiburg )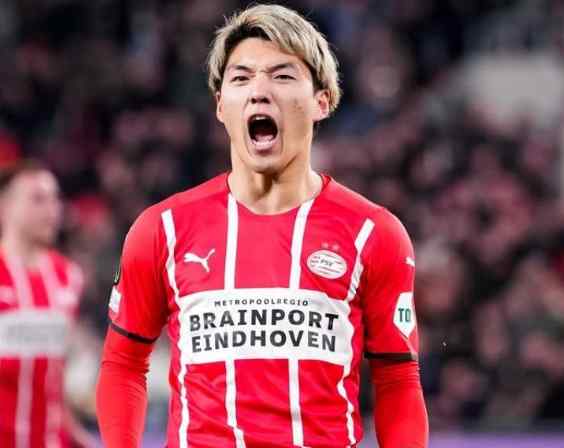 Ritsu Dōan is the charming Japanese, and SC Freiburg winger who's not just leaving defenders in his dust but also leaving a trail of broken hearts behind him.
He is a hot, and single guy at 24 years old. He might not be the tallest player on the field, but his dazzling footwork and skills more than make up for it.
He's not tangled up in any romance or sending secret love messages through his killer passes, but he's dribbling his way through the single life with his skills.
From what I have seen so far in his games. He's just a regular guy with a winning smile and a heart that's yet to be conquered.
8. Jamal Musiala ( Bayern Munich )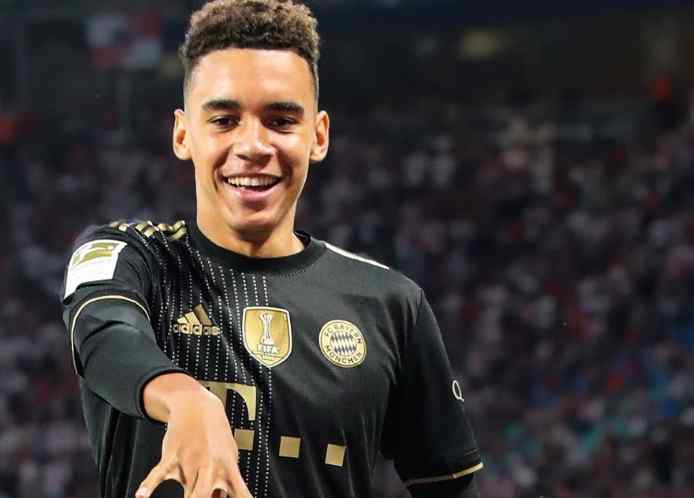 Jamal Musiala is a hot 20-year-old German attacking midfielder and winger at Bayern Munich. He is currently without a girlfriend, he is single.
And for his team, Jamal Musiala has been displaying his balling skills, and ability to find the back of the net. However, his heart remains open to the possibility of a love story that will rival his achievements on the field.
I know you can see yourself as one to share laughter, joy, and unforgettable moments with this football prodigy. You would love to be the recipient of his dazzling skills, the one who celebrates his goals with excitement, and the one who becomes the source of inspiration behind his best performances.
9. Levi Colwill ( Chelsea )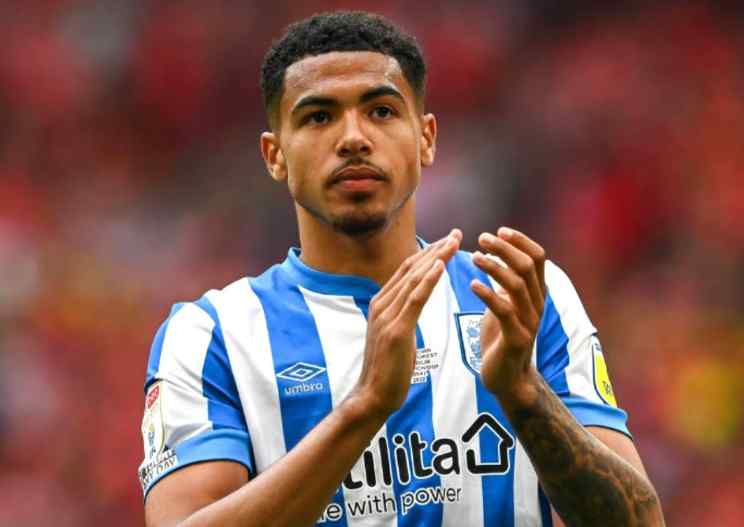 If you love tall guys, then Levi can be a great option for you as he commands an impressive height of 6 feet 2 inches (1.87 meters).
He is a 20 years old classy defender, and he's got the strength, skill, and charisma that make him a force to be reckoned with both on and off the field.
READ: 10 Greatest Asian Players Of All Time
He is young, hot, and single, and he is focusing on making a name for himself in football just like his esteemed predecessor, John Terry.
Levi Colwill has been compared to the legendary John Terry due to his shirt number, his status as an academy graduate of Chelsea, and his commanding presence on the field.
As a center-back, he's not just protecting the goal; he's protecting his heart, waiting for that special someone who can break through his defenses and win him over.
10. Ansu Fati ( Barcelona )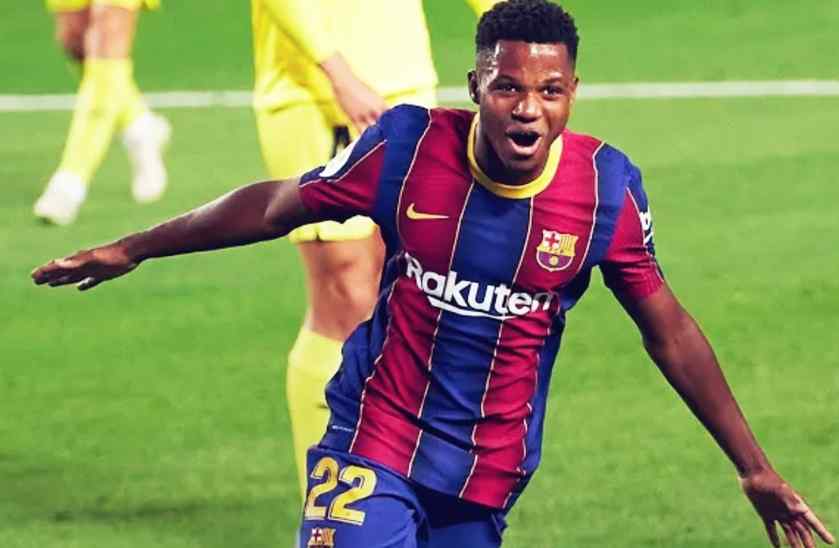 Ansu Fati's stature is the least of what makes him stand out. He is widely considered one of the most talented and promising young players in the world. This versatile forward can wreak havoc in any attacking position.
Whether he's leading the line as a striker, mesmerizing defenders as a left winger, or showing his skills on the right flank, Ansu Fati's natural talent knows no bounds.
With the ability to use either foot, despite being naturally right-footed, he can also slot seamlessly into the role of a false 9, a second striker, or even an attacking midfielder.
Fati brings a physical approach to the game that complements his technical prowess. But it's not just his brilliance that shines through; Fati possesses an eye for goal, exceptional aerial ability, and the vision to control play from midfield.
But, here's the good news, ladies: Ansu Fati is currently single, with no past relationships to distract him from his footballing ambitions.
Ansu Fati might be waiting for that special someone who can match his speed, intelligence, and irresistible charm. He is presently on loan to Brighton and Hove Albion in the Premier League and will be looking to hit the ground running.
Conclusion
So, you have the top 10 hottest and single football players in the world right now. I have taken the time to introduce you to the bachelor in football, and now the game is on.
Which of them are you already crushing on? Is it a short hot guy or a tall hot guy? Let's discuss this in the comment section.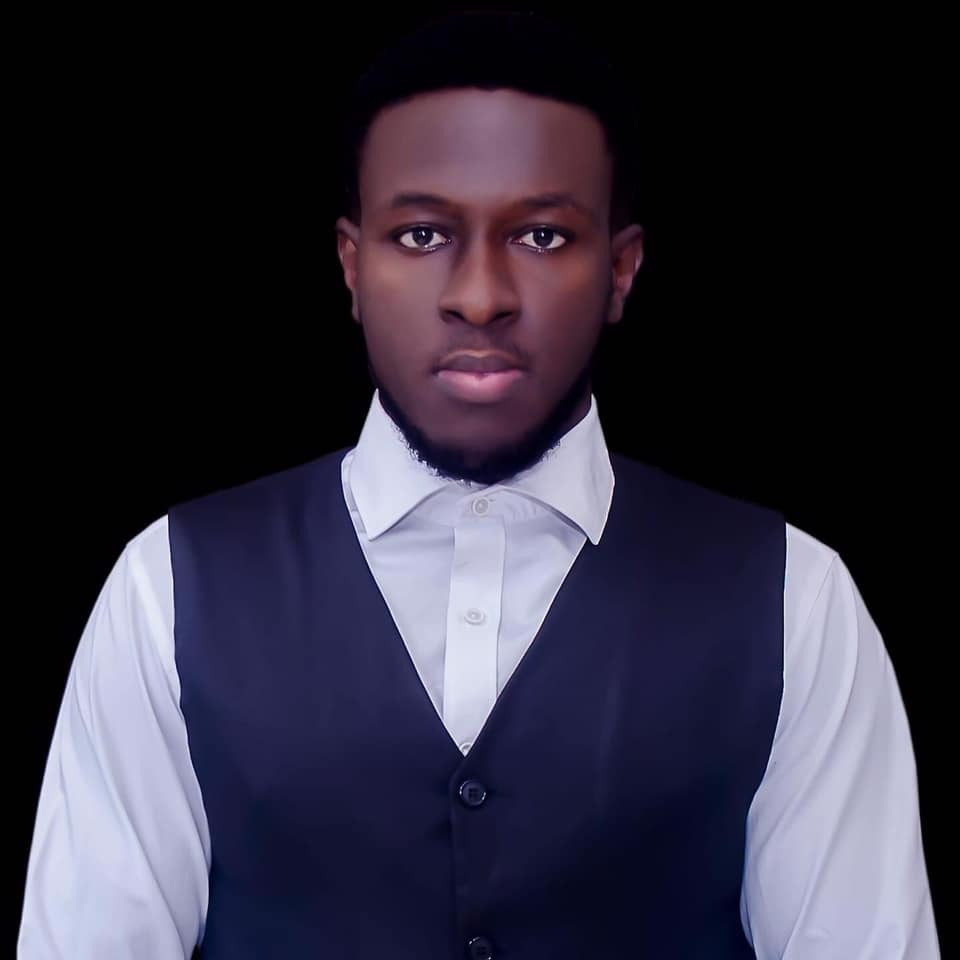 Kenneth is a an avid soccer follower, fan and writer. He is a consistent follower of the sport and is a fan of Chelsea FC.