Let us talk about those players that went from Arsenal to Man City. The 2022/2023 Premier League campaign was a tough one between Arsenal and Manchester City. And again, City was crowned the Premier League Champion.
But talking about the transfer history of these teams, we wouldn't dodge players that have played for both teams.
However, In this post, I will be sharing with you some players that secured a move to Manchester City from Arsenal football club.
Meet the players that went from Arsenal to Man City.
Niall Quinn
Paul Dickov
David Seaman
Kolo Toure
Emmanuel Adebayor
Samir Nasri
Bacary Sagna
Gaël Clichy
Let's get to the details.
READ: Top 10 Hottest Single Football Players In The World
1. Niall Quinn
Having joined Arsenal in 1983, Quinn quickly caught the attention of fans and pundits with his height, aerial prowess, and goal-scoring ability.
Despite facing stiff competition in a talented Arsenal squad, he managed to make 67 appearances for the Gunners, netting 14 goals.
In 1990, Quinn made the move to Manchester City which was then in the second tier of English football and needed a player who could lead the line and deliver goals consistently.
With 204 appearances and an impressive 66 goals, he became the focal point of the team's attack. His height and ability to win aerial duels made him a nightmare for defenders. Quinn's partnership with teammate Paul Walsh was particularly fruitful, and together they formed a formidable strike duo that terrorized opposition defenses.
One of the defining moments of Quinn's Manchester City career came in the 1993-1994 season when he played a crucial role in the club's promotion to the Premier League.
His 20 goals in that campaign were instrumental in securing the team's return to the top flight.
2. Paul Dickov
Dickov had limited playing time at Arsenal after joining in 1990, but he made the most of his opportunities.
In his 22 appearances for Arsenal, he found the net four times, however, loan spells at Luton Town and Brighton & Hove Albion provided him with experience and playing time to further develop his skills.
It was in 1996 that Dickov's career took a significant turn when he made the move to Manchester City. This transfer proved to be a turning point, not only for his personal growth but also for the impact he would have on Manchester City's journey.
READ: Top 10 Loudest Football Stadiums In The World
Dickov established himself as a fan favorite in the Blues jersey. He recorded 158 appearances and 35 goals for Manchester City as he often led by example in matches with his tackling and pressing.
During the 1998-1999 season, he scored a dramatic equalizing goal in the dying moments of the Second Division playoff final against Gillingham.
This goal secured a 2-2 draw and eventually led to Manchester City's promotion to the First Division via a penalty shootout. This iconic moment cemented Dickov's place in the club's history.
3. David Seaman
David Seaman, a legendary goalie in English football is one of the players that made a transfer from Arsenal to Manchester City.
From his impressive tenure at Arsenal to his brief but great stint at Manchester City, Seaman's career as Goalkeeper was amazing.
During his 13-year spell at Arsenal from 1990 to 2003, Seaman established himself as one of the greatest goalkeepers of his generation.
With 405 appearances for the Gunners, his commanding presence, and exceptional shot-stopping abilities is uncommon in modern football.
Seaman's dedication to Arsenal helped the club win lots of trophies, including three Premier League titles and four FA Cup triumphs. In 2003, at the age of 39, Seaman embarked on a new chapter in his career by joining Manchester City.
Despite his age, his experience in the game was evident throughout his 19 appearances for the club during the 2003-2004 season.
Seaman's arrival brought stability and leadership to Manchester City's goalpost, guiding the younger talents within the squad. Despite his deep-rooted association with Arsenal, he embraced the challenge of representing a different club.
While Seaman's time at Manchester City was short, his legacy as a legendary goalkeeper remains intact.
4. Kolo Toure
Kolo Toure who was a defensive powerhouse for the Gunners side sealed a move from Arsenal to Manchester City in 2009. He was one of the best defenders in the team then.
Joining Arsenal in 2002, Toure quickly established himself as a force in the heart of the Gunners' defense. Recording 225 appearances and nine goals, he became an important player in Arsenal's success during those years.
I love him for his speed, strength, and tactical intellect, and his ability to read the game was a fantastic one for an African defender.
READ: Arsenal FC 2023 Player Wages And Salaries
In 2003-2004, Toure was a genius in Arsenal's historic unbeaten Premier League campaign making his name in the "The Invincibles."
If you have been an Arsenal fan way back, you wouldn't want to ignore his defensive excellence and his ability to marshall the backline because that contributed significantly to Arsenal's triumph that season.
However, in 2009, Toure signed for Manchester City. The move was met with mixed emotions from fans who had admired his contributions to Arsenal. Nonetheless, Toure's arrival at Manchester City added much-needed experience to their defense.
His leadership qualities and ability to organize the backline were instrumental in shaping Manchester City's defensive Premier League force. He occasionally displayed his adaptability by playing as a defensive midfielder.
His composure on the ball and ability to initiate attacks from deep positions were valuable to his new club tactics.
5. Emmanuel Adebayor
Emmanuel Adebayor's transfer from Arsenal to Manchester City was marked by controversy and a mixed bag of reactions.
Adebayor established himself as a prolific striker during his spell at Arsenal football club, finding the back of the net 46 times in 104 appearances. His height, strength, and clinical finishing ability made him great in Arsenal's attacking line.
However, his move to Manchester City in 2009 stirred controversy and divided opinions among fans. Adebayor's move to a direct rival club left many Arsenal supporters feeling betrayed and angered.
And whenever the two teams meet, Adebayor becomes a focal point of heated exchanges and intense emotions on the pitch. Despite the controversy surrounding his transfer, Adebayor's time at Manchester City had its share of impactful moments.
In 34 appearances for the club, he managed to find the net 15 times, reminding his former team of his goal-scoring skill once again. However, Adebayor's tenure at Manchester City was not without incidents.
His on-field behavior sometimes drew criticism, most notably his controversial celebration against Arsenal, which added further fuel to an already rivalry.
READ: Manchester City 2023 Players Wages And Salaries
6. Samir Nasri
Samir Nasri's move to Manchester City from Arsenal was a turning point in his career. I was so glad about the move because I wanted to see him prove his qualities elsewhere.
No lie, Nasri's time at Arsenal from 2008 to 2011 shows his creative playmaking abilities, while his move to Manchester City from 2011 to 2017 allowed him to flow extremely well with the kind of talents he met in the likes of Silva.
He proved his technical skills, vision, and an eye for goals, In 86 appearances for the Gunners, he netted 18 times. In 2011, Nasri made the transfer to Manchester City, becoming an integral part of the club's project.
His arrival added a new dimension to Manchester City's midfield, as he seamlessly integrated into the team's attacking setup.
Nasri played an influential role in Manchester City's Premier League title triumphs in 2012 and 2014, contributing with crucial goals and assists in the campaigns. Injuries and off-field controversies hindered his progress, leading to spells on the sidelines.
However, Nasri's time at Manchester City's impact on the club's success cannot be understated.
7. Bacary Sagna
Sagna Arrived at Arsenal in 2007 recording 213 appearances and four goals to his name, he became an integral part of Arsenal's defensive unit. Sagna's defensive discipline, positional skills, and strong tackling abilities can thwart opposition attacks.
His tireless work rate was a plus for him, and he can also contribute in the attacking phase.
His overlapping runs, crosses, and ability to create scoring opportunities added an extra dimension to Arsenal's attacking play which was seen lots of times.
On June 13, 2014, it was announced that Bacary Sagna had reached an agreement with Manchester City to join the reigning Premier League champions. This came after his contract expired with Arsenal, which was set to conclude on June 30 of the same year.
Sagna's transfer made him the first signing for Manchester City during the summer transfer window. The French right-back committed to a three-year contract with the club and was given the number 3 shirt, signifying his new role within the team.
Following the conclusion of his contract in June 2017, Sagna bid farewell to Manchester City, concluding his chapter with the club. Despite facing stiff competition for the right-back position, Sagna showed his versatility by adapting to the demands of his new club.
Sagna made 54 appearances at Manchester City with no goal, but his versatility in different tactical systems tells of his tactical approach to the game.
While his primary focus remained on his defensive duties, Sagna's overlapping runs and deliveries from wide areas were a threat to opposing teams.
READ: Europe Goalkeeper Rankings
Gaël Clichy
In 2011, Clichy made the switch to Manchester City, joining the project under the management of Roberto Mancini. This transfer was a good move for the city, as they aimed to bolster their defensive line.
Then he spent six-year at Manchester City with 138 appearances scoring two goals, while displaying his defensive skill. In addition to his defensive contributions, Clichy played a crucial role in Manchester City's attacking play.
Like Sagna, his overlapping runs and crosses into the box are a plus to the team's attacking options.
Conclusion
Arsenal and Manchester City's transfer history has seen talented players play for both teams especially players that went from Arsenal to Manchester City.
Players like Niall Quinn, Paul Dickov, David Seaman, Kolo Toure, Emmanuel Adebayor, Samir Nasri, Bacary Sagna, and Gaël Clichy moved to City and they showed their qualities for the teams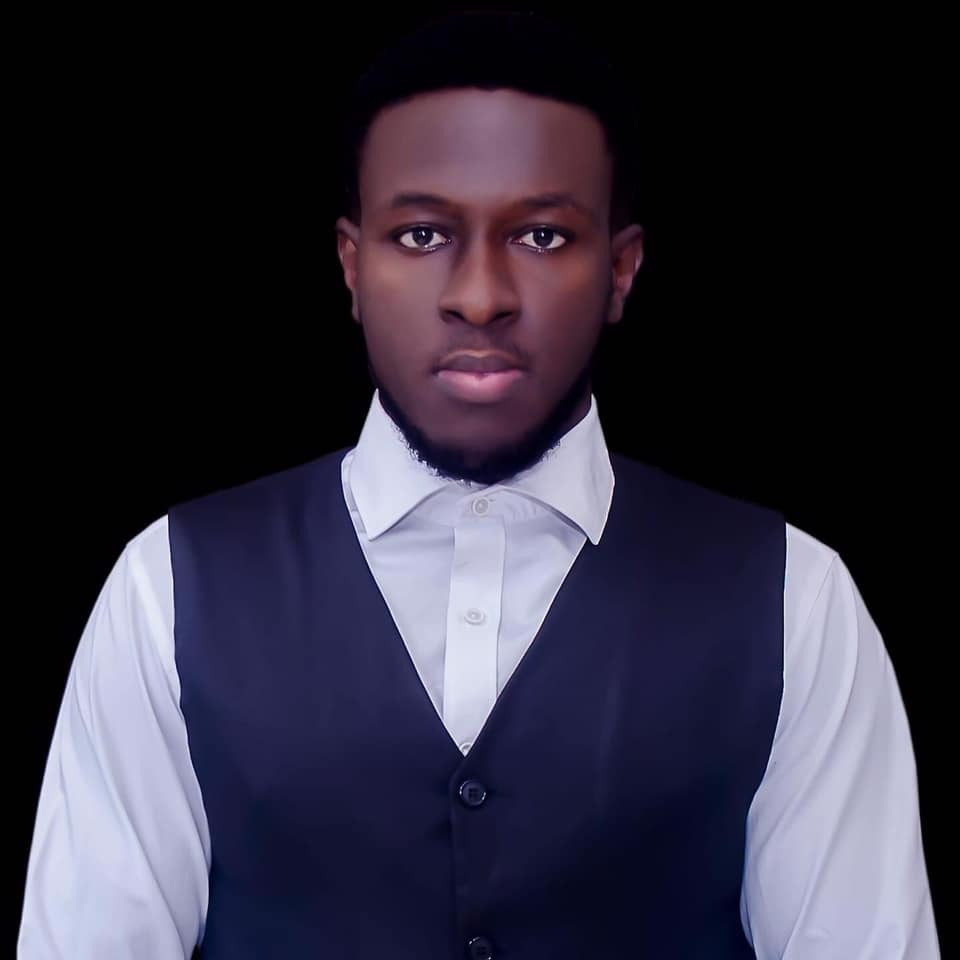 Kenneth is a an avid soccer follower, fan and writer. He is a consistent follower of the sport and is a fan of Chelsea FC.