Football in Asia may not be the best, but they have produced some of the finest footballers who are exploring their talents in their prospective teams in Europe. In this post; You will learn about some of the greatest Asian footballers who have ever played the game.
While I rank them, I consider the feat they recorded in the game including individual honor. With that being said; Here are the top 10 Asian football players of all time;
Kim Joo-sung
Son Heung-min
Park Ji-sung
Ali Daei
Hidetoshi Nakata
Cha Bum-Kun
Mehdi Mahdavikia
Keisuke Honda
Paulino Alcantara
Shunsuke Nakamura
Let's get to know them.
READ: 10 Best Captains In Soccer History
1. Kim Joo-sung
Kim Joo-sung, a former South Korean football player was born on January 17, 1966, and he rose to be one of the finest Asian players of the 20th century. He came in second position in the IFFHS Asia Player of the Century voting.
Due to his speed and long curly hair, he was nicknamed "Wild Horse" or "Samson." In his day, Kim is one of the best wingers in football though he could also play as a sweeper or an attacking midfielder.
Kim rose to prominence as Asia's and South Korea's best football player after that showcasing his exceptional talents in a major tournament.
He played a crucial role in advancing South Korea to the final of the 1988 AFC Asian Cup with some outstanding performances.
Despite South Korea losing to Saudi Arabia in the tournament's championship match following a penalty shootout, he was named the Most Valuable Player of the tournament.
In addition, he received the Most Outstanding Player award for Asia's 1990 FIFA World Cup qualification, which South Korea won without a defeat. In the years 1989 to 1991, Kim won three votes in a row for Asian Footballer of the Year.
At the time, European clubs were intrigued by Kim's dominance in Asia. However, he performed poorly at the 1990 FIFA World Cup, falling short of their hopes.
2.  Son Heung-min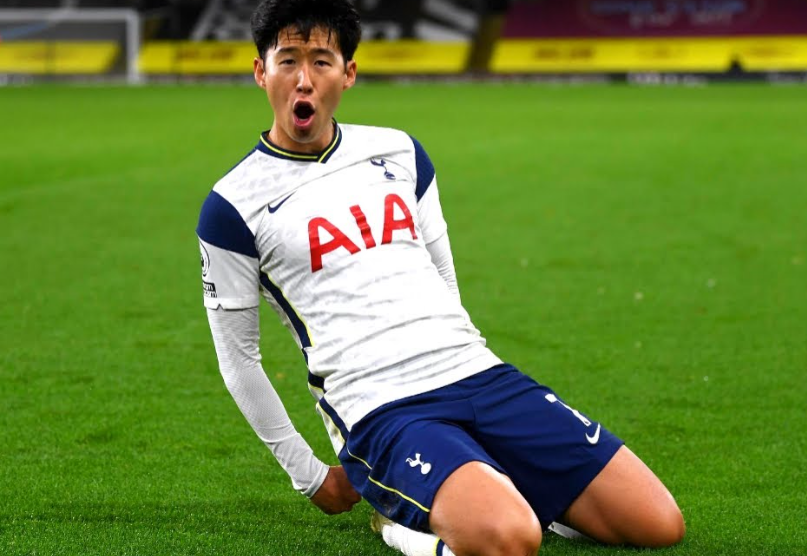 Son Heung-min is a South Korean professional football player who plays as a forward for the Premier League team Tottenham Hotspur and serves as assistant team captain.
He is widely known for his pace, cool finishing, and ability to link play, and he is regarded as one of the greatest Asian footballers of all time as well as one of the best forwards in the world.
READ: What Is The Highest-Scoring Game In Football History?
He joined Bayer Leverkusen in 2013 for a club-record €10 million, then two years later, he signed with Tottenham for £22 million, making him the most expensive Asian player in history.
Son broke Cha Bum-record Kun's for the most goals scored by a Korean player in European competition while playing for Tottenham and rose to the highest Asian goalscorer in both Premier League and Champions League history.
After his fellow countryman Park Ji-sung in 2019, he became the second Asian to ever start in a UEFA Champions League final.
With 23 goals during the 2021–22 season, he and Mohamed Salah shared the Premier League Golden Boot trophy, making him the first Asian player to do so.
3.  Park Ji-sung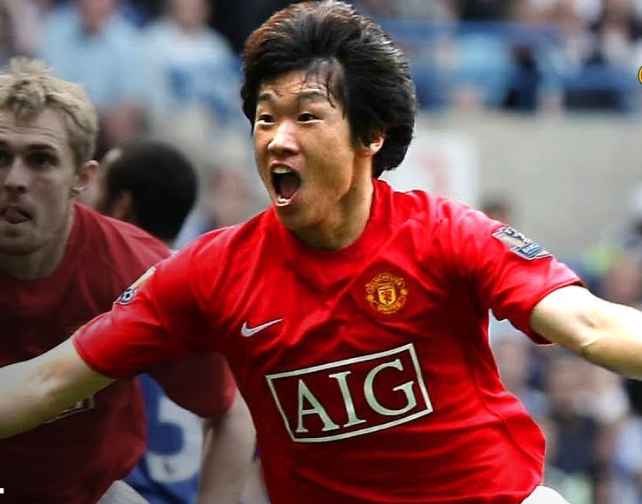 Park Ji-sung is a former South Korean midfielder who is notably known at Manchester United. With 19 trophies to his name, Park is the most successful Asian player in football history.
He is the only football player from Asia to have won the UEFA Champions League, to have participated in a UEFA Champions League final, and to have taken home the FIFA Club World Cup.
Park was praised for his exceptional level of fitness, discipline, work ethic, and off-the-ball movement which led to his use in a variety of midfield positions, including holding, box-to-box, or on either wing, where he functioned as a defensive winger and relentlessly pressed the opposition players.
He is one of the most disciplined in the Manchester United squad under Fergie, and he could play anywhere in the middle of the field. His extraordinary stamina earned him the nickname "Three-Lung" Park.
4. Ali Daei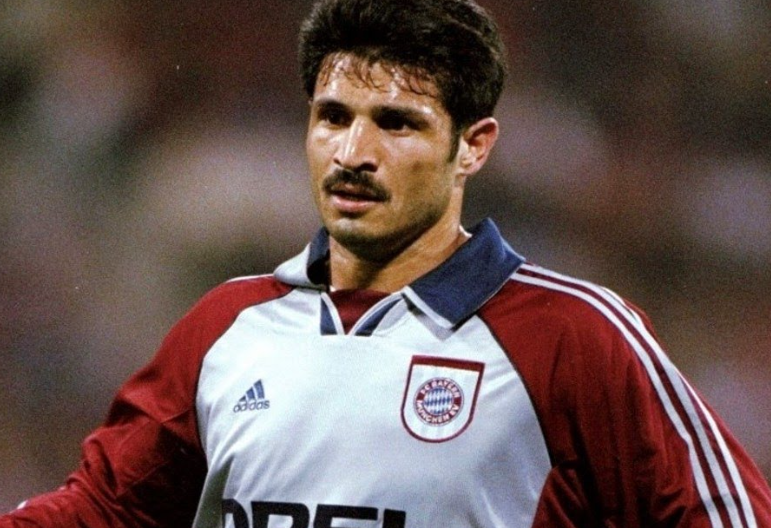 Ali Daei is a former Iranian football manager and former player. He was a striker who captained Iran from 2000 to 2006 and played for Arminia Bielefeld, Bayern Munich, and Hertha Berlin in the German Bundesliga.
And football fans considered him one of the greatest Asian football players of all time. Daei was a big forward who scored a lot of goals and was renowned for his skill in the air and heading skills.
With 109 goals, he held the record for the most goals scored in a single international competition until Cristiano Ronaldo surpassed it in 2021.
READ: 10 Best MLS Fan Bases
In 2001, Daei was named a UNICEF Goodwill Ambassador during his playing career. From 2007 to 2013, Daei was a member of the FIFA Football Committee when he retired. And in 2014, he was included in the Asian Football Hall of Fame 2014.
5. Hidetoshi Nakata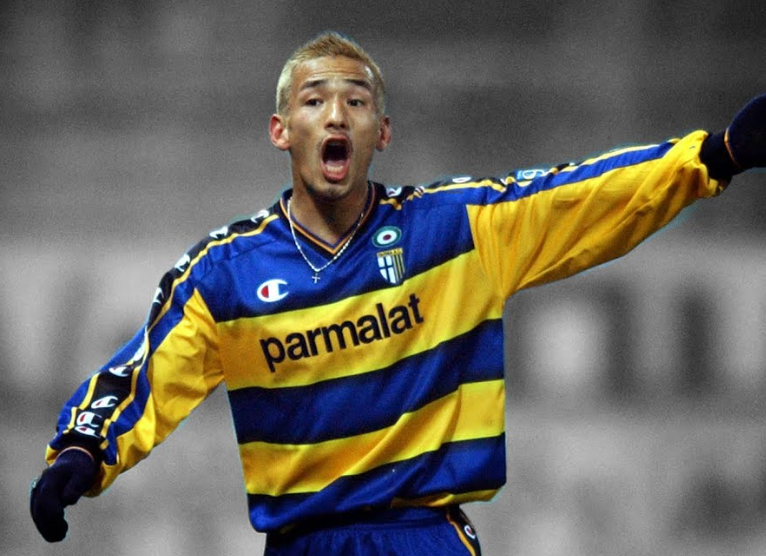 Nakata is a former Japanese midfielder, and he is highly regarded as one of the greatest Asian football players of all time. He was a central midfielder who is known for his technical ability, vision for goal, silky pass, and ability to score goals.
Nakata kicked off his professional career in 1995, and in 1997 and 1998, he won the Asian Football Confederation Player of the Year award, and also won the Scudetto with Roma in 2001,
He also participated in two Olympic Games and represented Japan in three World Cup competitions in 1998, 2002, and 2006.
For enhancing Italy's reputation abroad, he was awarded the Knight of the Order of the Star of Italian Solidarity in 2005, one of the nation's highest awards.
Aside from his football career, he also has a history in the fashion industry with run-away events and designer showcases.
6. Cha Bum-Kun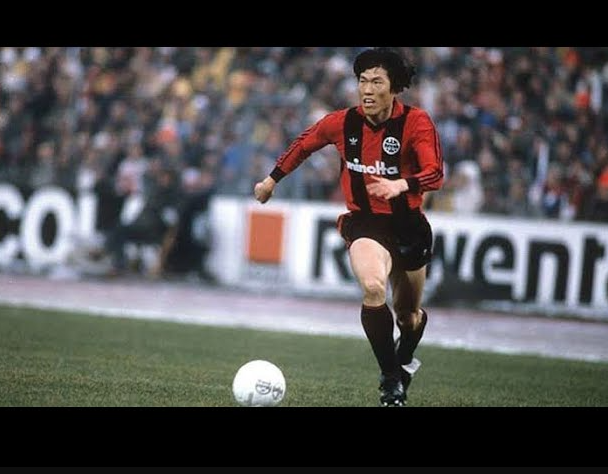 Cha Bum-Kun, often known as Tscha Bum or "Cha Boom" is a former South Korean football manager and a player who is notably known for his tremendous ball-striking ability in Germany.
He was a pacy player with muscular thighs, and he ran at the speed of light plus the ability to hit the ball harder, but I don't know if he can hit a rock.
He is regarded as one of the greatest Asian football players of all time, according to many football fans. At 24 years and 35 days old, he is the youngest player in history to earn 100 international caps.
He also holds the record for the most goals scored by the South Korean national team, with 58. However, he departed for West Germany and also played for Eintracht Frankfurt and Bayer Leverkusen after dominating Asian games, including the 1978 Asian Games.
In addition, he won the UEFA Cup with both of his Bundesliga teams, scoring 121 goals overall.
7. Mehdi Mahdavikia
Mahdavikia, who currently holds the fourth-most career caps, is a former Iranian player and a coach.
During his playing career where he captained the team from 2006 to 2009, he spent 12 consecutive seasons in the Bundesliga while playing for German clubs VfL Bochum, Hamburger SV, and Eintracht Frankfurt in addition to Iranian clubs Bank Melli, Persepolis, Steel Azin, and Damash Gilan.
Mehdi won the 1997 Asian Young Footballer of the Year and the 2003 Asian Footballer of the Year awards. His dribbling and crossing ability is one of the finest you can ever see in the game.
However, Mahdavikia, who had won the 1997 Asian Young Footballer of the Year award, was regarded as Iran's finest player at the 1998 FIFA World Cup and was included on the list from which the tournament's winning team was selected.
READ: 16 Tallest Soccer Players In The World
In 2003, He won the Asian Player of the Year award, and also recorded the highest number of assists at the 2004 Asian Cup, and his football skills helped Iran play good football.
8. Keisuke Honda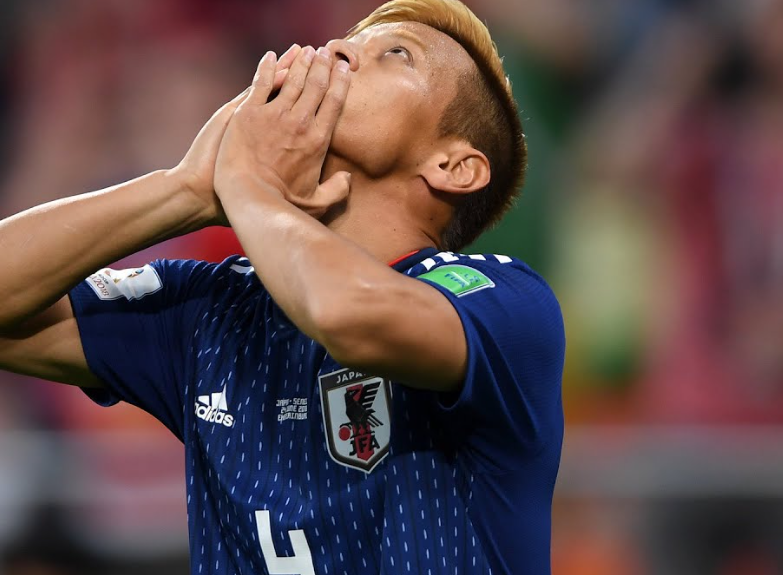 Honda was an exceptionally talented footballer who I admire so much. I love every one of his touches, and if you will agree with me, he is one of the few set-piece specialists you can find in the game.
Honda was a versatile player who typically played as an attacking midfielder but who could also be used as a winger, a false nine, or a deep-lying playmaker, and during the 2014–15 season, Honda frequently appeared for Milan as a right winger.
Generally, Asian players are used to running at the speed of light, and only a few players are dynamic and could use the best of their pace.
Honda is one of the few, he is dynamic and versatile and he was also known for his silky free-kicks, striking ability, dribbling skills, and set-piece.
In addition, he was one of the players that participated in 2010, 2014, and 2028 world cups with over 85 appearances. He was also a member of the team that won the 2011 Asian Cup, and he won player of the Tournament honors.
9. Paulino Alcántara
Alcántara is recognized for his feats with FC Barcelona which earn him a spot in the list of the greatest Asian players of all time.
In Barcelona where he spent most of his playing career, he set a club record by scoring 395 goals in 399 games, which was surpassed in 2014 by Argentine footballer Lionel Messi.
He is regarded as one of Barcelona's "legends, but until the 2010s, Alcántara received little attention in the Philippines, where football has just experienced a spike in popularity.
READ: 10 Premier League Players With The Most Titles
However, the Philippines Football League's domestic cup competition, the Copa Paulino Alcantara, was named in his honor in 2018. And in 2021, he was also inducted into the Philippine Sports Hall of Fame.
10. Shinsuke Nakamura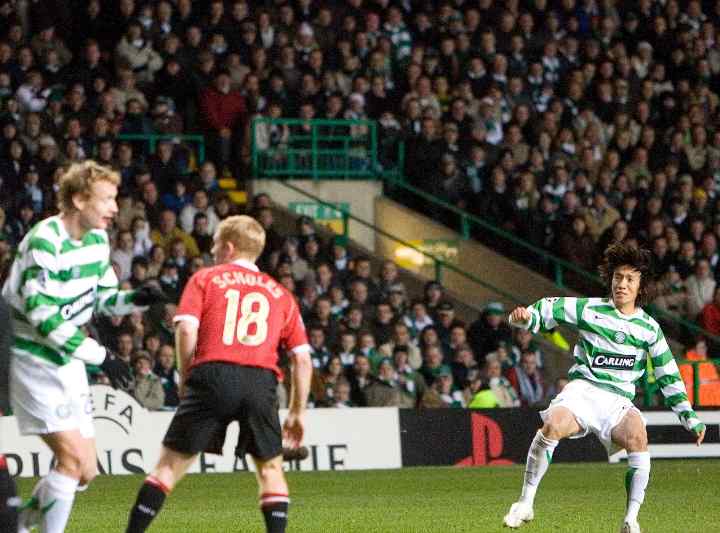 Here's another one of the greatest Asian footballers of all time, Nakamura. In 1997, Nakamura signed a contract with Yokohama Marinos of the J1 League to begin his professional career.
Throughout two stints totaling just over twelve seasons, he made 338 league appearances. Also, Nakamura played in Europe for Espanyol, Celtic, and Reggina in between stints at Marinos.
While in Celtic, he established himself as one of the best Asian players to ever play in Europe, and he was also nominated for the 2007 Ballon d'Or, won the Scottish Player of the Year SFWA Footballer of the Year, and scored the first goal in the UEFA Champions League as a player from Japan.
Honda team's successes at Celtic include winning the Scottish League Cup in 2006 and 2009, as well as the Scottish Premier League in 2006, 2007, and 2008.
In addition, Nakamura has 98 caps and 24 goals for the Japan national football team, including appearances in the FIFA World Cup finals in 2006 and 2010 and winning the AFC Asian Cup in 2000 and 2004; he was named Most Valuable Player of the 2004 competition.
He also appeared in the 1997 FIFA World Youth Championship as a member of the Japan under-20 team and the 2000 Summer Olympics as a member of the Japan under-23 team.
He is indeed one of the best players to ever be produced from the Asian nations, and he is currently the head coach of Yokohama Fc.
Conclusion
There you have them; the Top 10 Asian players of all time. Maybe this list doesn't include any of the players you feel should have made the list, I would love to know them and why you consider him one of the greatest Asian players of all time in the comment section.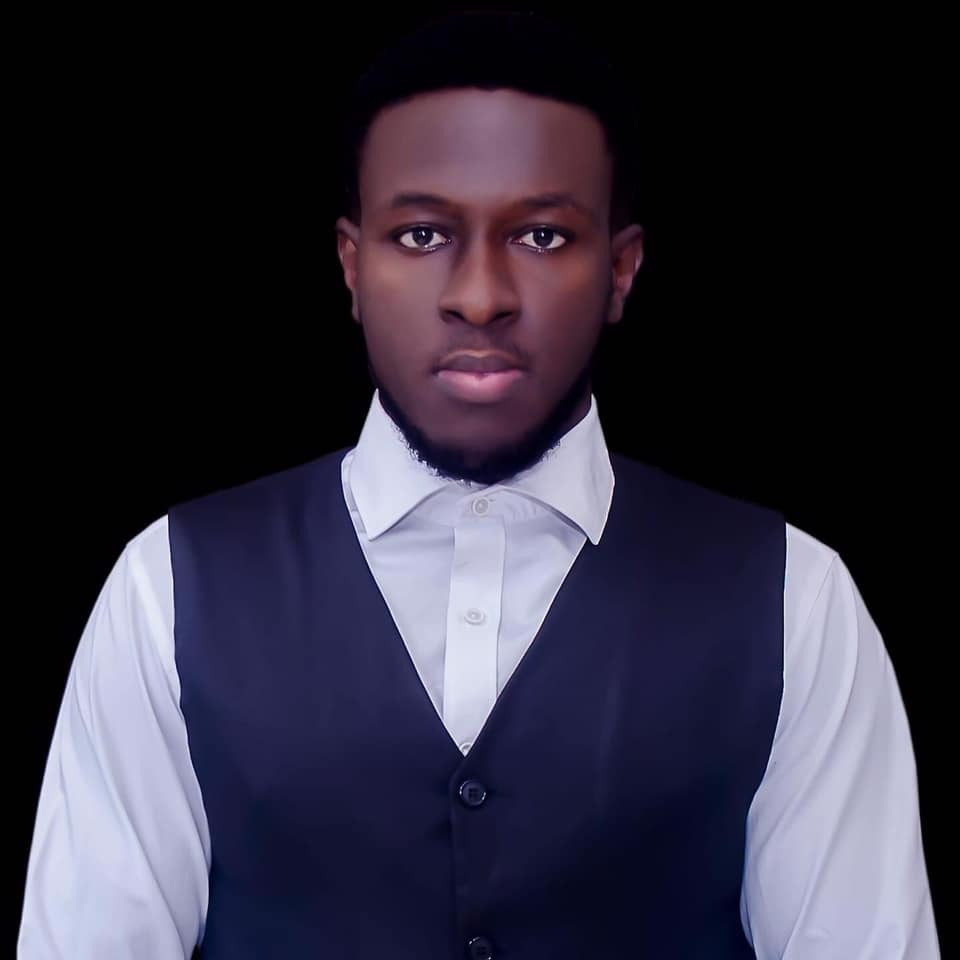 Kenneth is a an avid soccer follower, fan and writer. He is a consistent follower of the sport and is a fan of Chelsea FC.