In this post, I will list and discuss with you the top 10 players with the most trophies in football history. I'm not going to be ranking these players based on their abilities, but on how many trophies they have in their cabinets.
However, you need to know, winning a trophy does not solely depend on a player but a team. Check, here are the top 10 players with the most trophies in football history:
Dani Alves
Lionel Messi
Andreas Iniesta
Maxwell
Gerard Pique
Ryan Giggs
Kenny Dalglish
Vitor Baia
Cristiano Ronaldo
Xavi
And at the end of this post, you will know how many trophies each player has won. So, let's get to it.
READ: Is Luke Shaw Muslim? Answered!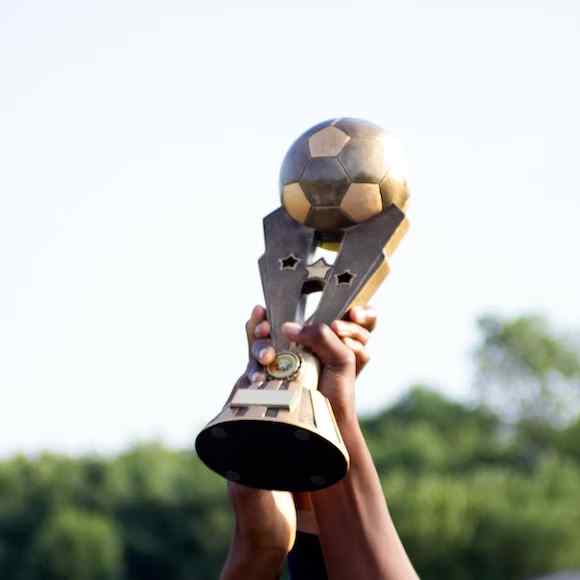 1. Dani Alves
Former Brazilian professional footballer Daniel Alves da Silva, also known as Dani Alves, most recently played right back for Liga MX club UNAM and the Brazil national team.
With 43 senior titles, Alves is the most decorated player in the history of professional football and is regarded as one of the finest full-backs of all time.
2. Lionel Messi
Leo Messi, sometimes referred to as Lionel Andrés Mess, is an Argentine professional football player who captains the Argentina national team while also playing forward for Ligue 1 club Paris Saint-Germain.
Messi, who is considered one of the all-time best players, has recorded seven Ballon d'Or victories, and six European Golden Shoes, and he was selected for the Ballon d'Or Dream Team in 2020.
He spent his entire professional career with Barcelona, departing from the team in 2021 after winning a club-record 34 trophies there, including 10 La Liga championships, seven Copa del Rey championships, and four UEFA Champions Leagues.
He won the 2021 Copa América and the 2022 FIFA World Cup for his nation. Messi is a talented playmaker and prolific scorer. He holds the La Liga records for most goals (474), hat-tricks (36), and assists (192), as well as the Copa América (17) and UEFA Champions League (8).
He also has (102) the most international goals of any player from South America. Messi has the most goals by a player for a single club (672) and has over 800 senior career goals for the club and country.
However, Lionel Messi has recorded 41 total trophies in his career.
3.  Andrés Iniesta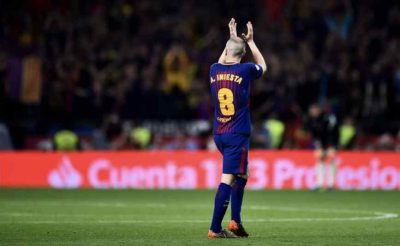 Andrés Iniesta Luján currently plays for Vissel Kobe in the J League. He is one of the few midfielders who truly understood the football language.
Iniesta, who is regarded as one of the best midfielders of all time, has spent most of his career at Barcelona, where he captained the team for three years.
After leaving his homeland at a young age, Iniesta entered La Masia, the youth academy in Barcelona, and made an impression right away. In 2002, he made his first-team debut at the age of 18.
During the 2004–05 season, he started participating frequently, and he stayed with the team till 2018. Iniesta is the most decorated Spanish footballer of all time with 36 trophies, including nine La Liga championships and four UEFA Champions League crowns.
He was a crucial member of the Barcelona teams who captured the two historic trebles in 2009 and 2015. Iniesta left Barcelona after 22 years and signed with Vissel Kobe in Japan the following year.
4. Maxwell
Maximillian Scherr Former Brazilian professional footballer Cabelino Andrade, also known as Maxwell, was a left-back. He now works at Paris Saint-Germain as an assistant sporting director.
Maxwell progressed through the Cruzeiro levels before playing for Ajax, Internazionale, Barcelona, and Paris Saint-Germain, where he won championships for each of these teams.
With 30 trophies to his name, he was the most accomplished active football player in Europe at the time of his retirement. He even participated in the 2014 FIFA World Cup after making his international debut in 2013 with Brazil.
READ: All Muslim Players In The Premier League In 2023
5. Gerard Pique
Former Spanish professional footballer Gerard Piqué Bernabeu was a center-back. Pique has won a total of 36 trophies and he is regarded as one of the finest defenders because of his tackling, resilience, and career-long successes.
Piqué began his career at La Masia as a gifted student-athlete before joining Manchester United in 2004. In 2008, he returned to Barcelona under Pep Guardiola where he helped the team win trebles in 2008–09 and 2014–15.
Pique is one of the four players to have ever won the UEFA Champions League two years in a row with different clubs. Piqué also made 102 appearances for Spain since debuting on February 11, 2009.
He was even a member of the Spanish squads that won the UEFA Euro 2012 and the 2010 FIFA World Cup. After the 2018 FIFA World Cup, he then retires from the national team.
6. Ryan Giggs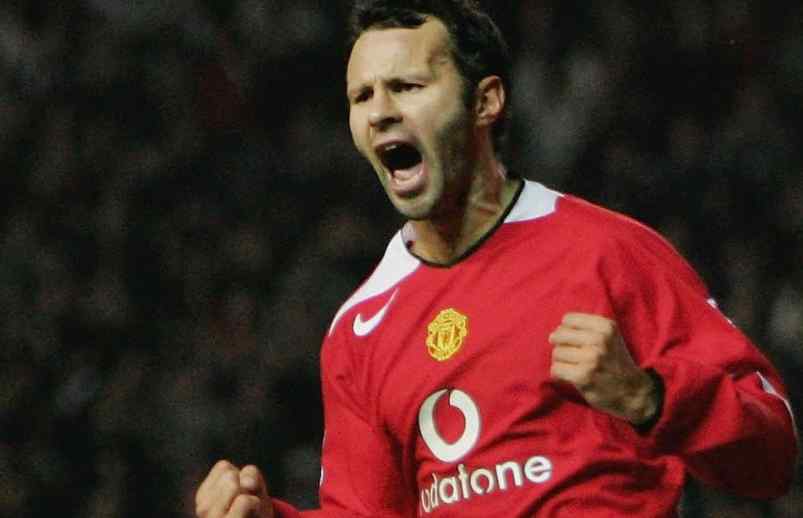 Former footballer and current Welsh football coach Ryan Joseph Giggs spent his entire professional playing career at Manchester United winning a total of 35 trophies and briefly held the position of interim manager for the team.
Danny Wilson, a rugby league footballer for Wales and a rugby union player, is the father of Giggs. Giggs was born in Cardiff but moved to Manchester when he was six because his father joined Swinton RLFC.
7. Kenny Dalglish
Dalglish started his professional career in 1971 at Celtic where he went on to win four Scottish League titles, four Scottish Cups, and one Scottish League Cup.
A British transfer record of £440,000 was paid in 1977 by Liverpool manager Bob Paisley to sign Dalglish for Liverpool.
He won six English league titles, the FA Cup, four League Cups, five FA Charity Shields, three European Cups, and one European Super Cup during his time at Liverpool, which was among the club's most prosperous times.
In 102 appearances and 30 goals for Scotland in international competition between 1971 and 1986, Dalglish became their most capped player and joint-leading scorer. He is the most decorated Scottish player with 26 titles to his name.
8. Vitor Baia
Vitor Baia is a retired Portugal goalie, and his career was closely tied to FC Porto, which he began playing for while still in his teens, helping the team win 26 titles and later staying with the club in an ambassadorial capacity.
He is one of the most decorated goalkeepers in history. Baia participated in the 2002 World Cup and two European Championships while representing Portugal, in addition to having played for Barcelona.
In all, Baia recorded a total of 32 trophies in his football career.
READ: Best American Soccer Players In Europe
9. Cristiano Ronaldo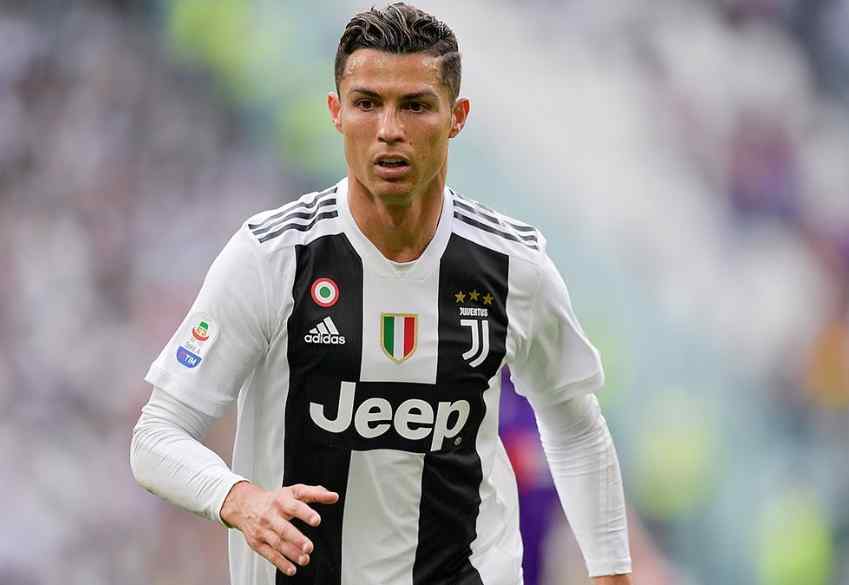 Al Nassr forward and the Portugal national team, Cristiano Ronaldo dos Santos Aveiro is arguably one of the greatest of all time.
One of the best players of all time, Ronaldo holds the most European player honors with four European Golden Shoes and five Ballon d'Or.
33 trophies total, including seven league championships, five UEFA Champions Leagues, the UEFA European Championship, and the UEFA Nations League, have been won by him throughout his career.
10. Xavi
Former player and current Barcelona manager Xavier Hernández Creus, also known as Xavi, is a Spanish professional football manager.
Xavi is often regarded as one of the best midfielders of all time due to his passing, vision, ball retention, and positioning abilities.
When Xavi was 11 years old, he began attending Barcelona's junior program, La Masia. A previous club record currently held by Lionel Messi, he participated in 767 official games overall and netted 85 goals.
Xavi is the first participant in 150 FIFA Club World Cup and European matches combined in the club's history. Xavi won four UEFA Champions League championships and eight La Liga championships with Barcelona.
In the 2009 FIFA World Player of the Year voting, he finished third, and he also finished third in the 2010 and 2011 FIFA Ballon d'Or voting. He finished second to Messi in 2011 for the UEFA Best Player in Europe Award.
He moved from Barcelona to Al Sadd in 2015, where he won four championships before his retirement in 2019. He is one of the players with over 1,000 recorded professional appearances.
However, In his playing career, he won 33 titles which places him behind former colleague Andrés Iniesta as the most decorated Spanish footballer in history.
With that said,
Dani Alves is surely the player with the most trophies, followed by Leo Messi.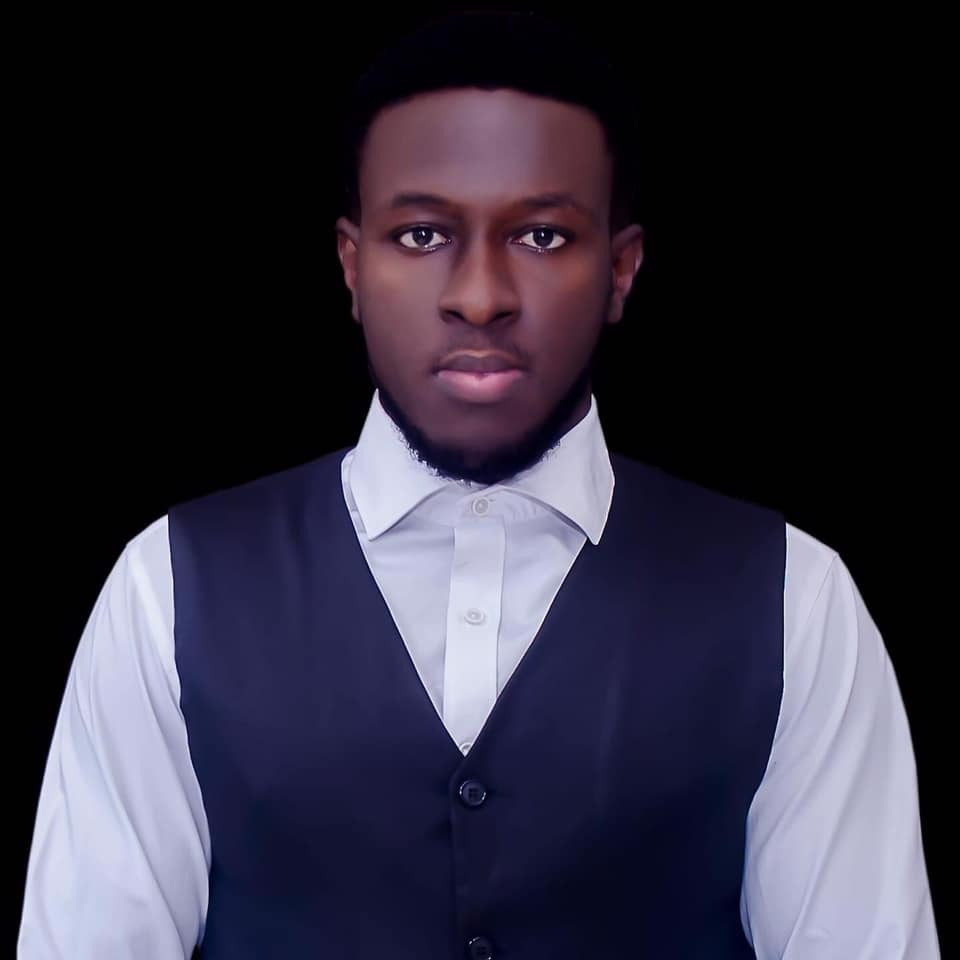 Kenneth is a an avid soccer follower, fan and writer. He is a consistent follower of the sport and is a fan of Chelsea FC.