From Pulisic to Reyna: Ranking the Top American Soccer Players in Europe (2023)
Yup, today, I will be sharing with you my top 10 best American soccer players in Europe. America has produced some of the finest players in Europe from Pulisic to Reyna, they've got lots of amazing kids with great potential.
Without saying too much, Here are my best American soccer players in Europe;
Brenden Aaronson

Timothy Chandler

Tyler Adams

Sergiño Dest

Matthew Hoppe

Weston McKennie

Chris Richards

Zack Steffen

Giovanni Reyna

Christian Pulisic
And in this post, you will learn about their current team's, positions, height, age, and the number of goals they have registered so far in their playing career. So let's meet them.
10. Brenden Aaronson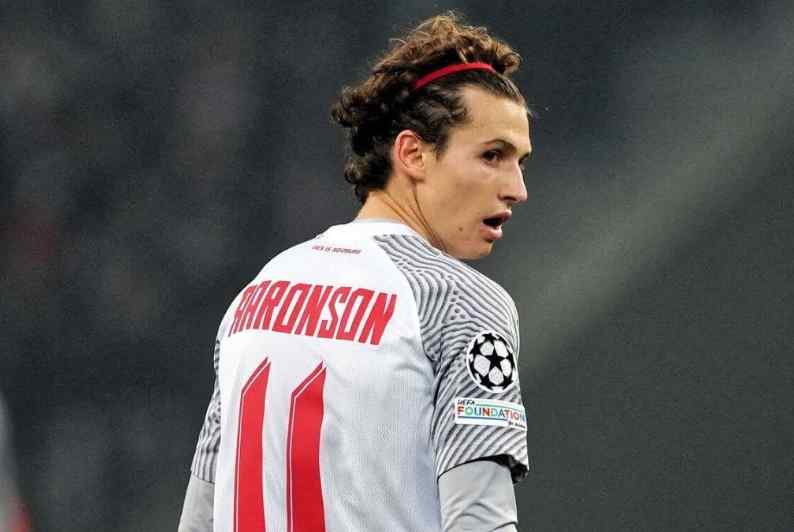 Current team – Leeds United

Position – offensive midfielder or winger

Height – 5 ft 10 in (1.77 m)

Age –  23 years old

Goals – 25
American professional soccer player Brenden Russell Aaronson represents the United States national team and plays as an offensive midfielder or winger for Premier League club Leeds United.
Aaronson, who cost $30.2 million (£24.7 million) to transfer from Red Bull Salzburg to Leeds in May 2022, is now the second-most expensive American soccer player in history.
Aaronson was given his first senior call-up to the US men's national soccer team in October 2019 for CONCACAF Nations League games against Cuba and Canada after displaying outstanding play throughout his rookie season.
READ: 10 Best American Female Soccer Players Of All Time
In neither contest, he received a hat. Aaronson received a second call-up to the senior team in time for the January 2020 camp. The 1-0 victory over Costa Rica gave Aaronson his complete debut. In December 2020, during a 6-0 victory against El Salvador, Aaronson scored his first goal for a senior national team.
Aaronson played in each of the three group games after being selected for the 26-man team for the 2022 FIFA World Cup.
9. Timothy Chandler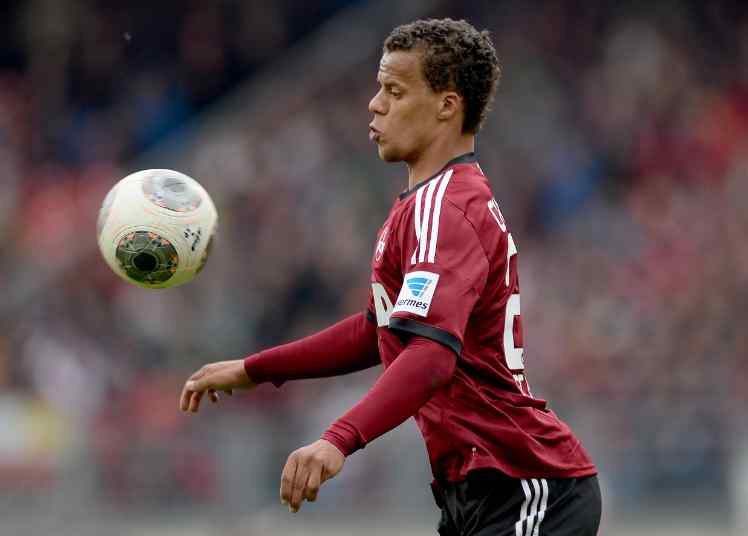 Current team – Eintracht Frankfurt

Position – Right-back

Height – 1.87 m (6 ft 2 in)

Age –  33 years old

Goals – 26
Timothy Chandler is a United State professional soccer player who currently plays for the Bundesliga team Eintracht Frankfurt, and He was born on March 29, 1990.
He was born in Frankfurt, West  Germany to a German mother and an African American father who was a member of the U.S. military.
Chandler was selected by Bob Bradley in March 2011 to be part of the 24-man United States team that will play international friendly against Paraguay and Argentina. On March 26, 2011, Chandler made his U.S. debut against Argentina, playing the whole second half of the 1-1 tie.
Timothy Chandler turned down Jürgen Klinsmann's invitation to join his training camp on May 16, 2012, in preparation for forthcoming friendlies and 2014 World Cup Qualifiers.
When Klinsmann brought back Chandler as one of the 30-man team in advance of the 2014 FIFA World Cup, it was 15 months until Chandler made his American debut. On May 22, 2014, he was then selected for the 23-man final team for the Brazil finals.
Chandler saw no game participation despite being included on the final team that traveled to Brazil. For the 2015 CONCACAF Gold Cup, Chandler received a second call-up and began the match against Honduras right back.
8. Tyler Adams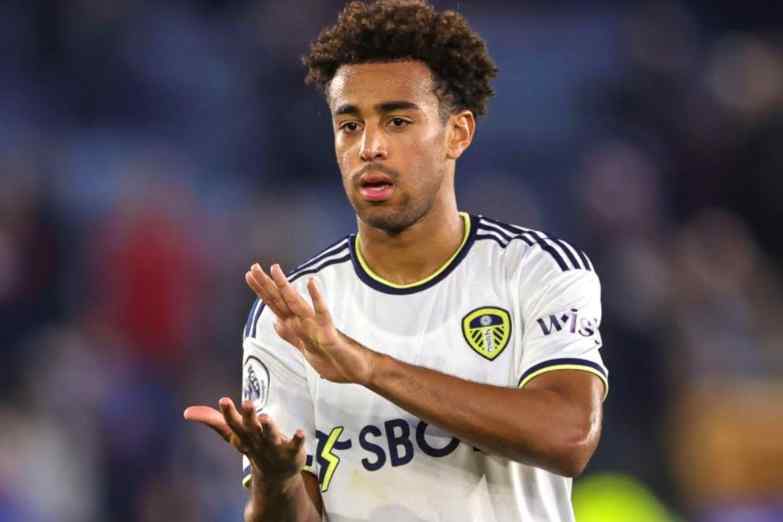 Current team – Leeds United

Position – Midfielder

Height – 5 ft 9 in (175 cm)

Age –  24 years old

Goals – 5
Tyler Shaan Adams, an American professional soccer player who now leads the United States national team and plays for Premier League club Leeds United, was born on February 14, 1999.
Melissa Russo gave birth to Adams in Dutchess County, New York. Through his father, he is of African American origin.
Soccer was coached at the high school and collegiate levels by his stepfather, Daryl Sullivan. Adams completed his high school education at Roy C. Ketcham in Wappingers Falls, New York.
Adams is mostly a midfielder, although he can also play on either the left or right side of the defense or midfield as a fullback or winger.
Adams, a product of the New York Red Bulls academy, began his professional career with the New York Red Bulls II at the age of sixteen before moving up to the New York Red Bulls main squad the following year. In January 2019, Adams joined RB Leipzig.
In July 2022, three and a half years later, Adams signed for Leeds United. Before making his senior squad debut in 2017, Adams competed at several youth levels for the United States. In 2022, he was named the United States' top soccer player.
READ: 10 Best American Soccer Players Of All Time
7. Sergiño Dest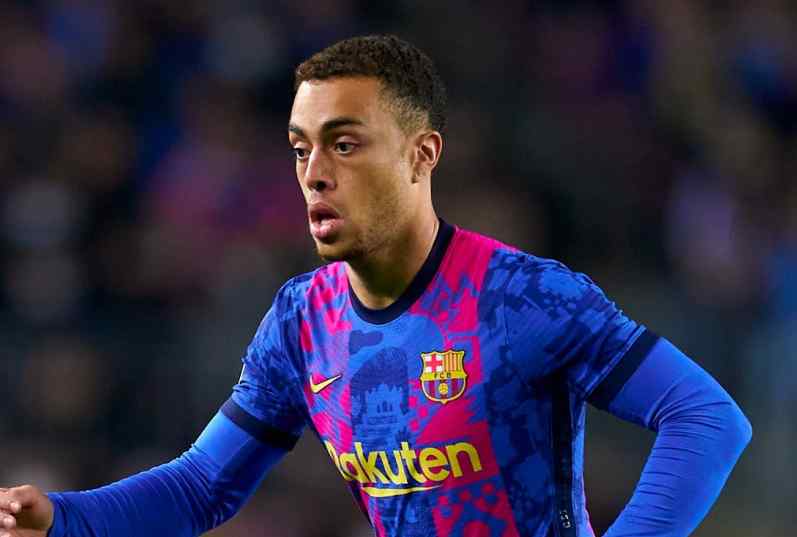 Current team –  AC Milan (loan)

Position – Full-back

Height – 5 ft 7 in (1.71 m

Age –  23 years old

Goals – 6
Sergio Gianni Dest is a full-back for Serie A team AC Milan who is on loan from La Liga team Barcelona, and he was born on November 3, 2000, in the Netherlands to a Surinamese-American father and a Dutch mother.
He plays for the United States national team and was born in the Netherlands to a Dutch mother and an American-Surinamese father.
Dest played for the Almere City youth program until 2012 when he transferred to the Ajax youth system. He started as a striker but advanced through the club's levels before switching to full-back.
Dest has a wide range of essential traits for a full-back, including good offensive ability, sound defensive play, and prodigious possession skills. His ability to challenge opponents and his quickness both offensively and defensively are advantages.
Dest, who holds dual citizenship and is so qualified to represent both the United States and the Netherlands at the senior national team level, finally decided to do so.
At both the youth and full international levels, Dest has represented the United States. He made a total of five appearances for the American under-17 squad, including four in the 2017 FIFA Under-17 World Cup.
He competed in four matches for the American under-20 squad during the 2019 FIFA Under-20 World Cup. He appeared in 12 games for the under-20 squad in all, scoring one goal.
On September 6, 2019, Dest debuted and played 68 minutes in the United States' 3-0 loss to Mexico in a friendly match. On October 28, 2019, Dest decided to dedicate his international future to the United States at the senior level.
He was one of the 26 players named to the American team for the Qatar 2022 World Cup. Dest assisted Christian Pulisic in the United States' 1-0 victory over Iran at the 2022 FIFA World Cup, which advanced them to the Round of 16.
He was responsible for giving Daley Blind too much room to score the second Dutch goal in the following match against the Netherlands, his country of origin, resulting in a 3-1 loss for the US.
6. Matthew Hoppe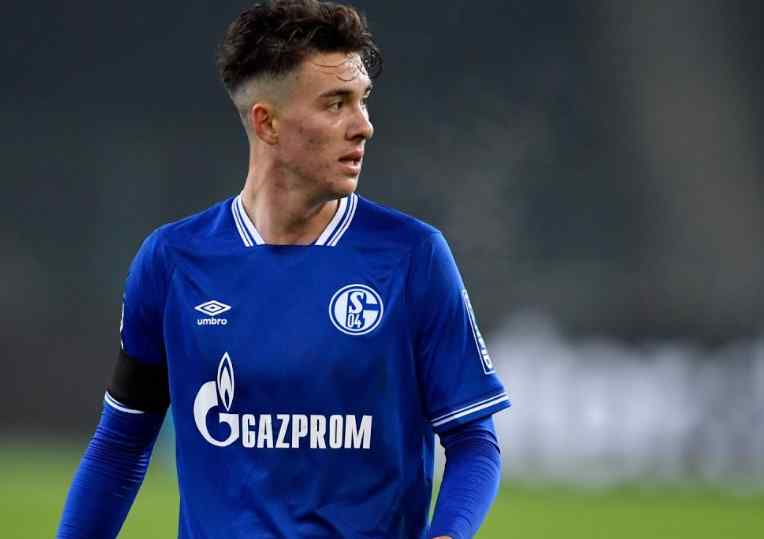 Current team –  Hibernian (loan)

Position – Forward

Height – 6 ft 3 in (1.91 m)

Age –  22 years old

Goals – 9
American striker Matthew Timothy Hoppe plays both the United States national team and Scottish Premiership side Hibernian while on loan from Middlesbrough.
Tom and Anna Hoppe are the biological parents of Hoppe. His father's side of the family gives him German ancestry. He is a Christian and has a brother and a sister who are both older.
On May 20, 2021, before a friendly match against Switzerland, Hoppe got his first call-up to the American team. He was selected to play for the United States in the 2021 CONCACAF Gold Cup.
When Hoppe was selected for the starting lineup for the second group stage encounter of the campaign against Martinique, he received his first international cap.
In the quarterfinals of the competition on July 25, the United States defeated Jamaica 1-0 thanks to Hoppe's first goal for the country.
5. Weston McKennie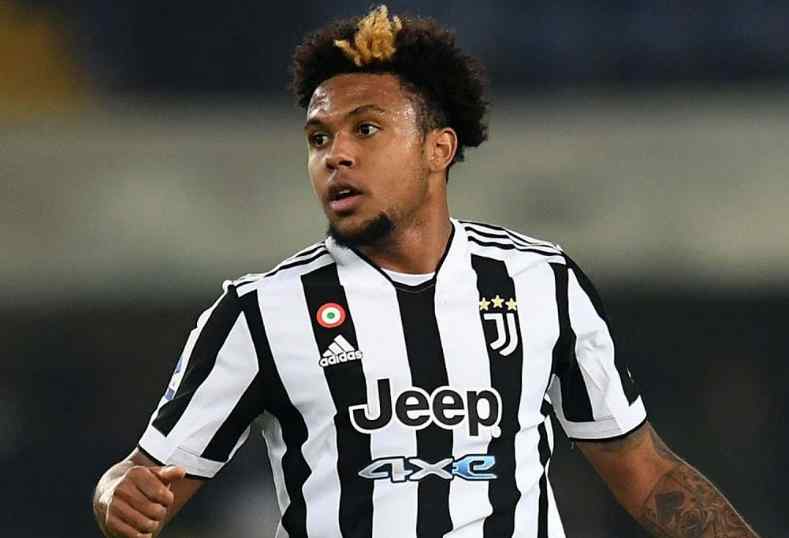 Current team –   Leeds United (loan)

Position – Midfielder

Height – 6 ft 0 in (1.83 m )

Age –  24 years old

Goals – 26
READ: All MLS 2023 Stadiums Ranked From Largest To Smallest
Weston James Earl McKennie is an American midfielder who plays for the United States national team and Premier League Club Leeds United while on loan from Serie A club Juventus.
McKennie is a box-to-box or a deep-lying defensive midfielder. McKennie began his professional club career with the Bundesliga team Schalke 04 after progressing through the development system.
He established himself as a first-team member in 2017–18, participating in 25 games across all leagues. McKennie moved to Juventus on loan after three seasons, and the deal became permanent in March 2021.
He won the 2020 Supercoppa Italiana and the 2020–21 Coppa Italia with Juventus. McKennie has competed internationally for the United States at both the junior and senior levels.
In addition to winning the inaugural 2019–20 CONCACAF Nations League and placing second in the 2019 CONCACAF Gold Cup, he earned his senior debut in 2017. In 2020, he was named the Male Player of the Year by U.S. Soccer.
4. Chris Richards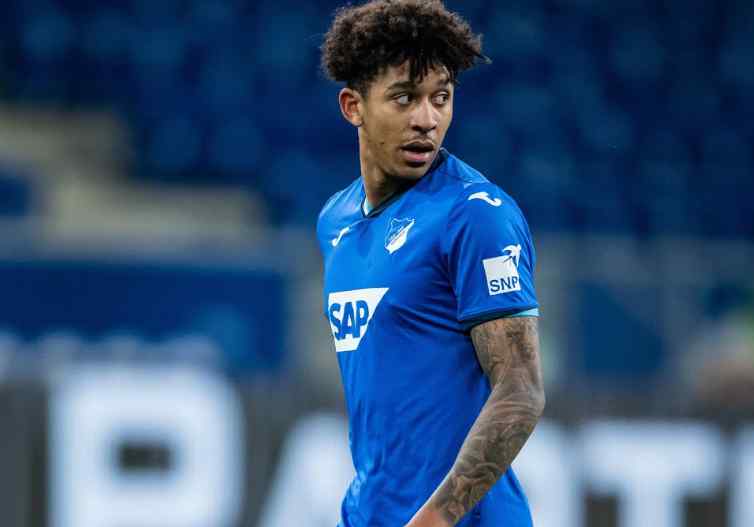 Current team –   Crystal Palace

Position – Center-back

Height – 6 ft 2 in (1.88 m)

Age –  23 years old

Goals – 6
American center defender Christopher Jeffrey Richards plays both the United States national team and Premier League club Crystal Palace as a professional soccer player.
Richards was invited to take part in the MNT Youth National Team Summit Camp in January 2018, and he played his first game for the United States U20 squad against Honduras in May 2018.
Richards was selected on November 12, 2018, as one of the three substitutions permitted before the start of the "Qualification Stage" for the 2018 CONCACAF U-20 Championship.
However, he started the match against Mexico where they defeated them 2-0 in the championship game. Also, before the 2019 FIFA U-20 World Cup, he was one of the 21-man team selected by coach Tab Ramos on May 10 to represent the United States.
Richards started each of the Americans' five tournament games, including their 3-2 victory over the overwhelming favorites, France. Except for one game (against Nigeria), Richards played the whole game.
In November 2020, he was given his first call-up to the senior United States team for games against Wales and Panama. Against Panama, he made his debut for his country as a late substitute.
3. Zack Steffen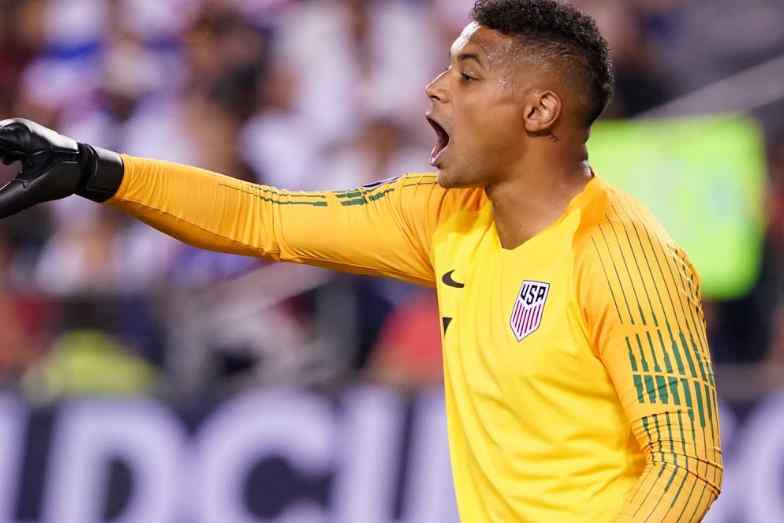 Current team –   Middlesbrough (loan)

Position – Goalkeeper

Height – 6 ft 3 in (1.91 m)

Age –  28 years old

Goals – 0
Zackary Thomas Steffen is a US goalkeeper who plays for the United States national team and Middlesbrough in the EFL Championship.
In 2012, Before signing up with the Philadelphia Union, Steffen spent his youth at West Chester United. Steffen made the Maryland Terrapins his collegiate soccer team in May 2013.
At Terrapins, he established himself as the starting goalie, before moving to Germany to play for SC Freiburg, where he was sent to the reserves.  
Steffen traveled back to the country in July 2016 with the Columbus Crew and then spent the following month on loan with Pittsburgh Riverhounds of the United Soccer League.
READ: List of all MLS teams in 2023, Nicknames, and Conferences
Steffen won the Goalie of the Year Award in 2018, and from the next season on, he would cement himself as the Columbus Crew's starting goalie.
Steffen agreed to sign a contract with Manchester City of the Premier League in December 2018. His loan to Fortuna Düsseldorf in the Bundesliga for the 2019–20 season began as soon as he joined in July 2019.
Before getting called up to the senior team in May 2016, Steffen had competed for the US junior teams. And In January 2018, he faced Bosnia and Herzegovina for the first time.
Also, he started the championship game at the 2019 CONCACAF Gold Cup, where they lost to Mexico. However, he is arguably one of the best American goalkeepers winning the MLS Goalkeeper, MLS Best XI, and MLS All-star in 2018.
2. Giovanni Reyna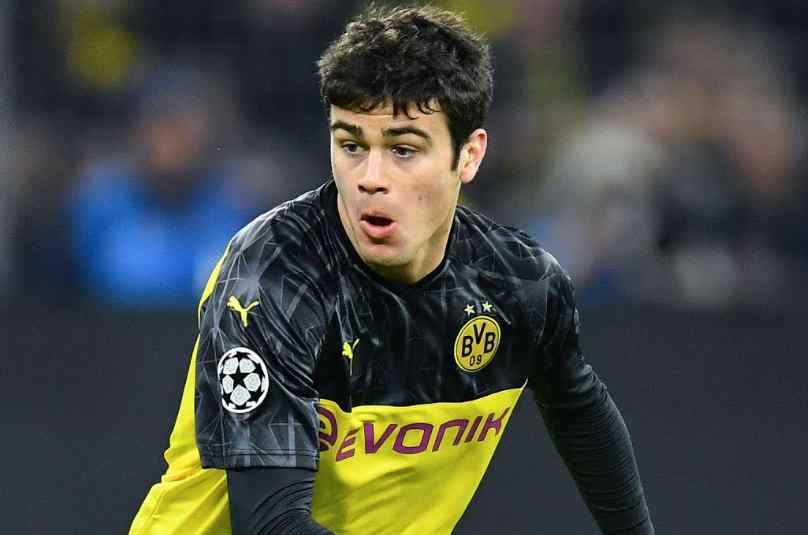 Current team –   Borussia Dortmund

Position – Attacking midfielder, winger

Height – 6 ft 1 in (1.85 m)

Age –  20 years old

Goals – 29
American soccer player Giovanni Alejandro Reyna plays for both the United States national team and the Bundesliga club Borussia Dortmund as an attacking midfielder or winger.
Reyna started his youth career with New York City FC, the team from his homeland, and made his breakthrough with Borussia Dortmund when he was named to The Guardian's "Next Generation 2019."
At age 17, he broke the record for the youngest scorer in DFB-Pokal history during the 2019–20 season. He was nominated for the Golden Boy Award in 2022.
He was born to U.S. national team players Claudio Reyna and Danielle Reyna. He has played for the USA at various junior levels, earning 31 caps and scoring 16 goals.
Reyna won the CONCACAF Nations League in 2019–20 before making his senior team debut in November of that year. In 2020, he was named the US Young Male Player of the Year.
1. Christian Pulisic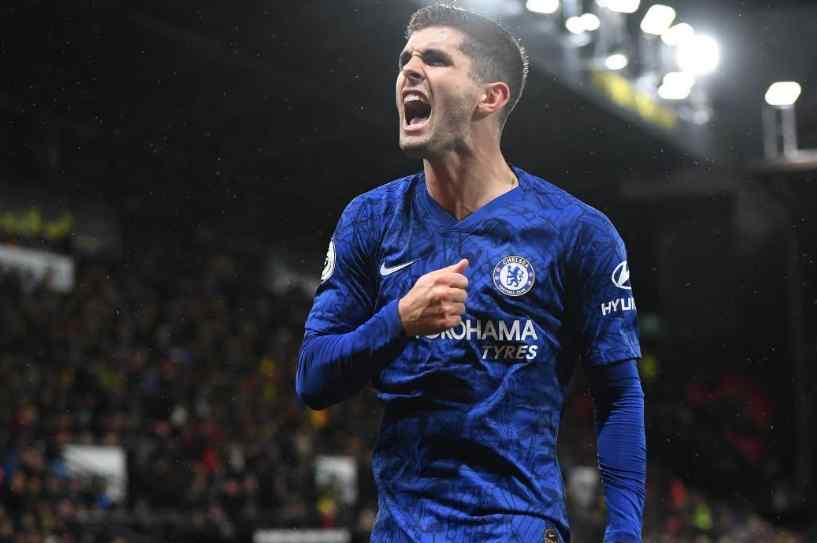 Current team –   Chelsea

Position – Attacking midfielder, winger

Height – 5 ft 10 in (1.78 m)

Age –  24 years old

Goals – 75
Pulisic is arguably the best American player in Europe by many miles, though he is not having a great season due to injuries you can't take the fact that he is on the US team, Lionel Messi.
At the start of his professional career, Pulisic played in just 15 youth games for the German club Borussia Dortmund, where he rose fast through the team's junior academy.
READ: How Much Does An MLS Player Make? (2023)
In 2016, his electrifying performances earned him a promotion to the senior side at the age of 17. In his first season, he made a few appearances.
And In the following season, he was crucial to the Dortmund side that won the 2016–17 DFB–Pokal. In 2018, he came in second place for the best player under the age of 21 in the first Kopa Trophy competition.
Pulisic became the most expensive North American player of all time when he moved to Chelsea in January 2019 for a fee of $73 million (£57.6 million). Though he started playing for the team in the 2019–20 season.
He made history by scoring a hat trick at the age of 21 for Chelsea. So far, he has enjoyed success with Chelsea winning the UEFA Champions League In 2021 and lots more. He is the first American to play and score in the Champions League final.
Final Words
YEAH! I have just shared with you my best American football players in Europe. Which players are making your list or which players do you think don't deserve a spot in my top 10 list?
I would love to know in the comment section.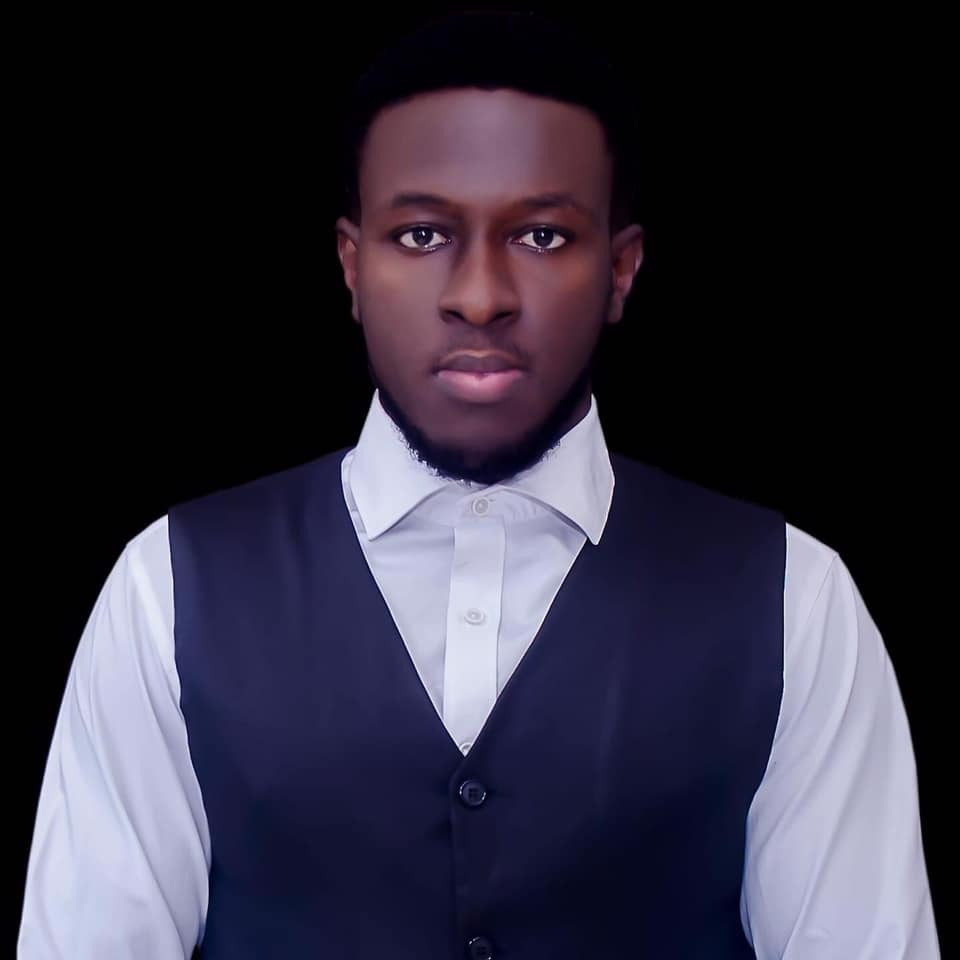 Kenneth is a an avid soccer follower, fan and writer. He is a consistent follower of the sport and is a fan of Chelsea FC.