Soccer continues to rise in popularity at a global level and it is a no-brainer that the sport has the highest number of fans in the world. The game can be exciting, enthralling, and captivating, and is one of the sports that fans look forward to with utmost expectations.
As expected, the game has its terms that a significant number of fans and those who are beginning to take a liking to it, do not fully understand. 
One of them is the concept of a clean sheet in soccer. What is a clean sheet in Soccer? The question has been begging for answers and we'll provide you with the best answers to the questions regarding this aspect of soccer.
What is a Clean Sheet in Soccer?
This is the major question and you'll get the best answer here. A clean sheet refers to a situation where no goal is scored in a soccer match. 
It means that none of the teams playing against each other could find the back of the net on the day until the final blast of the referee's whistle. This means that both sides kept a clean sheet. 
READ: What Is Neymar's Full Name?
Meanwhile, there could be a situation where one of the sides conceded and the other did not. This means that one of the sides kept a clean sheet in the game. A clean sheet ultimately means that a team did not concede a goal. It can apply to both sides or just one side.
Both sides keeping a clean sheet in a soccer game is not very common but happens occasionally. 
This is because both sides are hell-bent on finding the back of the net as against settling for not scoring at all in a game. Goalkeepers and defenses receive plaudits for keeping a clean sheet and it is not a good statistic for attackers and forwards.
Why Is It Called A Clean Sheet?
Any fan of soccer would have wondered at some point in time how the name, clean sheet, came to be in the game. Well, this dates back to the 1930s, or better still 1930 precisely when the term was introduced to soccer. 
As we pointed out earlier, it is a situation where both sides succeeded in not conceding a goal, and also when just one side managed not to concede. It can be said that both sides kept a clean sheet or one side kept a clean sheet.
The term originated in 1930, as soccer scores were written on a white sheet of paper conspicuously. If one of the teams or both teams failed to score a goal, their goal array would be left blank. 
How Is A Clean Sheet Derived In Soccer?
How do we arrive at a clean sheet at the end of a soccer game? Well, it's very simple to understand. A clean sheet is derived from a soccer game when none of the team or just one team scored a goal before the final blast of the referee's whistle. 
If the score is 0:0 at the end of the game, both sides kept a clean sheet. However, if the final result is 1:0 or 0:1 or 2:0, just one side kept a clean sheet in the game.
READ: What is VAR in Soccer?
What Does No Clean Sheet Mean In Soccer?
A 'no clean sheet' occurs in a game when both sides in the game score against each other. A result like 1:1 or 2:1 denotes a 'no clean sheet' in the game. Ultimately, both sides scored and conceded in the game. As hinted earlier, this stat is mostly used to rate the quality of a goalkeeper as clean sheet stats are awarded to them.
Goalkeepers With The Most Clean Sheets In Soccer?
Fans of the game have seen elite goalkeepers grace their screens as they stream soccer games and also grace their soccer pitches over the years. 
Some of these goalies were arguably world-class but were occasionally let down by the quality of their defensive line and team in general. We've also seen some elite shot-stoppers who played for the big clubs and were impressive in the process. 
One fact is that the goalkeepers with the most clean sheets in soccer played for the best sides at the time and now, as the quality of the team is a major factor. 
Regardless, find below, the top 5 goalkeepers with the cleanest sheets in soccer history, Do well to know that 1 or 2 are still active soccer players.
Ray Clemence
Ray Clemence carved a niche for himself in English football as the go-to man for clean sheets in a soccer game in his playing days. 
READ: How Long is Extra Time in Soccer?
He played for Premier League giants Liverpool and is arguably the goalkeeper with the most clean sheets in the world. Records suggest that Ray Clemence amassed a whopping 460 clean sheets in his playing days. 
Sadly, he died in 2020 at the age of 72. He played for Scunthorpe United, Liverpool, and Tottenham Hotspur. He also played for the Three Lions.
Gianluigi Buffon
The legendary Italian goalkeeper is at the tail end of his long career and is still going strong. He currently plays for Parma in Serie B. He is one of the best goalkeepers in the history of the game and his records speak volumes about his goalkeeping prowess.
Buffon is 44 and is close to the 1000 milestone in appearances. He has kept at least 409 clean sheets in his goalkeeping career and should add to the number as the season progresses.
Petr Cech
The Chelsea legend is the third on our list of goalkeepers with the highest number of clean sheets in soccer. 
It can be recalled that he was ranked as one of the best players in Premier League history and this feat by the former Czech Republic goalie comes as no surprise. 
it can be recalled that he ended his playing career at Arsenal. In his Premier League days, he amassed at least 365 clean sheets and won 4 golden glove awards.
READ: How To Record A Soccer Game With A GoPro – Full Guide
Iker Casillas
The former Spain international and Real Madrid legend ended his career at FC Porto in the Portuguese League. Casillas amassed at least 365 clean sheets in his playing days and was a hero between the sticks for both Spain and Los Blancos.
Pepe Reina
Another Spaniard makes the list and it is no other than Pepe Reina who still plays active soccer for Serie A outfit Lazio under the management of Maurizio Sarri. 
Reina played the majority of his career in the Premier League with Liverpool before moving on to play for the likes of Bayern Munich, Napoli, AC Milan, and a return to the Premier League with Aston Villa on loan. 
He is currently 39 years and has at least 355 clean sheets to his name. Seeing he is still playing at an elite level, although as a backup shot-stopper, his numbers can only get better as the season progresses.
READ: How to watch MLS matches in US and Canada
5 Premier League Clubs With The Most Clean Sheets
Southampton: 2000/01 Season – 7 Clean Sheets
The Saints as they are fondly called had an exciting 2000/01 season where they finished in the top 10 places on the Premier League log at the end of the season. 
It can be recalled that they had a run of 7 consecutive clean sheets during the season in question with Paul Jones between the sticks and this was not a mean feat at the time.
Arsenal: 1997/98 Season – 8 Clean Sheets
This was Wenger's second season as Arsenal boss and it was a very memorable one as they won the title by the tiniest of margins. 
It can be recalled that the Gunners went on a run of 8 consecutive clean sheets in the second half of the season with one of the greatest goalkeepers in the club's history, David Seaman, between the sticks.
Liverpool: 2005/06 Season – 8 Clean Sheets
This was Pepe Reina's first season as a Liverpool player and he played a part in 8 consecutive clean sheets under Rafael Benitez. This feat came after their UEFA Champions League success in Istanbul.
READ: All Muslim Players In The Premier League 
Chelsea: 2004/05 Season – 10 Clean Sheets
The legendary Petr Cech was in goal for Chelsea when they went on a 10-game consecutive clean sheet run in the 2004/05 season. 
The team remains one of the most successful in Premier League history as they won the title and lost just one game in the process.
Manchester United: 2008/09 Season – 14 Clean Sheets
Sir Alex Ferguson was at the managerial helm at the time and the legendary Edwin Van Der Sar was between the sticks for the Red Devils behind the successful defensive pairing of Rio Ferdinand and Nemanja Vidic. 
They went on a run of 14 clean sheets in the season and won the title in the process. This clean sheet record is yet to be broken and it remains to be seen if any club can surpass this number now or anytime in the future.
Conclusion
One of the most used terms in soccer is the clean sheet and rightfully so because it is a major constituent of every soccer game. It may or may not occur but mostly occurs.
As we pointed out, a clean sheet in soccer is when both sides in a soccer game do not concede a goal or when just one side concedes a goal. Therefore, a scoreline line like 1:0, or 0:0, would suffice for a clean sheet to occur in a game. A scoreline like 1:1 or 2:1 results in a 'no clean sheet' in a soccer match.
The position in the game of soccer that relies more on this stat, is the goalkeeping position. 
However, although it can be used to rate goalkeeping prowess and the defensive solidity of a team, it can also serve as a pointer to how average, inconsistent, or how wasteful, the attackers and the forwards in a team can be. 
If your opponents record a significant number of clean sheets against your team, then the attackers are struggling to find the back of the net in games and should be assessed.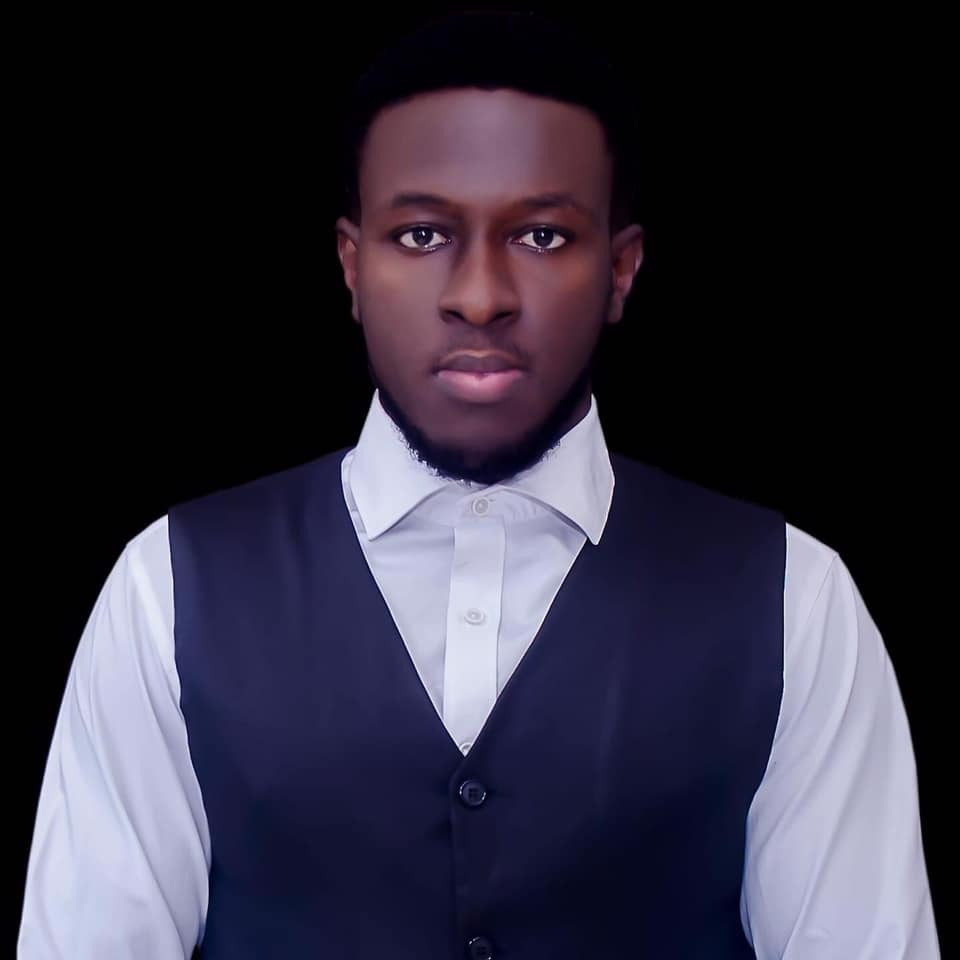 Kenneth is a an avid soccer follower, fan and writer. He is a consistent follower of the sport and is a fan of Chelsea FC.