Days ago, I was in a chat with a friend discussing the best captains in football to have ever played the games. We began the conversation from the early 80s to 20s football, and we both had different opinions.
Every football club has a team captain and a vice-captain and these are players that are selected to represent their teams on the pitch and perhaps during press conferences.
We've seen different captains with different perspectives and qualities, and one of the qualities that stand out in a captain Is their leadership skills.
However, the best captains shouldn't only possess leadership skills, but how well they have contributed to their team's success. With that being said, here are the Top 10 Best Captains In Soccer History;
READ: What Is The Highest-Scoring Game In Football History?
Paolo Maldini

Roy Keane

Igor Netto

Franz Anton Beckenbauer

Francesco Totti

Carles Puyol

Iker Casillas

Gigi Buffon

Philip Lahm

John Terry
Please note that the list is not in accordance, and they are not based on my opinion alone, these are players football fans considered to be the best captains in football history. So, let's get to know them.
1. Paolo Maldini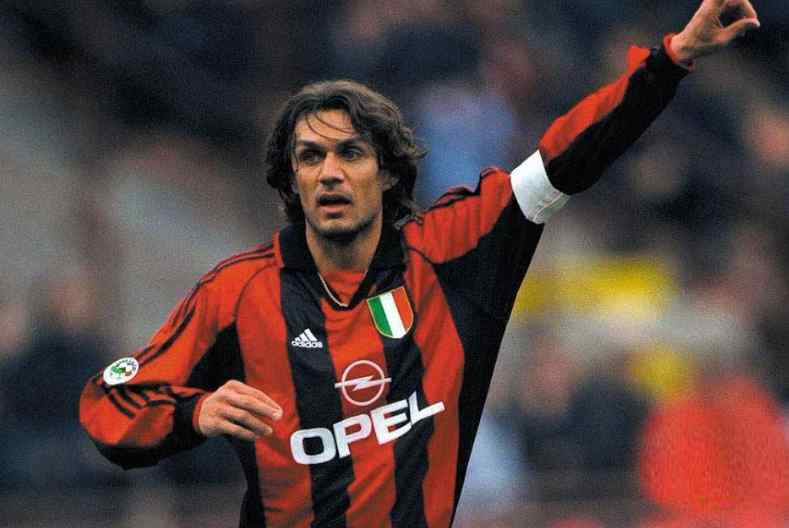 Paolo Maldini is a former Italian professional football player who mostly played left-back and center-back for AC Milan and the Italy national team. He is arguably one of the best defenders and one of the best captains to have ever played the game.
During his days, he was referred to as Capitano which means the captain because he was Milan's and Italy's longest-served captain ( 8 years ).
He was well known for his leadership skills on and off the pitch, as well as his communication, and organizational abilities, which helped to keep his players motivated and in the right mood.
Also, he is one of the players who recorded the most appearances in Serie A. With Milan, he won 26 trophies, including five European Cups and UEFA Champions Leagues, seven Serie A championships, a Coppa Italia, five Supercoppa Italiana crowns, five European/UEFA Super Cups, two Intercontinental Cups, and a FIFA Club World Cup. 
And In 2004, he won the Serie A Defender of the Year Award and the Best Defender award at the UEFA Club Football Awards when he was 39 years old. 
After his retirement following the 2008–09 campaign, Milan retired his number 3 jersey because of the legacy he left In the club.
In addition to being a co-owner of Miami FC in the USL Championship, he is currently a technical director for the Ac Milan team.
READ: 10 Best MLS Fan Bases
2. Roy Keane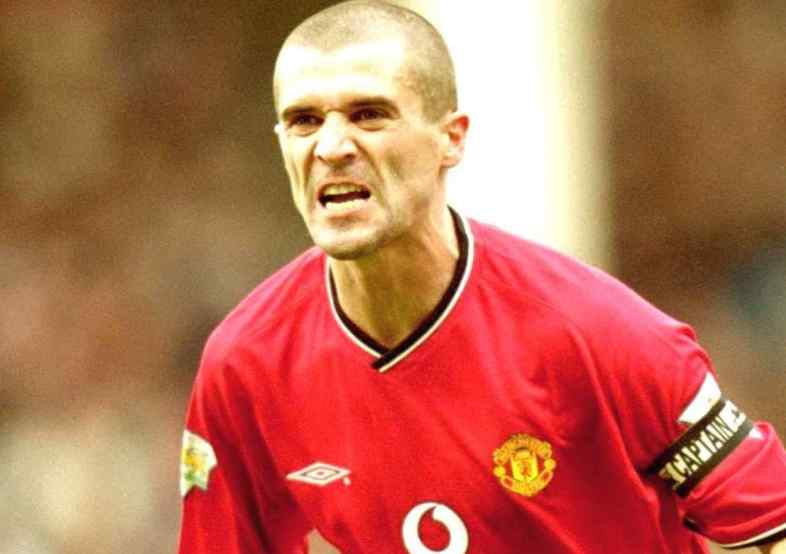 Roy Maurice Keane is an Irish former football player who is now working as a football pundit. With 19 major titles in his club career, he won 17 of them while playing for the English club Manchester United, and he is one of the most successful Irish footballers of all time.
In 2004, Keane was ranked among the top midfielders of his generation and he was included in Pelé's FIFA 100 list of the top 100 active players in the world at that time.
Roy Keane was notably known for his tough and outspoken demeanor, in fact, he was voted No. 11 on The Times' list of the 50 "hardest" football players in history in 2007.
All of those honors alone don't make Roy on the list of the best captains in football history. However, in addition to his playing prowess, Keane was a significant player who distinguished himself on the field for his leadership, tenacity, and moral character during his career.
Keane stood out most because of his will to triumph. He can motivate the entire team to give their best effort.
I would use the term "desperate" if I had to sum him up in a single word because is always eager to win whatever the game may mean. Everyone admired him for being a supreme leader on and off the field.
3. Igor Netto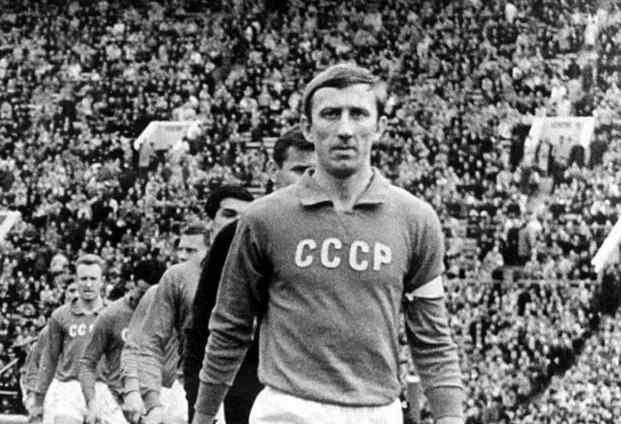 Igor Aleksandrovich Netto who played football for the Soviet Union from 9 January 1930 to 30 March 1999 is regarded as one of the best Soviet footballers in history. 
His aggressive mindset, dribbling, and technical skills allowed him to transform from a conservative left defender into a dynamic central midfielder. 
He was able to play different positions in defense and midfield thanks to his versatility and football abilities. However, under Netto's leadership, the USSR national team won a gold medal in the 1956 Summer Olympics and went on to win the championship in 1960. 
Throughout its whole time in the league, it contributed to Russian football's successes. These achievements are not particularly noteworthy when compared to those of the other players on the list, Netto has a few truly noteworthy ones.
Even at the start of his career, he played ice hockey professionally and recorded 29 points in 22 games played. According to the report, I learned that he convinced the referee to cancel Uruguay's goal against the USSR in the 1962 World Cup match because of a rip in the goal's net. 
At the end of the game, the score was tied at one, and the Soviets only managed to win in 89 minutes. He was such a classy leader, and his type is quite rare in modern football.
READ: Can You Be Offside On A Corner Kick In Soccer?
4. Franz Anton Beckenbauer
Franz Anton Beckenbauer is a former German professional football player and manager. I love Fanz for his beautiful playing technique, dominance, and leadership, as well as the fact that his first name, Franz, is reminiscent of the Austrian rulers.
Beckenbauer is such a talented player who began his career as a midfielder and later established himself as a central defender. 
He is frequently credited with creating the position of the contemporary sweeper (libero). During his playing days, he earned the nickname Der Kaiser which means The Emperor.
He is arguably one of the greatest players of all time, and he is considered one of the best captains in the game.
He is one of nine players who have won the FIFA World Cup, the UEFA Champions League, and the Olympics with success at the club and international levels. In 1974, he won the World Cup as captain; in 1990, he did it again, this time as manager.
He was the first captain to win both the club and international levels of the European Cup as well as the World Cup and European Championship.
5. Francesco Totti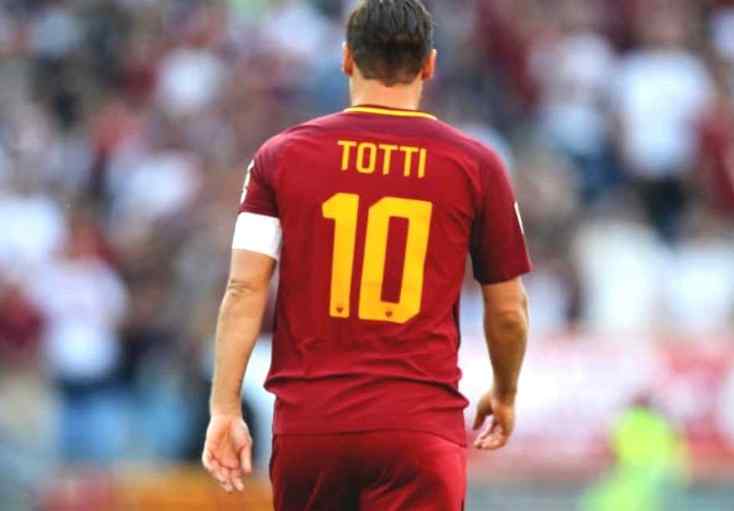 Totti is an Italian former professional footballer who played for Roma and the Italy national team. The Golden Boy or The Eight Kings of Rome you can add yours, Totti is regarded as one of the best players of his generation and one of the best captains to ever play the football game.
He is a creative offensive playmaker capable of operating as an attacking midfielder as well as next to the striker.
When he first started playing for Roma, the footballing world took notice of his leadership abilities, and at the age of just 21, he was named club captain. He has led the squad for 18 years and was already the club's most successful captain eight years ago, in 2008. 
His colleagues have benefited from his enthusiasm for the game, and Roma has frequently outperformed thanks to his leadership abilities.
READ: 10 Premier League Players With The Most Titles
6. Carles Puyol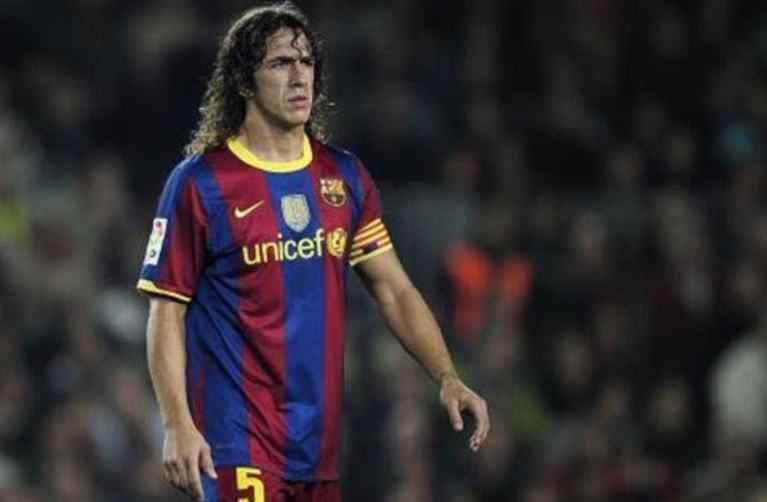 Carles Puyol is a former Spanish professional player, and he played his whole professional football career for Barcelona. He typically played as a central defender but could also play in either full-back position.
He is lauded as one of the finest captains and defenders of all time and is known for his leadership and defensive prowess. Puyol was given the nickname "Shark" by teammates and fans due to his skills and prowess on the pitch.
In 2024, Puyol became the captain of Barcelona, and he served the team until his retirement in 2014, playing in 593 competitive games for the team. He won 18 major club championships, including three Champions Leagues and six La Liga medals.
Also, Puyol played 100 times for Spain and was a member of the Euro 2008 and World Cup-winning teams in 2010. He scored the game's lone goal against Germany in the 2010 World Cup semifinal.
Seeing him alone looks like a warrior, and he has always shown that in every game. He is indeed one of the best captains in the history of soccer.
7. Iker Casillas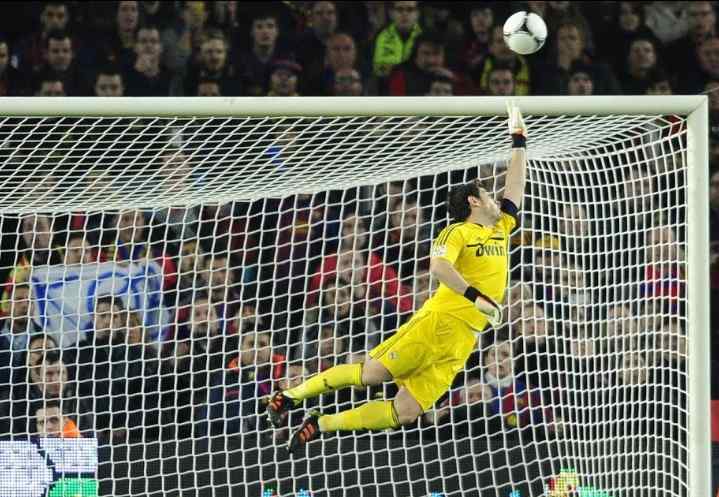 Iker Casillas Fernández is a former professional Spanish goalkeeper who has turned into a football pundit. Because of his ability for making outstanding saves, Casillas is known as "San Ike7r" (Saint Iker) and is regarded as one of the best goalkeepers of all time. 
He is renowned for his superb shot-stopping skills, agility, and athleticism. Casillas, who spent the majority of his career with Real Madrid, is one of the few players to have played in more than 1000 professional games. 
He also holds the record for the cleanest sheets for both the Spain national team and the UEFA Champions League. Real Madrid won their long-awaited 10th Champions League under Iker's captaincy in 2014, as well as their 32nd La Liga in 2012. 
Although he won fewer trophies as a captain than he did as a player, he always carried himself like a captain even when he wasn't wearing the armband.
He only served as Real Madrid's captain for five years, but in the hearts of Madridistas, he will always be remembered as a commanding captain figure.
READ: All MLS Expansion Teams To Date
8. Gianluigi Buffon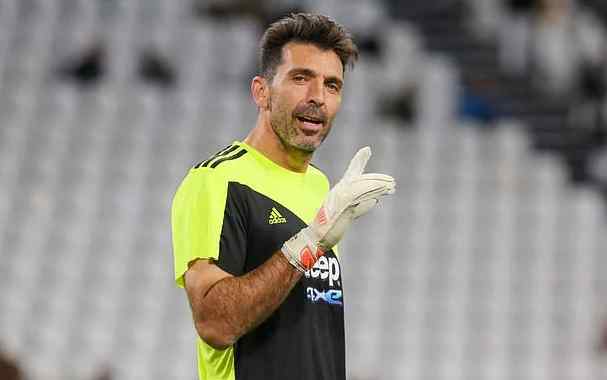 Gianluigi Buffon is regarded as one of the best goalkeepers of the twenty-first century by the majority of pundits, and football fans. 
This isn't because of the championships he's won during his time with Juventus and the Italian National Team (6 Serie A titles, 1 Coppa Italia, 5 Super Coppa, and the World Cup).
However, it's because he's one of the best shot-stoppers and a very vocal leader both on and off the pitch. He was involved in a scandal where Juventus players were charged with illegal betting, which resulted in Juventus losing their two most recent titles and being demoted to Serie B.
The majority of football lovers believe that Buffon would leave the Old Lady of Turin, but he proved to be a strong leader by sticking with them as they won Serie B and returned to the top flight. 
This won the hearts of Juve supporters everywhere, as well as fans in other countries, and it later led to Juve's dominance in the Italian league as they went undefeated under Conte in 2011 and continued until 2014.
His talent, leadership skills, and durability stand out for me, and it is worth being among the best captains in the history of soccer.
9. Philipp Lahm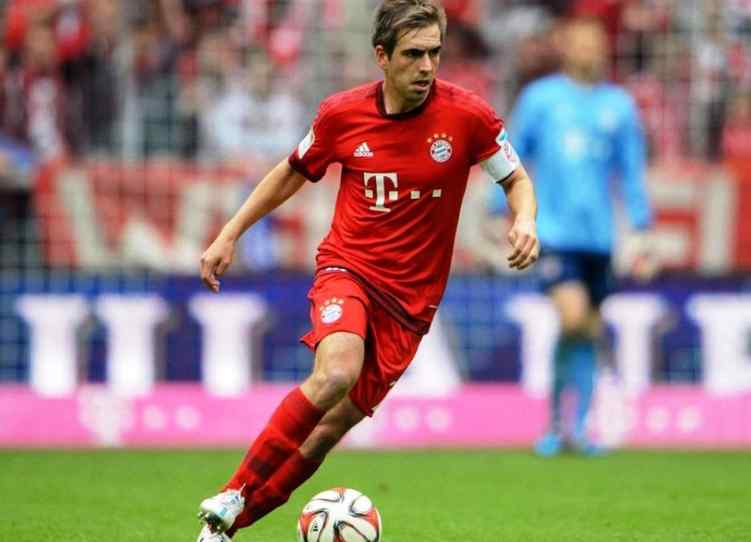 Lahm, who is regarded by football pundits as one of the best fullbacks of his generation, was named to the UEFA Team of the Year in 2006, 2008, 2012, 2013, and 2014 as well as the World Cup Team of the Tournament in 2006, 2010, and 2014.
He was also named to the UEFA Team of the Tournament in 2008 and 2012. Lahm is right-footed, yet he can play on either side of the field. 
He is known for his speed, endurance, and clean tackling skills as well as his diminutive size, earning him the nickname "Magic Dwarf" a height that is particularly low for a defensive player at 170 cm.
Have you ever seen a right-back who is so adaptable in the defending positions he plays and has done so without being sent off during his prime career?
READ: Top 10 Loudest Football Stadiums In The World
And being able to influence the outcome of a game by creating opportunities and passing points makes him one of the greatest captains in football history.
He has been referred to by Pep Guardiola as the most important and clever player during his coaching tenure due to his reputation for having great mental fortitude. 
10. John Terry
During his playing days, he was the Chelsea, Aston Villa, and the national team captain, and he is the most successful captain for the Chelsea Football Club.
At his best, he was regarded as one of the best defenders in the world, one of the greatest central defenders of his generation, and one of the greatest English and Premier League defenders ever.
Under his leadership with Chelsea, he won five Premier League championships, four FA Cups, three League Cups, one UEFA Europa League, and one UEFA Champions League. 
In addition to being the all-time leading scorer for Chelsea's defense, he is one of only five players to have made more than 500 appearances for the team. 
Also, he was the first player to score an international goal at the new Wembley Stadium, scoring a header in England's 1-1 draw with Brazil, and the first captain to win the FA Cup there in Chelsea's 1-0 victory over Manchester United in 2007. 
He became the first player to ever captain a team to five Premier League championships in his final season at Chelsea in 2017.
Through his time as Chelsea captain, his leadership skills in the dressing room and on the field were exceptional, and the way he organized the team was mind-blowing.
Conclusion
Being a great captain requires a high level of skills because a captain can make or break a team. And the captains mentioned in this post are arguably one of the best captains in soccer history.
They were great leaders for their prospective team including their nations.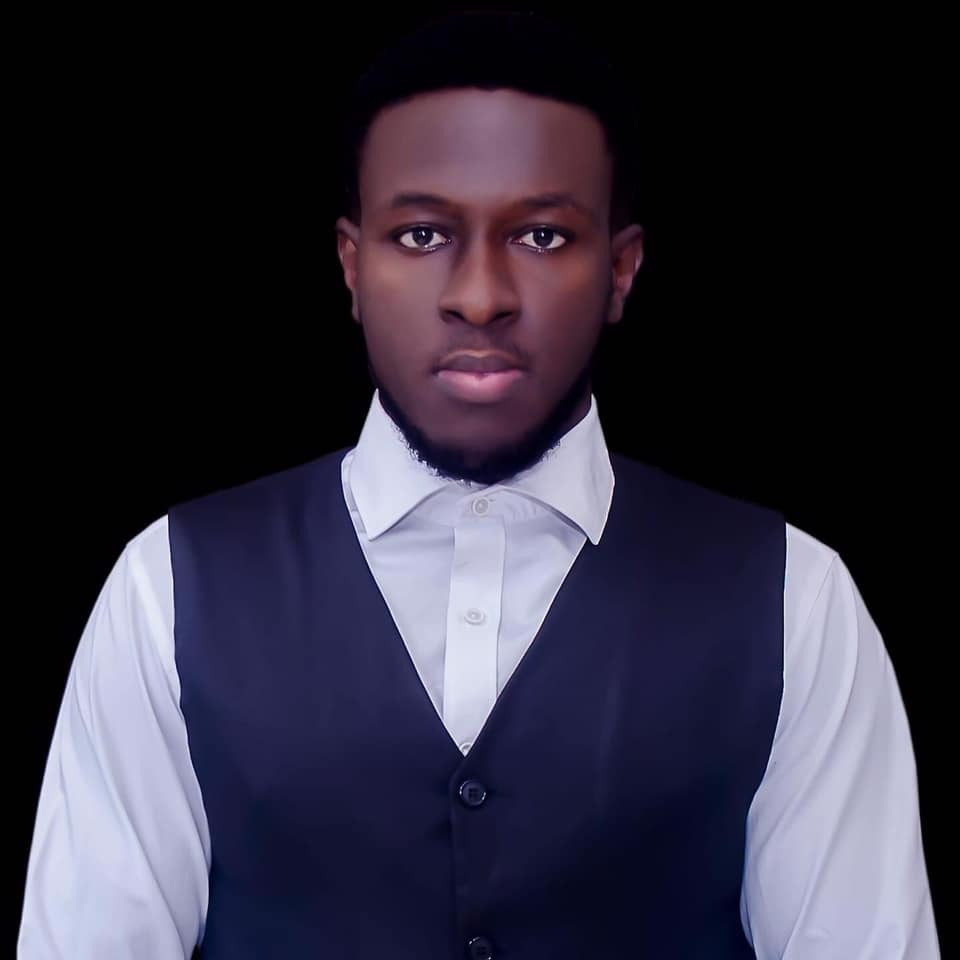 Kenneth is a an avid soccer follower, fan and writer. He is a consistent follower of the sport and is a fan of Chelsea FC.