In this post, I will be ranking the MLS fan base, and I will share with you the MLS team that has the best fan base. I'm so excited to see how major league soccer ( MLS ) has turned out to be a popular sport in America compared to its states in the last 11 years.
Most of my American friends enjoy watching the premier league, the Spanish League, and co. But now, the major league has grabbed their attention, and one key factor is their league fans' bases.
The average attendance in 2016 was 21,692, up 57% from the average of 13,756 in 2000.  There are 21,033 spectators on average for each game as of the 2022 regular season. A record-breaking 10 million people watched the league's games during the entire season.
In 2017, the MLS established an all-time high for an average attendance of 22,106. On March 5, 2022, 73,019 people attended Charlotte FC's first MLS game, breaking the previous record for a single game in the league. 
READ: All MLS Expansion Teams To Date
With an average attendance of 47,116, here are the top 10 MLS fan bases;
Atlanta United

Seattle Sounders FC

Portland Timbers

FC Cincinnati

Austin FC 

Los Angeles FC

Nashville SC

New England Revolution

Sporting Kansas City

Columbus Crew
Let's dive right in.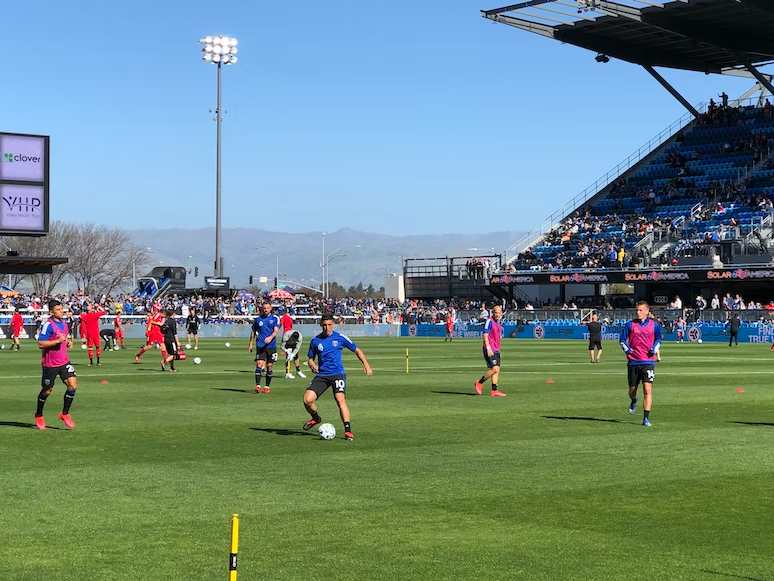 1. Atlanta United
Atlanta United has one of the biggest fan bases in America. Their fans are so crazy about them simply because they have been outstanding though they ended last season in the 12th position in the league.
In 2019, Atlanta United was the US Open Cup champion including the Campeones Cup champion and they have simply been challenging for the MLS title. As Atlanta United gained popularity, fans from all over the world began to join their culture. 
According to the report, the highest single-match attendance and average attendance figures in the league were both recorded by Atlanta. 
Also, Sportivo pegged the club's value in 2021 at $845 million, making it the second most valuable in the league. Even though this team is supported by a sizable audience in Mercedes Benz Stadium. 
People that support Atlanta United are even divided into communities and wear specially created attire and listen to music that represents many cultures.
2. Seattle Sounders FC
Without a doubt, Seattle Sounders FC has one of the best fan bases in America. During the game, you will hear them chanting out loud trying to scare their opponents off at any point.
The team is loved by different communities which formed groups of supporters; Emerald City supporters, Gorilla FC, North End faithful, and Eastside supporters.
READ: How Many Games Are In An MLS Season?
From those supporting groups mentioned, you could imagine how large and amazing the fans could be. The Sounders' 30,943 average attendance during their debut season was the highest in the league.
Moreover, World Soccer Magazine ranked Sounders FC as the No. 50 Best-Supported Club in the world. The Sounders' season ticket cap was set at 32,000 in 2010 which is less than 1,000 season ticket bundles remaining as of late January.
3. Portland Timbers
Portland Timbers was established in 2009, and they have gone their way to have one of the best and most amazing supporters in the game.
Its fan base is known for its chaotic environment at Timbers games and its loud chants of support.
The Army, which is a Portland Timbers support group centered in section 107 of Providence Park in Portland, Oregon, has progressively expanded over the years to take up most of the stadium's north end.
The heritage and tradition of loud support in the Timbers Army are strong. The Timbers Army has included chants from all around the world (such as "Guinness Boys" and "Korobeiniki"), as well as drums and trumpets to increase volume, pogoing, scarf waving, and dancing to enhance the effect of numerous chants.
After the kickoff, you will hear them singing "Portland Boys Rose City 'Til I Die". And towards the end of the game like in the 80 minutes and 85 minutes, you will hear them singing  "You Are My Sunshine Can't Help Falling In Love".
Their fans are incredible and they have always been game-changers in some of their team games.
4. FC Cincinnati
FC Cincinnati is still very much new in major league soccer though the team was founded in 2015 but began participating in the MLS in 2019.
In the process, they have rapidly grown their fanbases much more than some of the other teams in the league. Their first-ever game in MLS against Seattle Sounders recorded a massive 30,000 attendance.
That was huge for a new team coming into the league for the very first time. And if you watch closely, the teams have been improving every season, and this season has probably been their best season while still sitting at the 5th position.
READ: 10 Greatest MLS Players Of All Time
Their fan bases have never stopped supporting them, they love and trust the club project.
5. Austin FC 
Austin football club is another new team in Major League Soccer. The team was founded in 2018, and they began their MLS dream in the 2021 season.
And according to the report, they are the first major professional club to ever play in the Texas capital. The team has different fan base groups including Austin Anthem, Los Verdes, the La Murga de Austin band, Fighting Leslies DC, and the student-oriented Burnt Orange Brigade.
Their fan base has been incredibly supportive, and they have shown that in almost all games.
6. Los Angeles FC
The Los Angeles football club has been a hit ever since they came to Major League Soccer. And they've got one of the best fan bases in America.
They came through in 2018 and won the MLS title in 2019 with a record-breaking point of 72, winning football fans' hearts with their achievement and classy football.
In 2022, Los Angeles clinched their second major title and they are currently the second team to win two major titles in their first five seasons.
To wrap up the 2022 season campaign, they defeated Philadelphia Union in the MLS Cup final.
7. Nashville SC
Nashville FC nicknamed Boys in Gold joined Major League Soccer in 2020, and their performances have been so close to excellent though they haven't won any major title.
But their fan base is extremely pleased with the team's performances ever since they came through. And according to statistics, they have recorded different average attendance in games.
READ: List of all MLS teams in 2023, Nicknames, and Conferences
They began their play in MLS with an average attendance of 12,900 in 2020, and in 2021, they have a larger fan base that wants to watch the team's performance with an average attendance of 19,338.
And in 2022, they recorded an increase in attendance with an average attendance of 27,554 The team's fan base is loving the team's ambition and hoping they could clinch their first title in the 2023 season after ending the 2022 league campaign in the 5th position.
8. New England Revolution
It's not a joke if I say, New England Revolution is one of the oldest soccer clubs in Major League Soccer in America because they are the first set team to ever participate in the MLS.
They are one the most successful teams in the MLS with lots of victories and trophies. And they have one of the best fan bases in America.
However, the New England Revolution Major League Soccer fan base is known as the Midnight Riders. The phrase is a reference to Paul Revere's Midnight Ride at the Outset of the American Revolution. 
The Midnight Riders' major goal is to create a network of fans so they can meet, watch, travel to, and discuss games, and have a collective voice for fans' interests with Revolution management. 
The Midnight Riders are recognized as the most ardent Revolution supporters, have been a part of the league since its creation, and are well-known for using chants, singing, drumming, and banners to show their support for the team and inspire others to do the same.
9. Sporting Kansas City
Sporting Kansas City nicknamed Wizards Is one of the most successful football clubs in America with an incredible fan base.
The Sporting Kansas City fan base is referred to as "The Cauldron," and their fans can be found cheering the team in the Members' Stand on the north side of Children's Mercy Park.
Sporting's fan base has grown significantly since its rebranding in 2010, with several fan clubs contributing to the culture and the Cauldron.
As of 2017, Sporting sold out their games ticket and there had been over 100 straight sellouts. Including 14,000 season ticket holders, and there are over 3,000-person waitlists for season tickets. 
READ: All MLS 2023 Stadiums ranked from largest to smallest
And the average age of Sporting KC season ticket holders is 28-29 years old, making them a very young fan base group.
However, Sporting KC collaborates with Sporting Innovations, a fan engagement-focused consulting company that was established by the team.
10. Columbus Crew
Columbus Crew is an old team in Major League Soccer, and they are part of the ten teams that started the MLS. They are one of the first cities to fully support the league in its early years.
Columbus was the first city to sell 10,000 season tickets, a record established as a prelude to the debut, therefore Crew supporters like to brag that they support the first-ever MLS team. 
Their fan base from 1996 to 2022 has witnessed huge growth, and they have shared plenty of exciting times winning several trophies.
They won the MLS Cup in 2008 and 2020; the Supporters' Shield in 2004, 2008, and 2009; and the U.S. Open Cup in 2002 are among the six major trophies that the Crew has won. 
READ: 7 Best Soccer Colleges In The United States
The team has also made it into the quarterfinals on three of the four occasions they qualified for the CONCACAF Champions League. 
And in 2021, Columbus Crew recorded its first continental trophy When the club won the Campeones Cup. However, In 2014, the Columbus crew broke club attendance records for both the most total attendance and the most sellouts.
And till 2022, their fan base has been fully supportive.
Conclusion
I have discussed the best fan bases in Major League Soccer including how each team has been competing in the league. We can not argue the fact that fan bases play a big role in the team's performance.
And supporters are mostly known for their chants, songs, and cultural display to support their beloved team. All of these are crucial to the results of the game. You wouldn't even love to watch your teams play in some stadium due to how crazy the opponent's fan base could be.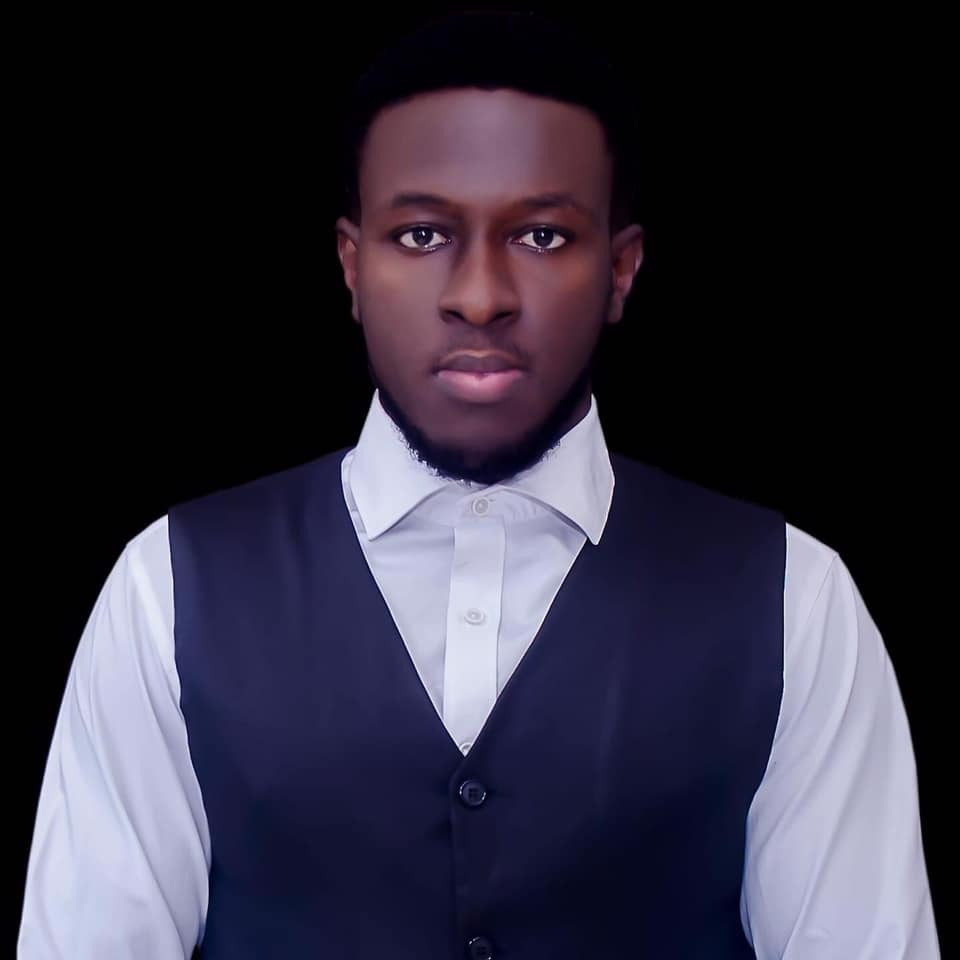 Kenneth is a an avid soccer follower, fan and writer. He is a consistent follower of the sport and is a fan of Chelsea FC.