One of the most impressive aspects of a soccer game is seeing your favorite teams be as clinical as converting every opportunity into a goal. How I wish but there are no two ways to say this;
I love football because it's fun, and it is one of the sports that captivates fans with its fast-paced action and thrilling moments. And without a doubt, football in the early 80s was very much different from how the game Is played now.
Modern football games haven't been able to record the number of goals scored in a game In the early 80s. However, What is the highest-scoring game in soccer history?
These are records that's stood for over a century now, and it's an incredible testament to the power of the sport most especially in the early 80s.
In this post, I will discuss with you some of the highest-scoring games in football history, and some of the records that have been set since. Here are the top 10 highest-scoring games in soccer history;
READ: Can You Be Offside On A Corner Kick In Soccer?
Highest Scoring Games In Soccer History
A.S Adema Vs Stade Olympique I'Emyne

Wheel power Vs Nova

Pelileo sporting club Vs Indi Native

Carpati Mirsa Vs Avintul Dirlos

Arbroath Vs Bon Accord Rovers

Dundee Harp Vs Aberdeen Rovers

Australia Vs American Samoa

Tahiti Vs Cook Island

Villareal Vs Navata

Preston North End Vs Hyde United
Let's get started.
1. A.S Adema Vs Stade Olympique I' Emyne [ 149 – 0 ]
Adema AS and the SO l'Emyrne football game took place on October 31, 2002, at Toamasina, Madagascar where Adema A.S recorded 149 goals. 
According to the Guinness Book of Records, the match has the highest score in any football game in the world of the sport.
In an intentional defeat to their bitter rivals AS Adema, SO l'Emyrne (SOE) expressed displeasure with officiating decisions that had gone against them in the game and during the previous games.
The game exceeded the previous record by a wide margin, which was Arbroath's 36-0 Scottish Cup victory over Bon Accord in 1885. The game with the biggest victory margin as of 2022 was Adema vs SO l'Emyrne.
According to some reports, the SOE coach and the referee disagreed in the early minutes of the game.
And 149 own goals were purposefully scored by SOE, according to spectators, who said that after each kickoff, the ball was intentionally placed into their own goal as the opposing players stood and stared bewildered. 
According to reports, after the game, the fans who bought the match tickets flocked to the ticket windows to get refunds. Following the game, the Malagasy Football Federation (FMF) suspended SOE coach Zaka Ratsarazaka for three years. 
Including four of the team's players; SOE captain Manitranirina Andrianiaina, goalkeeper Dominique Rakotonandrasana, Mamisoa Razafindrakoto, who also was the captain of Madagascar's national football team, and Nicolas Rakotoarimanana were also suspended until the end of the season that seam.
By far, this is the biggest high-scoring soccer game in the history of football with a record of 149 to Nil.
READ: Can A Goalkeeper Score In Soccer? (Full Guide)
2. Wheel Power Vs Nova [ 58 – 0 ]
In 2010, Wheel Power FC defeated Nova FC 58-0 to create a new British football record. Robbie Bowker scored 18 goals in a game that ended after just five minutes as they sprinted to a 5-0 lead, giving them a combined total of 28 goals.
Although it should be mentioned that Nova was forced to call up four players at the last minute to ensure their nine-men could take on the ten of Wheel Power as the result surpassed Cornish team Illogan's 55-0 thumping of Madron FC in November 2010 in the record books.
3. Pelileo Sporting Club Vs Indi Native [ 44 – 1 ]
When Pelileo Sporting Club defeated Indi Native 44-1 in a Third Division match in Ecuador, it became one of the biggest victories in football history.
According to the report, Striker Ronny Medina of Pelileo reportedly scored no less than 18 goals in the match. Pelileo sporting club is now listed in the Guinness Book of World Records after defeating its opponent by the third biggest goal margin ever.
The previous record holder for the largest goal margin was wheel power's 58-0 victory over Nova F. While Carlos Manzano and Joel Soto, teammates, scored six and five goals each, compared to Ronny Medina's 18 goals. 
However, Ten different Pelileo players had their names listed on the scoreboard in all. Though many football fans felt it was a fixed match, and after a series of investigations, there is no evidence to support a match-fixing theory.
4. Carpati Mirsa Vs Avintul Dirlos [ 41 – 0 ]
Romanian team Carpati Mirsa trashed Avintul Dirlos by an astounding 41-0 score and was in line to replace Pelileo's Sporting record.
However, Guinness investigators claim that Carpati Mirsa's fantastic league victory over rival Avintul Dirlos is not professional.
They said, "The game involving Carpati Mirsa was neither a professional nor 'first class' game, hence Pelileo Sporting Club retain their record."
READ: Can You Be Offside From Your Half (Full Guide)
5. Arbroath Vs Bon Accord Rovers [ 36 – 0 ]
Up until the AS Adema vs l'Emyrne game on October 31, 2002, Arbroath vs Bon Accord was the biggest scoreline victory in professional football. 
However, that game was thrown, so as of 2022, this match still holds the record. Though I learned that Bon Accord did not attend the game wearing any kind of official football kit, which was ominous for what was to come. 
Arbroath was probably going to win handily since the teams were so out of sync, but even in those days, when high-scoring games were frequent, the outcome was unparalleled.
According to the report, by halftime, Arbroath led 15-0 and added 21 more goals in the second half. The ball went in the posts 41 times, but five of those balls were disqualified, according to the Scottish Athletic Journal of the time. 
I learned that fans were seen here and there keeping count of the goals just like one would at a cricket match, with a scoring sheet and pencil in hand.
6. Dundee Harp Vs Aberdeen Rovers [ 35 – 0 ]
The most notable match victory for Harp was a 35-0 victory over Aberdeen Rovers F.C. in a match that was played on September 12, 1885. 
Though the biggest victory scoreline in senior football history was recorded by Arbroath when they defeated Bon Accord 36-0 on the same day, which is remarkable.
According to a rumor, the Harp-Aberdeen Rovers game's referee recorded 37 goals, while the club's officials said he had only registered 35. 
The match official accepted the lower total and sent the official score of 35-0 to SFA headquarters after admitting that it was challenging for him to keep accurate records during such a bunch of goals.
However, current reports list 35 goals and credit many players who scored in the game.
READ: 10 Best Nintendo Switch Football Games
7. Australia Vs American Samoa [ 31 – 0 ]
The national association football teams of Australia and American Samoa competed on April 11 in a match that served as Oceanian qualifying action for the FIFA World Cup of 2002. 
The International Sports Stadium in Coffs Harbour, Australia was the venue for the game. With a 31-0 victory, Australia achieved a record for the biggest victory in an international football game. 
Archie Thompson of Australia also scored 13 goals, shattering the previous mark of 12 set in an international game.
David Zdrilic scored eight goals in the game, which is the second-highest total for a player in a match between nations since World War I.
8. Tahiti Vs Cook Island [ 30 – 0 ]
As they thrashed debutants the Federated States of Micronesia 30-0 in the inaugural Pool A encounter at the Bisini Sports Grounds on 2 September 1971, Tahiti scored the highest-ever football score in Pacific Games history.
Their victory was only one goal away from Australia's 31-0 thrashing of American Samoa in a FIFA Global Cup qualification in 2001, which set a new world record.
The Tahiti squad led by 10-0 in the first 45 minutes and scored another 20 goals to humiliate the underdogs, who are taking part in the Pacific Games football tournament for the first time.
However, this is Tahiti's second 30-0 victory in the football competition of the Pacific Games; the first was against the Cook Islands in 1971.
9. Villarreal Vs Navata [ 27 – 0 ]
Villarreal beat Navata 27-0 in a friendly match to kick off their season-long preparations for the 2009/2010 season.
The Spanish team could not have hoped for a better preseason game after losing manager Manuel Pellegrini to Real Madrid that summer.
In the game, each half featured a different lineup under new manager Ernesto Valverde. Jonathan Pereira, a forward, scored seven goals in the game, and Joseba Llorente and Ruben Marcos each added four.
READ: 10 Premier League Players With The Most Titles
Including Robert Pires, a former Arsenal winger also scored twice.
10. Preston North End Vs Hyde United [ 26 – 0 ]
Preston set three FA Cup records that are still in effect: the highest home score, the highest home winning margin, and the highest aggregate score.
The Preston club from 1887 to 1889 was the first Invincibles; early Victorian game giants that swept over everyone in their path, even starting a massive 42-game unbeaten streak at one point. 
They managed to win the 1889 FA Cup without conceding any goals. Back then, there was no little accomplishment.
Regarding the record-breaking Hyde game, Preston wanted the match to be played in the middle of the week to relieve fixture congestion.  However, their opponents refused, so Preston fielded their best team to give them a lesson. What a lesson learned Lol.
In Summary
This post discussed football games with the highest scores in soccer history, and almost all the games listed happened in the early 80,90s and 2000.
Back then, the majority of players were attackers, and teams hardly thought about the defense, unlike modern football where defense is crucial.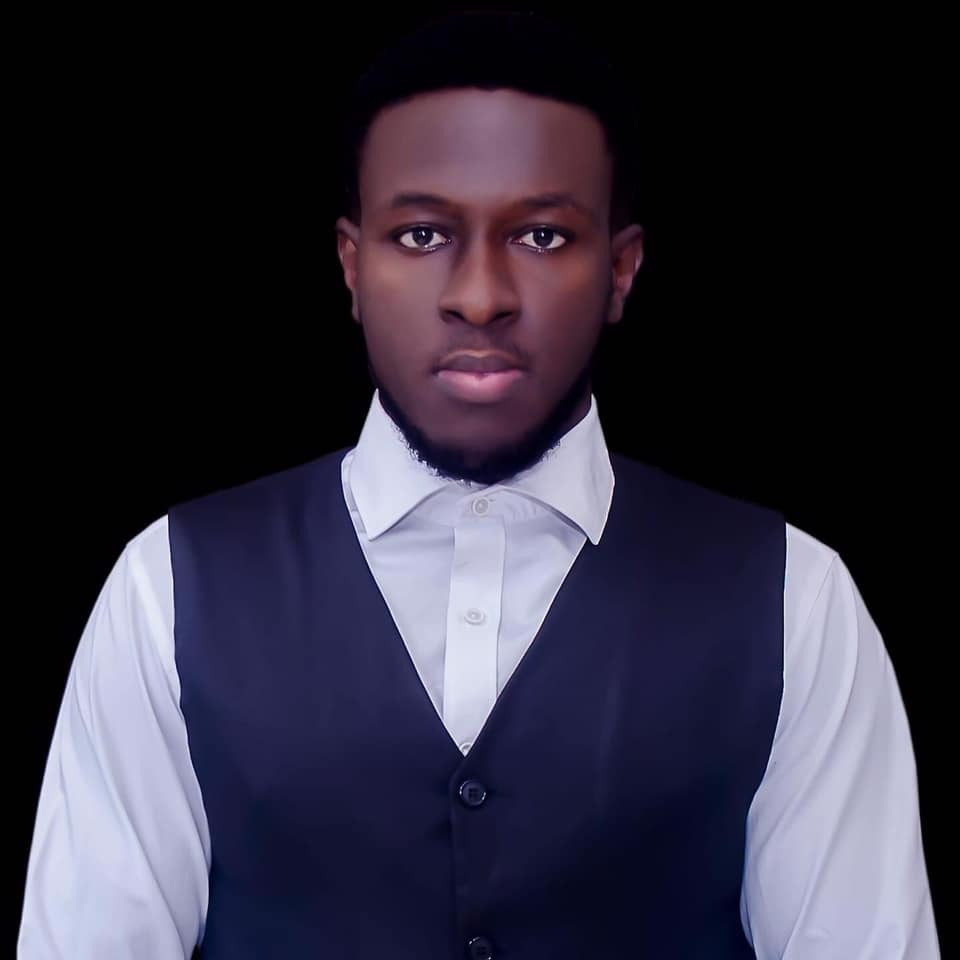 Kenneth is a an avid soccer follower, fan and writer. He is a consistent follower of the sport and is a fan of Chelsea FC.