It comes as no surprise that it is rare to find movies based on any sport and although you could eventually get your hands on some, it remains to be seen if they are done rightly or communicate a proper representation of the game.
The round leather game of soccer comes with its share of movies in this regard. Therefore, I've done some research and have come up with the best soccer movies, inspirational soccer movies, as well as soccer movies on Netflix that you can watch in 2023.
This is a list of Footiehound's best soccer movies you can watch in 2022 as well as available soccer movies on Netflix in 2023 that you can take advantage of in your spare time.
The Best Soccer Movies To Watch In 2023
1. Ted Lasso
This one is a film series about a coach who assumes the tough job of coaching in the English Premier League. It is one of the best soccer movies on Netflix and sees the role of Ted Lasso being played by Jason Sudeikis, an American Football coach from Kansas City who just lead a division two American football team to a title.
He is employed as the new coach of AFC Richmond by new owner Rebecca Welton but does not know the sport.
This is one of those movies that will help sports lovers understand that soccer and football are different sports in the United States. The series was released in 2020 and has two seasons with a third believed to be in the works.
READ: 13 Best Soccer Movies For Kids
1. Pele: The Birth of A Legend
The Brazilian Pele is one of the greatest soccer players of all time and the movie tells the story of his journey into the limelight. It shows how the football legend grew from a poor background and how he leveraged his street skills to help Brazil win the 1958 FIFA World Cup despite being very young. It is also one of the best soccer movies of all time
1. There's Only One Jimmy Grimble
This is an inspirational soccer movie about a young boy from Manchester named Jimmy Grimble who aspires to play for his school's soccer team. He is occasionally bullied and one of his bullies makes the team because his dad pays for the spot.
Regardless, he received a pair of boots that one of his idols from Manchester City played with and begins to experience a turnaround. The movie throws more light on the impact of sports figures even when least expected.
1. Green Street
Also known as Green Street Hooligans, the movie stars Elijah Wood as Matt who gets wrongfully expelled from Harvard University. After this incident, he moves to England to live with his sister.
READ: Jorgelina Cardoso – Meet The Wife Of Angel Di Maria
He gets to know her husband and is also introduced to the round leather game of soccer, although it is the hooliganism aspect of the sport, or better still, soccer hooliganism.
Matt gets to learn from the violent culture and also gets to know more about himself. The soccer movie is centered on Matt's discovery of himself and also reveals what soccer hooliganism looks like.
1. Escape To Victory
This is one of the oldest soccer movies on the list and was released in 1981. It features an all-star cast that includes the likes of Sylvester Stallone, and Michael Caine, as well as appearances from soccer legends like Bobby Moore and Pele.
It can also be described as a war movie and is set during the second world war. In the movie, folks that are in the Nazi prison camp are required to play soccer against the guards. However, the allied team has the plan to lose as means to plan their escape. You can watch to see if their escape plans from the Nazi prison came to fruition.
READ: How many players are on a soccer team?
1. Bend It Like Beckham
I guess we are all familiar with the name Beckham. It's the renowned English midfielder, David Beckham, that has his name on this title. The soccer movie represents more than just soccer although the sport is used as the major driving force.
'Bend it like Beckham' is based on the life of a British Indian girl who loves soccer but is allowed to participate in the sport by her family due to their belief that is a sport for men. This is one of the ideal soccer movies for kids that you can get your hands on.
Regardless, she continues to play the game and manages to find herself on a local women's team. This is followed up by a series of events that make the movie exciting and worth seeing.
1. Goal! The Dream Begins
The movie was released in 2005 and is the first in a great trilogy. The movie is about an illegal alien named Santiago Munez from Mexico who lives in Los Angeles and is a fan of the round leather game of soccer.
He eventually gets to play for English side Newcastle and is now under pressure to impress to go back to the States. The movie is written in such a way that soccer is used as means of escape to a better life.
1. Fever Pitch
This is the 1997 version of the movie that is based on soccer although there is an American version starring Jimmy Fallon and Drew Barrymore that was released in 2005 and is based on baseball. Fever Pitch is about Arsenal's Premier League title win in the 1988/1989 season.
The main character of the soccer movie was played by Colin Firth who is a dedicated Arsenal fan who despairs between balancing his fandom for the club and his new relationship with a woman he truly loves. It is one of the inspirational soccer movies on this list.
1. Shaolin Soccer
Another one of the best soccer movies on Netflix, one of the best soccer movies of all time, and an ideal soccer movie for kids.
Shaolin Monk is a movie where soccer meets martial arts as a Shaolin monk calls on his childhood friends after the demise of their master to ensure that they emerge victoriously in a soccer game with their powers to ensure that he is honored and also promote Shaolin kung fu.
READ: 11 Best Football Streaming Apps – Android and iOS
1. Mean Machine
Fans of the 1974 film, The Longest Yard will find this one exciting as it is an adaptation of it.
Mean Machine was released in 2001 and had Vinnie Jones play the role of Danny Meehan, a former captain of the Three Lions (England's senior national soccer team) who is hit with a ban from the game for his involvement in match-fixing.
The incident quickly escalates as he is assaulted by two police officers, ends up in prison, and eventually becomes the coach of a team of prisoners in a soccer game against the prison guards. The likes of Jason Statham and Danny Dyer feature in this movie.
1. The Damned United
The Damned United tells the story of Brian Clough's 1974 appointment as the manager of Leeds United. The decision was controversial as Clough was very unpopular amongst the fan base of the club.
Their reactions towards his appointment were eventually justified as he couldn't cut it as the manager of the team was sacked after 44 days. The movie portrays the politics of soccer and is arguably one of the best soccer movies of all time.
1. The Football Factory
The Football Factory is another soccer movie that portrays how things could go extreme in the game of soccer. Danny Dyer plays the role of a typical hooligan, a heavy drinker, a drug addict, very aggressive, and also casually racist.
READ: What are caps in soccer?
However, he toes the path to recovery and wants to escape that life, and the movie is a story of his journey to redemption.
1. The Game Of Their Lives
This movie was released in 2005 but comes with a 1950 setting and is based on of the proudest moments in American soccer history. It is based on the first time that the USMNT beat England and it was at the World Cup.
It was a major upset and the movie is one of the best inspirational soccer movies of all time. The movie examines the players that were on the team at the time and their origins. Gerard Butler is featured in this movie.
1. Offside
Released in 2006 and is based on the experiences of women trying to get into a soccer stadium to watch a soccer game between Bahrain and Iran. The women will have to disguise themselves as men or sneak in to see the game as women are not allowed in stadiums.
The movie also sees a young girl and other women arrested as they go to watch a soccer game. The movie narrates their experiences throughout the period. Meanwhile, Iran came out tops from the game with a 1 nil victory.
1. When Saturday Comes
When Saturday Comes tells the story of a heavy drinker who works in a factory but aspires to play professional soccer for Sheffield United. The movie was released in 1996 and sees the man's fortunes change after he is scouted by a recruiter and is handed the chance to fulfill his dreams although he has to battle the drinking addiction to succeed.
---
Final Words
This is by no means an exhaustive list of soccer movies that you can watch in 2023 and be entertained and inspired. A decent number of soccer movies abound but the aforementioned ones on this list will suffice regardless of if you are a fan of the game or not.
Do well to leverage our list and get a decent knowledge and experience of what the game entails in some aspects. The game of soccer is exciting and these soccer movies are too.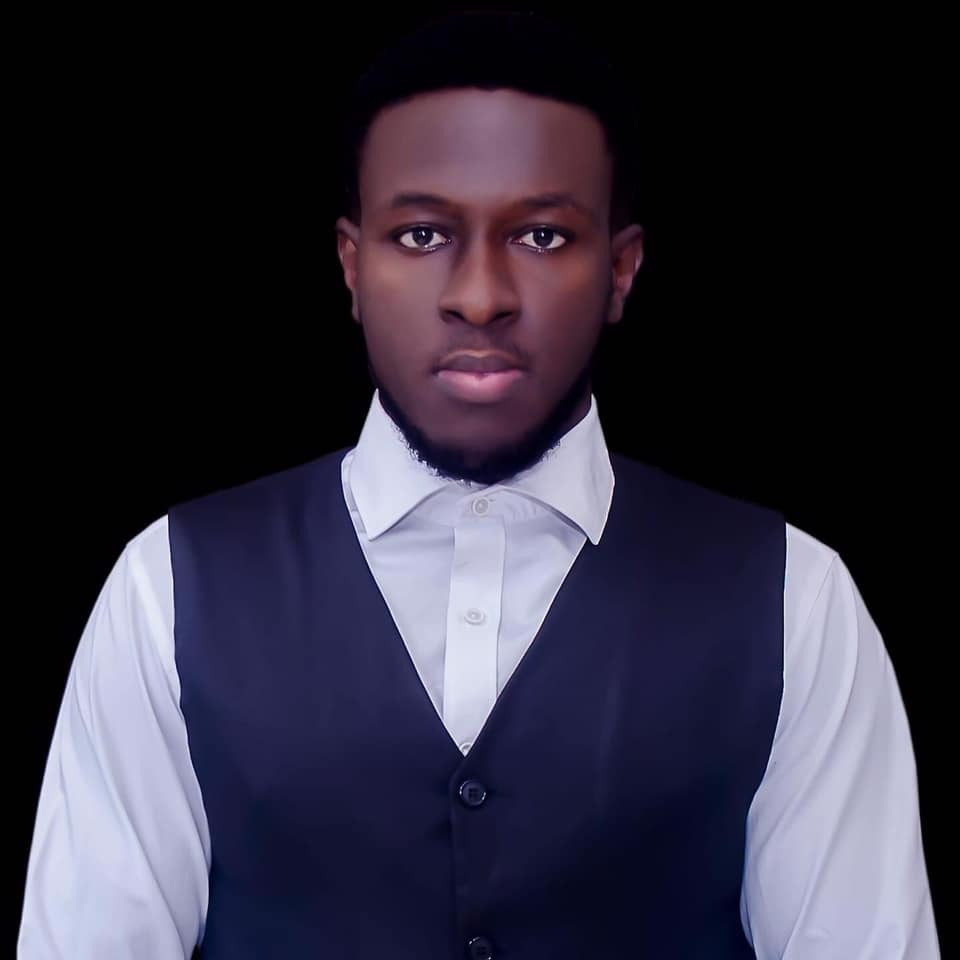 Kenneth is a an avid soccer follower, fan and writer. He is a consistent follower of the sport and is a fan of Chelsea FC.