There might be a lot of skills such as speed, passing accuracy, composure, stability, and others needed to be considered a better option for a team in soccer.
However, we do see having a clear vision in soccer as something very important. Well, most players might be using eyewear to rock better on their designers, but there are some that use eyewear to correct their sight errors so they could continue their promising careers.
However, in this article, I will be introducing you to famous soccer players who wear glasses, be they medicated, sunglasses, or others.
1. Cristiano Ronaldo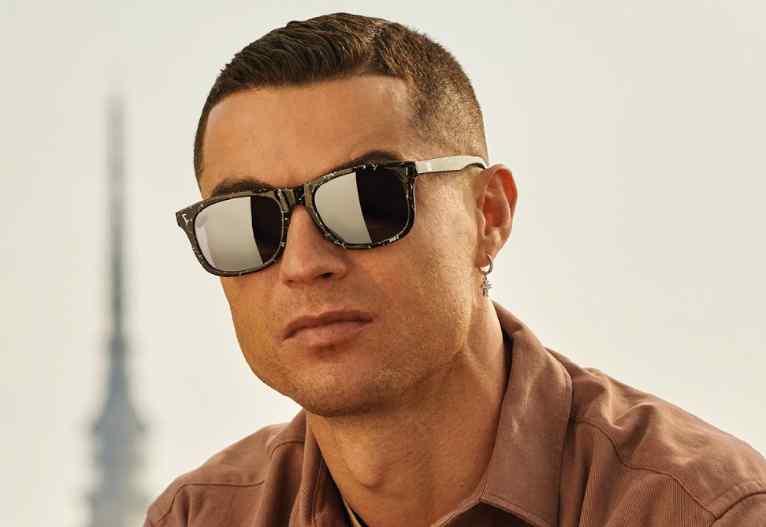 As regarded by 100% of football fans, Cristiano Ronaldo is one of the greatest personnel to ever step foot on the soccer field to kick the ball.
You might however be confused seeing the Portuguese International, Cristiano Ronaldo on our list of players that wear glasses cause you have not seen the icon on glasses before on the pitch.
The former Manchester United forward wears glasses to his advantage by creating his eyewear brand.
CR7 eyewear is a premium glasses and sunglasses brand owned by Cristiano Ronaldo. What this brand does is sell eyewear frames to people around the world.
2. Jerome Boateng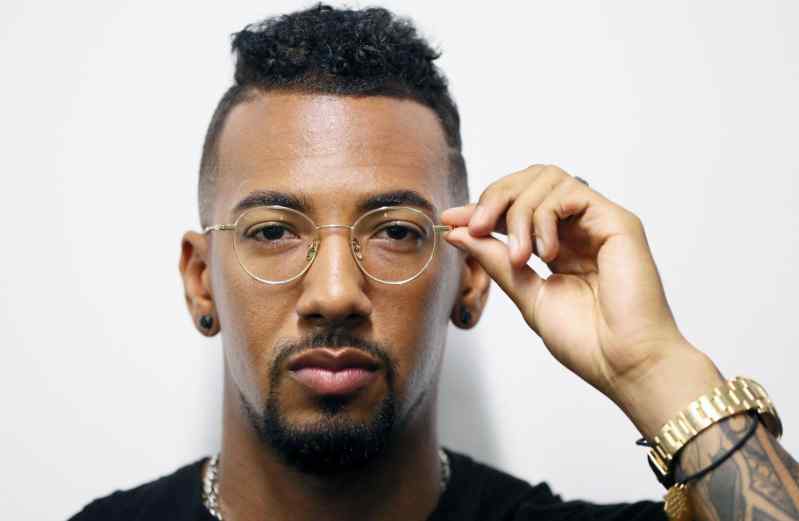 The second player on our list that uses eyewear is Jerome Boateng, a German International defender.
Jerome Boateng was widely noticed during his days playing for Bayern Munich although the player had already spent time with some clubs before arriving at Allianz Arena.
The defender's career began in the lower echelons of German soccer in his home city of Berlin, with Tennis Borussia Berlin and later Hertha Berlin. At this point, it was somewhat clear that the defender was going to make a great International star.
3. David De Gea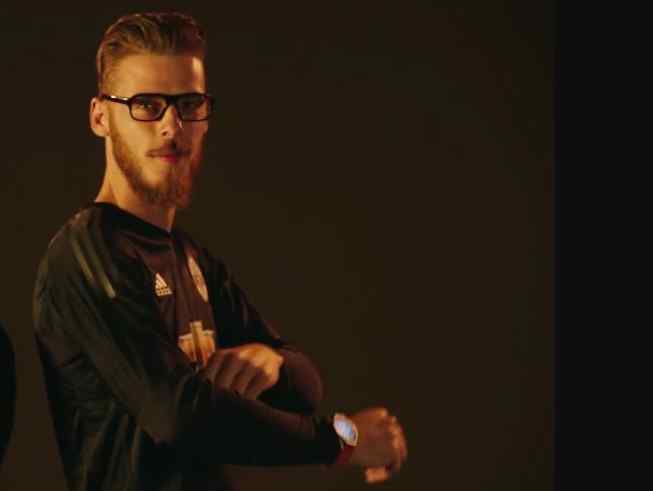 Should you not be surprised to see David De Gea on our list? Yes, the Spaniard uses contact lenses during some matches which are attached to the FIFA rules.
Before being established in England, Manchester United, De Gea was at Atletico Madrid. Sir Alex Ferguson spotted the player and then brought him as a replacement for the retiring Edwin Van Der Sar.
Despite being tagged a flop in his first few seasons in the club, David De Gea later found his form in the club and turned out to be the first-choice goalkeeper.
He has always been supported by his teammates and he is now regarded as Manchester United's all-time goalkeeper with the most clean sheets.
4. Edgar Davids
The only notable player on our list to have frequently worn glasses while playing is Edgar Davids.
The reason the Dutch legend was allowed to play around the FIFA rules was that his goggles made for him were a special pair that he would use while playing due to his condition.
Edgar Davids is one of the finest Dutchmen to ever play for Ajax. He played for 5 years when he was in Amsterdam. Other than that, Davids played for Italian sides, AC Milan and Juventus after leaving Ajax.
Along the line of his career, he played for several English sides, Tottenham Hotspur and Crystal Palace before he had a second spell with Ajax before taking up a player-manager role with the English team, Barnet in 2012.
5. KaKà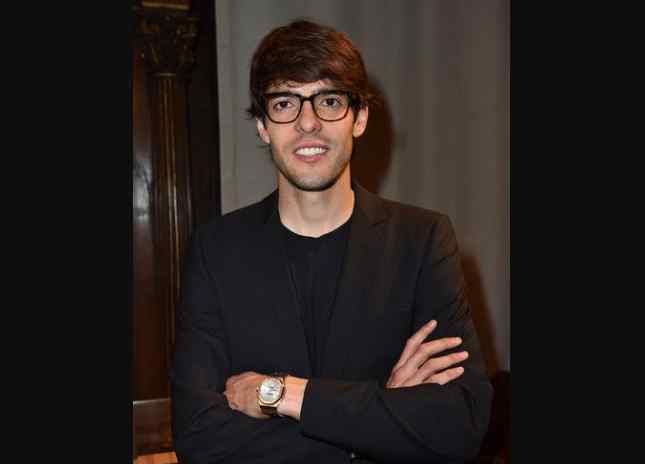 Brazil International, Ricardo Izecson dos Santos Leite, best known as Kakà is another player on our list of famous players that uses glasses.
With his playmaking skills, he has won the Balon d'Or award, the Champions League title, and also the FIFA World Cup with the Brazil National Team.
However, off the pitch, Kakà displays his sense of dressing which looks good on him accompanied with glasses. In 2009, he modeled for Emporio Armani's eyewear collection.
6. Alex Song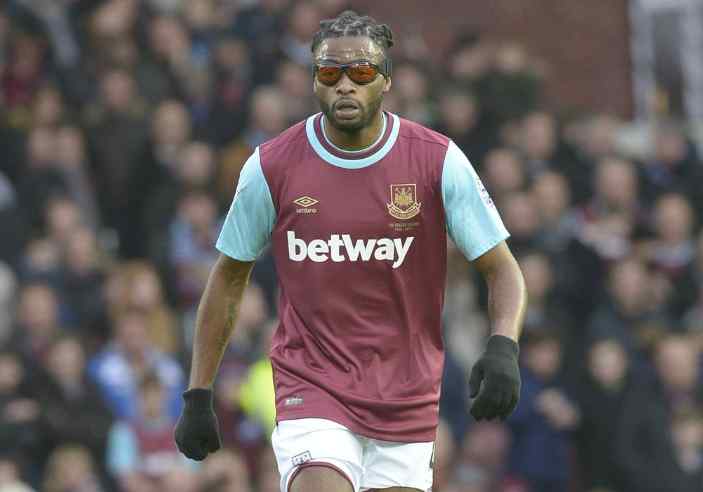 Alex Song is a retired Cameroonian professional footballer who played In the midfield as a major role throughout his career. Before being established at Arsenal starting from 2005, he began his career at Bastia.
Song made history as an Arsenal player as he made over 200 appearances from the England side before moving to Barcelona where he struggled with playing time due to his poor form.
From Barcelona, he was loaned back to England but this time, it was to West Ham in the 2014 – 2015 season.
During his days at West Ham, Song wore protective glasses because he suffers from an eye problem and dressed with the eyewear to prevent an infection.
7. Mario Balotelli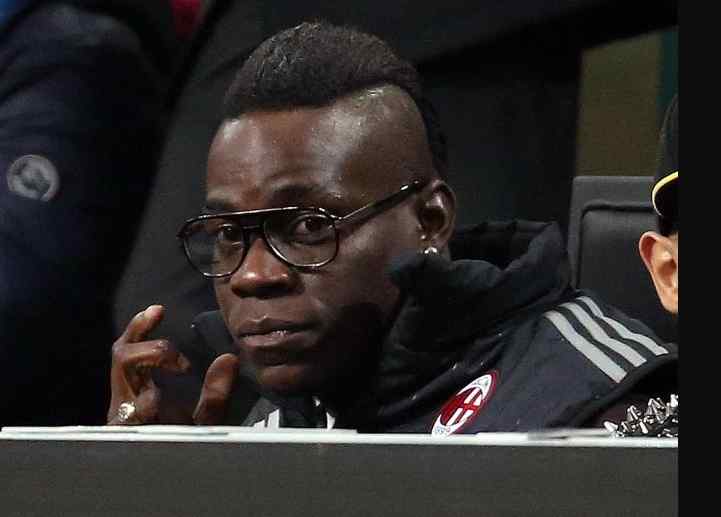 Mario Balotelli is one of the players who has played for multiple clubs and gained experience, and among the famous players that use glasses, perhaps off the pitch.
He is one of the players that was used to start the project currently running at Manchester City by Pep Guardiola. During his days in Manchester City, he won different trophies to motivate the project to keep on going.
Other than Manchester City, Liverpool, AC Milan, and Marseille are other clubs Big Mario has played for.
8. Annibale Frossi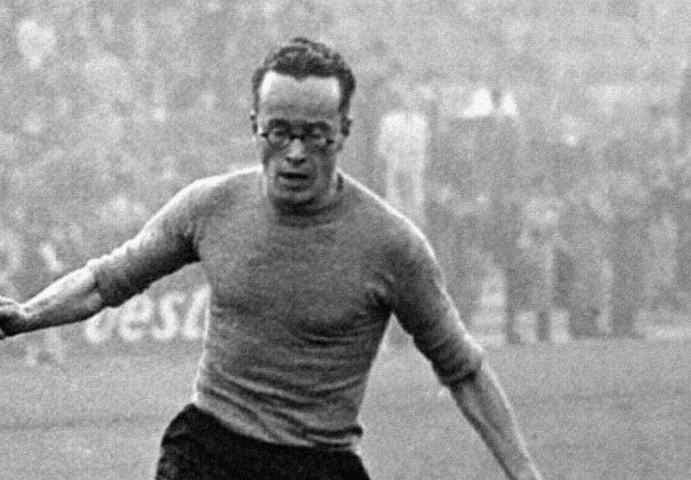 Annibale Frossi is an Italian player that was spotted early for using glasses during soccer games. The player scored outstanding goals for Italy at the 1936 Olympics in Berlin, Germany.
Due to his decisive goals scored in the Olympics, Italy was crowned with gold medals.
9. Joseph Jurion
Known by most fans as JJ or Jef is another player that was spotted using glasses during soccer games due to having myopia.
In the 1950s – 1970s, the player was actively playing at a high level, and featured for the Belgian National Team between 1955 – 1967.
10. Joop Van Daele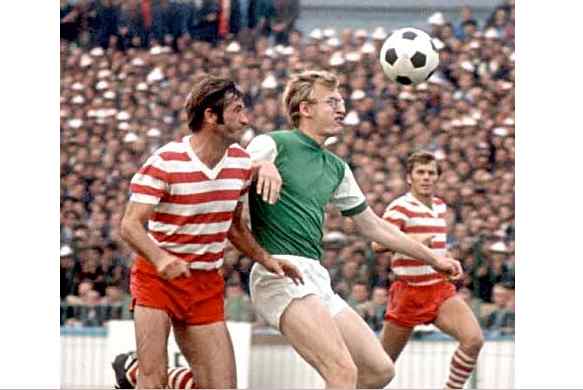 Another Dutch player on our list that wears glasses most times during a match is Joop Van Daele. The Netherlands International once had his glasses removed by an Argentine in protest when he was celebrating a goal scored.
This match is said to have been his team, Feyenoord, against an Argentinean side, Estudiantes.
11. Ian Wright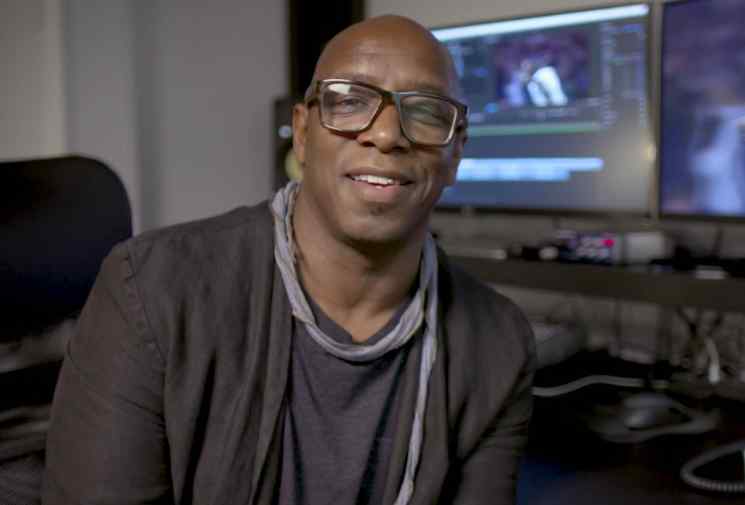 One of the players to set records in the Premier League is Ian Wright, former Crystal Palace and Arsenal forward.
Although Ian Wright was not seen wearing glasses while he was on the pitch, he has been pictured since becoming a prominent TV pundit in England with glasses.
Wright made 200 appearances for Crystal Palace and 221 for Arsenal and registered 128 goals for Arsenal making him one of the highest goal scorers in Premier League history.
Conclusion
It is no more news that glasses be worn for medical purposes or fashion and appeals to many sports professionals We've seen some soccer players wear glasses on and off the pitch and this article reveals some of the famous soccer players that wear glasses on or off the pitch.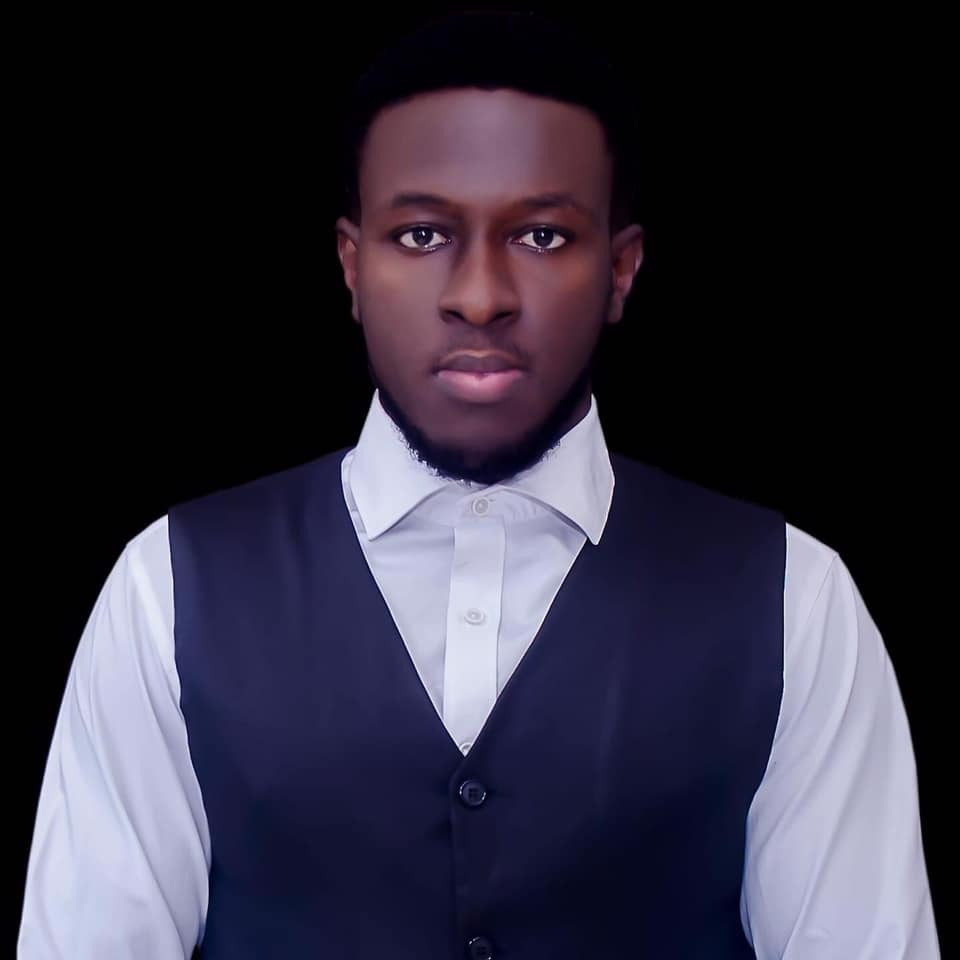 Kenneth is a an avid soccer follower, fan and writer. He is a consistent follower of the sport and is a fan of Chelsea FC.