This post lists Sunderland association football club players' wages, and salaries In the 2023/2024 season, including the top 5 highest earners In the team.
Sunderland, a team in the Championship league, is spending £9,150,000 on player salaries for the 2023-2024 season, which is about £175,962 every week. While the highest-paid player In the team earns £16,923 per week.
Let's get to it.
READ ALSO: Sheffield Wednesday F.C. Players Wages And Salaries (Top Earners in 2023)
Sunderland A.F.C Players Wages And Salaries In 2023/2024 Season
| PLAYERS | WEEKLY WAGES | YEARLY SALARY |
| --- | --- | --- |
| Jack Clarke | £ 16,923 | £ 880,000 |
| Bradley Dack | £ 15,000 | £ 780,000 |
| Daniel Ballard | £ 15,000 | £ 780,000 |
| Dennis Cirkin | £ 10,000 | £ 520,000 |
| Anthony Patterson | £ 10,000 | £ 520,000 |
| Nazarii Rusyn | £ 9,000 | £ 468,000 |
| Corry Evans | £ 8,077 | £ 420,000 |
| Timothée Pembélé | £ 7,500 | £ 390,000 |
| Luke O'Nien | £ 7,500 | £ 390,000 |
| Adil Aouchiche | £ 7,000 | £ 364,000 |
| Alex Pritchard | £ 6,731 | £ 350,000 |
| Patrick Roberts | £ 6,731 | £ 350,000 |
| Jobe Bellingham | £ 6,500 | £ 338,000 |
| Aji Alese | £ 5,769 | £ 300,000 |
| Nathan Bishop | £ 5,000 | £ 260,000 |
| Abdoullah Ba | £ 4,423 | £ 230,000 |
| Luís Semedo | £ 4,000 | £ 208,000 |
| Niall Huggins | £ 3,846 | £ 200,000 |
| Jewison Bennette | £ 3,077 | £ 160,000 |
| Trai Hume | £ 3,000 | £ 156,000 |
| Jenson Seelt | £ 3,000 | £ 156,000 |
| Mason Burstow | £ 3,000 | £ 156,000 |
| Nectarios Triantis | £ 3,000 | £ 156,000 |
| Pierre Ekwah | £ 3,000 | £ 156,000 |
| Jack Diamond | £ 2,885 | £ 150,000 |
| Ellis Taylor | £ 1,500 | £ 78,000 |
| Dan Neil | £ 1,346 | £ 70,000 |
| Jay Matete | £ 1,154 | £ 60,000 |
| Eliezer Mayenda | £ 1,000 | £ 52,000 |
| Chris Rigg | £ 1,000 | £ 52,000 |
Top 5 Highest Paid
1. Jack Clarke
Jack is a fast-paced winger with an exceptional knack for dribbling past opponents. He is a force to be reckoned with on the football field, and he doesn't just stick to one position.
While his primary position is a winger, don't be surprised if you spot him filling in as a striker. His adaptability is one of his strengths which allows him to play on either wing or even take on a central role when the team needs it.
He has a unique combination of speed and skill. With the ball at his feet, he has an amazing ability to confront and weave past opposition defenders.
His rapid pace and formidable dribbling skills make him a nightmare for opposing teams. On 9th July 2022, Sunderland secured Clarke's with a permanent transfer.
Though the exact amount remains undisclosed, he committed to a four-year deal. However, for the 2023-2024 season, Jack Clarke is set to earn a base salary of £880,000 while he earns £16,923 every week, excluding any potential bonuses. And, his contract with Sunderland runs until 30 June 2026.
2. Bradley Dack
On July 27, 2023, after parting ways with Blackburn Rovers, Dack decided to reunite with his former manager, Mowbray, and signed a contract with Sunderland.
This contract runs for an initial year, but the club holds the option to extend it for another year if they see fit. Dack is an attacking midfielder.
In his own words, he likes to position himself in a "free role behind the two strikers," where he can freely pick up the ball and navigate the final third of the pitch.
He aims to get into strategic spots from where he can create scoring opportunities and even net some goals himself. However, his energy on the pitch is underlined by Justin Edinburgh, Dack's manager at Gillingham from 2015 to 2017.
Edinburgh described Bradley as "the catalyst of [our] team." He further elaborated on Dack's unique qualities, mentioning his boundless energy, tenacity, and quality as a player.
According to Edinburgh, Dack has what it takes to shine in the Championship league, emphasizing that he "probably covers more ground than any other player."
Drawing inspiration from the legends of football, Dack once mentioned in a Sky Sports interview that he models his playing style after the iconic former Chelsea and England star, Frank Lampard.
Interestingly, aside from his passion for football, Dack had also once tried his hand at cricket, attempting to play for Kent.
Talking about the financial aspect of his contract with Sunderland, the figures are clear. Bradley Dack, at 29 years of age, is set to earn a salary of £780,000 for the 2023-2024 season.
And currently, he earns £15,000 per week, excluding any additional bonuses he might receive. However, his existing contract with the Championship club is set to run out on June 30, 2024.
READ ALSO: Watford F.C. Players Wages And Salaries
3. Daniel Ballard
When Sunderland secured Daniel Ballard's in 2022, the football community buzzed with anticipation. Because Daniel, already known for his impressive gameplay, was joining the team right as they had been promoted to the Championship tier.
Daniel certainly made his presence felt. In a thrilling match against QPR on 16th September, he netted his first goal for the Black Cats, contributing to their decisive 3-1 victory.
Moments like these not only justify Sunderland's decision to bring him aboard but also make the fans eager for more such highlights.
The talented Centre-Back, only 23 years young, has a contract with Sunderland that's set to last until the summer of 2027.
He's got 4 more years with the team, and over this period, he's slated to earn a total of £3,120,000. However, for the current season, Daniel's basic earnings stand at £780,000, while he takes home £15,000 every week.
4. Dennis Cirkin
If you've been following Sunderland A.F.C closely, then you've seen a glimpse of Dennis Cirkin's talent. As a left-back, this 21-year-old is one to watch in the 2023/2024 season, and beyond.
Cirkin has committed his future to Sunderland, with a contract that ties him to the club until June 30, 2026. He's set to earn £520,000 for this season alone.
That's £10,000 every week, even before counting any extra bonuses he might receive. Dennis's journey to Sunderland and professional football has been an interesting one.
Born in Dublin, Ireland, his roots trace back to Latvia through his parents. However, when he was just three years old, the Cirkin family decided to pack up and move to London.
Growing up in the bustling city of London, Dennis balanced his studies at Wanstead High School with his developing football career.
An important chapter of his journey began when he joined the Tottenham Hotspur academy, it was on 11 August 2021 that Dennis's path took an exciting turn.
Sunderland A.F.C. saw his talent and brought him on board for a fee that remains undisclosed. Just a few days later, on 14 August, he had already made his mark, debuting in an away game against Milton Keynes Dons. Sunderland fans would remember that match as the team secured a 2–1 victory.
READ ALSO: Swansea City A.F.C. Players Wages And Salaries
5. Anthony Patterson
Anthony Patterson, the 23-year-old goalkeeper, has come a long way in a short period. Sunderland's goalkeeper coach, Lee Butler, once praised Patterson for his incredible ability to save goals, handle the ball under pressure, and stop shots from getting past him.
Yet, like any player, Patterson has areas he can work on. Butler noted some aspects of his game that needed improvement, like confidently moving out to catch crosses, distributing the ball to his teammates, and effectively communicating on the field.
In 2021, an interesting turn of events saw Patterson loaned out to Notts County for a short stint. This move followed Sunderland's acquisition of Ron-Thorben Hoffmann, another goalkeeper, from the renowned team Bayern Munich.
Patterson's loan at Notts County was extended till January, only to be cut short by Sunderland's head coach, Lee Johnson because Sunderland's second-choice goalie, Lee Burge, got injured.
Though he briefly returned to Notts County, Patterson was soon back in Sunderland colors. This time, he wasn't just warming the bench.
Patterson took charge as Sunderland's main goalkeeper, displaying his skills to a triumphant play-off campaign In a 2-0 victory against Wycombe Wanderers in the final match.
In June 2022, they offered Patterson a long-term contract that would keep him with the team until 2026. As of now, this young talent is set to earn £520,000, which is about £10,000 every week, not counting any extra bonuses.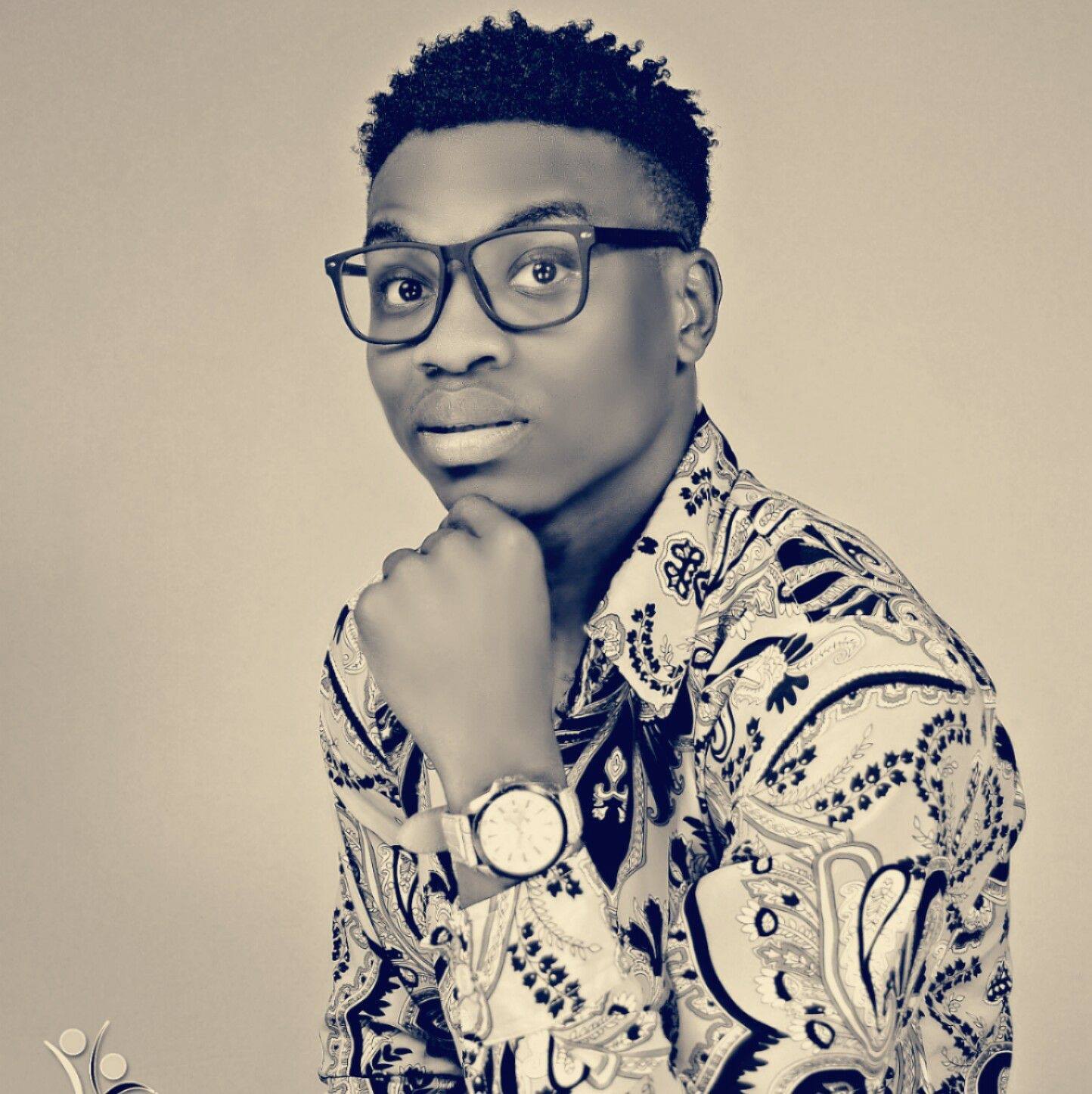 Pataka is a consistent and avid follower of the round leather game. He communicates his passion by editing soccer posts for various soccer platforms.