This post provides the top 10 exceptional players In Manchester United's history. These players delivered exceptional performances on the field, contributing significantly to the team's triumphs in European football and their trophy-winning success.
The team won its first trophy in 1886 under the name Newton Heath LYR. In 1908, they achieved their first league title, and the following year, they clinched their first FA Cup.
Since then, Manchester United has gone on to win 20 top-division titles, which is a record in itself. And out of the 20 top-division titles, 13 are Premier League titles.
They've also won the FA Cup 12 times, which is the second-highest number of victories, just behind Arsenal with 14. All of Manchester United's achievements and triumphs are primarily attributed to the exceptional skills, contributions, and performances of these great players.
READ ALSO: 10 Best Manchester United Managers Of All Time
However, here are the top 10 Manchester United greatest players of all time:
Wayne Rooney
Bobby Charlton
Denis Law
Jack Rowley
Dennis Viollet
George Best
Joe Spence
Ryan Giggs
Mark Hughes
Paul Scholes
Let's meet them.
1. Wayne Rooney
Wayne Rooney was one of the greatest players of his era, holding a special place in Manchester United's history. He's not just a legendary figure but also the club's all-time leading goal scorer.
He started his football career at Everton's youth team when he was only nine, then he made his professional debut for Everton in 2002, at the age of 16.
After two seasons with Everton, he made a move to Manchester United in the summer of 2004, with a transfer fee of £25.6 million. During his time at Manchester United, Rooney achieved incredible success, winning a total of 16 trophies.
Rooney's goal-scoring prowess is truly remarkable. He netted 253 goals for Manchester United in all competitions, making him the club's all-time leading goal scorer.
In the Premier League, he scored 183 goals for United, ranking third among players with the most goals for a single club in the competition, trailing only Harry Kane and Sergio Agüero.
Furthermore, Rooney's 208 goals in the Premier League place him as the third-highest scorer in the history of the competition. He also ranks third in terms of assists in the Premier League, with a total of 103.
2. Bobby Charlton
Bobby Charlton is regarded as one of the greatest players of all time, and his impact On the game, especially at Manchester United was exceptional.
Charlton made his debut for the Manchester United first-team in 1956 at the young age of 18. He established himself as a regular in the squad and in 1957, he helped the team become Football League First Division champions.
However, Charlton survived the tragic Munich air disaster of February 1958, thanks to the heroics of teammate Harry Gregg. Today, he is the last surviving member of the club from that tragic event.
Charlton became known for his attacking flair, exceptional passing abilities from midfield, and a thunderous long-range shot.
One of his best moments was in 1968 when he captained the team to victory in the European Cup, scoring two crucial goals in the final.
This victory made Manchester United the first English club to win the competition. After leaving Manchester United, Charlton took on managerial roles, including becoming the manager of Preston North End.
He even served as a player-manager at one point. Later in his career, he held positions as a director with Wigan Athletic and a member of Manchester United's board of directors in 1984.
3. Denis Law
Denis Law is one of the all-time Manchester United greatest players. During his time there, he was nicknamed 'The King' and 'The Lawman' by Manchester United fans for his scoring skills and team contributions.
Law's incredible career at Manchester United saw him score an impressive 237 goals in 404 appearances. He ranks third in the club's history, with only Wayne Rooney and Bobby Charlton ahead of him.
In 1964, Law achieved a remarkable feat, becoming the first and only Scottish player to win the Ballon d'Or award. His impact was instrumental in helping Manchester United secure the First Division title in 1965 and 1967.
However, he unfortunately missed out on Manchester United's historic European Cup final victory in 1968 due to injury, which remains a bittersweet moment in his illustrious career.
In 1973, Law bid farewell to Manchester United and returned to Manchester City for a final season.
READ ALSO: Manchester United Biggest Rivals (Top 5)
4. Jack Rowley
Jack Rowley known as "The Gunner" goal-scoring skills make him one of Manchester United's all-time greats. Rowley's professional football career began in 1935 with Wolverhampton Wanderers, although he struggled to secure a place in the first team.
He then moved on to Cradley Heath, a club in the Birmingham & District League, before catching the eye of bigger clubs.
In February 1937, he signed with Bournemouth & Boscombe Athletic, where he quickly made a name for himself by scoring ten goals in his first 11 games.
His talent didn't go unnoticed, and eight months later, Manchester United secured his services for £3,000 when he was just 17 years old.
Rowley made his debut for the club in October 1937 against Sheffield Wednesday, and in only his second game, he showed us what we are to expect, scoring four goals against Swansea Town.
By the time World War II disrupted senior football in September 1939, Rowley had already played 58 times for United, scoring 18 goals and helping them secure promotion back to the First Division in his debut season.
Rowley succeeded as a center-forward in Matt Busby's early United team, playing a pivotal role in the team's triumphs, including the FA Cup win in 1948, where he scored two crucial goals in the final, and the Football League title in the 1951-52 season.
In February 1949, he became one of the few players in the club's history to score five goals in a single game, recording this feat in an 8-0 FA Cup victory over Yeovil Town.
Overall, Rowley is one of just four players in Manchester United's history to score over 200 goals for the club, standing alongside the likes of Bobby Charlton, Denis Law, and Wayne Rooney.
In 1955, he bid farewell to Manchester United to take on the role of player-manager at Plymouth Argyle.
5. Dennis Viollet
Dennis Viollet was part of the famed Busby Babes and a survivor of the tragic Munich air disaster. Viollet's career with Manchester United began in 1949 when he joined the club.
He worked his way up through the junior ranks, turning professional in 1950, and made his debut for the senior team in April 1953 against Newcastle United.
In September 1956, he scored four goals in a 10-0 victory against Belgian champions Anderlecht, which remains one of United's biggest competitive wins.
However, tragedy struck in February 1958 when the Munich air disaster happened. The plane carrying the team crashed during takeoff in bad weather, resulting in the loss of 21 lives, including seven Manchester United players.
Viollet miraculously survived with injuries to his head and face. He returned to action in less than three months, playing in the 1958 FA Cup Final, which United lost to Bolton Wanderers.
During the 1959-60 season, Viollet had his most prolific period, setting a club record, scoring 32 goals in 36 league appearances.
Despite his outstanding contributions, Viollet was surprisingly sold to Stoke City in January 1962, leaving Manchester United with an impressive record of 179 goals in 293 appearances.
READ ALSO: Top 5 Manchester United Biggest Defeat In The Premier League History
6. George Best
George Best is renowned for his exceptional dribbling skills, and he is considered one of the greatest football players of all time. His talent and style of play earned him numerous honors and made him a beloved figure in football.
In 1968, Best was named European Footballer of the Year and also came fifth in the FIFA Player of the Century vote. Best's club career started in England with Manchester United at the young age of 17.
His talent was so clear that the scout who discovered him at the age of 15 sent a telegram message to manager Matt Busby, declaring, "I think I've found you a genius." Over 11 years with Manchester United, Best made 470 appearances and scored 179 goals.
7. Joe Spence
Joe Spence is one of the loved figures at Manchester United with his consistent and entertaining presence on the field, even during challenging times for the club.
Spence arrived at Manchester United from the north-east amateur side, Scotswood, and made an immediate impact. In his debut match, he dazzled, scoring four goals in a 5-1 victory over Bury at Old Trafford.
From that point on, he became a model of consistency, making 510 appearances for the club and scoring 168 goals during his time. Despite his contributions, Spence faced the misfortune of not winning any major honors while at Manchester United.
It wasn't until he left the club in 1933 that he finally lifted some silverware, winning the Third Division North championship with Chesterfield in 1936.
Spence's time at Old Trafford coincided with some of the most challenging years in the club's history. However, even when Manchester United faced difficulties, Spence's entertaining presence on the field remained a true highlight for the supporters.
8. Ryan Giggs
Ryan Giggs is a true Manchester United icon, and his incredible skill makes him an integral part of Manchester United's rich history.
Giggs started his football career at Manchester City as a youngster, but on his 14th birthday in 1987, he moved to Manchester United.
He made his professional debut for the club in 1991 and remained a mainstay in the first team for 23 years. During his time at the club, Giggs recorded a record-breaking 963 competitive appearances for Manchester United.
Giggs is one of the most decorated footballers in history, boasting 13 Premier League winner's medals, four FA Cup winner's medals, three League Cup winner's medals, two UEFA Champions League winner's medals, a FIFA Club World Cup winner's medal, an Intercontinental Cup winner's medal, a UEFA Super Cup winner's medal, and nine FA Community Shield winner's medals.
He was the first player to win two consecutive PFA Young Player of the Year awards in 1992 and 1993 and later won the PFA Player of the Year award in 2009.
Giggs played in each of the first 22 seasons of the competition and scored in each of the first 21 seasons. He also holds the record for the most assists in Premier League history, with an impressive 162 assists.
9. Mark Hughes
Mark Hughes was outstanding during his two spells at Manchester United being one of United's prolific goal-scorers. It all started in 1980 when he was spotted by the team's talent scout, Hugh Roberts, shortly after leaving school.
It took three years for Hughes to make his first-team debut, and he made it with a goal in a 1-1 draw against Oxford United in the League Cup during the 1983-84 season.
Hughes faced the challenging task of breaking into a forward partnership consisting of Frank Stapleton and Norman Whiteside.
Nevertheless, he established himself in the first team, partnering with Stapleton in attack while Whiteside shifted to midfield.
In his debut season, Hughes scored 25 goals in 55 matches across all competitions, helping Manchester United secure an FA Cup victory over Everton and a fourth-place finish in the league.
The following season saw Hughes continue his goal-scoring prowess with 18 goals, and Manchester United led the league until February.
Unfortunately, a slump in the second half of the season resulted in a fourth-place finish. Hughes's 17 league goals in that season remained the highest in a single league season throughout his career.
In May 1988, Hughes returned to Manchester United for a then club-record fee of £1.8 million. Throughout his second spell, he proved to be a dynamic goalscorer and a vital player for the club.
Hughes was instrumental in United's successes, including winning the UEFA Cup Winners' Cup, the League Cup, and the FA Cup.
In the 1993-94 season, Hughes finally secured an English League title medal as Manchester United won the inaugural Premier League title.
Hughes was United's top scorer, contributing 15 goals in the league. However, Hughes departed Manchester United with 163 goals scored during two spells at the club.
READ ALSO: Top 10 Hottest Single Football Players In The World
10. Paul Scholes
Paul Scholes is one of the greatest Manchester United players in history. Scholes came through the Manchester United youth academy, a key member of the renowned group known as Fergie's Fledglings, who were developed by Sir Alex Ferguson.
Throughout his time at the club, Scholes made 718 appearances, a feat that ranks him third in terms of total appearances for Manchester United.
After announcing his retirement from playing in May 2011, he took on a coaching role at the club. However, he made a surprising return to the pitch in January 2012 and played for one more season before retiring again in May 2013.
Scholes' impact on Manchester United's trophy cabinet is unquestionable. He contributed to the club's success, winning an impressive 25 trophies, including 11 Premier League titles, more than any other English player, and two UEFA Champions League titles.
Paul Scholes is honored not only for his numerous honors but also for his exceptional skill and influence in the midfield.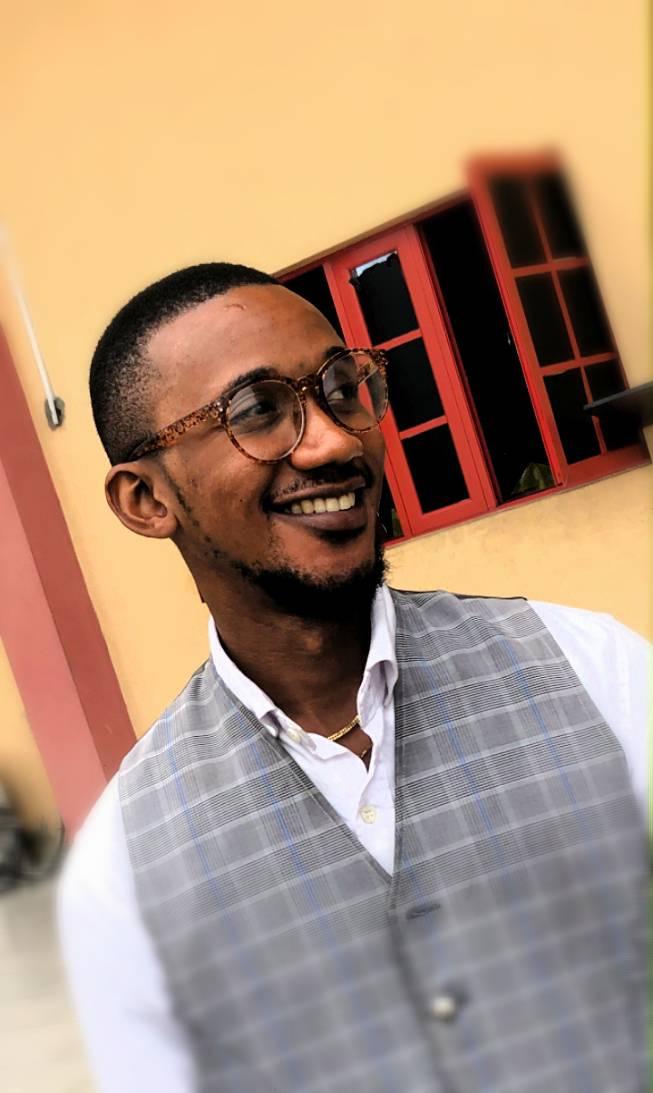 Douglas Jay is a Manchester United FC fan who has followed the sport for years. He is also a Footiehound Editor with a huge passion for the round leather game.