While Manchester United is one of the most successful football clubs in the English Premier League, they do not have a perfect success story.
And that's the beauty of football as it could take a turn at any club with unimaginable results.
But really, defeats are bound to happen, and if you've read about their illustrious history, you will know these losses can never overshadow their triumphs.
However, I wouldn't want to be biased at this point because I have shared with you their biggest wins ever, so, let's do their worst defeat in Premier League history.
READ ALSO: Top 5 Real Madrid's Biggest Losses Against Barcelona
List Of The Top 5 Manchester United Biggest Defeat In The Premier League History
Liverpool 7-0 Manchester United March 5, 2023
Manchester United 1-6 Manchester City October 23, 2011
Manchester United 1-6 Tottenham October 4, 2020
Manchester United 0-5 Liverpool October 24, 2021
Chelsea 5-0 Manchester United October 3, 1999
Let's get to the games.
1. Liverpool 7-0 Manchester United March 5, 2023
On March 5, 2023, in a match that can only be described as a stunning display of dominance, Liverpool crushed Manchester United in a 7 – 0 victory.
This win not only marked Liverpool's biggest-ever competitive win against the Red Devils but also set a new record, beating their previous 7-1 triumph in the Second Division way back in October 1895.
The match was a sensation of offensive brilliance, with Liverpool's attacking trio. Cody Gakpo, Darwin Núñez, and Mohamed Salah were the architects of United's misery, each scoring a brace.
Roberto Firmino also piled on the agony by adding a seventh goal. The defeat ranks as Manchester United's joint-biggest ever loss in their history.
The Red Devils hadn't suffered such a heavy defeat since their encounter with Wolverhampton Wanderers in 1931, which also ended in a 7-0 scoreline.
Analyzing the match statistics reveals the extent of Liverpool's dominance on that day. They committed fewer fouls (13) compared to United's 14, showing their disciplined approach.
The discipline extended to avoiding any red cards, while United received three yellow cards during the game. Liverpool also demonstrated their tactical quality, with 60% possession compared to United's 40%.
In terms of shots on goal, Liverpool fired 18 attempts, with 8 finding the target, while United managed only 8 shots, 4 of which troubled the opposition's goalkeeper.
2. Manchester United 1-6 Manchester City October 23, 2011
It was a titanic clash between Manchester United and Manchester City at Old Trafford on October 23, 2011.
Indeed, It is an iconic Manchester derby as City emerged victorious with a 6-1 win, celebrating their biggest-ever win against their rivals and their most important victory at Old Trafford since their 5-0 win in 1955.
The match was a shower of goals, drama, and a touch of individual brilliance.
Mario Balotelli, in his unique style, opened the scoring in the 22nd minute and was honored by revealing a message on his undershirt that read "Why Always Me," a cheeky reference to the media attention surrounding him at the time.
City maintained their lead at halftime, and the game took a dramatic turn when Jonny Evans of Manchester United was shown a red card for a foul on Balotelli early in the second half.
Balotelli, seizing the moment, doubled his count in the 60th minute, and Sergio Agüero swiftly added a third goal. While Darren Fletcher managed to pull one back for United as a consolation, City released a horror attack in injury time.
Edin Dzeko found the net twice, with David Silva benefitting from his assist, completing a remarkable hat-trick of goals in the dying moments of the game.
READ ALSO: Top 5 Real Madrid's Biggest Home Wins Against Barcelona
3. Manchester United 1-6 Tottenham October 4, 2020
Here we go again, On October 4, 2020, the grounds of Old Trafford witnessed one of Manchester United's most humiliating defeats in Premier League history.
Facing Tottenham Hotspur, United suffered a shocking 6-1 loss that stunned fans and pundits. In the first minute, Anthony Martial was fouled in the penalty area, resulting in a penalty for Manchester United.
Bruno Fernandes coolly converted the spot-kick, providing an early glimmer of hope. However, that hope would soon be demolished.
In a remarkable turn of events, Tottenham pitched impressive football tactics at the United defense. Luckily, Tanguy Ndombele struck back for Spurs, leveling the score with a clear left-footed shot. Then the Spurs took control of the game.
The turning point came in the 28th minute when United's Anthony Martial was shown a red card for violent conduct, and From that moment on, Tottenham increased their firepower, using the merit of a short team.
Son Heung-Min was one to capitalize on the advantage first, scoring two goals within the first half. And in the second half, Tottenham intensified their dominance.
Harry Kane, Serge Aurier, and a goal from Erik Lamela compounded United's nightmare, pushing the scoreline to a 6-1 in favor of Tottenham.
The match statistics highlighted Tottenham's dominance, with their 62% possession dwarfing United's 38%.
And In terms of shots on goal, Tottenham registered a staggering 22 attempts, while United managed only 5, underscoring the gulf in attacking qualities.
The foul count favored United with 14, compared to Tottenham's 11, but the game's narrative had long been defined by the scoreline.
This defeat would go down in history as one of Manchester United's biggest defeats.
4. Manchester United 0-5 Liverpool October 24, 2021
On October 24, 2021, Liverpool produced an emphatic 5-0 thrashing against United at Anfield. The star of the performance was none other than Mohamed Salah.
Salah's clinical display resulted in a hat-trick, making him the first Liverpool player to achieve this feat at Old Trafford since Fred Howe in November 1936.
His goals, combined with strikes from Naby Keïta and Diogo Jota, completed the victory for Liverpool in the 2021-22 Premier League season.
His hat trick also marked the first time an away player had achieved such a feat at Old Trafford since Cristiano Ronaldo's memorable hat trick in April 2003.
Moreover, it represented the first hat-trick scored by an away team in the Premier League era at the iconic venue. The match was a display of Liverpool's dominance and ruthless efficiency.
They overwhelmed United with their attacking qualities, tearing through their defense time and again. The goals flowed freely, with United's backline in disarray and their hopes of victory crashed.
READ ALSO: Top 5 Amazing Defenders With Most Goals In Premier League History (2023 Update)
5. Chelsea 5-0 Manchester United October 3, 1999
Stamford Bridge witnessed an exceptional game that would go down in Manchester United's history as one of their biggest defeats in the Premier League on October 3, 1999.
The game got off to a disastrous start for Manchester United, as Chelsea's Gus Poyet found the back of the net within 28 seconds.
A defensive mix-up between goalkeeper Massimo Taibi and defender Denis Irwin allowed Poyet to easily head the ball into an open net.
The early setback rattled United, who struggled to regain their composure.
Chelsea continued to dominate as Chris Sutton made his mark since his £10 million transfer, adding to United's misery by scoring the second goal with a header over Taibi's leap.
United tried to come back in the game, but everything changed in the 22nd minute when Nicky Butt was shown a red card for a high challenge on Chelsea's Dennis Wise.
The second half was horrible for United as Chelsea kept piling on the suffering.
A free kick played into the United box resulted in another goal for Chelsea, this time with Poyet smashing the ball onto the underside of the bar and into the net.
Soon after, Zola curled into the box and delivered a cross that United's Henning Berg deflected into his net. It was an entertaining clash that resulted in woes for the United supporters at Stamford Bridge.
READ ALSO: Top 7 Highest-Paid Coaches In The Premier League 2023
Conclusion
While Manchester United boasts impressive triumphs in the English Premier League, they have also experienced their share of worst defeats.
These losses include the infamous 7-0 defeat to Liverpool in 2023, the 6-1 thrashing by Manchester City in 2011, the humiliating 6-1 loss to Tottenham in 2020, the 5-0 demolition by Liverpool in 2021, and the 5-0 drubbing at the hands of Chelsea in 1999, was just a proof of the challenges faced by Manchester United in their history.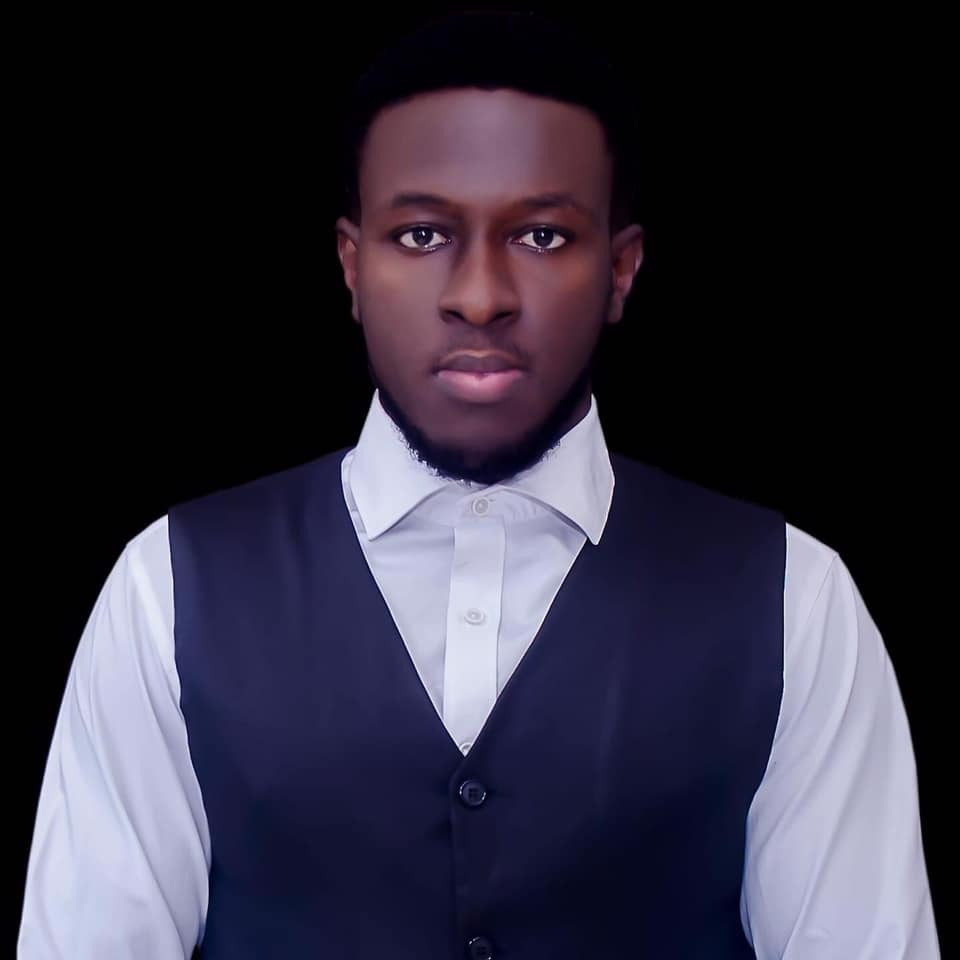 Kenneth is a an avid soccer follower, fan and writer. He is a consistent follower of the sport and is a fan of Chelsea FC.