This post provides the top 10 greatest players In Real Madrid's history. These top 10 greatest players have been the main ingredient of Real Madrid's success.
They have played an indispensable role as FIFA recognized Real Madrid as the best football club of the 20th century. The club has achieved greater success in the European Cup/Champions League, holding records for most wins, most draws, and most goals scored.
Real Madrid is the only club that managed to win the Champions League three times in a row twice. And their most recent victory in May 2022 was their 14th Champions League title, a Guinness World Records milestone.
This list of players have played their part in helping Real Madrid win a remarkable 100 trophies, establishing their place in the history of football. With that said, check out my list of the top 10 greatest Real Madrid players of all time:
READ ALSO: Real Madrid's Top 5 Biggest Rivals
Cristiano Ronaldo
Alfredo Di Stefano
Ferenc Puskas
Fernando Hierro
Francisco Gento
Sergio Ramos
Raul
Zinedine Zidane
Iker Casillas
Santiago Bernabeu
Let's meet them.
1. Cristiano Ronaldo
Ronaldo joined Real Madrid in 2009 for €94 million (£80 million), which was the most expensive football transfer at the time.
And teamed up with Karim Benzema and Gareth Bale, and they formed an unstoppable attacking trio that played a pivotal role in Real Madrid's four Champions League victories from 2014 to 2018, including the historic La Décima.
During his spell at the club, Ronaldo won back-to-back Ballon d'Or awards in 2013 and 2014, followed by another in 2016 and 2017.
While he had a friendly rivalry with Lionel Messi, he consistently ranked among the world's top talents. Ronaldo is Real Madrid's all-time leading goal scorer and the highest-scoring player in the Champions League.
Impressively, he won the competition's top scorer for six consecutive seasons, from 2012 to 2018.
With Ronaldo in their ranks, Real Madrid enjoyed a golden era, clinching four Champions League titles, two La Liga championships, two Copa del Rey triumphs, two UEFA Super Cups, and three Club World Cups.
2. Alfredo Di Stéfano
Alfredo Di Stéfano brought an impressive era to the club In 1953, at the age of 27.
He was the heart of one of the most successful teams ever formed, displaying his incredible talent, scoring 216 league goals in 282 games for Real Madrid, a record that stood the test of time until the likes of Raúl, Cristiano Ronaldo, and Karim Benzema graced the club.
Partnering with the legendary Ferenc Puskás, Di Stéfano's 49 goals in 58 matches set an all-time high in the European Cup, even though it was later surpassed by a new generation of Real Madrid stars.
He scored in five consecutive European Cup finals from 1956 to 1960, including a memorable hat-trick in 1960. Di Stéfano's brilliance made him the European Footballer of the Year in 1957 and 1959.
He is the sixth-highest scorer in the history of Spain's top division and Real Madrid's third-highest league goalscorer of all time.
READ ALSO: Real Madrid's All Time Top Scorers (Top Ten)
3. Ferenc Puskas
Ferenc Puskás joined Real Madrid when he was 31 years old, and it was sensational. Puskás was impressive in his first season, scoring four hat-tricks.
One of these feats occurred in only his second game, against Sporting de Gijón on September 21, 1958. In a match against UD Las Palmas on January 4, 1959, Puskás and Alfredo Di Stéfano both netted hat-tricks in a 10-1 victory.
During the 1960-61 season, Puskás struck four goals in a single game against Elche CF, and the following season, he scored an incredible five goals against the same team.
In 1963, he recorded two hat-tricks against FC Barcelona, once at the Bernabéu and again at the Camp Nou. Over eight seasons with Real Madrid, Puskás played 180 La Liga games, scoring 156 goals.
His consistency was incredible, scoring 20 or more goals in each of his first six Spanish league seasons, winning the Pichichi award four times.
Notably, Puskás was an integral part of Real's domination, helping them secure five consecutive La Liga titles between 1961 and 1965, and lifting the Copa del Generalísimo in 1962, where he scored both goals in the final against Sevilla FC.
In European competition, Puskás was also amazing, playing 39 games in the European Cup and netting 35 goals.
4. Fernando Hierro
Hierro's football career started at his hometown club, Vélez CF, before a brief spell at CD Málaga, where he faced early rejection and was told he wasn't cut out for the sport.
He made his La Liga debut with Real Valladolid, grabbing the attention of Real Madrid, who signed him in 1989 after two impressive seasons.
At Real Madrid, Hierro was sensational, and his versatility was a plus to his talents. He scored seven goals in 37 games In his first season.
His coach, Radomir Antić, recognized his potential and pushed him forward on the field. This move paid off, as Hierro combined solid defensive performances with an impressive goal-scoring record.
Over three seasons, he netted 44 league goals, with 21 in the 1991–92 season being a career-best. Hierro often partnered with club legend Manolo Sanchís in the heart of the defense, forming a formidable duo.
They were instrumental in securing five La Liga titles and three UEFA Champions League trophies for Real Madrid. After Sanchís' retirement, Hierro took up the captain's armband.
One of his best moments was against Real Zaragoza in March 2002 when he scored a hat-trick in a 3–1 home.
5. Paco Gento
Paco Gento took the reins as captain during the transition period in 1967, leading a youthful team dubbed the "Ye-yé" generation.
Gento won the European Cup six times with Real Madrid between 1955 and 1966, and he is the only Madrid player to have played a part in all these victories, amassing 31 goals in 88 European Cup matches.
In domestic competitions, Gento clinched 12 La Liga titles during his illustrious career with Real Madrid, scoring 128 goals in 428 league appearances, a remarkable feat for a winger, especially considering he often set up goals for his teammates, Di Stéfano and Puskás.
READ ALSO: Top 5 Real Madrid's Biggest Home Wins Against Barcelona
6. Sergio Ramos
Sergio Ramos made his mark at Real Madrid after a promising start with Sevilla's youth academy. In the summer of 2005, he moved to the capital and became a vital figure for the club.
Ramos's time at Real Madrid was awesome, winning 22 major honors, including five La Liga titles and four UEFA Champions League crowns.
He is one of the goal-scoring defenders In La Liga history. In the quest for UEFA Champions League glory, Ramos played an indispensable role.
He was a key player in all four of Real Madrid's triumphs in the competition, netting a dramatic 93rd-minute equalizer in the 2014 UEFA Champions League final, and he also scored the opening goal in the 2016 final.
Ramos won FIFPro World eleven times, a record for a defender. Additionally, he earned a spot in the UEFA Team of the Year on nine occasions, another record for a defender and third-highest among all players.
His dominance in La Liga was clear with his five-time La Liga's Best Defender honor.
7. Raúl
Raúl began his soccer career in the local youth team In his town before he made a brief move to Atlético Madrid's youth setup.
In 1994, Raúl penned his first professional contract with Real Madrid's fourth-division team, Real Madrid C. He went on to spend 16 years wearing the iconic white jersey of Real Madrid.
He's the club's third all-time leading goalscorer, with an incredible 323 goals, and holds the record for the most appearances in the club's history, 741.
During his illustrious spell with Los Blancos, Raúl won six La Liga titles, three UEFA Champions League titles (where he scored in two finals), four Supercopa de España titles, one UEFA Super Cup, and two Intercontinental Cups.
In 2003, Raúl was handed the captain's armband, succeeding Fernando Hierro, and he retained this position until he departed from the club in 2010.
8. Zinedine Zidane
Zinedine Zidane made a transfer to Real Madrid in 2001, commanding a world-record transfer fee of 150 billion Italian lire (approximately €77.5 million at the time).
He joined the star-studded Galácticos era, which saw international football stars wear the Real Madrid jersey year after year.
He was impressive in his debut season, and in the 2002 UEFA Champions League Final, Zidane scored an interesting match-winner goal,  a left-footed volley from the edge of the 18-yard box.
The goal is always celebrated as one of the greatest moments in Champions League history. Zidane's magic continued to mesmerize in the following season as he was instrumental in Real Madrid clinching the 2002–03 La Liga title.
Alongside Luís Figo in midfield, he dazzled fans and was named FIFA World Player of the Year for the third time. In 2004, the football world celebrated Zidane's excellence, voting him the best European footballer of the previous 50 years in UEFA's Golden Jubilee Poll.
READ ALSO: Liverpool vs Real Madrid UCL Final – H2H, Stats, What to expect
9. Iker Casillas
Iker Casillas often hailed as one of the greatest goalkeepers in the history of football, started in the Real Madrid youth ranks, and he steadily climbed the ladder to the senior team, making his debut in 1999 as the youngest goalkeeper to play in and win the Champions League final at just 19 years and four days old.
In no time, he became Real Madrid's first-choice goalkeeper. Throughout his illustrious career in Madrid, Casillas won five La Liga titles, four Supercopa de España titles, two Copa del Rey titles, three UEFA Champions Leagues, two UEFA Super Cups, two Intercontinental Cups, and the FIFA Club World Cup.
10. Santiago Bernabeu
Santiago Bernabéu's story with Real Madrid began when he was just a young boy. His family moved to Madrid, and he joined Real Madrid's youth team when he was 14 years old.
But even before that, he used to watch Real Madrid's matches as a fan. As he grew up, Bernabéu became a leader on the field and was even the team's captain for a long time.
In 1920, he briefly played for Real Madrid's city rival, Atlético Madrid, but his heart was always with Real Madrid. So, he returned to the club in 1921 and played as a striker.
After he retired from playing in 1926, Bernabéu didn't leave Real Madrid, he stayed with the club until 1935, first as the manager of the first team, then as a director, and later as an assistant manager.
Santiago Bernabéu's connection with Real Madrid runs deep, and he played a big part in making the club what it is today.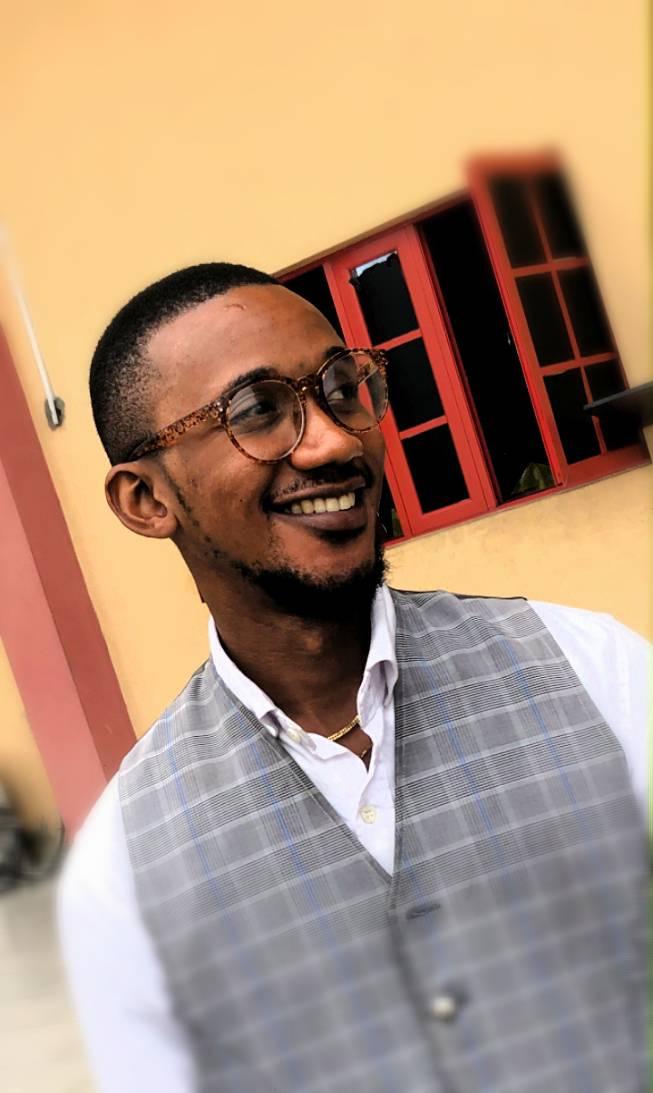 Douglas Jay is a Manchester United FC fan who has followed the sport for years. He is also a Footiehound Editor with a huge passion for the round leather game.