If you are looking for a list of the best Nintendo Switch football games, then this post is for you. Some time ago while on a vacation with my family, my cousin introduced me to Nintendo Switch games. I didn't find it easy with every game on the switch except football games perhaps because I'm a big fan of football.
But here's the deal; I have come across many football games, but I have tasted a few. They might not be the best of the best, but this is arguably the best I have played on a Nintendo Switch, and I feel they are worth sharing with you.
Here are the best Nintendo Switch football games that I have ever played;
READ: What Is A Yellow Card In Soccer?
Rocket League

Rise of new champions

FIFA 19
Soccer brawl
Mario strikers
Football Manager 2023
New star manager
Soccer slammers
Super sidekicks
Golazo
Let's get to know them.
1. Rocket League
Rocket League is a high-powered hybrid of arcade-style soccer and vehicular mayhem. It's one of the best soccer games that I have ever played on the Switch. You can customize your car, hit the field, and compete in one of the most critical football games in the Rocket League.
It's indeed an exciting football game, and what makes it exciting for me is how the game is played. Instead of hitting the ball with your foot, in a rocket league football game, you hit the ball with a customized car.
And the ball is usually way bigger than the car. It's just like the regular football sport where you play with your foot, and head. You can imagine how a car could jump and hit the ball.
You can do almost everything that your foot can do with your rocket-powered car in the Rocket League game.
READ: 7 Best Soccer Games For PC
2. Rise Of New Champions
Rise of New Champions is a video football game developed by To Soft. The idea of this football game is based on an anime series in an action soccer game with gameplay anyone could enjoy. One of the qualities that stand out about this football game is its graphics, they are pleasant and welcoming.
However, one of its best features is having an offline and online multiplayer mode. Another thing about this game that captivates my attention is the storyline.
According to the producer of the game, he said, the rise of new champions has two story modes, and the first story mode is an episode of Tsuaba while the second story mode is an episode of a new hero.
Would you love to enjoy the two-episode mode on the rise of new champions? Checking it out is worth it, and I recommend it.
3. FIFA 19
This is another exciting football ball simulation video game on Nintendo Switch. FIFA 19 has an amazing feature that I like, it features our beloved tournaments like the UEFA Champions League, UEFA Europa League, and the UEFA Super Cup including your favorite commentators Martin Tyler and Alan Smith.
In a nutshell, FIFA 19 is a typical soccer game that every football fanatic would love.
4. Soccer Brawl
Soccer Brawl is another fantastic football game from another perspective of football. This is an amazing soccer game with characteristics of futures where teams are staged shortly.
Instead of eleven players, teams feature seven robotic players which allows the defense to go on the attack for different actions. There's nothing much about Soccer Brawl, but its simplicity and the act of futurism make it a game to check out.
However, the game involves 8 different teams with different colors, shot power, and different parameters.
READ: 7 Best PS4 Soccer Games
5. Mario Strikers
Super Mario Strikers also known as Mario Smash Football is another superb football video game. This game features some of the basic aspects of normal football games except referees.
Pal, what more could you expect to see in a match with no official? Mario strikers allow players to take advantage of another player with some things that are not acceptable in normal football.
Also, the Mario Strikers football game has multiplayer features which I usually connect with my cousin. However, Mario Strikers is five a side football game consisting of characters and Mario series themes.
Mario strikers are for the lazy mind who wants to win with unfair actions. It's unfair to electrocute your opponents to gain possession likewise hitting them with a banana, but it's fun.
6. Football Manager 2023
With Football Manager 2023 ( FM23 ), I experienced the closest thing to being a real manager, by taking charge of the world's greatest football teams and playing beautifully in my way.
FM23 gives you the courage to feel that no dream is too big and no ambition is odd. I love the FM23 football game in particular mostly for its features.
It has supporter features that let you feel the passion and love in the game. In addition, you can have the feeling of those big moments on Tuesday, Wednesday, and Thursday nights.
In short, the excitement FM23 brings is the beauty of football video games in the reality of a normal football match.
7. New Star Manager
As a football fan who enjoys football games like me, the New star manager unlocks the management skills in you, and it allows you to unlock the team's potential to build the best team in the game.
You will have total control of every area in the club including ownership. According to the team, you can achieve a lot of feats by indulging yourself with New Star Manager football games which include;
READ: What Is A Fullback In Soccer? (Complete Guide)
Full squad gameplay: you can use every member of your team to set up and score pivotal goals with on-pitch gameplay, using innovative controls designed specifically for phones and tablets.

Real soccer tactics: you can build your squad, choose your winning formation, make tactical substitutions, and even step into the locker room for some halftime motivation.

Total club control: you will have total control of the club, you will take ownership of every aspect of New Star FC from constructing vital club facilities and managing the players training regimes to choosing the perfect sponsor and hiring or firing the backroom staff.

Off-pitch drama: you will be able to handle volatile players and get their kind back in the game by monitoring their concerns, and outbursts.
With the New star manager, you are the manager.
8. Soccer Slammers
Soccer Slammers is another exciting football game I enjoy on the Nintendo Switch. This game reminds me so much about the presentations and how the normal football game is played.
And one of the features I love about the soccer slammer video game is the fact that it allows users to connect with multiple players.
The style of the game is unique and short with pixel characters. However, no rules govern the game, and you can damage your opponent with unfair actions.
9. Super Sidekicks
Super Sidekicks is a football arcade video game played with a variety of computer graphics techniques in 2D computer graphics.
This game involves twelve teams divided into two groups competing for a cup named SNK Cup. However, super sidekicks offer two modes, single-player and multiplayer modes.
SNK Cup is a single-player mode in which a player must progress from the group stages to the final and emerge as the Cup winner.
Aside from the computer graphics, what amuses me most is the game's sound effects. The public cheers sound like a toilet flush that never stops. In all, Super Sidekicks is an entertaining game that you can enjoy with your friends.
READ: What Is A Friendly In Soccer? (Full Guide)
Either playing alone or connecting with a friend, Super Sidekicks is fun and it is worth playing.
10. Golazo
My apologies, If your favorite is the last on my list, but I didn't rate them according to how I have enjoyed each of them. Golazo is an excellent arcade football game with a winning presentation.
At first, I couldn't help but fall in love with Golazo due to its amazing cartoon character presentation. While in my head I was hoping the gameplay was going to be as cool as the art style.
However, the gameplay is light, with no fouls, and the controls are easy to navigate. During the play, I couldn't be on my feet to celebrate a goal more than once, but the characters made it a joy to play.
If you are just new to football games, Golazo should be a must-game as you can enjoy the game alone or connect with your friends.
Final Thoughts
Football games are all about entertainment, and it doesn't matter if it's single-player or multiplayer. With Nintendo Switch football games, you are sure to have fun.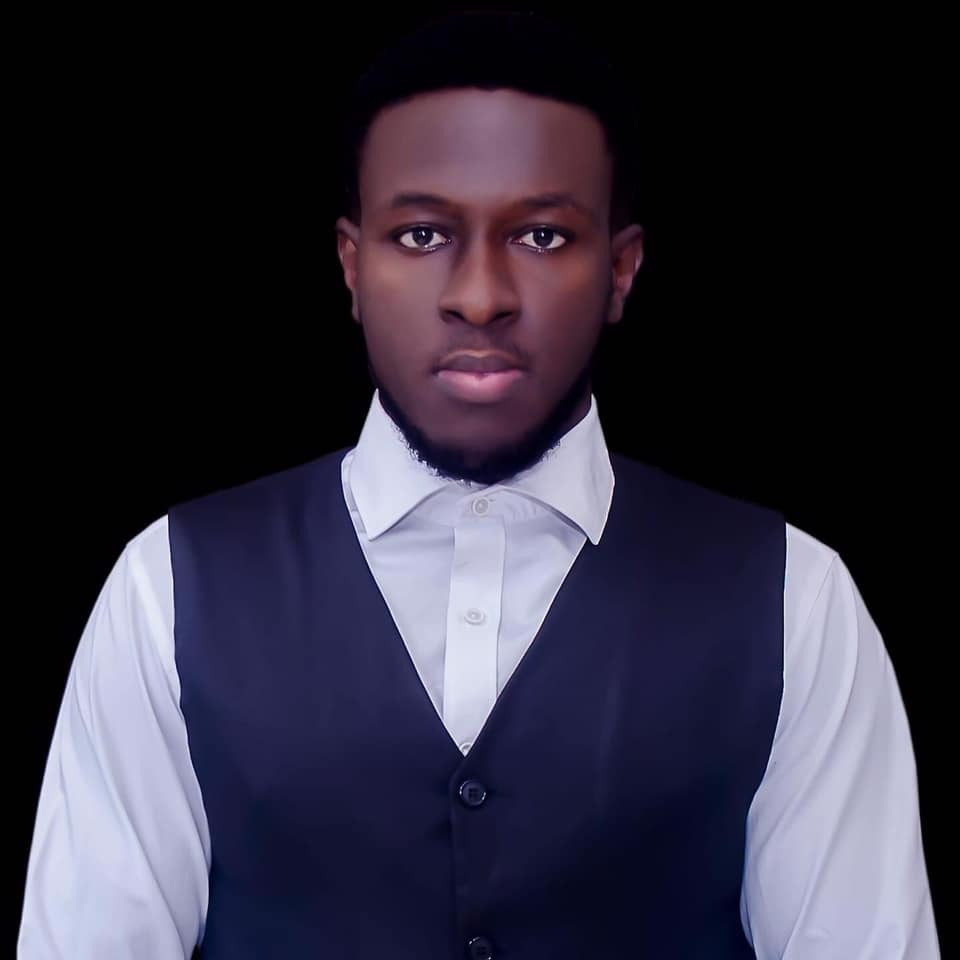 Kenneth is a an avid soccer follower, fan and writer. He is a consistent follower of the sport and is a fan of Chelsea FC.