This post provides a list of the top 10 greatest Real Madrid managers of all time. I will be ranking these coaches according to the number of titles they won for Los Blancos, including their winning percentage.
Below is the table of the most successful Real Madrid managers:
| Rank | Name | Games | Win | Draw | Loss | Winning Percentage | Total Trophies |
| --- | --- | --- | --- | --- | --- | --- | --- |
| 1 | Miguel Muñoz | 604 | 357 | 128 | 119 | 59.16 | 14 |
| 2 | Zinedine Zidane | 263 | 173 | 54 | 36 | 69.80 | 11 |
| 3 | Carlo Ancelotti | 240 | 173 | 30 | 37 | 69.42 | 10 |
| 4 | Luis Molowny | 180 | 107 | 34 | 39 | 63.94 | 8 |
| 5 | Vicente del Bosque | 246 | 133 | 58 | 55 | 54.60 | 7 |
| 6 | Leo Beenhakker | 197 | 121 | 47 | 29 | 63.31 | 6 |
| 7 | José Villalonga | 105 | 66 | 14 | 25 | 62.86 | 4 |
| 8 | José Mourinho | 178 | 128 | 28 | 22 | 71.91 | 3 |
| 9 | Luis Carniglia | 81 | 56 | 12 | 13 | 70.59 | 3 |
| 10 | Miljan Miljanić | 134 | 67 | 36 | 31 | 50.00 | 3 |
Let's meet them.
1. Miguel Muñoz
When you talk about Real Madrid's history, it's almost impossible not to mention Miguel Muñoz. He was the guy who made the team incredibly awesome during his time.
After a short period of learning how to be a coach with Real Madrid's reserve team, he got the big job in 1959. Under Miguel Muñoz's guidance, Real Madrid won the league title nine times.
They even won it five times in a row from 1961 to 1965. Muñoz took Real Madrid to the top of Europe too, winning the European Cup In 1959-60 and 1965-66.
He was the first person ever to win the European Cup as both a player and a coach, and only a few legends like Johan Cruyff and Zinedine Zidane managed to do that too.
However, after an incredible 16 seasons with Real Madrid, Miguel Muñoz left in 1974. He left as the longest-serving and most successful coach in the club's history.
READ ALSO: Top 10 Greatest Real Madrid Players Of All Time
2. Zidane
Zidane was an amazing football player, and after he hung up his boots, he decided to give coaching a shot. He started with Real Madrid Castilla, sort of like the training ground for future stars.
However, In 2016, Zidane moved up to become the head coach of the main Real Madrid team. Zidane won the Champions League three times in a row in his first two and a half seasons as the coach.
Also, he won the UEFA Super Cup and FIFA Club World Cup twice each, plus a La Liga title and a Supercopa de España. Then, he was named the Best FIFA Men's Coach in 2017.
He stepped down in 2018 but came back in 2019, and he won another La Liga title and a Supercopa de España before leaving again in 2021.
3. Carlo Ancelotti
Carlo Ancelotti has been in the game for a long time, and when it comes to Real Madrid, he's got quite the story to tell.
Before Ancelotti became Real Madrid coach, he managed Paris Saint-Germain (PSG) and led them to their first Ligue 1 title in 19 years. After his success in France, Ancelotti moved to Madrid.
In his first season, he won the Champions League, and not just any Champions League but the historic La Décima, plus the Copa del Rey.
During his time at Real Madrid, Ancelotti won more honors and became the best manager in La Liga. Unfortunately, he left Real Madrid in 2015, but his legacy remained.
He went on to manage other big teams like Bayern Munich, Napoli, and Everton before making a return to Real Madrid in 2021.
In his second stint, he won a La Liga-Champions League double. Carlo Ancelotti is the kind of coach who knows how to win, and he's done it everywhere he's gone.
4. Luis Molowny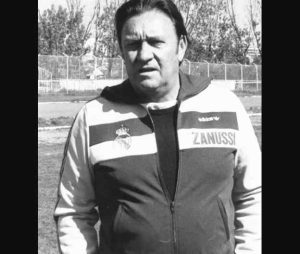 Luis Molowny is one of those unsung heroes in Real Madrid's coaching history, and his story is engaging. In the middle of the 1973-74 season, he became Real Madrid's coach.
What's even more incredible is that Molowny didn't just fill in, he won the domestic cup in his first year as coach. Whenever Real Madrid needed a coach, he was the go-to guy.
He replaced other coaches who were let go and took the team to victory in 1978 and 1979, winning the championship title.
Luis Molowny might not be the most famous name in coaching, but he's proof that sometimes, the unexpected heroes can shine the brightest.
His ability to step up when the team needed him the most makes him one of the best managers in Real Madrid's history.
5. Vicente del Bosque
Vicente del Bosque might not have been in the spotlight much, but his achievements speak volumes. Del Bosque is the only manager in the world to have won the World Cup, the Champions League, the European Championship, and the Intercontinental Cup.
He first took over as coach in 1994 for a short while, and then again in 1996 for just two games. But in 1999, the club gave him a full-time job, and that's when the magic began.
During his four seasons as Real Madrid's coach, del Bosque led the team to some of its best years ever. They won two UEFA Champions League titles in 2000 and 2002, two La Liga titles in 2001 and 2003, and several other trophies.
It was like the glory days of the 1950s and 1960s when Real Madrid had legendary players like Alfredo Di Stéfano and Ferenc Puskás.
Del Bosque was humble and patient, managing the team during a time known as "Los Galácticos," when Real Madrid signed some of the world's biggest soccer stars like Luís Figo, David Beckham, Zinedine Zidane, and Ronaldo. Still, Del Bosque kept things cool and avoided conflicts.
Despite all the success, Real Madrid decided not to renew del Bosque's contract in 2003, just a day after he won the 29th La Liga title for the club. It was a surprise move, leaving many fans scratching their heads.
READ ALSO: Real Madrid's All Time Top Scorers (Top Ten)
6. Leo Beenhakker
Leo Beenhakker is undoubtedly one of the legendary coaches whose remarkable achievements at Real Madrid in the late '80s continue to be discussed to this day.
He started his coaching career with the Netherlands national team, but in 1986, Real Madrid convinced him to join their team.
The Spanish football fans nicknamed him 'Don Leo,' showing just how much they loved him. In the 1988-89 season, Beenhakker's Real Madrid went on an unbelievable 34-game unbeaten run.
Beenhakker's team was a mix of big-name foreign players like German midfielder Bernd Schuster and Mexican striker Hugo Sanchez, along with homegrown talents like Emilio Butragueno and Michel.
They were a dream team that couldn't be stopped. During his first stint at Real Madrid, Beenhakker won three La Liga titles, two Supercopa de España trophies, and a Copa del Rey.
Even though Beenhakker was a domestic champion, Real Madrid hadn't won the European Cup for 20 years, so the club decided to make a change.
Leo Beenhakker may not have brought European glory back to Real Madrid, but his unbeatable streak and domestic success make him a legendary figure in the club's history.
7. José Villalonga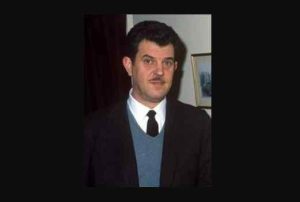 José Villalonga is the youngest coach to win the European Cup with Real Madrid. He took over as the manager of Real Madrid during the middle of the 1954-55 season, and In his first season, Real Madrid achieved a rare double.
They won both La Liga and the Copa Latino. In 1956, he became the first coach ever to win the European Cup with Real Madrid. He achieved this remarkable feat at the age of 36 years and 184 days.
Villalonga's final season at Real Madrid was extraordinary, guiding the team to a treble, La Liga, the Copa Latina, and the European Cup all in one season.
8. José Mourinho
José Mourinho, the "Special One" made quite an impact at Real Madrid. In the 2011-12 season, he led Real Madrid to win La Liga with a record-breaking number of points.
He also guided them to win the Copa del Rey and the Supercopa de España, adding more trophies to the cabinet. After losing the Copa del Rey final to Atlético Madrid In the 2012-2013 season, Mourinho called it "the worst of my career."
As a result, Mourinho and Real Madrid decided it was time for a change. In a friendly agreement, they parted ways, even though he had signed a contract extension just a year earlier. Sometimes, things don't work out as expected, even for the Special One.
READ ALSO: Top 5 Real Madrid's Biggest Home Wins Against Barcelona
9. Carniglia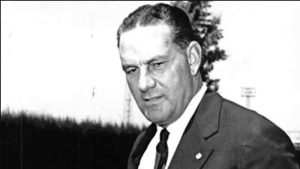 Carniglia took charge of Real Madrid from June 1957 to July 1959 In a period when the club boasted some of the greatest footballing talents in the world, including Alfredo di Stéfano (who held the Ballon d'Or at the time), Francisco Gento, Raymond Kopa, and Héctor Rial.
During Carniglia's time as coach, Real Madrid achieved remarkable success. They won the European Cup in 1958 and 1959, plus the La Liga title.
However, Carniglia left Ferenc Puskás out of the 1959 European Cup final, which didn't sit well with Santiago Bernabéu, the chairman of Real Madrid who later sacked him.
10. Miljan Miljanić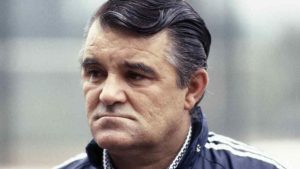 Real Madrid was in disarray after a coaching change in the middle of the 1973-74 season. Luis Molowny had taken over mid-season but faced difficulties, including a humiliating 0-5 loss to FC Barcelona.
It was clear that major changes were needed. Real Madrid's president, Santiago Bernabéu Yeste, set his sights on Miljan Miljanić, the head coach of Red Star Belgrade.
Miljanić had consistently rejected previous offers from Real Madrid, but this time, he agreed to a two-year contract after the 1974 FIFA World Cup.
Miljanić had a vision for change, introducing creative training methods, including three daily sessions focused on fitness and precision passing.
Then, he pushed the players to perfect the long-pass game and limited ball touches. However, Real Madrid won both the league and the cup in his first season as coach.
Despite facing criticism for their style of play, they achieved a fantastic league cup double. As Miljanić's contract neared expiration, Arsenal F.C. pursued him as a potential manager.
After a season without silverware in 1976-77, Miljanić started his fourth campaign as Real's coach. Unfortunately, a disappointing start led to his resignation after just one league match.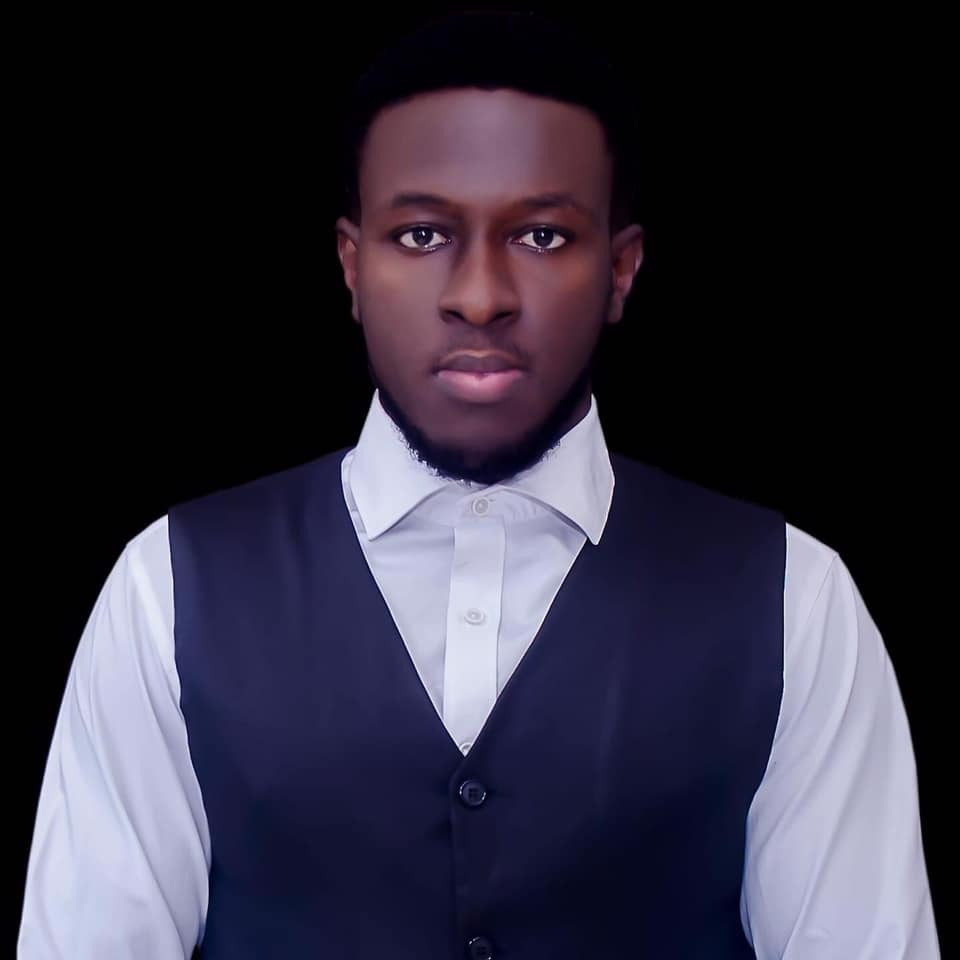 Kenneth is a an avid soccer follower, fan and writer. He is a consistent follower of the sport and is a fan of Chelsea FC.