This post provides the top 10 greatest Juventus players of all time. Juventus is the biggest football club In Italy, with incredible records and statistics.
They've also shown their dominance in the League, winning the Coppa Italia 14 times. In fact, they were the first team ever to keep the trophy for two years in a row.
Also, they've won nine Supercoppa Italiana with the latest victory in 2020. In total, Juventus has clinched 70 official titles, 59 at the national level and 11 internationally.
This makes them one of the most successful clubs not just in Italy but In the world. However, there are lots of great players that have contributed to the club's success, but these top 10 are the notable picks:
Alessandro Del Piero
Gianluigi Buffon
 Giorgio Chiellini
Gaetano Scirea
Giuseppe Furino
Leonardo Bonucci
Giampiero Boniperti
Roberto Bettega
Omar Sívori
Andrea Barzagli
READ ALSO: Juventus' Top 5 Biggest Defeats in History 
Let's meet them.
1. Alessandro Del Pierodes
Alessandro Del Pierodes deserves a special place on our list of the top 10 best Juventus players of all time. His impact on the game is legendary.
Not only did Del Piero win the Serie A Italian Footballer of the Year award in 1998 and 2008, but he was also a regular nominee for the Ballon d'Or and FIFA World Player of the Year.
Del Piero's goal-scoring skills were impressive. He is the second-highest Italian goal-scorer in all competitions, trailing only Silvio Piola.
In Serie A history, he's among the top ten goal-scorers, tied with Giuseppe Signori and Alberto Gilardino. Having played for Juventus for 19 seasons, where he set records for the most goals (290) and appearances (705).
During his time, Del Piero won six Serie A titles, the Coppa Italia, four Supercoppa Italiana titles, and international honors like the UEFA Champions League and the UEFA Super Cup.
2. Gianluigi Buffon
Gianluigi Buffon is one of the greatest Juventus players of all time. Buffon made history when he joined Juventus in 2001 for a then-world record fee of €52.9 million.
In his first two seasons, he helped secure Serie A titles. During this wonderful spell, he clinched a record-breaking nine Serie A titles, plus four Coppa Italias, and five Supercoppa Italiana.
Buffon's prowess between the posts was unpaired. He became the first goalkeeper to claim the Serie A Footballer of the Year award and was named Serie A Goalkeeper of the Year twelve times.
Notably, he played a crucial role in Juventus' UEFA Champions League campaigns, reaching the finals in 2015 and 2017. In 2021, Buffon returned to his childhood club, Parma, before bidding farewell to football in 2023 at the age of 45.
READ ALSO: Juventus Top 5 Biggest Wins Ever
3. Giorgio Chiellini
Giorgio Chiellini was a cornerstone of Juventus' success over the years, and his commitment to the team makes him one of the top 10 best Juventus players of all time.
Chiellini's career started with Livorno in 2000, and he later sharpened his skills at Fiorentina before joining Juventus in 2005.
With the iconic black and white stripes, he won nine consecutive Serie A titles from 2012 to 2020. His trophy cabinet also boasts five Coppa Italia titles and five Supercoppa Italiana titles.
Also, he has been named in the Serie A Team of the Year five times and received the Serie A Defender of the Year award three times.
4. Gaetano Scirea
Gaetano Scirea had a great career with Juventus, becoming one of only six players to have won all international trophies recognized by UEFA and FIFA.
He's also among a select group of nine players in European football history to conquer all three major UEFA competitions.
His career began with Atalanta, where he made his Serie A debut in 1972. But it was at Juventus that he spent the majority of his career with the club.
During his time with Juventus, Scirea enjoyed immense success, securing seven Serie A titles, two Coppa Italias, and triumphs in various European competitions, including the UEFA Cup, Cup Winners' Cup, European Cup, UEFA Super Cup, and Intercontinental Cup.
Even after retiring from club football in 1988, Scirea continued to contribute to the sport as a scout and coach for Juventus.
5. Giuseppe Furino
In football, size doesn't always matter, and Giuseppe Furino was living proof of that. Despite his small stature, Furino's impact on the game and his place among the top 10 best Juventus players of all time is unquestionable.
Furia was renowned for his tenacity, physicality, and unrelenting work rate. He possessed the unique ability to both disrupt opponents' possession and display technical skills on the ball.
Furino embarked on his club career with Savona in 1966 before a brief stint with Palermo in 1968. However, it was his move to Juventus in 1969 that defined his legacy, spending over 13 seasons donning the iconic black and white jersey, even as the club's captain.
During his illustrious career with Juventus, Furino clinched eight Serie A championships, a record that still stands in Italian football.
READ ALSO: Top 5 Barcelona Biggest Rivalries In Europe
6. Leonardo Bonucci
Leonardo Bonucci's remarkable career and contributions to the team were fantastic. In 2010, Bonucci made a move to Juventus, signing a four-year contract for €15.5 million.
He was partnered with Giorgio Chiellini in defense, and he established himself as a key player, displaying both defensive prowess and technical qualities.
He was crucial under Antonio Conte in Juventus' formidable defense. Alongside Chiellini and Andrea Barzagli, the trio earned the nickname "BBC" for their defensive solidity.
And they became one of the best defenses in world football. Bonucci helped Juventus secure domestic titles, including the Serie A and Supercoppa Italiana. He also earned him spots in UEFA Team of the Year and Serie A Team of the Year.
7. Giampiero Boniperti
Boniperti's career with Juventus began at the tender age of 16 when he signed for the club. Even at the youth level, he displayed extraordinary talent, once scoring 11 goals in a single match.
His unique ability to score with both feet, combined with power and tactical awareness, was a plus for him. Making his Serie A debut against A.C. Milan in 1947, Boniperti's first league goal came shortly after against Sampdoria.
Despite a runner-up finish in his debut season, he ended with five goals in just six games. His second season saw him emerge as the league's top scorer with 27 goals.
Over his illustrious career, Boniperti helped Juventus secure multiple Serie A titles and Coppa Italia trophies. Notably, he was part of the "Magical Trio" alongside John Charles and Omar Sivori, which brought further success to the club.
When he retired, Boniperti held the record for the most goals in Juventus' history, a record that stood for over 40 years.
8. Roberto Bettega
Roberto Bettega made his Serie A debut for Juventus in 1970, and he wasted no time making an impact, scoring a winning goal against Catania.
In 1972, he battled a lung infection and tuberculosis, however, he made a triumphant return, helping Juventus secure consecutive Serie A titles.
Under coach Giovanni Trapattoni in the late '70s, Bettega became Juventus's main frontman. He played with Roberto Boninsegna, who led the team to domestic and European success, including back-to-back Serie A titles, a Coppa Italia, and a UEFA Cup triumph.
Throughout his career, Bettega made 326 league appearances for Juventus, scoring 129 league goals. He also won the Capocannoniere (Serie A top scorer) in the 1979–80 season.
READ ALSO: Top 5 Bayern Munich Biggest Rivals
9. Omar Sívori
Omar Sívori, an Argentine football sensation, secures a well-deserved spot among the top 10 best Juventus players of all time.
In the late '50s, Sívori, along with fellow Argentines Antonio, Valentín Angelillo, and Humberto Maschio, arrived in Italy after a successful stint in the 1957 South American Championship.
Their focus on forward positions earned them the nickname "The Angels with Dirty Faces," reflecting their wicked style of play and relaxed approach to training.
This nickname stuck with them during their time in Italy, where they became known as "The Trio of Death" due to their clinical goal-scoring abilities.
Sívori, along with Welshman John Charles and Giampiero Boniperti, revived Juventus, leading them to a Serie A victory in the 1957–58 season.
This success continued with Sívori winning two more scudetti and two Coppa Italia titles. He was named European Footballer of the Year (Ballon d'Or) in 1961.
Despite the departure of Charles and Boniperti, Sívori remained with Juventus, notably scoring the winning goal against Real Madrid, making Juventus the first Italian team to win at the Santiago Bernabéu Stadium.
With 167 goals in 253 appearances, he holds the record for most Serie A goals in a single league match, scoring six goals against Inter Milan.
10. Andrea Barzagli
Barzagli returned to Italy from Wolfsburg in January 2011, signing with Juventus, and made his debut against Palermo. Then he became an integral part of Juventus' defense.
In the 2011–12 season, the club boasted the best defense in Italy and Europe, conceding just 20 goals in 38 appearances.
Barzagli's contributions didn't stop at defending, he even scored his first goal for Juventus in a penalty shootout against Atalanta.
His great performance earned him a place in the Serie A Team of the Year, and he renewed his contract with Juventus until 2015.
Barzagli continued to impress, playing a key role in the club's Serie A victories and their remarkable defensive record. In all, he helped Juventus secure multiple titles, including Serie A, Supercoppa Italiana, and Coppa Italia.
His final season with Juventus ended with a fitting send-off as he retired in 2019, celebrated by fans and teammates, capping off an illustrious career with the club.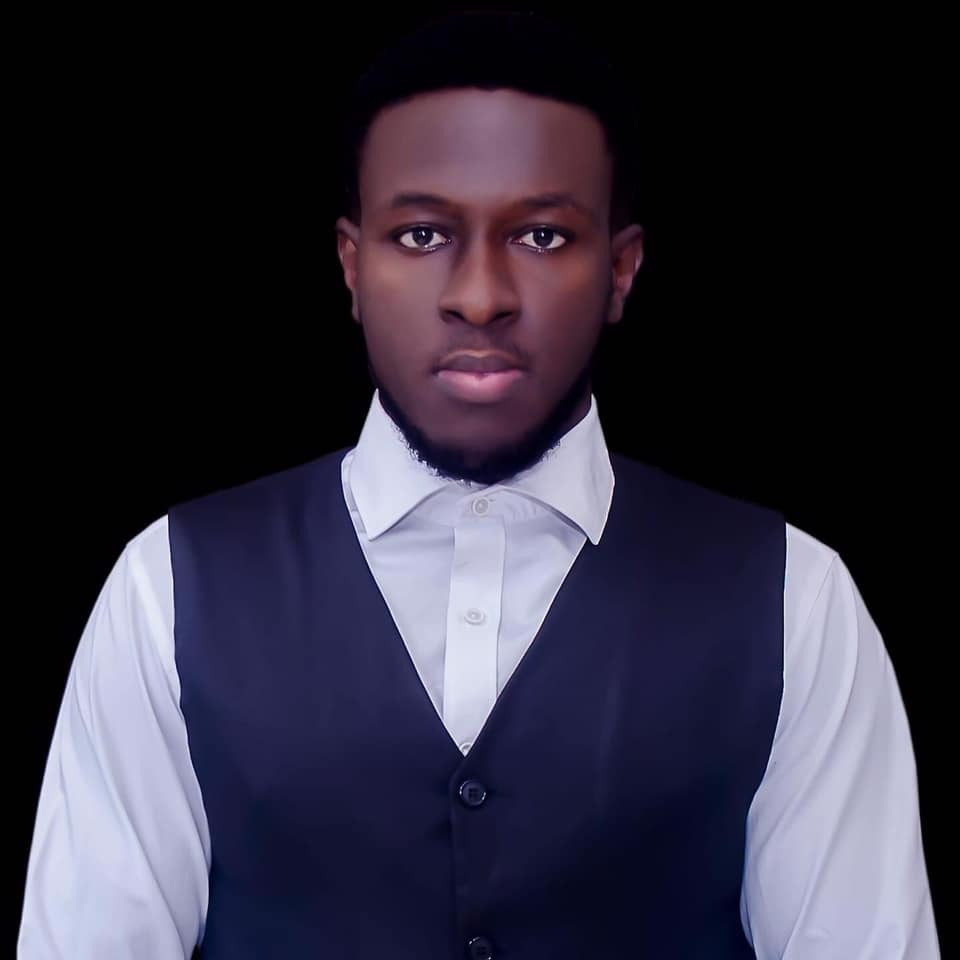 Kenneth is a an avid soccer follower, fan and writer. He is a consistent follower of the sport and is a fan of Chelsea FC.