This post provides the top 10 greatest players In Liverpool's history. These players have produced an amazing track record with Liverpool Football Club, winning more top-flight games and points in England than any other team.
When it comes to consistency, Liverpool has got that. Over 50 years until 2015, they had the best average finishing position in the league.
In international football, Liverpool is the British king, winning the UEFA Champions League six times. One of those wins in 2005 was heroic in that they got to keep the trophy forever and even got a special badge for it.
In 2019, Liverpool reached new heights, winning the FIFA Club World Cup for the first time. These top 10 great players I will be sharing with you have contributed to Liverpool's success with their exceptional performance.
And they are worth celebrating. Here are my top 10 Liverpool greatest players ever:
Ian Rush
Roger Hunt
Gordon Hodgson
Billy Liddell
Jamie Carragher
Ian Callaghan
Steven Gerrard
Robbie Fowler
Kenny Dalglish
Phil Neal
READ ALSO: Liverpool Biggest Rivals (Top 5)
Let's meet them.
1. Ian Rush
Ian Rush's iconic career with Liverpool started in 1980, and he made his debut in December 1980 saw him filling in for the injured Kenny Dalglish, wearing the No. 7 jersey.
Despite a fifth-place league finish, Liverpool triumphed in the European Cup and the League Cup that season. Rush made his mark, scoring consistently.
His first Liverpool goal came in a European Cup match in September 1981, and he followed up with league goals against Leeds United and in the Merseyside derby.
He ended his debut season as the club's top scorer, netting 30 goals in 49 appearances and helping Liverpool reclaim the league title.
Rush's remarkable feats earned him honors, including PFA Young Player of the Year and PFA Player of the Year. He played a vital role in Liverpool's European successes and overcame challenges like the Heysel Stadium disaster.
However, Rush is the all-time Liverpool top scorer, scoring 346 goals In 660 appearances.
2. Roger Hunt
Roger Hunt, a legendary figure in Liverpool's history was signed by manager Phil Taylor in July 1958 from Stockton Heath.
Hunt made his Liverpool debut on 9 September 1959, scoring a vital goal against Scunthorpe United in a Second Division match.
His incredible knack for finding the net saw him score 286 goals for Liverpool, including 244 in the league – a club record that still stands.
Even as the managerial reins passed from Taylor to Bill Shankly, Hunt never scored. In the 1961-1962 season, Hunt's 41 goals powered Liverpool to a First Division promotion, clinching the title with ease.
This included five hat-tricks and a crucial win over Leyton Orient. Liverpool continued their dominance, securing league titles in 1963-64 and 1965-66, with Hunt consistently leading the scoring charts.
Also, Hunt was instrumental in Liverpool's first FA Cup triumph in 1965, scoring the winning goal in a memorable final against Leeds United.
He also netted in the Cup Winners' Cup final, though Liverpool lost in extra time to Borussia Dortmund. Hunt left the club leaving an amazing record such as being one of Liverpool's all-time top scorers and the fastest to reach 100 top-flight goals for the club.
READ ALSO: 10 Best Arsenal Managers Of All Time
3. Gordon Hodgson
Gordon Hodgson graced Anfield with his exceptional goal-scoring skills. He was signed on 14 December 1925, and his impact was good enough, netting a remarkable 241 goals in 377 appearances for the Reds.
Early in his career, Hodgson was known for his unselfish play and link-up abilities. However, he soon emerged as one of Liverpool and the Football League's greatest-ever goal-scorers.
His strength on the ball, shooting skills with both feet, heading ability, and blistering pace made him a formidable force in attack.
Hodgson's 233 league goals, all in the top flight, from 358 appearances proved his incredible goal-scoring consistency.
In total, he scored 295 goals in 467 Football League games, with 288 in the top-flight from 454 appearances, ranking him fourth in the all-time list of top-flight goal-scorers in English football.
During his Liverpool spell, Hodgson set numerous records, including a club record of 17 hat-tricks. His 36 league goals during the 1930–31 season stood as a club record for over three decades.
4. Billy Liddell
Billy Liddell devoted his entire professional football career to the club, from 1938 until his retirement in 1961, recording 534 appearances and scoring 228 goals for Liverpool. Liddell was Liverpool's top league goal-scorer for eight out of nine seasons from 1949–50 to 1957–58.
His incredible achievements include winning a league championship in 1947 and playing in the club's 1950 FA Cup Final, although it ended in defeat to Arsenal.
During World War II, while serving as a Royal Air Force navigator, Liddell continued playing football in unofficial matches for Liverpool and guested for various teams in the UK and Canada.
He was known for his robust physique, speed, powerful shot, professionalism, and sportsmanship on the field. In recognition of his legacy, a plaque was unveiled at Anfield in 2004, and he ranked sixth in a poll of Liverpool fans titled "100 Players Who Shook The Kop" in 2006.
READ ALSO: Liverpool Biggest Rivals (Top 5)
5. Jamie Carragher
Jamie Carragher also devoted his entire professional career to Liverpool, making him a true one-club man. He began his career at the Liverpool Academy and quickly became a regular first-team player, starting in the 1996–97 season.
Originally, Carragher played as a full-back, but it was under the management of Rafael Benítez in 2004 that he found his true calling as a center-back, displaying his best form.
He served as Liverpool's vice-captain for an impressive decade and he is the club's second-longest-serving player. Carragher registered his 737th appearance for Liverpool in all competitions on 19 May 2013.
He boasts the record for the most appearances in European competitions for Liverpool, having featured in 149 such matches.
Carragher's illustrious career at Liverpool yielded an impressive trophy haul, including two FA Cups, three League Cups, two Community Shields, one Champions League title, one UEFA Cup, and two Super Cups.
6. Ian Callaghan
Ian Callaghan is an iconic figure in Liverpool's football history, holding the record for the most appearances ever for the club. He graced the Anfield pitch 857 times between 1960 and 1978, making him a true legend in Liverpool's colors.
Callaghan's career with Liverpool began just after Bill Shankly took the helm as manager. He made his debut on 16 April 1960, contributing to a 4–0 victory over Bristol Rovers.
As he established himself as a regular member of the first team, Liverpool experienced significant success, including promotions to the First Division in 1962 and league title wins in 1964, 1966, 1973, 1976, and 1977.
He was also part of the victorious squads in the 1965 and 1974 FA Cup Finals, the UEFA Cup in 1973 and 1976, and the European Cup in 1977 (as a starter) and 1978 (as a substitute).
Callaghan's remarkable consistency won him the FWA Footballer of the Year in 1974. Throughout his illustrious career, he was booked only once.
7. Steven Gerrard
Steven Gerrard is one of Liverpool's most iconic figures in modern football. His Liverpool career spanned from 1998 to 2015, during which he was instrumental in securing nine trophies, including the UEFA Champions League, two FA Cups, and three League Cups.
I could remember the 2005 UEFA Champions League final, where Liverpool overcame a 3-0 to defeat AC Milan on penalties, and the 2006 FA Cup final, often dubbed "The Gerrard Final" for his extraordinary performance. Despite his success in various cup competitions, Gerrard's career lacked a Premier League title.
READ ALSO: Top 10 Best Bundesliga Defenders Of All Time
8. Robbie Fowler
Robbie Fowler, known as the "Toxteth Terror," career with Liverpool started when he signed as a youth team player in 1991 and turned professional on his 17th birthday in 1992.
Fowler's debut came in a League Cup tie against Fulham in 1993, where he stunned the football world, scoring all five goals, a feat only achieved by a few in Liverpool's history.
He established himself as a goal machine, scoring 12 times in his first 13 appearances. During the 1994-95 season, Fowler played a crucial role in Liverpool's victory in the League Cup final and recorded the Premier League's first fastest-ever hat-trick, clocking in at just four minutes and 33 seconds.
His partnership with Steve McManaman was instrumental in Liverpool's attacking prowess, making them a formidable force in English football.
Fowler's career faced challenges, including injuries and controversies, but his impact on Liverpool is undeniable. His departure in 2001 marked the end of an era, but his legacy as one of Liverpool's greatest goalscorers lives on, with 183 goals in 369 appearances for the club.
9. Kenny Dalglish
Kenny Dalglish is one of the greatest footballers in history and an icon in Liverpool's storied legacy. His remarkable career saw him make 515 appearances for Liverpool as a forward, scoring 175 goals.
In 1977, Dalglish's arrival at Liverpool, signed by manager Bob Paisley for a then-record £440,000, marked the beginning of a golden era for the club.
During his time with Liverpool, Dalglish was an important player in securing six English league championships, the FA Cup, four League Cups, five FA Charity Shields, three European Cups, and one European Super Cup.
READ ALSO: Top 10 Best Defenders In La Liga History
10. Phil Neal
Phil Neal is one of Liverpool and England's most accomplished players. During his eleven-year stint at Liverpool, Neal secured lots of titles, making him one of the sport's most successful figures.
Neal's impressive trophy haul includes seven First Division championships, four League Cups, five FA Charity Shields, four European Cups, one UEFA Cup, and one UEFA Super Cup.
His move to Liverpool started with stints at Wellingborough Town and Northampton Town before joining Liverpool in 1974 for £66,000.
He made his Liverpool debut in a memorable Merseyside derby against Everton in 1974, and he scored a crucial penalty in the 1977 European Cup Final, marking Liverpool's maiden triumph in the competition.
Neal's career continued with victories in the 1978 and 1981 European Cup finals, alongside triumphs in domestic competitions. In the 1984 final, he again scored in a penalty shootout win against A.S. Roma.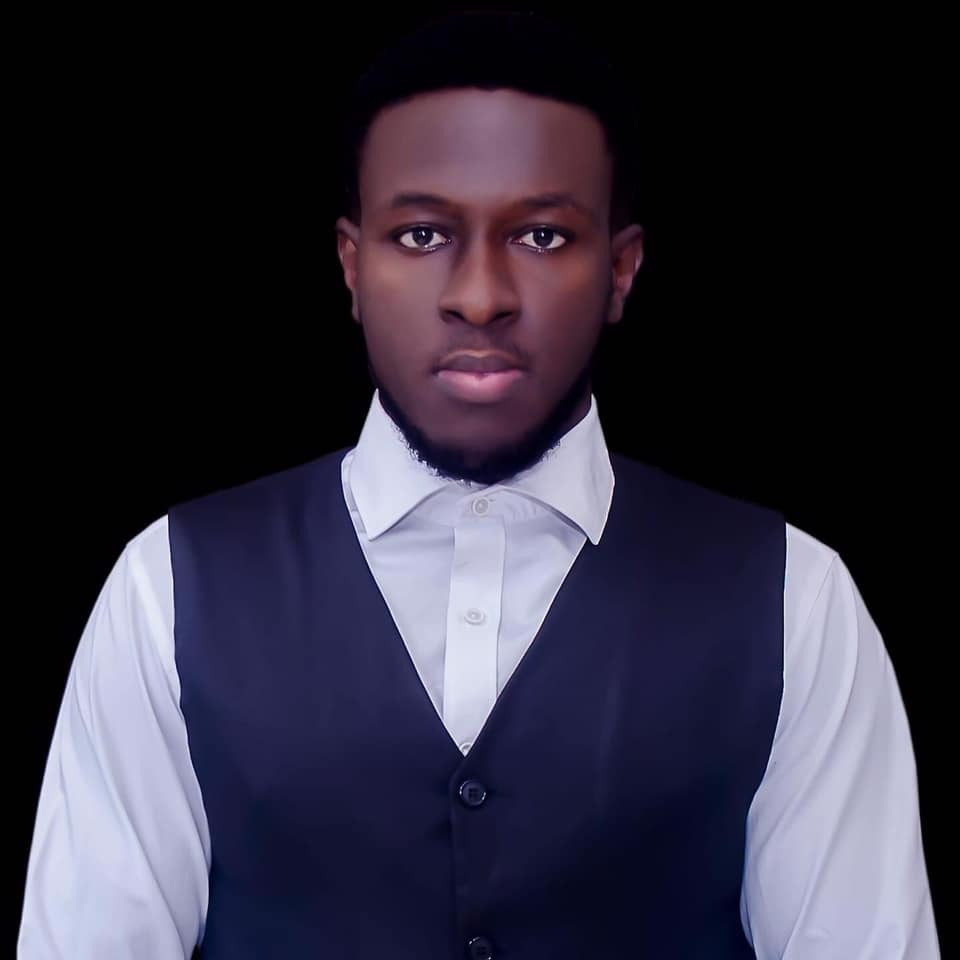 Kenneth is a an avid soccer follower, fan and writer. He is a consistent follower of the sport and is a fan of Chelsea FC.