Fat soccer players are some of the most memorable characters in football due to their weight gain. Many of these fat players look so funny on the ball and it's only a few added muscles with their weight.
But here's the truth, body weight has a huge effect on your performance on the pitch. With low body fat, your performance can improve in terms of speed, strength, and agility.
However, I have to dig into the world of fat soccer players and in this post, I will list and discuss them. And below, I have;
READ: 16 Tallest Soccer Players In The World
10 Fattest Soccer Players In The World
Adebayo Akinfenwa

Steve McNulty

Jon Parkin

Mark Yardley

Jon Molby

Tomas Brolin

Neville Southall

William Foulke

Wayne Shaw

Bobby Mann
Let's shoot.
1. Adebayo Akinfenwa
Saheed Adebayo Akinfenwa nicknamed 'The Beast' is undoubtedly one of the fattest football players of all time. He is a bulky striker that has played for several different clubs including AFC Wimbledon, Gillingham, Millwall, and Swansea City.
I could say I love his kind of fat because he is one of the few fat players that have that strength both in the air and ground.
This dude reportedly weighs around 100 kilograms ( 220 Ib ), and he could also bench press 180 kg.
Although he wasn't the biggest of players in terms of height and weight, he was known as one of the most physically imposing players in the game. 
His size was always an advantage during his playing career, as he often used his strength to his advantage to shield off defenders and keep possession of the ball.
Although he retired in 2020, Akinfenwa will be remembered as one of the most famous fat soccer players in the history of the sport. His larger-than-life presence and good-humored personality made him a fan favorite throughout his career with 696 total appearances and scoring 206 goals.
2. Steve McNulty
Steve McNulty is one of the fattest defenders in football history. His impressive physique Is a good command in the back line plus his calmness and aerial duel ability.
The defender stands at 1.86cm (6'1″) and weighs a whopping 194 lbs (88 Kg) unlike Akinfenwa who weighs 180 kg.
McNulty was an integral part of Luton Town's promotion to the Championship in 2006-2007 and, since then, he has gone on to play for several clubs, including Barrow, Fleetwood Town, and Tranmere Rovers. 
READ: 8 Best Female Soccer Players (2023)
In 2013, he achieved cult hero status when he scored a goal while playing for Tranmere against MK Dons in the Football League Trophy final. The strike was later voted the goal of the season by BBC's Match of the Day 2.
However,  some people have questioned his ability due to his size. There is no denying that Steve McNulty is one of the most famous fat soccer players in the world. 
His physical presence has made him one of the most feared defenders in English football and he has been an example of hard work, dedication, and professionalism.
3. Jon Parkin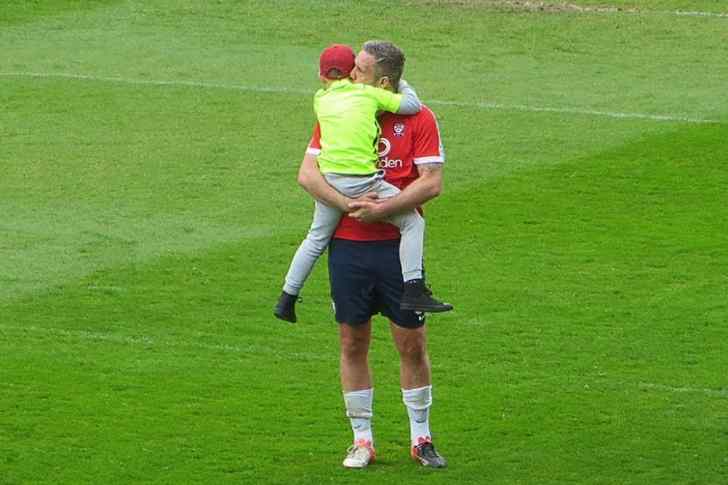 Jon Parkin is another big striker on the list and he is considered one of the fattest football players in the world. The English striker stands 1.93 cm (6'4″) tall and weighs an impressive 187 lbs (84 kg). 
His size and power made him a formidable opponent on the pitch, as his teams consistently relied on him to hold up play and create chances. 
Parkin made over 500 appearances for different English teams, most notably Preston North End, Hull City, and York City scoring 190 goals.
His most productive season came in 2014–2016 with Forest Green Rovers when he scored 38 goals. He was an integral part of their promotion to the Championship that year. 
However, Parkin might not be known for his technical ability and speed, but he remains one of the most famous fat soccer players of all time.
4. Mark Yardley
Mark Yardley is a former Scottish football player who played as a striker. He weighed almost 83 Kg and was 188 cm tall, making him a big presence on the pitch.
Yardley began his professional career with Cowdenbeath in 1988 and went on to play for clubs like St Mirren, Forfar Athletic, and Albion Rovers. 
He scored 116 goals in 325 appearances across all seven teams before retiring in 2005. During his time on the pitch, Yardley was an intimidating figure, often being called upon to use his size to intimidate opponents and create space for his team. 
READ: What Language Does Neymar Jr Speak?
His immense frame made it difficult for opposing defenders to contain him, as he used his strength to push past them.
And despite his impressive size, Yardley was surprisingly agile and could turn on a dime. This agility allowed him to take advantage of his size and make himself a formidable goal-scoring threat, as he was able to trick defenders and get into dangerous positions in front of the goal.
Jokingly, Mark Yardley is a legendary figure in the world of fat soccer players. He was an imposing presence on the pitch, using his size to outmuscle opponents and create scoring opportunities. 
Even today, he is remembered as one of the most famous fat footballers of all time.
5. Jan Molby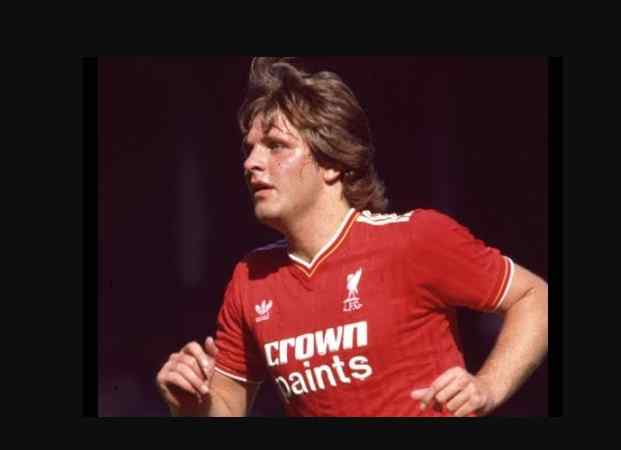 Jan Molby is a former Danish player who was notably remembered for his time in Liverpool where he made 218 appearances recording 44 goals. That's huge for a fat midfielder ( joke ).
However, the Danish former midfielder weighed in at an astonishing 92 Kg and stood at a height of 1.88 m. 
He began his career in 1981 with Kolding playing for them until 1982 before moving on to Ajax, where he stayed for a year before joining Liverpool FC. 
During his time at Anfield, Molby made 218 appearances and 44 goals in all competitions. After leaving Liverpool in 1996, Molby went on to play for Barnsley and Swansea City before retiring in 1999. 
However, he remains one of the most famous fat soccer players and is remembered fondly by Liverpool fans.
6. Tomas Brolin
Tomas Brolin was a talented forward who had a memorable career with the likes of IFK Norrkoping, Parma, Leeds United, and Crystal Palace teams.
The Swede weighed in at 163 lbs (74 Kg) at his peak, and during his time at Parma, Brolin scored 20 goals in 133 appearances, as well as being voted into the team's Player of the Year Awards.
READ: Greatest Asian Players Of All Time
Additionally, he made a total of 280 appearances recording 54 goals. However, he is still remembered fondly by Parma fans today after an illustrious season with them.
7. Neville Southall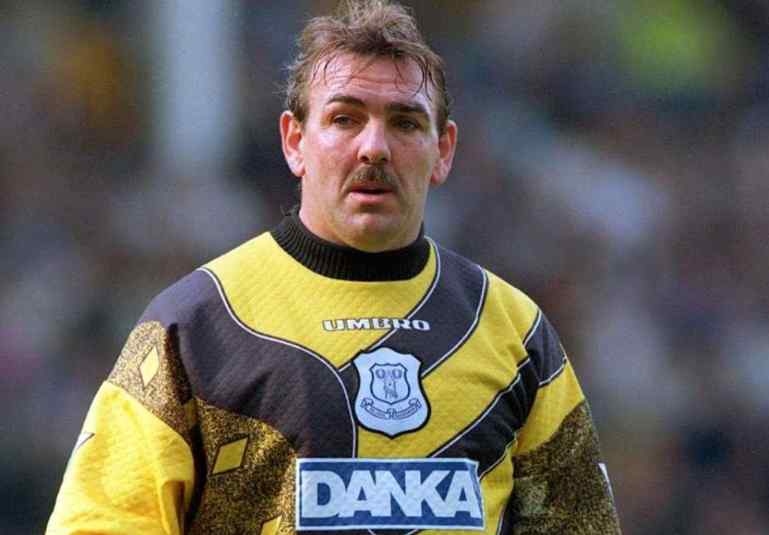 Neville Southall is one of the fattest football players in the history of the game and he has achieved legendary status among soccer fans.
Southall is a former Welsh goalkeeper who played for 20 football team's including Everton between 1981 and 1998.
During his time at Everton, he won two FA Cups, and two league titles, European Cup and he was considered one of the greatest players of the 20th century.
Southall was known for his imposing figure on the pitch, standing 6 feet tall and weighing 185 Ib / 84 kg. His bulging figure certainly had an impact on his agility, but it did not stop him from becoming a formidable presence in goal. 
He was known to make stunning saves that saved Everton many times during his time when he made over 500 appearances.
Southall's legend has grown since his retirement, with many people still viewing him as one of the most famous fat soccer players of all time. And he is often featured on lists of the greatest-ever goalkeepers.
8. William Foulke
William Foulke was a former English cricket and football player who played as a goalkeeper. He was Nicknamed the "Fatty Foulke" or the "Gentle Giant", and he was a formidable figure on the pitch and often caused a stir among opponents with his size.
Foulke stands at 6'3″ tall and weighs 152 kg (335 lb). How would you feel if you were opportune to face Foulke at the goalpost?
However, He made his professional debut in 1894 and played for clubs like Sheffield United, Chelsea, and Bradford City before retiring from football in 1908.
READ: What Is Park The Bus In Football?
Foulke was known for his incredible strength and he was able to dominate the goalpost with ease. In addition to his size, he was also an excellent shot-stopper, saving more goals than he conceded throughout his career.
Throughout his time in football, Foulke has gained legendary status for his size and is considered among the fattest goalkeepers to ever play the game. 
9. Wayne Shaw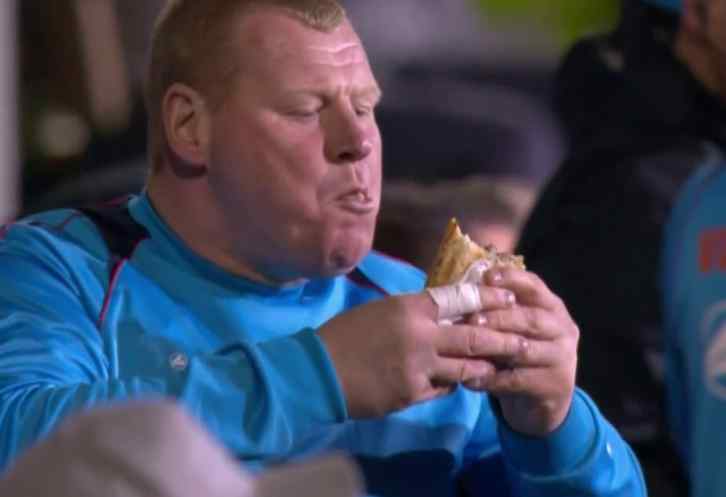 Wayne Shaw is another former English goalkeeper who weighed an incredible 320 pounds (150 kilograms). His weight made him just two kilograms lighter than our fattest footballers list leader, William Foulke.
Shaw started his career at non-league clubs like Basingstoke town and Gosport Borough before joining Eastleigh in 2003 where he made 58 appearances.
Throughout his career, Shaw earned the nickname 'The Rooster' because of his girth and enthusiasm for the game.  His size also earned him an offer to appear on Channel 4's Celebrity Fit Club in 2008, which he politely declined.
In 2017, while still playing for Sutton United, Shaw became a viral sensation when he was pictured eating a pie during a match against Arsenal in the FA Cup. 
The stunt was part of a betting stunt orchestrated by his club's chairman who offered 8-1 odds on Shaw being spotted eating a pie.
Although Shaw retired from football in 2019, his legacy as one of the fattest and most famous soccer players of all time lives on.
10. Bobby Mann
Bobby Mann is a former Scottish football player who is regarded as one of the finest defenders to ever play the game. Bobby weighed 85.7 Kg and was around 1.91 m tall, making him a bulky player. 
However, Bobby played for several clubs throughout his career, including Forfar Athletic where he made 230 appearances scoring 25 goals.
He can be a fat player, no doubt but his strength and resilience, as well as his ability to outmuscle opponents when it comes to physical battles, are incredible for a fat player. 
READ: 7 Best Soccer Colleges In The United States
In addition, Bobby had clever footwork, and he often used his big body to shield the ball from defenders.
Indeed, he was a force to be reckoned with, and he will forever be among one of the most famous fat soccer players of all time.
Conclusion
There you have my 10 fat soccer players in the world. Fat can be bad for the body and if you are athletic, it can prove a big effect on your performance on the field.
The more you gain weight, the slower you get slower and the more you lose weight the faster you faster.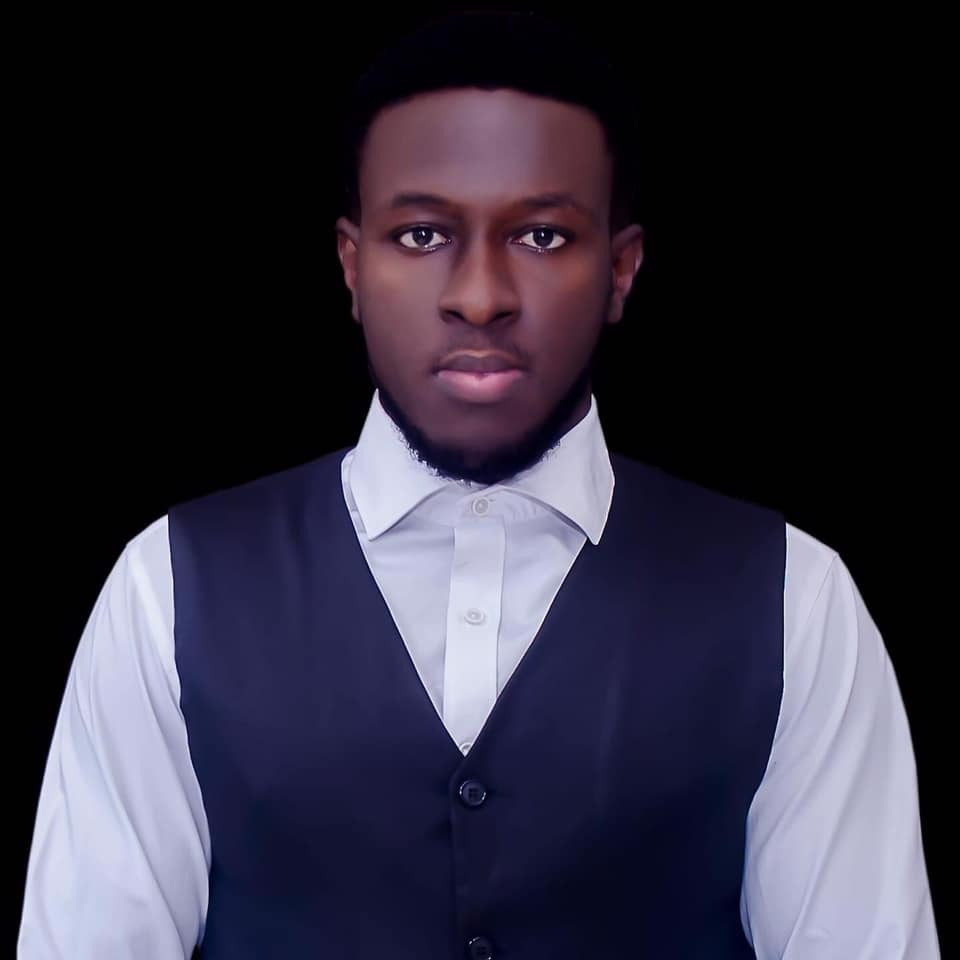 Kenneth is a an avid soccer follower, fan and writer. He is a consistent follower of the sport and is a fan of Chelsea FC.