Height in soccer is not that impressive when you pair it with basketballers. Also, most of the tallest football players have not been able to reach their peak in their football career with their height while some made lasting impressions and continue to do so in recent times.
Having said that, we are going to look into the tallest soccer players around us. Without many issues, let's look at the 16 tallest soccer players to have graced the pitch over the years.
Tallest Football Players In The World
16. Peter Crouch – 6'7″ / 201cm
Country: England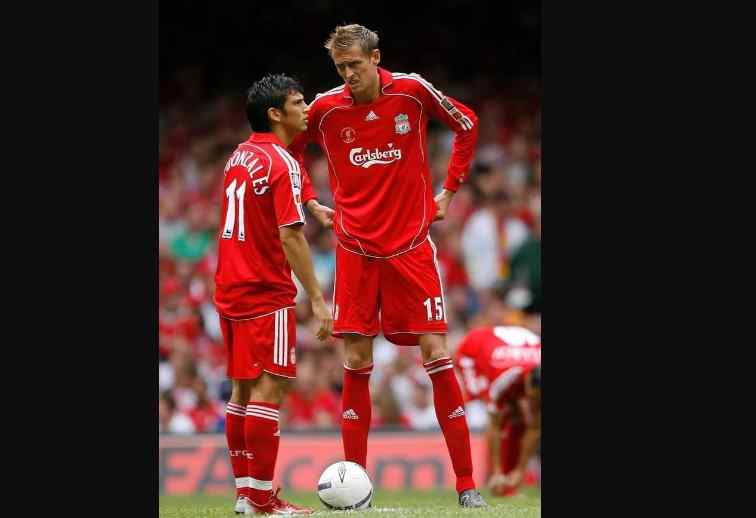 Even many football fans around the world may not know many of the tallest football players, however, Peter Crouch is not an exception.
READ: Soccer Positions and Numbering Systems – Full Guide
He was able to beat all odds and performed more extraordinarily than other tallest players, therefore, making his name remarkable to football fans across the globe and in the Premier League.
He hung his boot after playing for decades in the English Premier League at 40. At 6'7″tall, his height is intimidating, but not that much when we go down the list. It can be recalled that Peter Crouch impressed in his time at Liverpool and Stoke City in the Premier League.
15. Even Iversen – 6'8″ / 203cm
Country: Norway
Height can be so useful when you're a striker or need to head the ball, but for Iversen, being a defender, this was not the case as he had a disappointing career that fell below expectations.
That's why he played most of his career years as a professional player in Norway. He made some strands but never made it to bigger clubs in Europe.
14. Lacina Traore – 6'8″ / 203cm
Country: Ivory Coast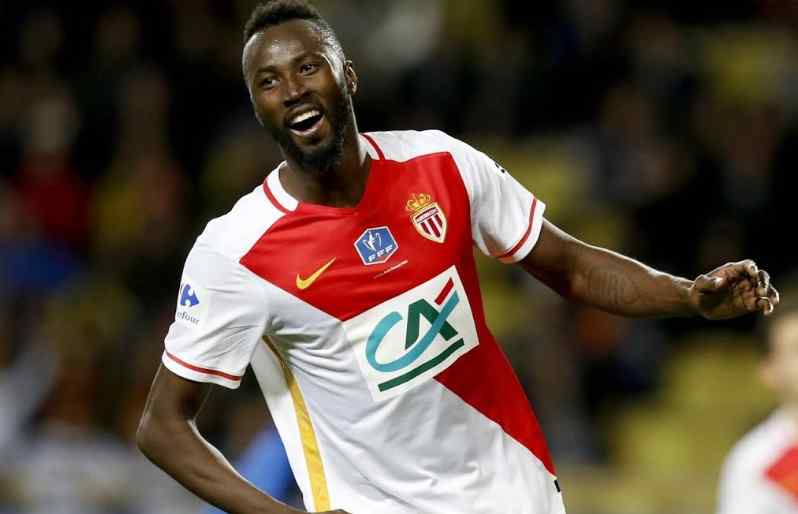 Nicknamed the Big Tree, his height makes him unique in every football game. He has 13 caps to his name for his home country, Ivory Coast, and has spent most of his football career years playing in clubs till this period.
READ: Red Bull Football Teams Around the World 
His height never limited his exploits in football. He is tall, skilled, energetic, and powerful and he can press a ball out from the opponent and net a goal while in the box. He currently plays for Varzim S.C. in Portugal.
13. Kjell Petter Opheim – 6'8" / 203cm
Country: Norway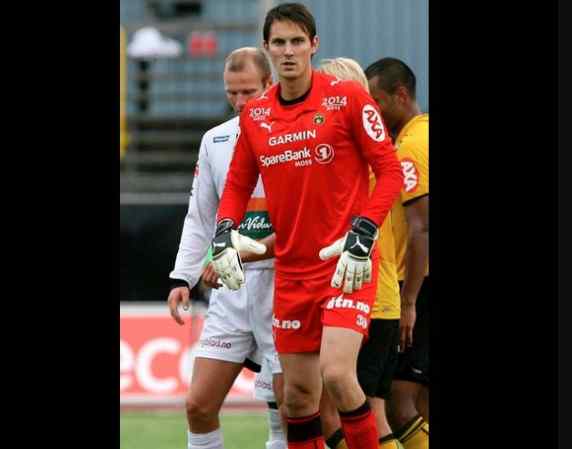 Kjell was a Norwegian goalkeeper who did not reach his peak as a goalie in their domestic league games, but he was on the field for a while thereby creating a name for himself.
His long arms are what made him so unique when positioned in the post as he could dive and stretch his hands to get the ball or tip it off the net.
12. Costel Pantilimon – 6'8″ / 203cm
Country: Romania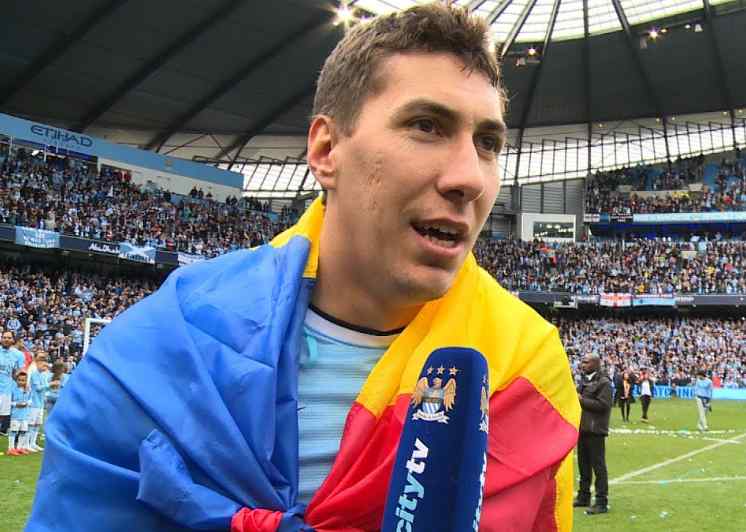 Costel has been a decisive goalkeeper for the Romanian National team for 27 matches. He was able to play with a club at some point and even as not look so energetic physically.
Costel knows how best to control the goalie zone and protect his end. Though he is coming of age to retire from football, he still has several years to push his career forward. It can be recalled that he was the second-choice goalkeeper at Manchester City at a point in his career.
READ: How Many Soccer Teams Are In London?
11. Jason Mooney – 6'8.5″ 204cm
Country: Northern Ireland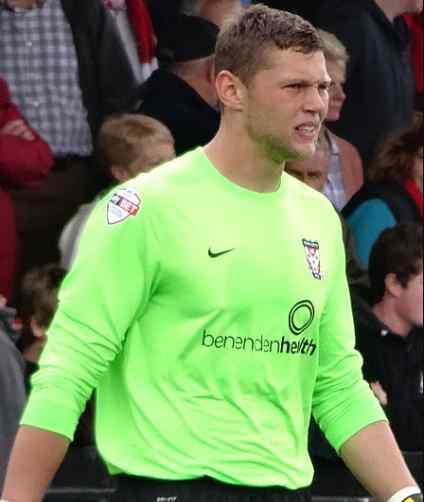 He hasn't been as successful as expected of him, but he has managed to keep his professional team in the game throughout his career.
At his highest performance, he made it to League One, suiting up for Tranmere, and as a backup goalkeeper, he is hardly seen in many games and only played a few games for the club.
10. Tor Hogne Aaroy – 6′8.5″ / 204cm
Country: Norway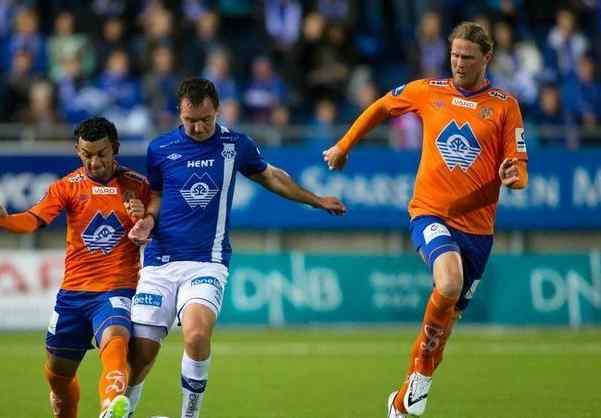 Tor Hogne Aaroy is a Norwegian National football player. During his active career years with the Norwegian National teams, he played a forward position till he retired from football.
His often appearances in football games and Norwegian football success brought fame to him and he was able to make the list. He ended his career in Norway with Aalesund.
9. Yang Changpeng – 6′8.5" / 205cm
Country: China
This feature is rare for a country that is not known for having tall players. Another tallest football player we have on the list is Yang Changpeng from China.
A 33 years old forward player who last played for the Henan Jianye, football team. With his height, he is the ninth tallest football player in the world but is currently without a club.
8. Tonny Brogaard – 6'9″ / 206cm
Country: Denmark
You know, the tallest football player is quite impressive when you're a striker or goalie. These positions have been favorable to the tallest soccer players.
Tonny Borgaard is from Denmark and has played most of his career years with the Fremad football team. Only his height brought fame to him among others.
7. Daniel Muller – 6'9″ / 205cm
Country: Germany
His from Germany and has featured in some games, though, he hasn't made any impressive appearances in football matches. Only his height is what makes to rank in this list. He is a goalie.
6. Vanja Ivesa – 6'9″ / 206cm
Country: Croatia
Vanja Ivesa could have taken the position of the world's tallest soccer player concerning his incredible height of 6ft 9 inches. Ivesa was a goalkeeper with the Yugoslavia and Opatija football teams.
READ: How Much Do Women Footballers Get Paid?
5. Tomas Holy – 6'9″ / 206cm
Country: Czech Republic
Currently playing for Carlisle United in League Two in England, he is a goalkeeper from the Czech Republic.
Many thought he could make it to become the goalkeeper of the Czech Republic National team, but he never made it to the professional team since 2009 when he was on the U18 team.
4. Paul Millar – 6'10" / 208cm
Country: Scotland
Paul Millar was one of the tallest soccer players in Britain. Even though he played numerous games, he didn't make it to the limelight even while playing with the Deveronvale football team. Thanks to his height that saw him listed.
3. Kristof Van Hout – 6'10.5″ / 208cm
Country: Belgium
So far, we have been witnessing the tallest soccer players around the world and we must have been left in awe of the height these men possess.
Kristof has been able to play with a few teams as a goalkeeper and is currently with Lommel in the Belgium Forst Division B. He is from Belgium.
READ: Is Luke Shaw Muslim? Answered!
2. Simon Bloch Jorgensen – 6'11" / 210cm
Country: Denmark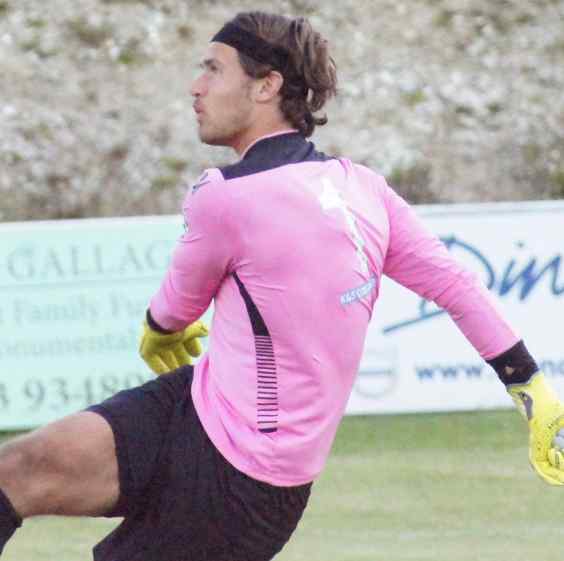 Simon Bloch Jorgensen after professionally joining the soccer world had the entire tallest soccer players reshuffled as his height of 6ft 12 inches saw him take the 2nd tallest football player in the world.
He is Danish and is currently playing for Waltham Abbey in the  Southern League Division One Central in England as a goalie.
1. Kyle Hudlin – Height 6'11" / 210cm
Country: England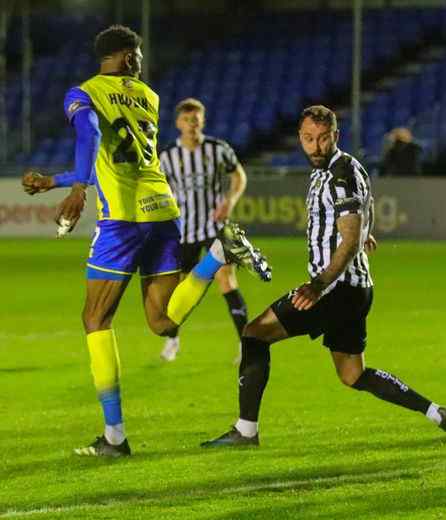 Kyle Hdlin is the current world's tallest football player and he plays for AFC Wimbledon in League Two in England on loan from Huddersfield Town. He is an English footballer and plays the center or forward position.
Does Height Help or Hinder in Soccer?
Seeing that the football world is dominated by average and shorter players, being the tallest player amongst them doesn't seem much impressive especially if you're not a striker or a goalie.
READ: What Does A Defender Do In Soccer?
Also, most of the tallest soccer players that have played in the game in decades haven't made the best impressions with regard to achievements, while others left their careers due to injuries sustained in matches.
Those who are trying and keeping the spirit alive should be commended because football is all about being robust, and as the tallest player, you can't be robust as an average player.
For instance, very few players in this list of the 16 tallest soccer players in the world were able to make it to the highest levels of the game at both club and international stages.
Some notable absentees who are also among the tallest players in the world and took the world by storm, include Zlatan Ibrahimovic, Jan Koller, Thibaut Courtois, Virgil van Dijk, Wojciech Szczesny, and the like.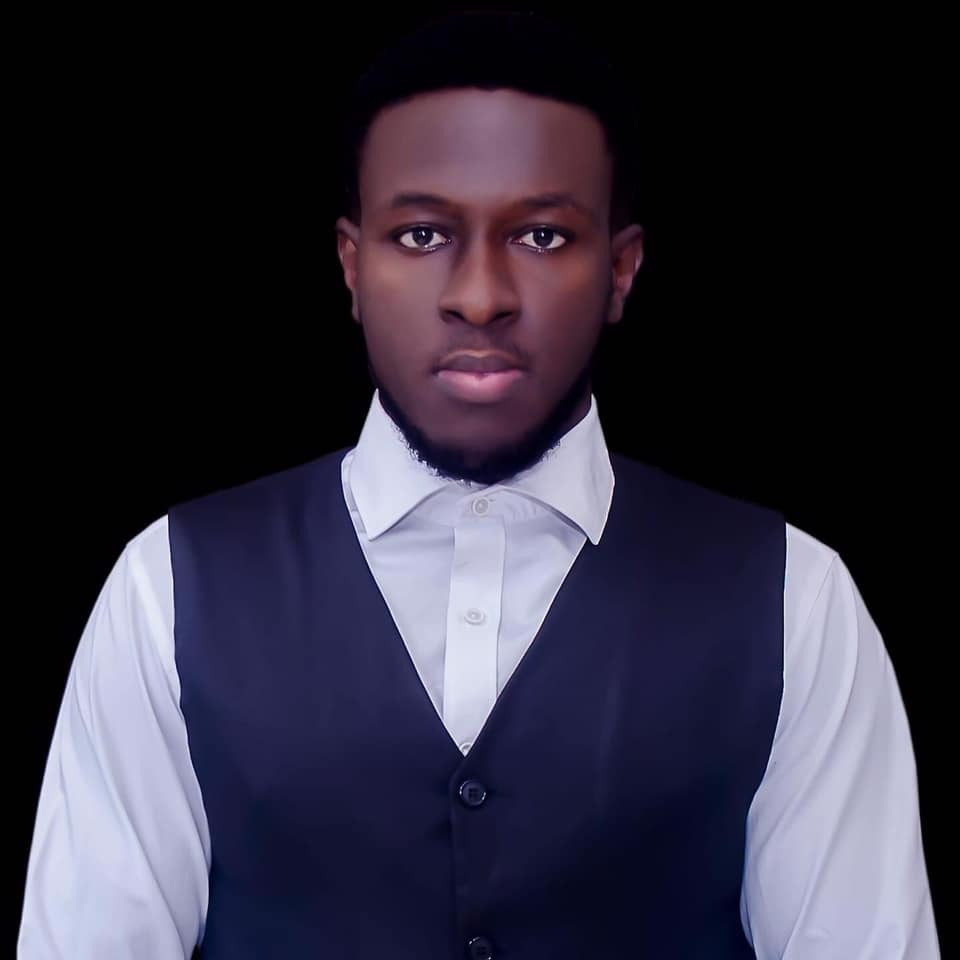 Kenneth is a an avid soccer follower, fan and writer. He is a consistent follower of the sport and is a fan of Chelsea FC.