Now that you've learned about Lazio's biggest wins in history, it's time for you to talk about their biggest losses too. As I have always said, there's a win after a defeat, and there's a defeat after a win.
In this post, I will dive into Lazio's top 5 biggest losses in history, and you will learn about their defeat in different competitions.
Let's get started.
READ ALSO: AC Milan's Top 5 Biggest Wins In History
1. AS Ambrosiana-Inter 8-1 Lazio Serie A 1934
On March 18, 1934, Arena Gianni Brera in Milano saw a massive clash in the Serie A 1933/34 season as AS Ambrosiana-Inter faced off against Lazio.
The Ambrosiana-Inter side got the best of the game with their complete dominance as they proved the doubters wrong.
Paolo Agosteo produced two goals in the 20th and 26th minutes. Lazio, who were known for their strength then, couldn't cope with the home side's attacking strength.
The Ambrosiana-Inter's attacking trio of Attilio De Maria, Pietro Serantoni, and the legendary Giuseppe Meazza, put fear in the hearts of their opponents.
De Maria added to the Lazio nightmare with a goal in the 50th minute, while Serantoni made the most of a scoring opportunity in the 38th minute.
Lazio were already trailing by four goals to nil at halftime. Lazio looked promising in the second half when Filó Guarisi found the back of the net in the 48th minute.
However, it was only a brief break as Giuseppe Meazza carried on his incredible form, netting twice more in the 63rd and 83rd minute, securing a remarkable hat-trick.
Renato de Manzano scored the final goal in the 74th minute, ending an 8-1 victory for Ambrosiana-Inter.
2. FC Internazionale 7-0 Lazio Serie A 1961
It was a formidable challenge for Lazio as they embarked on an away fixture in Milan against the table-toppers, FC Internazionale in 1961.
Inter, however, had endured a midweek encounter against the representative team from Belgrade in the Coppa Città delle Fiere, which could potentially have taken a toll on their energy.
Missing the like of Bolchi and Corso, Inter saw the return of Firmani to the squad, but tensions were clear with the inclusion of Angelillo, with whom their coach Herrera had been at odds for some time.
Carver, Lazio's tactician, reinforced his defensive block but reshaped the attack with Mariani and Mattei positioned on the wings.
The match commenced and Rozzoni had an early opportunity from a corner kick but failed to use it. Lovati was tested, displaying his skills with two great saves, denying Bicicli and Lindskog.
The Lazio defense seemed to build a cage around the feared Swedish playmaker, with Carradori and Franzini keeping a watchful eye on him.
Franzini strike a powerful shot, met with an impressive save from Buffon, followed by two efforts from Rozzoni that flowed above the crossbar.
Bui also took his chances from long range but couldn't find the target at the 29th-minute mark. However, it was the 32nd minute that witnessed the turning point of the encounter.
In an attempt to challenge Firmani, Janich sustained an injury, and despite receiving treatment, he returned to the field struggling.
Inter make use of the situation, and Bicicli found himself with a golden opportunity amidst the scramble, but Eufemi's saved the day for Lazio.
Nevertheless, just before halftime, the hosts broke the deadlock. Firmani, who had previously dodged Janich, tapped in the ball from close range after an interesting Inter attacking move.
The halftime whistle blew with a score that didn't truly reflect the flow of play seen in the first 45 minutes.
As the teams returned for the second half, Janich positioned himself upfront, while Mariani dropped back to bolster the defense.
The 47th minute saw Buffon make a difficult save from Bui's shot, and no Lazio player was quick enough to capitalize on the rebound.
However, luck continued to bypass the Romans as Mariani's free-kick struck the base of the post in the 53rd minute.
With an hour gone, Lazio faced their second setback as Gatti added another goal for Inter, assisted by Morbello after a good run. The 64th minute saw Janich finally surrendering to his pain and leaving the field.
This setback proved catastrophic for Lazio, as Firmani fired two goals in sixty seconds, the first from a challenging position and the second after a burst of raw determination.
In the 70th minute, Angelillo demonstrated his class with a perfectly directed shot to extend Inter's lead.
Also, Morbello beat the confused Lovati to make it 6-0, and before the final whistle, Firmani completed his four-goal tally, scoring from an obvious offside position, but the lonely Romans couldn't protest.
READ ALSO: Inter Milan's Top 5 Biggest Losses In History
3. US Pro Vercelli 6-0 Lazio DN 1927
In 1927, Lazio clashed with US Pro Vercelli, an encounter that resulted in one of their most humbling defeats. Pro Vercelli's qualities destroyed Lazio's side with ruthless offensive play and clinical finishing.
Even the match statistics bore witness to the dominance of Pro Vercelli as they stormed to a 6-0 victory. Pundits weigh in on this extraordinary fixture.
Renowned football analysts highlighted Pro Vercelli's clinical finishing as the defining factor behind their triumph.
They lauded the spirit of the great performances by Pro Vercelli, whose players seemed in perfect sync, with little room for Lazio to find their footing.
In contrast, Lazio's performance was criticized. A lack of defensive tactics and an inability to respond to Pro Vercelli's attacking play were obvious throughout the match.
4. Alessandria US 6-0 Lazio DN 1927
Another humbling Lazio encounter was the game against Alessandria US in 1927. Alessandria US imposed their dominance on the pitch with a staggering 75% ball possession.
The balance of play was decisively tipped in Alessandria's favor, controlling the game with an overwhelming performance.
Alessandria US' attacking threat was a tough one that Lazio's defense found hard to intercept. They were clinical in front of the goal, with Alessandria finding the back of the net numerous in 6 stars.
It was a fantastic performance from Alexandria's team as they thrashed Lazio 6-0. For Lazio, it was a disheartening experience, the club's fans witnessed one of their biggest away defeats in history.
READ ALSO: Top 5 FC Porto Biggest Wins In The Club History
5. Lens 6-0 Lazio UEFA Cup 1977
Lens' historic exploit against Lazio Rome in the UEFA Cup of 1977 is Lazio's biggest loss in European competition.
After a 2-0 defeat in the first leg of the 16th round, the Sang et Or were fully in control in the return fixture at the iconic Stade Félix Bollaert.
This campaign marked the second appearance in Lens's history at that time, and they were determined to make it memorable.
Earlier in the competition, Lens triumphed over the Swedish side Malmö Fotbollförening in a thrilling 4-3 aggregate victory, while Lazio cruised past Boavista FC with a 5-1 aggregate scoreline.
Arnold Sowinski's men needed to overturn the two-goal and produce an extraordinary performance. Lens struggled to trouble Garella, with only Hervé Flak's attempt being dodged away by the Lazio shot-stopper.
The match took a dramatic turn when a power outage plunged Stade Félix Bollaert into darkness for twenty minutes.
Just before half-time, Alain Hopkins's sublime pass found Pascal Françoise, whose talented header set up Didier Six for a perfect goal.
And in the second half, Didier Six kept up his artistry, firing a shot from nearly 30 meters out, crashing the ball into the net off the post. Now, Lens leveled the tie 2-2 on aggregate.
The chance of a historic qualification began to emerge, and Lens pressed forward, creating chances and putting the Biancocelesti under big pressure.
In the dying minutes, Jean-Marie Elie came agonizingly close to sealing the deal with a third goal, but his effort struck the post.
The match headed into extra time, and this was when Lens showed an offensive phenomenon that interested the match.
In the 109th minute, Michel Joly's superb cross found Farès Bousdira, who slotted home the decisive goal (3-0). The Italians were shocked.
Six minutes later, Didier Six thrilled the fans once more, sealing his hat-trick with a magnificent left-footed lob into Lazio's net (4-0).
In the end, the final whistle marked an extraordinary 6-0 triumph for Lens, completing a stunning 6-2 aggregate victory.
READ ALSO: Top 7 Highest-Paid Coaches In The Premier League 2023
Conclusion
So, football fanatics, I have delved into the top 5 biggest losses in Lazio's history.
And you've probably learned about their crushing 8-1 defeat against AS Ambrosiana-Inter in 1934 to a humbling 6-0 loss to Lens in the UEFA Cup of 1977.
These defeats are unimpressive.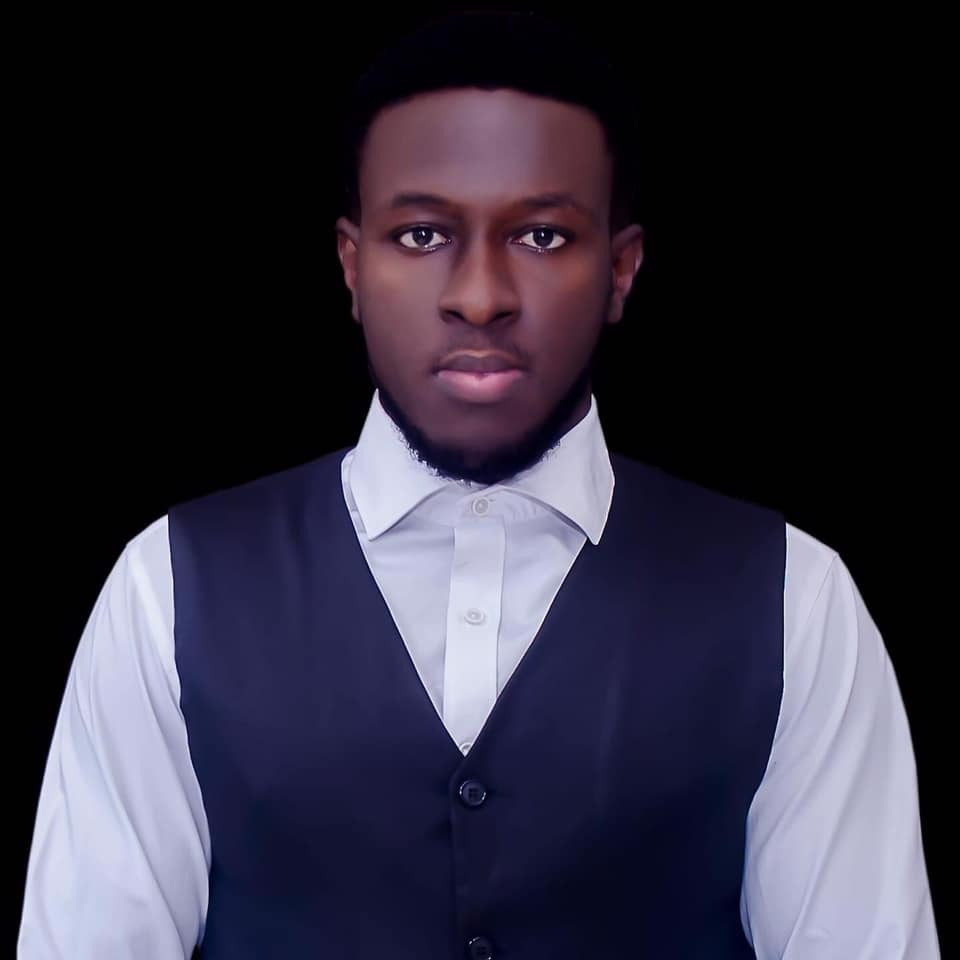 Kenneth is a an avid soccer follower, fan and writer. He is a consistent follower of the sport and is a fan of Chelsea FC.