In this post, I will post and discuss Paris Saint Germain's all-time top scorers. Plus you will learn how many goals they have recorded, and the impact they have on the team.
Top 10 PSG All-Time Goal Scorers
| Rank | Player | Goals |
| --- | --- | --- |
| 1 | Kylian Mbappe | 205 |
| 2 | Edinson Cavani | 200 |
| 3 | Zlatan Ibrahimovic | 156 |
| 4 | Neymar | 118 |
| 5 | Pauleta | 109 |
| 6 | Dominique Rocheteau | 100 |
| 7 | Mustapha Dahleb | 98 |
| 8 | François M'Pelé | 95 |
| 9 | Ángel Di María | 92 |
| 10 | Safet Sušić | 85 |
READ: What Is Fantasy Football Insurance? Full Guide
1. Kylian Mbappé
One of the most exciting young players in world football, Kylian Mbappe has established himself as PSG's major driver since joining the club in 2017.
He is PSG's all-time top scorer with a 205 goals record as of  21 April 2023. Mbappé's pace, technique, and finishing precision made him a nightmare for opposing defenders, and he has played a crucial role in PSG's success in recent years.
The Frenchman has won numerous individual awards and accolades, including the 2017 Golden Boy Award and  Ligue 1 Player of the Year Awards in 2018, 2019, and 2022.
2. Edinson Cavani
Edinson Cavani joined PSG in 2013 and quickly established himself as one of the most prolific goal-scoring threats in Europe. He spent over five seasons with the club, scoring an incredible 200 goals in 301 appearances.
Cavani's tally is behind Mbappe's tally in PSG's history, and he surpassed Zlatan Ibrahimovic's record of 156 goals. Cavani's predatory instincts in front of the goal made him a nightmare for opposition defenders.
He scored lots of amazing goals for PSG, including volleys, headers, and tap-ins. His partnership with Ibrahimovic formed one of the deadliest attacks in world football.
Uruguay's goal-scoring ability helped PSG win six Ligue 1 titles, five Coupes de la Ligue, and five Coupes de France during his time at the club. And In the 2016-17 season, he was named Ligue 1 Player of the Year.
3. Zlatan Ibrahimović
One of the most recognizable footballers of his time, Zlatan Ibrahimovic is remembered for both his magnetic personality and his extraordinary abilities on the field.
He joined Paris Saint-Germain in 2012, and throughout his four seasons there, he rose to become one of the club's all-time top goal scorers. The number of goals Ibrahimovic has scored for PSG is incredible.
He was the club's third-highest scorer all-time with 156 goals. His prolific scoring helped PSG win two Coupes de la Ligue, one Coupe de France, and four straight Ligue 1 championships.
Ibrahimovic stood out from other players for his special blend of skill, power, and vision. He was equally adept at dribbling past players in tight spaces as he was at scoring goals from a distance, with his head, or with a free-kick.
He was one of the most entertaining players to watch given his charismatic confidence and flair, and he rapidly won the hearts of the Parc des Princes crowd. Some of the most notable moments in PSG's history occurred during Ibrahimovi's career.
READ: Does Messi Speak French?
4. Neymar
Neymar is one of the most gifted players of his time, and he has established himself as a great forward from Santos.
Jr joined Paris Saint-Germain in 2017, and he won over the heart of Parc des Princes supporters with his dazzling lightning-quick dribbling skills. However, Neymar is PSG's third-highest all-time scorer after recording a total of 118 goals, and they are still counting.
His prolific scoring prowess has aided PSG in winning several national championships, including three Ligue 1 championships, two Coupes de France, and three Coupes de la Ligue.
Neymar stands out from other players due to his superb ball control and tendency for scoring from virtually any area of the field.
He is a continuous threat to opposing defenses because he can score with either his left or right foot and has an exceptional ability to score from free kicks. Beyond his impressive goal-scoring record, Neymar has contributed significantly to PSG.
His imaginative flair and strategic insight have enabled PSG to rule the French league and compete at the top level of European football.
He possesses one of the most fearsome striker partnerships in the world of football, and he and Kylian Mbappé together make up a lethal attacking tandem for PSG.
5. Pauleta
Pedro Miguel Carreiro Resendes, better known by his football name Pauleta is a former Portugal player who spent eight years at Paris Saint-Germain.
He was one of PSG's prominent players during his time with the team, and his goal-scoring record is still held in high esteem today.
Zlatan Ibrahimovi passed Pauleta as the club's all-time best scorer in 2014 after Pauleta spent five years scoring a total of 109 goals.
Pauleta's ability to score goals contributed to PSG's victories in the Coupe de France in 2004 and the Coupe de la Ligue in 2008, solidifying his position as a fan favorite. Pauleta's play was appreciated with his excellent finishing as well as his ability to use both foot and head goals.
He was known for his quick thinking, fast footwork, and eye for finding the back of the net. In all, Pauleta was respected for his professionalism and dedication to PSG in addition to his goal-scoring feats.
He was a real leader both on and off the field, and he was frequently observed inspiring his teammates while they played. Pauleta has remained a cherished character among PSG supporters even after leaving the club in 2008.
READ: Top 5 Greatest Rivalries In Soccer History
6. Dominique Rocheteau
Former French footballer Dominique Rocheteau played for Paris Saint-Germain from 1980 until 1987. Rocheteau made 290 matches and scored 100 goals in his seven years at PSG.
He played a key role in PSG's  Ligue 1 victories in 1986 as well as the Coupe de France in 1982, 1983, and 1985. His role in PSG's achievements during this time solidified his legendary status.
Rocheteau played with an extremely quick and agile technique that earned him his nickname, "l'Ange Vert" or "The Green Angel." He was a dread for defenders because of his lightning-quick foot and cool finish.
Rocheteau was an integral part of PSG's success in the 1980s and was renowned for his ability to score important goals in major games.
7. Mustapha Dahleb
Former Algerian football player Mustapha Dahleb played for Paris Saint-Germain from 1974 to 1984. He was regarded as one of the best players in the club's history.
Dahleb made 248 games and tallied 98 goals in his ten years at PSG. His role in PSG's achievements during this time solidified his legendary status. Dahleb was renowned for his amazing ability to score goals, as well as his superb skill and vision.
His creative flair made him a fan favorite at the Parc des Princes since he was equally skilled at scoring goals himself as he was at assisting his teammates.
Dahleb's accuracy and flexibility in slipping past defenders were hallmarks of his playing style. Dahleb is still regarded as one of the greatest players of his generation even though Algeria never won the Ballon d'Or or any other international competition.
He continues to be revered as a national hero in Algeria due to his ball-handling prowess and ka een eye for goal.
8. François M'Pelé
One of the earliest big-name to play for Paris Saint-Germain was François M'Pelé who was a key player in the team's success. He joined the PSG in 1973 and made a name for himself as one of the top players on the team.
M'Pelé established himself as a PSG icon throughout his six-year stay with the club, scoring 95 goals in 217 games M'Pelé was known for his speed, agility, and finishing prowess.
READ: Expensive Cars Owned By Soccer Players (Top 5)
His skill for creating opportunities out of thin air and his eye for goal made him a continuous threat to opposition defenses. M'Pelé was also well-liked by PSG supporters, who were drawn to him by his captivating playing style and his unshakeable dedication to the team.
In addition, M'Pelé played for other teams like Nantes and Lens, after leaving PSG in 1979.
9. Ángel Di María
One of the most gifted and adaptable players to play for PSG is Angel Di Mara. The Argentine was a vital part of the team, and he is one of the club's all-time top goal-scorers with 90 goals.
Di Mara has been used in several positions, including the wings and the middle, to display his superb attacking skills and work ethic. Di Maria's contribution to the squad goes beyond goal-scoring.
He is renowned for his great vision, quick dribbling, and ability for creating opportunities for his teammates. If you ask me, Angel Di Mara made a significant impression on Paris Saint-Germain, both in terms of his goal-scoring prowess and influence on the squad.
10. Safet Sušić
In the history of Paris Saint-Germain FC, Safet Sui is one of the most recognizable players. Between 1982 and 1991, when the Bosnian midfielder was a member of the team, he had a significant impact and helped the group achieve success.
With 85 goals in 305 games played in all competitions, Sui has a strong scoring record at PSG. Sui was a creative force on the field in addition to being a prolific scorer.
READ: Red Bull Football Teams Around the World 
He provided many assists while at PSG, and his control over the game's tempo and possession made him an important member of the squad.
Sui joined a selected group of historical players who had an impact on the club's history into the Paris Saint-Germain FC Hall of Fame in 2014.
Conclusion
Without a doubt, there you have PSG's all-time goal scorers.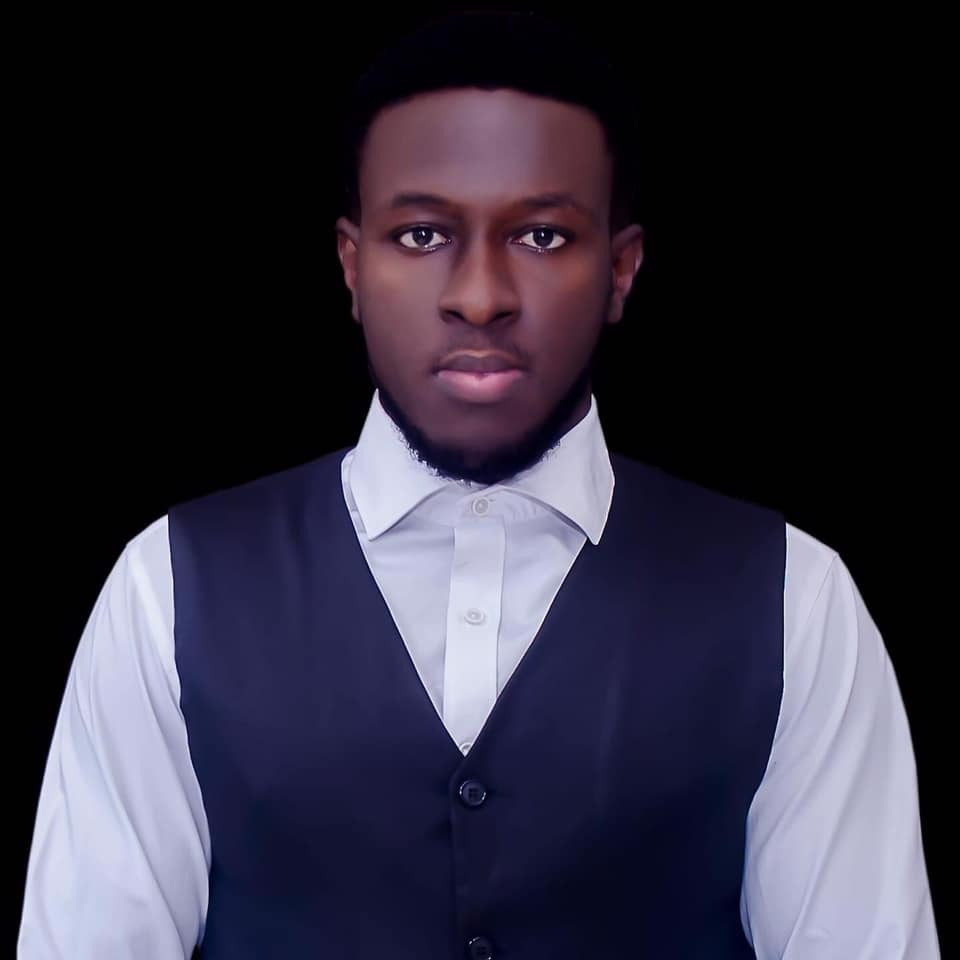 Kenneth is a an avid soccer follower, fan and writer. He is a consistent follower of the sport and is a fan of Chelsea FC.