This is the list of Real Madrid's top greatest rivals, and it includes European rivals. Real Madrid is one of the biggest, and the most successful team in football history, having won 69 trophies in their league.
They have won a record-breaking 35 La Liga titles, 20 Copa del Rey, 12 Supercopa de España, and even some more cups like Copa Eva Duarte and Copa de la Liga.
And in European competition, Madrid has an amazing 21 trophies,14 European Cup/UEFA Champions League titles, two UEFA Cups, and five UEFA Super Cups. Plus eight club world championships.
According to statistics Club World Ranking, In Europe, they are number one in the all-time club ranking. While FIFA named them the greatest club of the 20th century, IFFHS called them the best in Europe at the same time.
They even got a special award from FIFA in 2004 for being super awesome. Their UEFA Champions League records include, the most games won, had the most draws, and scored the most goals.
They are the only club to win the European/Champions League three titles in a row First in 1955–56, 1956–57, and 1957–58, and then in 2015–16, 2016–17, and 2017–18.
In May 2022, they won their fourteenth Champions League title, and even Guinness World Records said, "Wow, that's something special!" As of March 2023, in Europe, they're ranked number one in the last ten years from 2013 to 2023.
READ ALSO: Real Madrid's All Time Top Scorers (Top Ten)
We can not be done talking about how they have dominated football history, but in this post, we will have more fun talking about Real Madrid's greatest rivals.
Real Madrid's Top 5 Biggest Rivals
Barcelona
Atlético Madrid
Athletic Bilbao
Bayern Munich
Juventus
Let's get started.
1. Real Madrid – Barcelona Rivalry ( El Clásico )
This is a battle that's more than just a game, it is so huge that it's called "The Classic," or in Spanish, "El Clásico." It's about history, politics, and the fierce dignity of two cities.
Back in the day, when national competitions began, these teams represented more than just football. They stood for two regions in Spain, Castile, and Catalonia, and two cities, Madrid and Barcelona.
Their rivalry is about tensions between these regions and the cultural divide. Over the years, these giants have faced off 249 times.
Real Madrid has won 100 times, Barcelona 97, and they've had 52 draws. Back in the 1930s, Barcelona stood as a symbol of Catalan identity, different from the centralizing powers in Madrid.
During the rule of Miguel Primo de Rivera and especially Francisco Franco, things got more complicated. See, Franco didn't like regional differences, and Barcelona didn't like his regime.
They got their motto "Més que un club" (More than a club) because they were more than just a football team. They stood for something bigger, Catalan nationalism and progressive beliefs.
Many believe that Franco's rule might have influenced these teams. At the same time, Franco didn't play favorites.
He liked both teams, but he wanted them to be "Spanish." Madrid, back then, was seen as a symbol of the establishment, while Barcelona represented something different.
In those times, Madrid wasn't super successful, but Alfredo Di Stéfano changed everything. Di Stéfano became a superstar for Real Madrid, scoring goals and leading them to victory though Barcelona wanted him.
They both fought over him, and FIFA stepped in to decide. In the end, Di Stéfano played for both teams, and his transfer became legendary.
This kicked off a new era of Real Madrid dominance, and Di Stéfano played a huge role in their early Champions League wins.
This rivalry hit its peak in the 1950s when both clubs battled for Di Stéfano. For the time Barcelona's Johan Cruyff chose them over Real Madrid because he didn't want to play for Franco's team.
READ ALSO: Who Actually Owns Real Madrid? (Explained)
2. Real Madrid – Atlético Madrid (El Derbi madrileño)
Real Madrid and Atlético Madrid are a story of two fiery neighbors. Atlético was started in 1903 by some Basque students, but in 1904, some rebellious members of Madrid FC joined in.
The teams first faced off on December 2, 1906, and Real Madrid won 2–1. Their first league match happened on February 21, 1929, and Real Madrid took the win again, 2–1.
But here is where the rivalry gets interesting, after the Spanish Civil War, Atlético got linked to the air force, changing its name to Atlético Aviación.
Somebody says Franco might have liked them, but that's up for debate. In those times, Atlético became successful, narrowing the gap between them and Real Madrid.
But then, things turned, and Real Madrid became Franco's favorite. He thought their wins in the European Cup would make Spain look good when the country was separated.
He said, "Real Madrid is the best team we've ever had" So, Atlético fans started calling Real Madrid "The team of the government, the shame of the country," and things got heated.
The rivalry got intense in 1959, during the European Cup. Real won the first leg 2–1, but Atlético won the second 1–0. They had to play a tiebreaker match, which Real won 2–1. But Atlético got some payback when they beat Real in the Copa del Generalísimo finals in 1960 and 1961.
And then came the 1970s, Atlético was the best Spanish club of the decade, making Real Madrid fans call them "Indians" or Indians, poking fun at the Latin American players in the team.
However, Real Madrid's stadium is in a posh area, while Atlético's was near a river and a brewery. Real Madrid has more supporters across the region, while Atlético has a working-class fan base from the southern part of the city.
They use the "Indian" nickname proudly. Honestly, this rivalry has made history, with Atlético giving Real Madrid a tough challenge during their dominating years between 1961 and 1989.
In recent years, we have seen Atlético break Real Madrid's winning streak at the Vicente Calderón in 2015, and Atlético got their first win over Real since 1999 in the Copa del Rey final in 2013.
They also faced off in the UEFA Champions League final in 2014, with Real Madrid winning in a thrilling comeback.
3. Real Madrid – Athletic Bilbao ( El Viejo Clásico )
Real Madrid and Athletic Bilbao rivalry have a unique story that goes way back, making it one of the lesser-known but no less exciting clashes in Spanish football.
This rivalry got its name because these two teams ruled the first half of the 20th century. They faced off in nine Copa del Rey finals, including the first one in 1903.
For a long time, this was the most played fixture in Spanish football history, until El Clásico came along and took the spotlight in 2011.
Athletic Bilbao has a policy of only using local players while this makes them unique, it also means they don't often compete at the highest level with clubs like Real Madrid, who search worldwide for the best talents.
Bilbao hasn't won any major trophies since 1984, and their record against Real Madrid isn't great either, having only won two out of the 26 matches between 2005 and 2017.
But even though the competition might not be as fierce on the field, the matches are still intense. That's because they are rooted in history and culture.
Even if the victories may not come as often for Athletic Bilbao these days, the passion, the history, and the cultural significance still make their clashes with Real Madrid something to look forward to.
READ ALSO: Top 5 Real Madrid's Biggest Home Wins Against Barcelona
4. Real Madrid – Bayern Munich Rivalry
These two clubs know a thing or two about lifting the Champions League trophy. Real Madrid has won fourteen times, while Bayern Munich has clinched the title six times.
They are the kings of European football, and their game is one that every football fan looks forward to. Now, even though they have never faced off in a final, their battles are legendary.
They have crossed paths 26 times in the Champions League, making it the most-played match in the history of the tournament.
Out of those, Real Madrid has won 12 times, Bayern Munich has won 11 times and had 3 draws. These games are packed with tension and controversies because they're just that important.
Real Madrid fans even have a nickname for Bayern Munich: the "Bestia negra," which means the "Black Beast." That's how intense this rivalry is. In the 2010s, they clashed in the Champions League semi-finals a few times.
And In the 2011-12 season, they battled to a 3-3 aggregate draw, with Bayern winning on penalties after extra time. In 2013-14, Real Madrid triumphed 5-0 on aggregate on their way to winning the competition.
Also in 2016-17, Real Madrid won 6-3 on aggregate in the quarter-finals and eventually lifted the trophy. They met in the semi-finals of the 2017-18 season, with Real Madrid advancing 4-3.
However, Bayern turned the tables and defeated Real Madrid in Madrid by three-goal margins, ending Real's streak at home in the Champions League in the 2018-19 season,
Do you know the biggest loss Real Madrid ever faced at home in the Champions League was at the hands of Bayern Munich on February 29, 2000, with a score of 2-4?
5. Real Madrid – Juventus Rivalry
Real Madrid and Juventus have clashed 21 times in the UEFA Champions League In which Juventus has recorded 9 wins, Real Madrid 10 wins, and 2 draws.
Even their goal difference is neck-and-neck, with Madrid leading by just one goal (26 to 25). Their first contest happened in the quarter-finals of the 1961-62 European Cup.
Real Madrid emerged victorious, winning 3-1 in a replay held in Paris. But Juventus had their moment too, like in the 1995-96 quarter-finals, when they prevailed 2-1 over the two legs and eventually lifted the trophy.
Then came the iconic 1998 UEFA Champions League Final in Amsterdam, where Real Madrid snatched a 1-0 victory. Down to the 2002-03 UEFA Champions League semi-finals, a time when both clubs were in their prime.
Juventus won 4-3 on aggregate. Zinedine Zidane, who had played for Juventus in the 1998 final, had switched sides, moving from Turin to Madrid in a record-breaking €77 million deal.
In the 2013-14 Champions League group stage, Madrid triumphed 2-1 at home and drew 2-2 away, ultimately securing their tenth title.
The 2014-15 semi-finals were also intense, with former Real Madrid player Álvaro Morata scoring crucial goals for Juventus, helping them win 3-2 on aggregate.
But perhaps one of the most memorable clashes happened in the 2017 Champions League Final in Cardiff when Ronaldo stole the show, scoring twice as Real Madrid clinched a 4-1 victory.
Even their most recent encounter in the 2017-18 quarter-finals was a big dipper. Real Madrid won 4-3 on aggregate, though we saw a controversial penalty awarded to Real Madrid in the last minute of the second leg turned the tide.
Juventus had built a 3-0 lead at the Bernabeu, seeking to overturn their first-leg defeat at the Allianz Stadium. Cristiano Ronaldo's three goals, including a stunning overhead kick, sealed the game.
After winning his fourth Champions League with Madrid, Ronaldo secured a move to Juventus for a €117 million fee.
READ ALSO: Top 5 Real Madrid's Biggest Losses Against Barcelona
Conclusion
Real Madrid's football history has seen great achievements and great rivalries.
These rivalries have become part of the significant story in soccer, creating amazing moments to create memorable memories.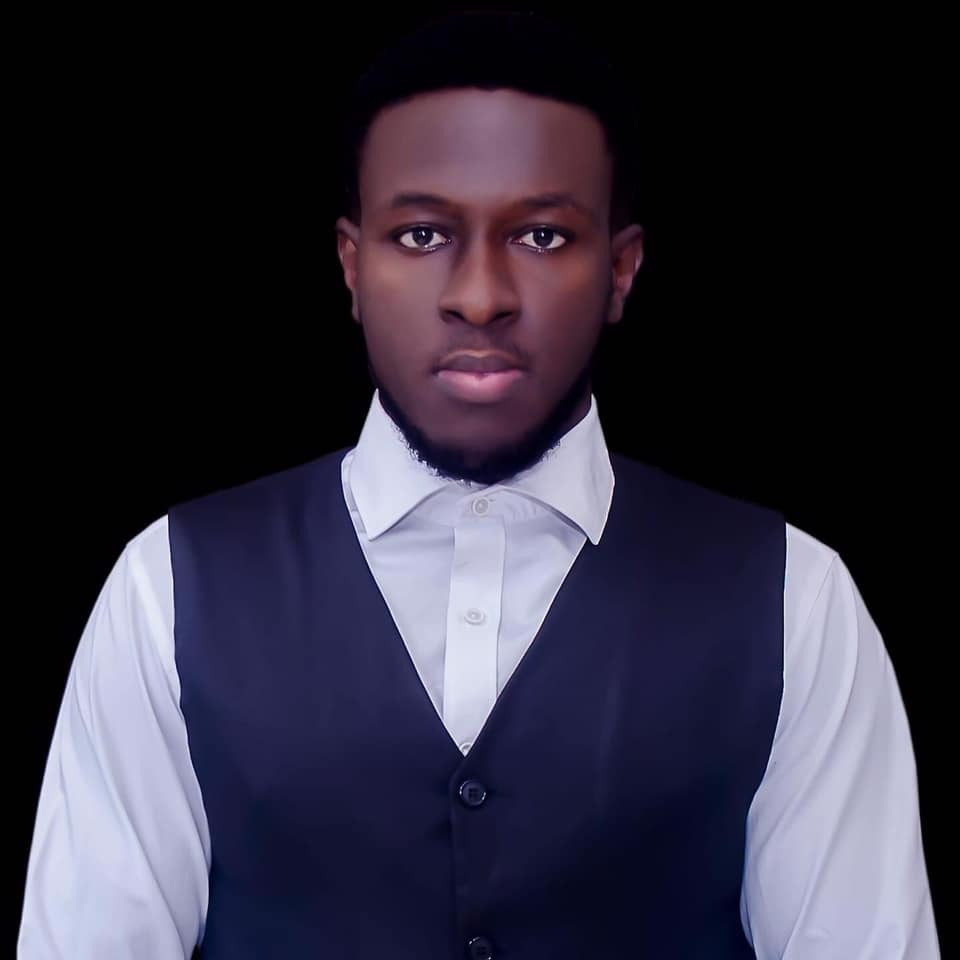 Kenneth is a an avid soccer follower, fan and writer. He is a consistent follower of the sport and is a fan of Chelsea FC.