This is the list of Chelsea Football Club's Most significant rivals. Over time, Chelsea has built up intense rivalries in English football, some tracing back to the 1930s and others more recent. These rivalries are now among the fiercest in the game.
Chelsea's journey began with their first major win in the league, and during the 2000s, they enjoyed a fantastic period, securing victories in the Champions League, multiple Premier League titles, the FA Cup, and the FIFA Club World Cup.
All of this success intensified the rivalries they had. Outside just performing strongly in English football, Chelsea's location in London has played a big part in sparking historic rivalries with nearby teams. However, in this post, you will talk about these rivalries, their background, and lots more.
READ ALSO: Liverpool Biggest Rivals (Top 5)
Let's get to it.
Top 5 Chelsea Football Club Biggest Rivals
Arsenal F.C.
Tottenham Hotspur
Fulham
Leeds United
Queens Park Rangers
1. Arsenal F.C. vs. Chelsea F.C. Rivalry
The fierce and historic competition between Arsenal Football Club and Chelsea Football Club is one that we could talk about on, and on.
These two big teams, based in London, have been going head-to-head for years, creating some of the most exciting matchups in the game. Arsenal calls the Emirates Stadium home, while Chelsea commands the field at Stamford Bridge.
And when it comes to victories, Arsenal has the edge, boasting 82 wins compared to Chelsea's 66, with 59 matches ending in draws as of May 2, 2023.
Arsenal scored 5 goals against Chelsea in 1930, and Chelsea also had an impressive moment when they defeated Arsenal 6–0 in 2014. Chelsea legend Didier Drogba made his mark with an impressive 13 goals in these clashes.
These teams have also clashed on the big stages, competing in five major finals, Arsenal clinched a 2–0 victory in the 2002 FA Cup final, while Chelsea celebrated a 2–1 win in the 2007 League Cup final.
The drama continued with Arsenal's exciting 2–1 win in the 2017 FA Cup final, Chelsea's dominant 4–1 performance in the 2019 Europa League final, and Arsenal's hard-fought 2–1 triumph in the 2020 FA Cup final.
While Arsenal and Chelsea never saw each other as their ultimate rivals, their fierce competition dates back to the 1930s. Fans have been drawn into the intense matchups, filling the stadiums with energy.
And as Chelsea climbed the ladder of success in the 2000s, the rivalry became even more interesting. Arsenal fans see Chelsea as their third-biggest rival, just behind Manchester United and Tottenham Hotspur. On the flip side, Chelsea fans hold Arsenal as their main rival.
But sometimes it's not just about the games, the off-field drama that charges this intense rivalry. Back in 2006, Ashley Cole's switch from Arsenal to Chelsea caused quite a stir, adding extra fire to the competition.
I wouldn't forget the drama of the 2007 Football League Cup final where Chelsea fans threw celery at Arsenal players, and these actions turned this match into a memorable affair.
READ ALSO: Top 10 Best Defenders In The World (2023 Ranking)
2. Chelsea F.C. vs. Tottenham Hotspur F.C. rivalry
These two London-based teams have ignited passion and drama on the field for decades. While they are not direct rivals, Chelsea and Tottenham Hotspur fans have been locked in a spirited back-and-forth since the historic 1967 FA Cup final.
The matches between these two teams have always attracted huge crowds, sometimes even spilling over into intense clashes among supporters.
In a 2012 survey, Chelsea fans pointed at Tottenham as their main rival, ranking them above Arsenal and Manchester United. Meanwhile, Tottenham fans kept Chelsea as their second rival, falling behind Arsenal.
This rivalry's origins date back to the 1967 FA Cup final, an iconic event dubbed the "Cockney Cup Final" as it was the first London-only final. Tottenham won a memorable 2–1 victory, with over 100,000 supporters filling the stands.
Fast-forward to the 1974–75 season, a time when Tottenham and Chelsea were locked in a fierce battle to escape relegation from the First Division. The tension spilled onto the pitch, leading to a chaotic scene before the match even began.
In a game that saw Tottenham triumph with a 2–0 win, Chelsea's fate was sealed, relegating them while Tottenham managed to stay floating.
The rivalry's roots trace back to the 1909 meeting when Tottenham, fresh in the Football League First Division, clashed with Chelsea at Stamford Bridge, resulting in Chelsea's 2–1 win.
Since the 1990s, Chelsea has been the dominant force in this match, enjoying an unbeaten streak against Tottenham for over a decade.
A highlight came in the 1997–98 season when Chelsea scored a 6–1 victory at White Hart Lane. Breaking this streak, Tottenham secured a 2–1 win over Chelsea on November 5, 2006, ending a 16-year dry spell.
Significant moments followed, such as the 2007 FA Cup quarter-finals where Chelsea and Tottenham battled to a 3–3 draw before a replay, sparking off-field clashes between fans.
Tottenham grabbed victory in the replay with a 2–1 scoreline, and another moment happened in the 2008 Football League Cup final, where Tottenham emerged as victors with a 2–1 win. Transfers also fueled the rivalry.
Willian's switch to Chelsea in 2013 from Tottenham stoked controversy, as he initially underwent a medical with Tottenham before joining Chelsea. This would hurt the Tottenham fans so badly.
The rivalry reached a boiling point on May 2, 2016, at Stamford Bridge in a match now known as the 'Battle of Stamford Bridge.' Tottenham's 2–2 draw with Chelsea handed Leicester City their first-ever Premier League title.
The match saw confrontations on the field, leading to nine yellow cards for Tottenham which is a Premier League record, and three for Chelsea. The aftermath resulted in fines and FA charges for both clubs.
More encounters followed, shaping the course of the rivalry as Chelsea's 2–0 victory in the 2015 Football League Cup final sparked headlines due to fan behavior.
Chelsea's dominance saw them defeat them in a 2–0 win in December 2019 at their new stadium. As the rivalry persists, recent years have seen more heated moments.
The managers of both teams, Thomas Tuchel of Chelsea and Antonio Conte of Tottenham, were sent off during a match in August 2022, and the game ended in a dramatic 2–2 draw.
3. Fulham F.C. vs. Chelsea F.C. rivalry
This local derby might surprise you with its intensity, even though it hasn't been played as often as some other games. Fulham fans have a clear air when it comes to their main rivals: Chelsea.
This might raise some eyebrows, especially considering that these two teams haven't clashed on the field as often in recent years. However, there's a twist that adds to the excitement, being a true local derby.
You know Stamford Bridge is Chelsea's home ground and is located within Fulham's side while  Craven Cottage, Fulham's ground is merely 1.8 miles away. This closeness has charged the rivalry, creating an atmosphere of friendly competition between two local teams.
While this fixture might not have been a regular occurrence before Fulham's rise to the top division, the local stuff has always steamed under the surface.
The closeness of the stadiums and the shared neighborhood have contributed to a special kind of rivalry that goes beyond just the game on the pitch.
READ ALSO: Top 5 Manchester United Biggest Defeat In The Premier League History
4. Chelsea F.C. vs. Leeds United F.C. rivalry
The rivalry between Chelsea Football Club and Leeds United Football Club is a tale of passion, controversy, and fierce competition in English football history.
It all started in the 1960s when Chelsea and Leeds United went head-to-head in a series of heated matches that laid the foundation for their fierce rivalry.
The rivalry reached its peak during this period, with both teams pursuing domestic and European glory. The intensity build-up in the 1970 FA Cup Final, was one of the most physically demanding clashes in English football history.
This rivalry is more about opposing styles and identities. During the 1970s and 1980s, when football hooliganism was just rising, the notorious Chelsea Headhunters and Leeds Service Crew were known for their violent encounters.
While the rivalry burned brilliantly, both clubs experienced their ups and downs. The 1960s and 1970s saw Chelsea and Leeds competing at the highest level, challenging each other for titles.
However, as the decades moved, both clubs faced periods of fall. This didn't dampen the rivalry, though it added a layer of passion whenever they faced off.
Leeds' relegation from the Premier League in 2004 seemed to put an end to this rivalry, as the two clubs met only once in the following 16 years.
Though the flame still flickered in the hearts of the fans, the absence of regular clashes on the field diminished the rivalry's intensity.
Fast forward to 2020 when the rivalry was reignited. Leeds United's promotion to the Premier League brought them face-to-face with Chelsea once again.
The first encounter ended in a 3-1 victory for Chelsea, showing that even after years of break, the sparks of the competition were alive and well.
5. Chelsea F.C. vs. QPR F.C. Rivalry
The 1960s and 1970s were a golden era for this rivalry. Both clubs were contenders in top-flight football, fiercely vying for dominance among London's clubs.
Chelsea have won trophies like the FA Cup, Cup Winners' Cup, and League Cup, while QPR clinched a League Cup triumph and secured a league runners-up spot by a mere point.
Chelsea and QPR might be neighbors, but they've got a bit of a David-and-Goliath dynamic going on. You see, Chelsea's the big team on the block, while QPR's the brave underdog.
The difference in their success has somewhat dampened the flames of rivalry, as Chelsea doesn't see QPR as their arch-rival.
On September 14, 1968, the inaugural clash between Chelsea and QPR took place, and the result wasn't too surprising as Chelsea won a 4-0 victory.
While QPR fans witnessed the huge 6–0 victory over Chelsea on Easter Monday in 1986. Chelsea was sitting high up in the league table, eyeing the title, but QPR's win dashed their hopes.
This period saw a balanced rivalry, with both teams occasionally dropping into the Second Division, meeting almost every season.
However, In recent years, the narrative has made a huge turn. Chelsea has risen as one of England's football giants, while QPR has journeyed in the second tier of English football.
The bond between the clubs has been maintained through loaned players, bridging the gap between them. Players like Jimmy Smith and Michael Mancienne from Chelsea's youth team joined QPR on loan, keeping the connection alive.
Chelsea and QPR have also met in pre-season friendlies. These friendlies have witnessed unexpected victories like QPR stunning a star-studded Chelsea lineup with a 3-1 triumph in 2001.
READ ALSO: Top 5 Real Madrid's Biggest Losses Against Barcelona
Conclusion
Chelsea football club's biggest rivalry is Arsenal F.C. and Tottenham Hotspur F.C. but also has a traditional rivalry with the likes of Fulham, Leeds United, and QPR.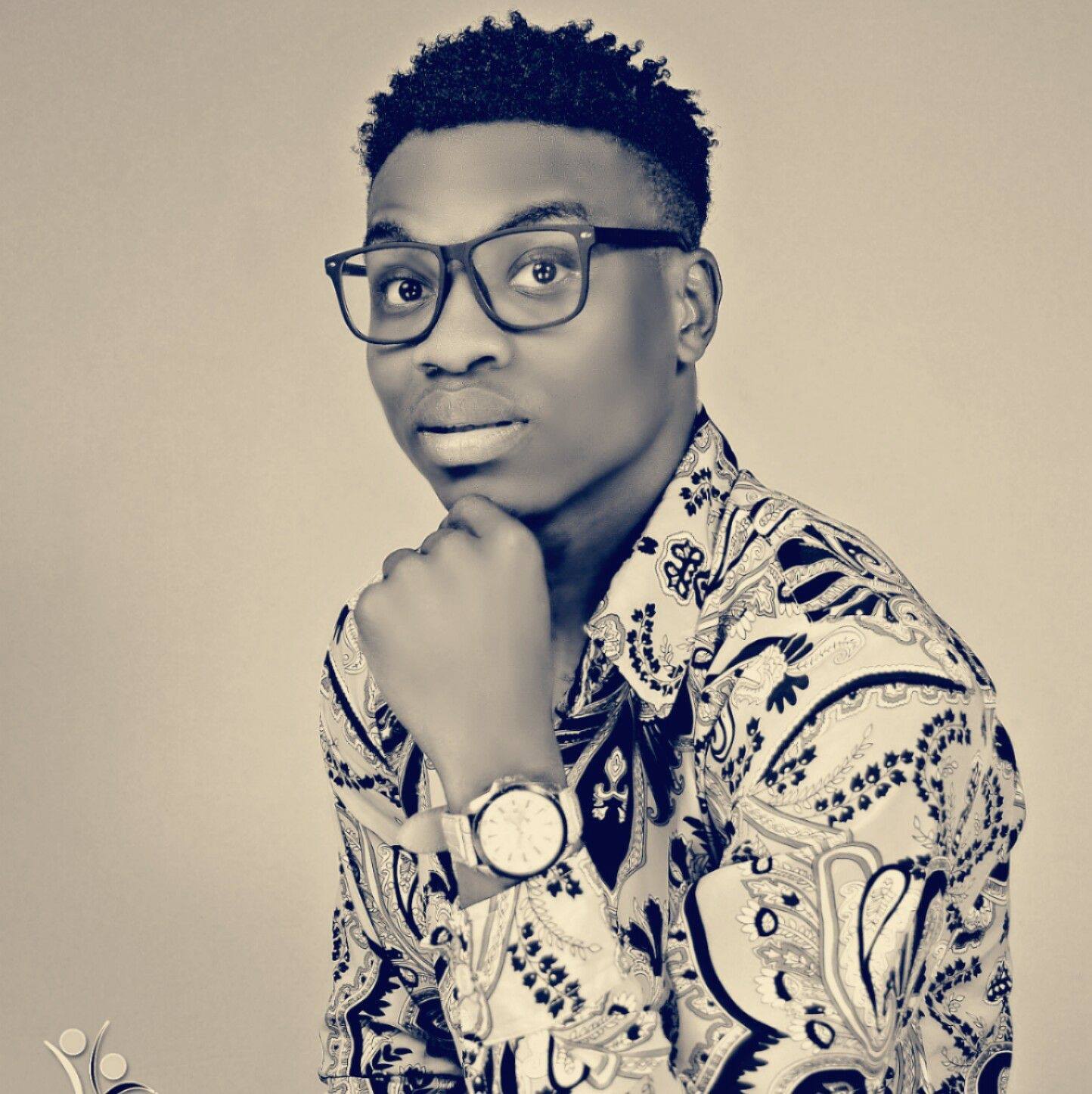 Pataka is a consistent and avid follower of the round leather game. He communicates his passion by editing soccer posts for various soccer platforms.