This is the list of the best defenders in Serie A history. Serie A is a tough league in football, you know? It's got this reputation for being super smart with tactics and having very strong defense skills, especially when you compare it with other leagues.
We have seen the Italian league give birth to solid defenders who are considered one of the greatest defenders in football history.
They might not have got the technical attributes like dribbling skills or having a great pass in the game, but buddies, they are indeed more tactically smart than you can imagine.
They are strong in the air, and on the ground, breaking all eggs, and intercepting every pass, doing everything not to allow a goal in their goalpost.
However, In this post, I will list out the top 10 best defenders in Serie A history, and you will learn about their qualities and how they are fierce in the game.
READ ALSO: Top 10 Best Defenders In MLS History ( 2023 Ranking )
Top 10 Best Serie A Defenders Of All Time
Paolo Maldini
Fabio Cannavaro
Franco Baresi
Alessandro Costacurta
Gianluca Zambrotta
Alessandro Nesta
Javier Zanetti
Leonardo Bonucci
Mauro Tassotti
Giorgio Chiellini
Let's dive right in.
1. Paolo Maldini
Let's talk about Paolo Cesare Maldini, a football legend with a special talent for defending the balls. Maldini is a super-skilled player and spent most of his playing at AC Milan and the Italy national team.
He was good at breaking the other team's gameplay. But I just can't Imagine playing for one team your whole career.
He was a captain for both AC Milan and Italy, and recorded the most games played in Italy's top league, Serie A, until 2020 when Gianluigi Buffon broke the record.
During his days, Maldini won a lot of trophies with Milan, winning the UEFA Champions League five times and grabbing seven Serie A titles.
He also did well with Italy, playing in four World Cups and three European Championships. Although he didn't win those big tournaments, he made it to the finals in some and even got named to the all-star teams.
Off the field, Maldini won some honors too. He was picked for the FIFA World Cup Dream Team and was named in the FIFA 100 list. In 2012, they put Maldini into the Italian Football Hall of Fame, which is a big honor for football players.
He's one of those players who made a huge impact and will always be remembered for his amazing skills and dedication to the game.
READ ALSO: Top 10 Best Bundesliga Defenders Of All Time
2. Fabio Cannavaro
Fabio Cannavaro is a true-born defender who ruled the defense like a boss. When it comes to defenders, he is right up there with the best of the best.
Cannavaro's skills lay in being a solid center-back, and he spent most of his playing days in Italy. He started his career at Napoli before spending seven impressive years at Parma.
During his time at Parma, he won two Coppa Italia titles, the 1999 Supercoppa Italiana, and the 1999 UEFA Cup. Cannavaro's career took him to big clubs like Inter Milan, Juventus, and even Real Madrid in 2006.
At Real Madrid, he teamed up with coach Fabio Capello and clinched back-to-back La Liga titles in 2007 and 2008. Then he returned to Juventus for a season in 2009-2010 before hanging up his boots in 2011 after a brief stint at Al-Ahli.
Cannavaro's international career was equally incredible. He was instrumental in Italy's victory at the 2006 FIFA World Cup in Germany, earning himself the nickname "Il Muro di Berlino" (The Berlin Wall) for his rock-solid defense.
Also, he won the Silver Ball as the tournament's second-best player and made history by becoming the only defender to be named the FIFA World Player of the Year.
Cannavaro likewise got his hands on the Ballon d'Or award in 2006, which is a huge deal in football. He joined the ranks of elite defenders like Franz Beckenbauer and Matthias Sammer.
However, Cannavaro's international career was full of milestones. In 2009, he overtook Paolo Maldini as the player with the most caps for Italy.
He represented Italy in four World Cups, two UEFA European Championships, the 1996 Summer Olympics, and the 2009 FIFA Confederations Cup. Second only to Gianluigi Buffon in appearances for Italy, and he's the country's most-capped defender.
3. Franco Baresi
Baresi's had a 20-year career at Milan, regarding him as one of the greatest defenders of all time. He was a key figure in Milan's successful era, he formed a defensive line alongside Paolo Maldini, Alessandro Costacurta, Mauro Tassotti, Filippo Galli, and Christian Panucci.
These iconic players are among the most formidable defensive formations in football history. Baresi was a complete and consistent defender, blending power with elegance, demonstrating his exceptional physical and mental attributes, pace, strength, tenacity, concentration, and stamina.
Despite not towering in height, his ability in the air was phenomenal. He thrived both as a center-back and a sweeper. Baresi's intelligence and vision were fantastic in a zonal marking system. His ability to read the game and command the offside trap made him a genius on the pitch.
He assumed the role of a secondary playmaker with his passing range, technical qualities, and ball control boosting Milan's offensive prowess. As a tackler, Baresi's strength and accuracy were remarkable.
His tactical insight and impeccable positioning allowed him to anticipate plays and intercept with ease. In addition to his defensive brilliance, Baresi's ability to score penalties added another dimension to his game. He was a true icon and shares the record for most goals scored in Serie A history, standing alongside Riccardo Ferri.
READ ALSO: Top 10 Best Defenders In La Liga History
4. Alessandro Costacurta
Alessandro Costacurta is one of the best defenders in Serie A history. He was a versatile defender, moving effortlessly across different positions on the field.
Costacurta had it all, he was an intelligent defender, had an eagle eye for reading the game, and his precise tackling skills were second to none.
Despite not being the fastest or the strongest, he had an amazing ability to predict plays and stay ahead of opponents.
His soccer career mostly took place at AC Milan, where he spent an impressive two decades from 1986 to 2007. He formed a solid defensive unit with legendary names like Franco Baresi, Paolo Maldini, and Mauro Tassotti.
Their partnership became the stuff of football legend, creating one of the strongest defenses in Serie A and European football during the late 1980s and 1990s, guided by brilliant managers like Arrigo Sacchi and Fabio Capello.
He won 7 Serie A titles and 5 Champions League trophies during his career. On May 19, 2007, at the age of 41, he scored a penalty goal in a match against Udinese, becoming the oldest scorer in Serie A, a record recently broken by Zlatan Ibrahimović in 2023.
Costacurta was also an integral part of Italy's national team during the 1990s, playing in two World Cups and a European Championship, reaching the 1994 World Cup Final.
In 2014, fellow soccer great Fabio Cannavaro named Costacurta as the best defender he ever played alongside. The Telegraph also listed him as one of the most underrated footballers of all time.
5. Gianluca Zambrotta
Gianluca Zambrotta possessed an extraordinary trick, impressing in both attacking and defensive roles. His versatility was truly impressive.
Zambrotta could be found on both the left and right sides of the pitch, functioning as a full-back or wing-back in various defensive formations.
He could even switch it up to play as a winger or wide midfielder, a role he initially embraced earlier in his career. His pace, tackling prowess, marking skills, strength, and intelligence made him a great presence on the field.
Plus his tenacity, discipline, and stamina allow him to make daring attacking runs along the flank, once he had won possession.
He was a complete package, combining energy with ball skills, a talent for crossing, and a powerful shot from outside the penalty area.
Zambrotta displayed his qualities with several Italian clubs. Starting with Como in 1994, he moved to Bari before earning a transfer to Juventus in 1999.
His seven-year spell at Juventus resulted in back-to-back Serie A and Supercoppa Italiana titles in 2002 and 2003 and a memorable appearance in the 2003 UEFA Champions League final.
He later moved to Barcelona, before returning to Italy with AC Milan to win his third Serie A and Supercoppa Italiana titles in 2011.
Zambrotta earned 98 caps for Italy, and he featured in three FIFA World Cups, three UEFA European Championships, the 2009 FIFA Confederations Cup, and the 2000 Summer Olympics.
He was an integral part of the squad that reached the Euro 2000 final, and his exceptional performances earned him a spot in the Euro 2004 Team of the Tournament.
READ ALSO: Top 10 Defensive Midfielders In Football History
6. Alessandro Nesta
Alessandro Nesta is regarded as one of the best defenders not only of his generation but of all time. Nesta represented the importance of a complete and commanding defender. He possessed incredible agility, standing strong and imposing opponents.
His exceptional balance, ball-handling skills, vision, and fine passing abilities often draw comparisons to the legendary Milan captain, Franco Baresi. Though his primary position was as a center-back, Nesta's versatility knew no bounds.
Began his career as a right-sided full-back, and his technical sense and defensive prowess allowed him to thrive anywhere along the backline. He can find himself on the left flank or occasionally as a sweeper.
Nesta's remarkable speed and stamina for a center-back made him a standout presence. Also, his intellectual grasp of the game was outstanding.
His game-reading ability, coupled with exceptional positioning, help him to anticipate opponents' moves and thwart attacking plays.
He impressed in both zonal marking and close marking, using his leadership skills to organize his teammates effectively. He is a true ball-winner, his sliding tackles were a work of art.
Despite facing injuries that marked his career, Nesta's defensive intelligence ensured consistent performance, even as his pace weakened.
7. Javier Zanetti
Javier Zanetti's defensive prowess was extraordinary, and he is one of the greatest defenders in Serie A history. Ryan Giggs, one of the soccer greats, encountered Zanetti and paid tribute to his qualities.
Giggs highlighted Zanetti's speed, power, intelligence, and expertise, with the Argentinean defender proving to be his most challenging opponent.
Zanetti earned the moniker "El Tractor" for his stamina and energetic runs along the flanks. His dedication to fitness was legendary, helping him to extend his career well into his late 30s.
Despite the passage of time, he remained a constant presence on the field, starting in over 30 matches in his final seasons. Zanetti's leadership was undisputed, captaining both the club and national team.
Over his remarkable 22-year career, he was only shown two red cards. In his prime, he was quick, strong, and possessed excellent ball control. His technical skills were matched by his ability to read the game, making him a potent ball-winner and man-marker.
He was also good at distributing the ball, and as a two-way player, he could advance into offensive positions on either flank, delivering crosses and even playing accurate shots from a distance.
I could remember his partnership with fellow full-back Maicon at Inter Milan, they were formidable, leading the club to numerous titles.
READ ALSO: Top 5 Best Young Asian Players In FIFA 23
8. Leonardo Bonucci
Leonardo Bonucci was an innovator of defense with a typical playing style that earned him recognition. He was originally a midfielder but transformed into a ball-playing center-back within a three-man defense demonstrating his adaptability and skill.
Renowned for his technique and passing range, Bonucci's ability to direct an attack from the back through long passes is impressive.
While not known for his short burst speed, his tall, mobile, and strong stature complements his positional skills and anticipation.
This versatile defender combines solid tackling with the capacity to mark opponents effectively, while his aerial prowess often translates into goal-scoring opportunities from set pieces.
While his talent was noticeable during his early days, inconsistency and lapses in concentration led to criticism. These moments labeled him "Bonucciate" by the media and shaped his early career.
However, there was a turning point during the 2014-15 season, showing remarkable growth and paving the way for him to become one of the best defenders in the world. Even Pep Guardiola hailed Bonucci as one of his "favorite ever players."
We all recognized his prowess. Mario Sconcerti ranked him among Italy's greatest defenders, with a style reminiscent of legendary sweeper Gaetano Scirea. Also, the Guardian named him among the world's best players.
9. Mauro Tassotti
In Serie A history, Mauro Tassotti is one of its most respected defenders. Tassotti's versatility saw him impress as a right-back, central defender, and even as a central or defensive midfielder on occasion.
He is a class alongside luminaries like Maldini, Baresi, Galli, and Costacurta. Together, they formed the formidable Milan backline of the late 1980s and early 1990s, a defensive unit often considered one of the greatest in soccer history.
His marking ability and positional sense, coupled with tactical intelligence, made him a brave capable of reading the game. Impressing Milan's zonal marking system, he managed the offside trap differently.
While he began his career at Lazio with an aggressive and hard-tackling style, his career at Milan saw him evolve into a composed and consistent player, leading to his endearing nickname "The Professor."
He pioneered the modern full-back's offensive role, mixing pace, athleticism, and stamina with technique and distribution.
Despite not initially being renowned for his finesse on the ball, Tassotti's technical ability flourished under Nils Liedholm at Milan, giving him elegance and poise that led to teammates dubbing him the new "Djalma Santos."
10. Giorgio Chiellini
With a career extending over two decades, Chiellini made his name in Serie A history as one of its best defenders. Chiellini's career began in 2000, with subsequent stints at Fiorentina before his illustrious chapter at Juventus.
Well-known for his versatility, displaying his skills as a left-back earlier in his career. His strength, aggressiveness, and outstanding man-marking ability have consistently labeled him as a force to be reckoned with.
He was a cornerstone of Juventus in the golden era. Contributing to a remarkable record of nine consecutive Serie A titles from 2012 to 2020. Plus league triumphs, he secured five Coppa Italia titles and five Supercoppa Italiana titles.
Regardless of reaching two UEFA Champions League finals in 2015 and 2017, the European glory remained just beyond his grasp. Chiellini's excellence has been repeatedly acknowledged.
He earned a spot in the Serie A Team of the Year on five occasions, demonstrating his consistent impact. The Serie A Defender of the Year award also departed his collection three times, in 2008, 2009, and 2010.
His international debut in 2004 marked the beginning of a career that saw him represent Italy in four UEFA European Championships, two FIFA World Cups, and two FIFA Confederations Cups.
He won a bronze medal at the 2004 Summer Olympics and a triumph at UEFA Euro 2020 to his international achievements.
READ ALSO: Top 5 Amazing Defenders With Most Goals In Premier League History (2023 Update)
Conclusion
These are the defending icons in Serie A history.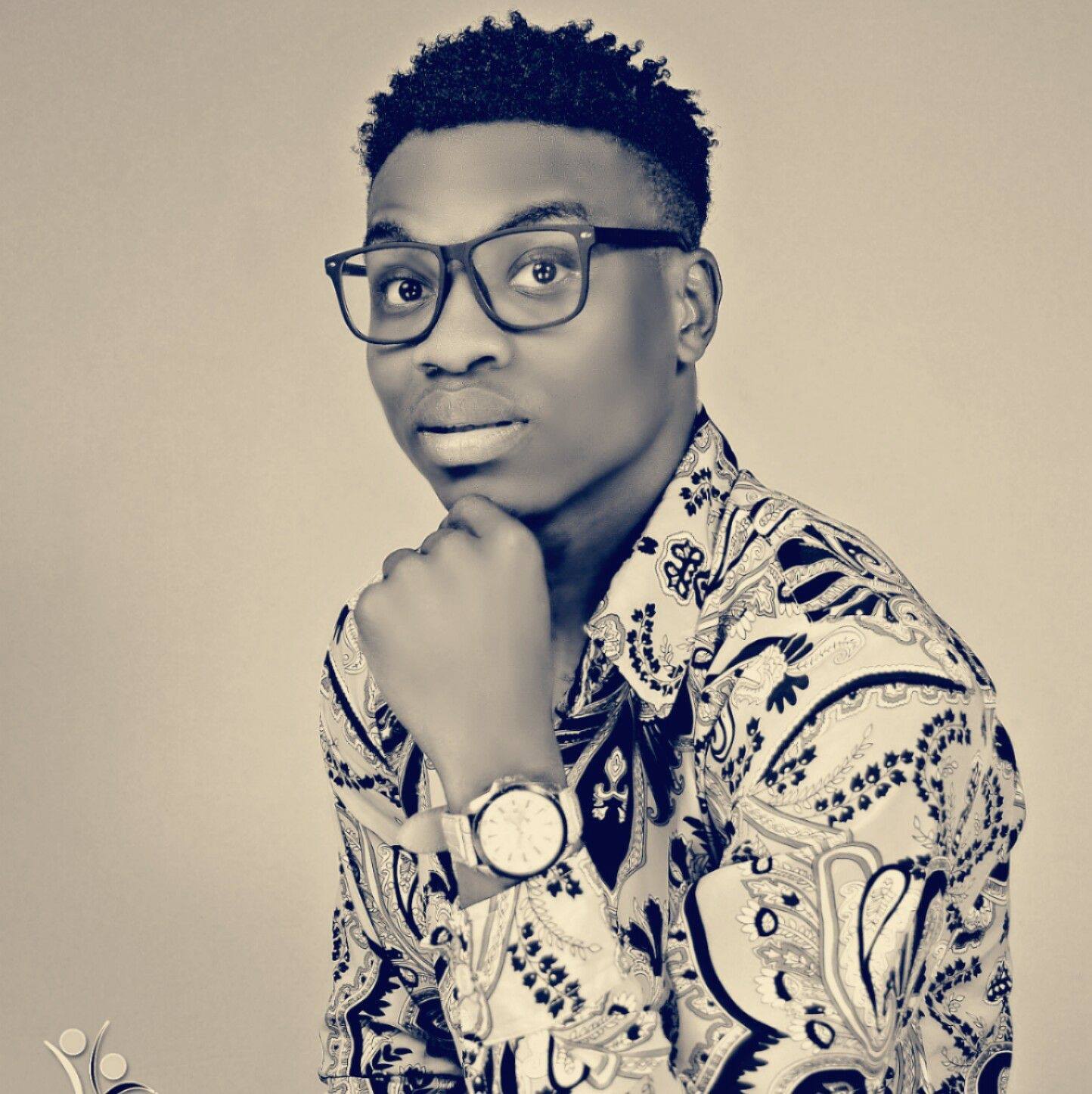 Pataka is a consistent and avid follower of the round leather game. He communicates his passion by editing soccer posts for various soccer platforms.