Captain used to be an experienced leader capable of impacting a game, but in modern football, I would say a captain is an influential player chosen as the on-pitch leader of the team.
Whichever way: They wear an armband to signify their role, and a team won't go into play without them.
So, they are crucial. However, modern football has seen some amazing young captains who tend to influence the game even at a tender age.
Believe me, these kids have done extremely well even when you would be asked if they are well-experienced enough to lead the team.
READ ALSO: Top 10 Most Expensive Shirt Sponsorship Deals In Football (2023-2024)
If you ask me, here are mine:
Top 10 Amazing Youngest Captains In Soccer History
Mamadou Sakho
Ruben Neves
Matthijs De Ligt
Patrick Vieira
Jude Bellingham
Fernando Torres
Aaron Ramsey
Francesco Totti
Cesc Fabregas
Neymar
1. Mamadou Sakho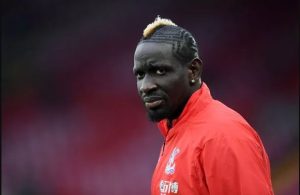 Mamadou Sakho, born on 13 February 1990, is a talented French professional footballer known for his role as a center-back for Ligue 1 club Montpellier.
It was during his time at Paris Saint-Germain (PSG) that Sakho made history by becoming the youngest-ever captain of a Ligue 1 club.
Sakho's journey to captaining PSG began when he joined their youth system in 2002 after starting his career at Paris FC. His exceptional skills and leadership qualities quickly caught the attention of the club.
On his league debut in October 2007, at the age of 17 years and 8 months, Sakho made his name in the record books as the youngest player ever to wear the captain's armband in Ligue 1.
This achievement was just the beginning for Sakho, as he went on to make over 200 appearances for PSG, winning all four domestic trophies with the club.
His performances on the pitch earned him a transfer to Liverpool in 2013, sealing an £18 million deal.
Sakho's talent continued to enjoy his football as he played for Liverpool and he was recognized for his contributions to the team.
Unfortunately, Sakho's journey took a slight setback with a loan spell at Crystal Palace in 2017, the move became permanent as the team decided to buy him for £26 million on 1 September 2017.
2. Ruben Neves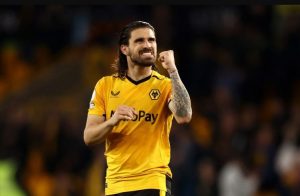 Ruben Neves, a rising star in the world of soccer, made history at the age of 18 years and 221 days as he became the youngest player to start as captain in a Champions League match.
This remarkable achievement occurred on 20 October 2015 when Neves led Porto to a 2–0 victory over Maccabi Tel Aviv in the group stage.
In doing so, he surpassed the previous record set by Rafael van der Vaart, who had held the title since 16 September 2003.
Neves' captaincy debut in the Champions League proved his talent and maturity beyond his years.
His influential leadership on the pitch played a crucial role in Porto's success that day, highlighting his ability to inspire and guide his teammates.
The young prodigy continued to make his name in the record books during the 2015-2016 season. On 5 December, in a thrilling 2–1 triumph over Paços de Ferreira at the Estádio do Dragão, Neves broke another record.
With that match, he became the youngest player in Porto's history to reach the milestone of 50 appearances for the club.
This achievement surpassed the records previously held by notable figures such as Fernando Gomes and Jaime Magalhães.
READ ALSO: Top 5 Goalkeepers With Most Clean Sheets In Premier League History
3. Matthijs De Ligt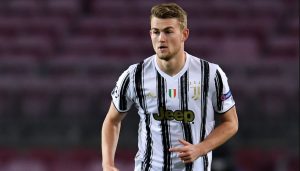 Matthijs De Ligt has made his name in football history as one of the youngest captains to grace the sport.
His journey began at Ajax, where he seized the opportunity to become a first-team starter after the sale of Davinson Sánchez to Tottenham Hotspur in August 2017.
The occasion arrived in March 2018 when De Ligt, just 18 years old, was handed the captain's armband due to an injury to the club captain, Joël Veltman, making him the youngest captain ever for Ajax.
De Ligtts' impact on the field was undeniable. In the 2017-2018 season, he appeared in 37 matches across various competitions, impressively scoring three goals.
Notably, he started in all 31 of his league matches, playing the full 90 minutes in all but one game. His performances gained attention from Europe's top clubs, with his name often linked to high-profile transfers.
Recognition for De Ligt's outstanding talent came in December 2018 when he was awarded the Golden Boy award, becoming the first defender to receive this honor.
His accomplishments continued to mount as he broke records in the Champions League.
On 13 February 2019, at the age of 19 years and 186 days, De Ligt became the youngest-ever captain in a Champions League knockout game during a match against Real Madrid.
However, De Ligt reached another milestone on 27 February 2019, playing his 100th official game for the club in a resounding 0–3 victory against Feyenoord in the Dutch national cup.
This achievement made him the youngest Ajax player in history to reach this remarkable milestone.
De Ligt's defining moment was on 16 April 2019 when he scored the winning goal in the Champions League quarter-final against Juventus.
His decisive strike moved Ajax to the semi-finals for the first time since the 1996–97 edition of the tournament.
His goal also marked him as the youngest Dutch player to score in the knockout stages since Nordin Wooter in 1996 and the second-youngest defender ever to find the back of the net, following Joël Matip.
4. Patrick Vieira
Patrick Vieira, renowned for his commanding presence and leadership qualities, took on the mantle of club captain for Arsenal following the retirement of Tony Adams in May 2002.
Though he admitted feeling demoralized by the responsibility, Vieira eagerly embraced the challenge, believing it would enhance his growth as both a footballer and an individual.
In his own words, he relished shouldering the responsibility, viewing it as an opportunity to become a more mature and accomplished player.
Vieira's captaincy journey was not without its challenges. In a match against Chelsea at Stamford Bridge in September 2002, he was sent off for a late tackle on Gianfranco Zola.
Despite his absence, Arsenal's show earned them a hard-fought point. However, Vieira soon expressed his desire for rest, feeling physically and mentally drained.
He sought time off to recharge, emphasizing the toll his commitment had taken on him.
Nonetheless, Arsenal manager Arsène Wenger disagreed, praising Vieira's physical performance and rejecting the need for special treatment.
The Arsenal captain proved his dedication on numerous occasions.
In a match against Charlton on 14 September 2002, which coincided with his 200th league appearance for the club, Vieira delivered an outstanding performance that justified Wenger's faith in his fitness.
Two months later, he amassed acclaim for his dominant display against Newcastle United, displaying his exceptional tackling, control, awareness, and movement. However, Vieira faced setbacks on his journey as well.
A groin injury sustained against Valencia in December 2002 temporarily sidelined him, but he made a swift return on Boxing Day to face West Bromwich Albion.
Additionally, in May 2003, Vieira was fined £2,300 by UEFA for criticizing the organization's response to racism after experiencing racial abuse during a match against Valencia.
5. Jude Bellingham
At just 19 years old, Jude Bellingham has already made a significant impact in professional football since joining Borussia Dortmund.
The young English midfielder continues to surpass expectations and achieve feats in his short time at the club.
In a display of his immense talent and maturity, Bellingham made history by becoming the youngest captain in the history of the Bundesliga.
In October 2022, he led Borussia Dortmund onto the field against Cologne.
While the captaincy may not be his permanent responsibility at this stage of his career, Bellingham has demonstrated his leadership qualities by assuming the role in several UEFA Champions League matches this season.
Bellingham's ability to take on such an important role at such a young age speaks volumes about his character and potential.
His performances on the pitch have not only caught the attention of football fans but also ignited interest from top European clubs.
The fact that Bellingham has been entrusted with leadership responsibilities in a competition like the UEFA Champions League underscores his qualities as a player and his potential as a future captain.
His composure, tactical acumen, and ability to rally his teammates make him a natural leader on the field.
READ ALSO: Top 10 Best Soccer Players Of All Time Ranked
6. Fernando Torres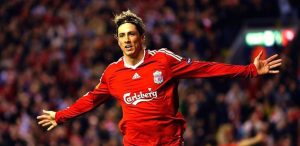 Fernando Torres has been a class from a young age and made his name in soccer history when he was named the captain of Atlético Madrid at 19.
Torres' journey to captaincy began within the ranks of Atlético's youth system, where his skills and promise quickly caught the attention of the club's hierarchy.
Starting his career with Atlético Madrid, Torres made his first-team debut in 2001, setting the beginning of a remarkable chapter in his footballing journey.
The young striker proved his talent, becoming a crucial figure in Atlético's squad. During his time at the club, Torres made his mark, scoring an impressive 75 goals in 174 appearances in La Liga.
What most of us know him for was his goal-scoring prowess, but also his leadership qualities that became apparent at a young age are undeniable.
The decision to give him the captain's armband at 19 reflects the trust Atlético had in his ability to inspire and lead his teammates on and off the pitch.
As captain, Torres shouldered the responsibility of guiding the team, making important decisions, and setting an example for his peers.
Despite his youthful age, he showed maturity and a deep understanding of the game, leading by example with his work ethic and determination.
7. Aaron Ramsey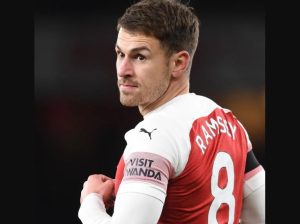 Aaron Ramsey, known for his technical brilliance and leadership qualities, achieved a remarkable feat when he was appointed as the permanent captain of Wales by manager Gary Speed.
At the age of 20 years and 90 days, Ramsey became the youngest-ever captain of the Welsh national team, surpassing a record set by Mike England in 1964.
The match against England on 26 March 2011 marked his captaincy debut. He displayed his leadership qualities, inspiring his teammates to strive for greatness and giving his all to the national team.
During his captaincy tenure, Ramsey proved himself to be an influential player for Wales. He not only led by example but also contributed significantly with great performances.
He scored his first goal as captain in Wales' Nations Cup match against Northern Ireland on 27 May 2011.
Although Ramsey's captaincy was later succeeded by Ashley Williams, his contributions to the Welsh national team were invaluable.
Despite a temporary change in leadership, manager Chris Coleman expressed confidence that Ramsey would wear the captain's armband again in the future, highlighting his enduring leadership potential.
8. Francesco Totti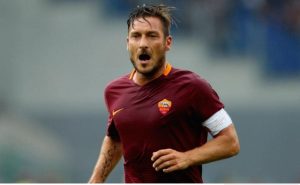 Francesco Totti's journey as a footballer reached a turning point during his years under the guidance of Zdeněk Zeman at AS Roma.
This period marked Totti's physical and mental maturation as a player, enabling him to fulfill his potential.
Under Zeman, Totti flourished in a new position on the left wing, where he could display his technical ability and unleash his powerful shots with his favored foot.
Recognizing his growth, the club gave him the number 10 jersey, a symbolic gesture that fueled his ambition.
His first season under Zeman witnessed a breakthrough, with Totti thriving in a 4-3-3 formation and making a significant impact for Roma.
During that season, Totti scored double-digit goals for the first time in his career, including a crucial strike against Napoli on 22 February 1998.
He ended the Serie A campaign with an impressive tally of 13 goals, contributing to Roma's fourth-place finish.
Totti's consistent performances, creativity, and goalscoring abilities earned him recognition as the player of the Guerin d'Oro for the 1997-98 season, awarded to the player with the highest average rating in Serie A.
On 31 October 1998, at the age of 22, he was appointed the official team captain, becoming the youngest captain in the history of Serie A.
In the Rome Derby against Lazio on 29 November 1998, he scored his first-ever goal in the iconic rivalry, making his name in Roman football history.
However, during Zeman's time at the club, Totti continued to impress, recording an impressive record of 30 goals and 26 assists.
READ ALSO: Top 10 Incredible Highest Jumps In Football History (Ultimate List)
9. Cesc Fabregas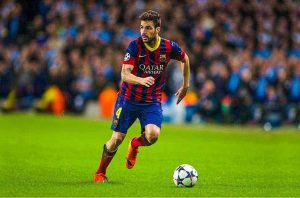 I love Cesc Fàbregas for his vision and playmaking abilities which football fans named him Fabripass.
After 14 league games into the 2008-09 season, he experienced a worthy moment in his career as he was entrusted with the role of club captain, succeeding William Gallas at Arsenal.
However, just as Arsenal was finding its stride and mounting pressure in the title race, Fàbregas suffered a setback.
A knee injury sustained during a match against Liverpool forced him to the sidelines for an extended period of four months.
This untimely injury disrupted both Fàbregas' momentum and Arsenal's quest for silverware.
In the end, the Gunners finished the season empty-handed, finishing fourth in the league and falling short in the semi-finals of the 2008-09 Champions League campaign.
Still, Arsenal remained committed to their philosophy of nurturing young talent. As the new season approached, Fàbregas led a team composed of the same youthful core.
Players like Nicklas Bendtner, Gaël Clichy, Abou Diaby, Denílson, Samir Nasri, Alex Song, and Theo Walcott formed a squad that aimed to continue its development under Fàbregas' guidance.
I would say Fàbregas' captaincy marked a significant chapter in his career, displaying his maturity and ability to inspire those around him.
10. Neymar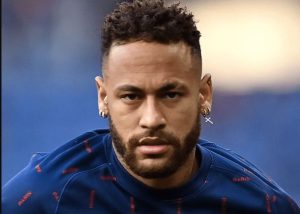 Dunga made the bold decision to appoint Neymar as the team captain on 5 September with Thiago Silva sidelined due to injury.
On 14 October 2014, he made his name in the record books by scoring four goals in a single game for the first time in his international career.
That was during Brazil's 4-0 friendly victory against Japan at the National Stadium in Singapore.
At the young age of 22, Neymar had already amassed 40 goals in 58 international appearances, placing him as the fifth-highest goalscorer for the Brazilian national team.
On 26 March 2015, he found the back of the net for Brazil's second goal in a 3-1 friendly triumph over France in Paris.
The following year, Neymar faced both triumph and controversy during the Copa América Centenario and the Olympic Games in Rio.
In the Copa América Centenario, Neymar delivered a stirring performance. In Brazil's opening match against Peru, he scored the equalizer and assisted the stoppage-time winning goal, leading his team to a 2-1 comeback victory.
However, following Brazil's second match against Colombia, Neymar received a suspension after being booked for handball and later was red-carded for an altercation with Colombian player Carlos Bacca.
The South American football governing body, CONMEBOL, imposed a four-match ban on Neymar, ending his participation in the tournament.
However, in June 2016, Neymar was named captain of the Brazilian Olympic team by manager Rogério Micale.
In the quarter-final clash against Colombia, he scored Brazil's first goal from a direct free kick and assisted in the second goal.
Also, In the semi-final match against Honduras, Neymar displayed his brilliance by netting two goals in a resounding 6-0 triumph.
READ ALSO: 10 Best Soccer Players In The World Right Now (2023 List)
Conclusion
Modern soccer has witnessed the rise of some extraordinary young captains who have challenged their age and made an impact on their teams.
These captains, despite their youth, have displayed exceptional leadership qualities and have influenced games with their skills and maturity.
Mamadou Sakho became the youngest-ever captain of a Ligue 1 club during his time at Paris Saint-Germain.
Ruben Neves on the other hand set records as the youngest player to start as captain in a Champions League match for Porto.
Even Matthijs De Ligt became the youngest captain in a Champions League knockout game for Ajax. Also, Patrick Vieira took on the captaincy role for Arsenal at a young age with his commanding presence.
However, Jude Bellingham, at just 19, became the youngest captain in Bundesliga history for Borussia Dortmund.
And Aaron Ramsey became the youngest-ever captain of the Welsh national team.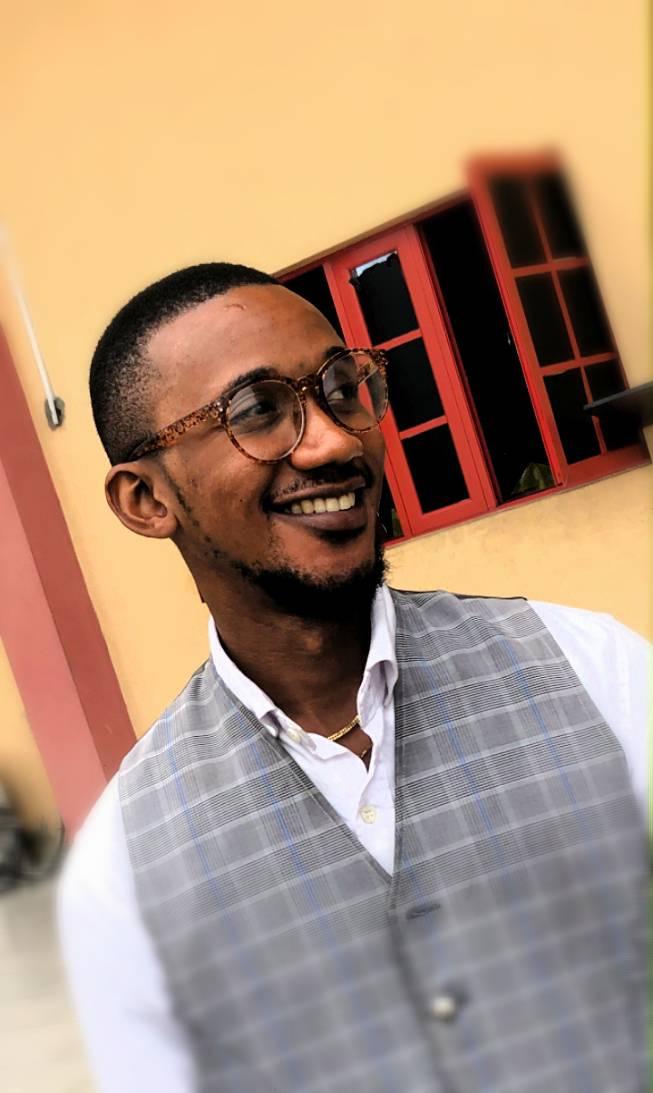 Douglas Jay is a Manchester United FC fan who has followed the sport for years. He is also a Footiehound Editor with a huge passion for the round leather game.