Yeah, football fanatics, especially Premier League hard fans, It's time I take you back in history, and share with you some of the biggest wins in the Premier League since its establishment.
Ever since the Premier League's inception, the league has experienced massive growth ultimately, and it is considered one of the most viewed leagues in the world.
Its matches are broadcast in 212 territories, reaching a staggering 643 million households with a potential TV audience of 4.7 billion people. That being said, here are the;
READ: 10 Best Soccer Players In The World Right Now (2023 List)
10 Biggest Premier League Wins In History
Liverpool Vs Bournemouth ( 9–0 )
Manchester United Vs Southampton ( 9-0 )
Southampton Vs Leicester City ( 0-9 )
Manchester United Vs Ipswich Town ( 9-0 )
Tottenham Hotspur Vs Wigan Athletic ( 9-1 )
Newcastle United Vs Sheffield Wednesday ( 8-0 )
Chelsea Vs Wigan Athletic ( 8-0 )
Chelsea Vs Aston Villa ( 8-0 )
Southampton Vs Sunderland ( 8-0 )
Manchester City Vs Watford ( 8-0 )
Let's dive into each game.
1. Liverpool Vs Bournemouth ( 9–0 )
In a display of dominance, Liverpool showed an extraordinary performance against Bournemouth in a Premier League showdown at Anfield on August 27, 2022.
The match resulted in a jaw-dropping 9-0 victory for Liverpool, making their name in the history books with the biggest win ever recorded in the competition.
The Merseyside club wasted no time asserting their dominance, seizing a 2-0 lead within the first six minutes.
A commanding header from Luis Díaz and a remarkable long-range effort from Harvey Elliott, his maiden Premier League goal, set the tone for the relentless attack.
As the first half progressed, Trent Alexander-Arnold and Roberto Firmino found the back of the net, increasing Liverpool's lead to 4-0.
Just before the halftime whistle, Virgil van Dijk rose above the defenders to head in a goal from a corner. Fábio Carvalho then showed his skills, volleying in his debut goal for Liverpool, before Díaz completed the victory with a well-executed header in the closing minutes.
This triumph not only equaled Liverpool's biggest win in top-flight history, achieved during the 1989-90 season against Crystal Palace at Anfield, but it also inflicted the heaviest defeat Bournemouth has ever suffered in the Premier League.
READ: 7 Best Benfica Players Of All Time (Ultimate Ranking)
Bournemouth manager Scott Parker expressed his lack of surprise regarding the result, attributing it to the team's inadequacies.
However, three days later, Parker was dismissed from his managerial position by the club's owner, Maxim Demin, who emphasized the necessity for a unified strategy to sustainably run the club.
2. Manchester United Vs Southampton ( 9-0 )
On February 2, 2021, Manchester United hosted Southampton at Old Trafford, Greater. The match ended in a 9-0 victory for Manchester United, which equaled the record for the biggest winning margin in Premier League history.
This feat was previously achieved by Manchester United themselves in a 9-0 triumph against Ipswich Town in March 1995, Leicester City's 9-0 away win over Southampton in October 2019, and Liverpool's 9-0 home victory against AFC Bournemouth in August 2022.
Manchester United proved their attacking prowess with an impressive display of goalscoring, as seven different players found the back of the net (excluding Jan Bednarek's own goal).
This achievement matched the all-time Premier League record for most goalscorers from a single team in a match, a record set by Chelsea in their 8-0 victory over Aston Villa in December 2012.
The match stands as the joint-seventh highest-scoring match in Premier League history.
The encounter took a dramatic turn in the second minute when Southampton midfielder Alexandre Jankewitz, making his first start for the club, was sent off for a high challenge on Scott McTominay.
This marked the fourth example in Premier League history of a player being dismissed within the first two minutes of a game.
With an advantage, Manchester United opened the scoring in the 18th minute through Aaron Wan-Bissaka's connection with a cross from Luke Shaw.
Marcus Rashford extended United's lead seven minutes later, then Jan Bednarek's own goal in the 34th minute.
Edinson Cavani contributed a fourth goal for Manchester United shortly afterward, and although a penalty was initially awarded for a foul on Cavani, it was overturned by the video assistant referee, ruling the foul occurred outside the penalty area.
Despite Southampton's efforts, their potential goal was disallowed due to a narrow offside decision by the video assistant referee.
The score remained 4-0 for a major portion of the second half until Martial ended his goal drought and added the fifth goal for Manchester United in the 69th minute.
READ: Top 5 Argentina Biggest Losses In Football History
Scott McTominay continued the fight with a powerful low shot from outside the penalty area, making it 6-0. In the 87th minute, Southampton's Bednarek was sent off for denying Martial a clear goalscoring opportunity in the penalty area, reducing Southampton to nine men.
Bruno Fernandes then converted the penalty, bringing the score to an astonishing 7-0. Martial secured his brace in the 90th minute, marking his first brace performance since his hat-trick against Sheffield United in June 2020.
Also, Daniel James, who replaced Rashford, completed the 9-0 scoreline in the final minute of stoppage time.
3. Southampton Vs Leicester City ( 0-9 )
This huge victory happened at St Mary's Stadium on October 25, 2019. Leicester emerged victorious with a 9-0 win, matching Manchester United's record-setting victory over Ipswich Town in 1995 as the largest winning margin in Premier League history.
This result also established a new milestone for the biggest away win in the history of English top-flight football.
Fast forward fifteen months to February 2, 2021, and Southampton found themselves on the receiving end of another 9-0 defeat, this time at the hands of Manchester United.
This loss made Southampton the first team to suffer such a defeat twice, let alone in consecutive seasons. The scoring started in the 10th minute, courtesy of Ben Chilwell for Leicester City.
Two minutes later, Southampton's Ryan Bertrand was sent off after a VAR review confirmed a studs-up challenge in the build-up to the goal.
By the 19th minute, Leicester had built a commanding 3-0 lead, thanks to goals from Youri Tielemans and Ayoze Pérez.
Pérez added his second goal in the 39th minute, and Jamie Vardy found the back of the net just before halftime, sending Leicester into the break with a remarkable 5-0 advantage.
Pérez completed his hat-trick in the 57th minute, followed by Vardy's second goal a minute later, making it 7-0.
James Maddison added an 85th-minute free-kick goal, and Vardy completed his hat-trick with a penalty four minutes into stoppage time. The final whistle blew immediately after the penalty was converted.
In all, this match marked only the second time in Premier League history that two players scored a hat-trick for the same team in a single game, with the previous occurrence happening in Arsenal's 6-1 victory over Southampton on May 7, 2003, with Jermaine Pennant and Robert Pires netting three goals each.
READ: 8 Best Female Soccer Players In The World (2023)
4. Manchester United Vs Ipswich Town ( 9-0 )
Here's another massive Premier League match hosted at Old Trafford on March 4, 1995. The match took place with Manchester United in second place and Ipswich Town second-to-last in the league standings.
The early stages of the match saw Manchester United apply intense pressure on Ipswich, creating numerous chances. Despite missing Eric Cantona due to suspension, Manchester United proved their dominance.
Playing in front of the season's highest attendance, United scored three goals in the first half, with Roy Keane opening the scoring and Andy Cole adding two more.
However, During halftime, manager Alex Ferguson urged his team to score another three goals.
Keane was substituted for Lee Sharpe at halftime. In the second half, Cole secured his hat trick with a touch off a cross from Denis Irwin.
Shortly after, Giggs delivered a low cross to Hughes, who volleyed the ball into the net. Hughes and Cole were involved again as Hughes scored United's sixth goal after Forrest parried Giggs' shot. Cole completed his haul by putting away the rebound.
And In the second half, United were too much, netting four goals within the first 20 minutes. Cole completed his hat-trick and Mark Hughes also scored twice.
Paul Ince scored United's eighth goal with a free kick into an empty net, taking advantage of Ipswich's goalkeeper Craig Forrest arguing with the referee.
Then Cole sealed his place in Premier League history by scoring a record-breaking fifth goal, United's ninth, in the 89th minute.
However, Ipswich ended the season in last place and was relegated, while Manchester United finished second behind Blackburn Rovers, missing out on the title by a single point.
5. Tottenham Hotspur Vs Wigan Athletic ( 9-1 )
Tottenham Hotspur had a remarkable day as they secured their position in the top four with a 9-1 victory over Wigan, led by a dominant performance from Jermain Defoe in the 2009/2010 season.
The first half was not exciting, with both teams cautiously sizing each other up. However, Tottenham's Aaron Lennon, showed his versatility covering the entire pitch, providing defensive support and attacking pressure.
In the 9th minute, Lennon delivered a superb cross to Peter Crouch, who headed the ball into the net, giving Spurs a well-deserved lead.
Soon after, there was a scramble in Wigan's box, and Lennon attempted a shot that was saved by goalkeeper Chris Kirkland.
Wilson Palacios also tried a long-range shot that was saved spectacularly by Kirkland. Defoe had a chance in the 34th minute, but his shot hit the crossbar. The second half saw Defoe shine as he scored three goals.
Lennon's precise pass set up Defoe for his first goal, a powerful strike into the roof of the net. Defoe then scored two more goals, with Lennon providing the assists on both occasions.
READ: Ranking The Best Soccer Leagues In The World (2023)
Wigan's Paul Scharner scored a goal that raised their hopes but was controversial due to a handball. Spurs continued their relentless attacks, overwhelming Wigan's defense.
Lennon finally got rewarded for his consistent efforts with a goal in the 64th minute, making it 5-1. Spurs added more goals, with Defoe scoring his fifth of the match with an individual effort and Erik Edman scoring an unfortunate own goal.
The goal fest continued into injury time, with Niko Kranjcar scoring the final goal. The away fans had already left by then, reflecting the one-sided nature of the game.
It was a dominant display by Tottenham Hotspur, with Defoe's five goals stealing the spotlight. The match was highly entertaining for Spurs fans, but a disappointing and forgettable day for Wigan supporters.
6. Newcastle United Vs Sheffield Wednesday ( 8-0 )
On September 19th, 1999, Newcastle United, under the management of Bobby Robson, experienced a memorable victory over Sheffield Wednesday.
Robson's first home match as manager was highly anticipated, and the team needed a win. Aaron Hughes opened the scoring with one of his four league goals for Newcastle.
Shortly after, Alan Shearer took charge, scoring a brace before completing a hat-trick by halftime. With a commanding 4-0 lead, Newcastle could have eased off, but they remained relentless.
Kieron Dyer added another goal after the restart, and despite a temporary resurgence from Wednesday, Gary Speed struck a blow to their hopes.
In the closing stages, Shearer added two more goals, including a trademark penalty, completing a remarkable five-goal haul.
Newcastle emerged victorious with an 8-0 the scoreline, making Shearer the second Premier League player to achieve such a feat.
Although Newcastle faced challenges and hovered near the relegation zone until early 2000, Sheffield Wednesday ultimately succumbed to relegation.
Nevertheless, Robson's tenure marked a new era for the club, leading to their return to the Champions League in the following years with additional reinforcements. Unfortunately, Robson was unjustly sacked in 2004 and passed away from cancer shortly after.
7. Chelsea Vs Wigan Athletic ( 8-0 )
Chelsea's remarkable 8-0 victory over Wigan Athletic on the final day of the 2009-10 Premier League season secured the league title for the Blues.
The impressive scoreline stands as Chelsea's biggest-ever win in terms of margin of victory, and it also contributed to their record-breaking total of 103 goals throughout the league campaign.
The match started with an entertaining display, but it was Nicolas Anelka who broke the deadlock for Chelsea in the sixth minute, converting a redirected free kick to ignite the rout.
READ: 10 Greatest Asian Players Of All Time
Wigan attempted to regain control of possession, but their hopes were dashed in the 31st minute when Gary Caldwell fouled Frank Lampard in the penalty box.
Caldwell received a red card, and Lampard confidently dispatched the resulting penalty, granting Chelsea a commanding 2-0 lead and essentially sealing the Premier League title.
Despite Wigan holding onto the ball for 56 percent of the first half, they were hesitant to launch any significant attacks.
However, as the second half commenced, Chelsea dominated Wigan, with Salomon Kalou finding the net in the 54th minute.
This opened the floodgates, as Anelka struck again just two minutes later, and Didier Drogba showcased his prowess by netting an impressive 17-minute hat trick, taking his season tally to 29 goals. In the 80th minute, Drogba completed his hat trick, giving Chelsea a resounding 7-0 lead.
As the icing on the cake, Ashley Cole added another goal, culminating in an astounding 8-0 victory for Chelsea.
8. Chelsea Vs Aston Villa ( 8-0 )
In the 2012/2013 season, Chelsea marked their return to the Premier League in a spectacular fashion, crushing Aston Villa 8-0 at Stamford Bridge. The scoring spree began early, with Fernando Torres finding the net within three minutes.
David Luiz and Branislav Ivanovic extended Chelsea's lead to 3-0 by halftime. The Blues showed no mercy in the second half, as Frank Lampard, Ramires (2), Oscar, and Eden Hazard all added their names to the scoresheet.
Youngster Lucas Piazon even had a penalty miss. Aston Villa failed to pose any threat throughout the match, and their misery was finally put to an end by referee Phil Dowd.
Analyzing the statistics, Chelsea dominated the game with 24 shots, 18 on target, and 63% possession. They earned eight corners and committed only six fouls.
Aston Villa, on the other hand, managed only seven shots, four on target, and had 37% possession. They secured four corners and committed 11 fouls. The result was unquestionably fair, as Chelsea thoroughly outplayed Aston Villa in every aspect.
Although eight goals may have seemed harsh, Chelsea's attacking display warranted a comprehensive victory. Their performance was outstanding, with a perfect start and a comfortable lead at halftime.
Instead of settling for their advantage, they pushed forward and reaped the rewards. Aston Villa, in contrast, delivered a polar opposite performance from their previous match against Liverpool.
They lacked threat in attack and appeared vulnerable defensively against Chelsea's relentless attacks. David Luiz stood out as the man of the match, although many Chelsea players performed excellently.
But Luiz showed consistency throughout both halves and seemed to have found his position in the center of midfield.
READ: 10 Best Football Goal Celebrations Of All Time
9. Southampton Vs Sunderland ( 8-0 )
During the 2014/2015 season, Ronald Koeman defied the supposed curse of the Manager of the Month award as his Southampton team completely dismantled a woeful Sunderland side, securing an 8-0 victory.
Graziano Pelle's two goals capped off a memorable week for the striker, following his successful debut for Italy and earning the Player of the Month award.
Southampton's victory, their biggest ever in the Barclays Premier League, was kick-started by an own goal from Santiago Vergini, which opened the floodgates for an onslaught against Gus Poyet's team.
Despite Sunderland's promising start, the game quickly slipped away from them. Jack Cork extended Southampton's lead before halftime, and in the second half, they conceded four goals in just 16 minutes.
Liam Bridcutt's own goal, along with Pelle's second goal and strikes from Dusan Tadic and Victor Wanyama, further buried Sunderland's hopes.
Sadio Mane came off the bench to add the eighth goal, leaving some Sunderland fans in tears. While Pelle received the Player of the Month award, Southampton's defensive prowess should not go unnoticed, as they boast the best defensive record in English football, having conceded only five goals in that season.
Sunderland struggled to contain Southampton's attack from the early stages of the match. Southampton's dominance was evident as Morgan Schneiderlin bypassed Wes Brown to set up Vergini's own goal.
After, Steve Davis provided a cross for Pelle to tap home, moving his impressive goal-scoring form. Despite a spirited effort from Sunderland, Fraser Forster denied Sebastian Larsson's well-struck free-kick, and the visitors were left frustrated when a clear penalty was not awarded.
Southampton capitalized on the ensuing attack, with Tadic crossing for Cork to score their third. In the second half, Southampton continued to press, with Tadic's shot cleared off the line by Patrick van Aanholt.
However, the goals kept flowing, including another own goal from Sunderland as Pelle's shot found the net via a deflection off Bridcutt.
Pelle then completed his hat trick, although he missed another chance to score a third. Tadic got on the scoresheet himself, taking advantage of a poor clearance from Vito Mannone.
Southampton showed no mercy, with Wanyama and Mane adding two more goals in a twinkle of an eye.
10. Manchester City Vs Watford ( 8-0 )
In the 2019/2020 season, Manchester City achieved their biggest-ever Premier League victory by thrashing Watford 8-0 at the Etihad Stadium.
The champions made an astonishing start, scoring five goals within the opening 18 minutes. The crowd was treated to entertaining football on a sunny autumn day.
After minutes of beautiful play from both teams, the scoring began with David Silva converting Kevin De Bruyne's excellent low cross in just 52 seconds.
Watford came close to equalizing but Gerard Deulofeu's shot was saved by Ederson. City quickly doubled their lead when De Bruyne set up Riyad Mahrez for a penalty.
Sergio Aguero stepped up to score his 100th Etihad goal and City's third goal followed, with Mahrez's free-kick deflecting off Tom Cleverley. Bernardo Silva headed home from Nicolas Otamendi's nod across the goal, and three minutes later, Otamendi himself scored from Aguero's low cross.
READ: 10 Soccer Players Who've Won The Most Trophies
City eased off in the second half, but Bernardo completed his hat-trick after assists from David Silva and Mahrez. Even substitute Angelino came close to an eighth goal, hitting the crossbar.
But Kevin De Bruyne sealed the victory with a thunderous strike in the 85th minute.
Conclusion
These 10 biggest Premier League wins in history showed some of the most remarkable and dominant performances in the league's history.
Not only highlight the attacking prowess of the winning teams but also demonstrate the significant gap in quality between the teams involved.
Liverpool's 9-0 victory over Bournemouth along with Manchester United's 9-0 victories against Southampton and Ipswich Town, and Southampton's own 9-0 defeat to Leicester City stands out as the biggest win ever recorded in the Premier League,
Honestly, these matches serve as milestones in the Premier League's history, displaying the moments of brilliance and lopsided encounters that make the league so captivating for football fans worldwide.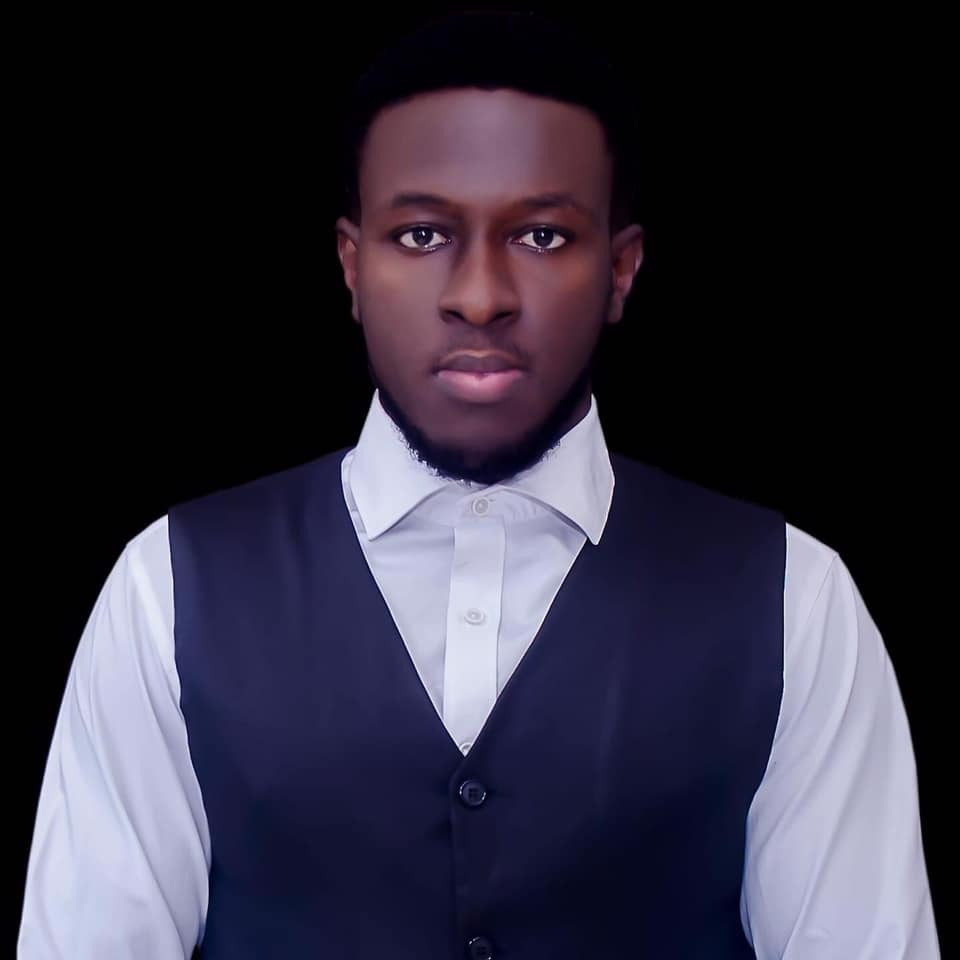 Kenneth is a an avid soccer follower, fan and writer. He is a consistent follower of the sport and is a fan of Chelsea FC.