This is the list of the top 10 largest football grounds in Italy. In this post, I will be ranking these stadiums based on their capacity, and you will learn the histories of these fields.
Check out:
| Rank | Stadium | Capacity | Team | City | Region |
| --- | --- | --- | --- | --- | --- |
| 1 | San Siro | 80, 018 | AC Milan, Inter Milan | Milan | Lombardy |
| 2 | Stadio Olimpico | 70, 634 | Roma, Lazio | Rome | Lazio |
| 3 | Stadio San Nicola | 58, 270 | Bari | Bari | Apulia |
| 4 | Estadio Diego Armando Maradona | 54, 726 | Napoli | Naples | Campania |
| 5 | Stadio Artemio Franchi | 43, 147 | Florentina | Florence | Tuscany |
| 6 | Juventus Stadium | 45, 570 | Juventus | Turin | Piedmont |
| 7 | Stadio Marc'Antonio Bentegodi | 39, 371 | Hellas Verona | Verona | Veneto |
| 8 | Stadio San Filippo | 38, 722 | Messina | Messina | Sicily |
| 9 | Stadio Renato Dall'Ara | 38, 279 | Bologna | Bologna | Emilia-Romagna |
| 10 | Stadio Renzo Barbera | 36, 349 | Palermo | Palermo | Sicily |
Let's learn more about these stadiums.
READ ALSO: Top 10 Largest Stadiums In Germany
1.  San Siro
San Siro is currently the biggest football stadium in Italy, and it contains 80,018 supporters. According to history, San Siro was named after a super-famous soccer player named Giuseppe Meazza. He was one of the best players during his generation to play for A.C. Milan and Inter Milan.
They loved him so much that they named the stadium after him, and San Siro has seen some of the biggest soccer events in history. Back in the day, most of the games during the 1934 and 1990 FIFA World Cups were played at the San Siro stadium.
And the European Cup finals in 1965, 1970, 2001, and 2016. Plus, the stadium is getting ready to host the opening ceremony of the Winter Olympics in 2026. San Siro's story began way back in 1925 when they started building it in Milan.
The person who thought of building it there was also a football genius. They wanted a place just for football, no running tracks or anything like that. On September 19, 1926, they had the first-ever match there, and it was great.
However, the stadium has changed over the years, getting bigger and more impassive. They even added a fancy roof that sticks out and looks cool.
And inside, they have a museum where they show off all kinds of stuff from the history of soccer in Milan, like old jerseys, trophies, and even art credentials.
Even when things got tough during the COVID-19 pandemic, San Siro stood strong. Fans remember a special match in 2023 that unintentionally marked a turning point in the pandemic. The stadium became a symbol of hope and strength for supporters.
READ ALSO: Top 10 Biggest Soccer Stadiums In Europe
2.  Stadio Olimpico
Stadio Olimpico is a massive stadium with a capacity of over 70,000 in Rome. It's where Roma, and Lazio, play their home games, and where they have the final match of the Coppa Italia.
The Italian Rugby Union team also uses this stadium for their matches. Even though it's called the Olympic Stadium, It hosts more than just sports.
There was a time when a musician called Claudio Baglioni had a concert there, and there were over 100,000 people in the stadium.
They set up a stage right in the middle, and everyone surrounded it. The club has hosted the finals of the European Cup/Champions League four times, and the last time was in 2009.
Also, the Italian national rugby union team plays their home games there. Let me take you back in time to when the Stadio Olimpico was just getting started.
In the 1930s, they began building it as part of a big sports area called the Foro Mussolini. Later, they changed the name to Foro Italico.
The first version of the stadium was the Stadio dei Cipressi, and it looked a bit different from what we see now. And over the years, the stadium has gone through some changes.
In the 1950s, they tried to expand it a bit and called it the Stadio dei Centomila because it could hold around 100,000 fans.
Then, in 1960, when the Olympics came to Rome, they tidied it up even more as they held the opening and closing ceremonies.
When the 1990 FIFA World Cup was about to happen, they decided to give the Stadio Olimpico a big makeover. They rebuilt almost the whole thing to make it better, giving it a fresh new look. And in 2008, they added better seats, and giant screens, and made sure it was super safe for everyone.
3.  Stadio San Nicola
The Saint Nicholas Stadium is a multi-use, all-seater stadium in Bari, Italy. This stadium was designed to have 26 "petals" and several upper tiers that are separated by empty spaces.
These spaces, about 8 meters wide, keep everyone safe while enjoying the matches. This stadium is pretty big with a capacity to hold 58,270 fans.
It's the third-largest football stadium in Italy, after Milan's San Siro and Rome's Stadio Olimpico. It was built in 1990, and during that year's FIFA World Cup, it hosted five matches that were part of the tournament.
Even the UEFA Euro 2008 qualifiers between Italy and Scotland took place at Stadio San Nicola. The Stadio San Nicola was filled for the first time in June 2014, and that was during a Serie B playoff match for A.S. Bari.
Like everything that grows, the Stadio San Nicola has evolved. It had a renovation in 2022, bringing new life to its structure.
Just like a garden needs care, this stadium has a fresh look to continue hosting exciting matches and memorable moments.
READ ALSO: The Most Prominent Football Advertising Deals To Look For In 2023
4.  Stadio Diego Armando Maradona
Stadio Diego Armando Maradona is the fourth-largest football stadium in Italy. It was built in 1959, and over the years, it underwent renovations to make it better and more modern.
In 1989, the stadium got a significant facelift in preparation for the 1990 World Cup, then again in 2018, they made sure it stayed up to date.
After the passing of the football legend Diego Maradona on November 25, 2020, the stadium was renamed in his honor.
Now, it's known as the Stadio Diego Armando Maradona, a tribute to one of the greatest football players of all time. The Stadio Diego Armando Maradona has been part of big moments in football history.
During the 1990 FIFA World Cup, it was one of the venues, and it hosted five exciting matches. With teams like Argentina, the Soviet Union, Romania, Cameroon, and England competing for the Cup.
In the World Cup semi-final in 1990, Argentina played Italy, and it was a significant moment for Diego Maradona. He was not just a football hero but also a dear figure in Napoli, where he played for the Italian 1st division team.
5.  Stadio Artemio Franchi
Stadio Artemio Franchi is the fifth largest football stadium in Italy located in the city of Florence, Italy. Then, it was known as the "Comunale."
And now, it bears the name of Artemio Franchi, the former Italian Football Federation (FIGC) president. The stadium's story began in 1931 when it officially opened its gates for a match between Fiorentina and Admira Wien.
Although it took until 1932 for the stadium to be fully completed, it has been a witness to countless great moments in football.
The Stadio Artemio Franchi was designed by the renowned architect Pier Luigi Nervi, it is one of the impressive models of 20th-century architecture in Florence.
This stadium hosted matches during the 1934 World Cup and was also a battleground during the 1960 Summer Olympics.
Aside from hosting football games, the stadium hosted the "Spaghetti Bowl" between American service teams in 1945.
However, the Stadio Artemio Franchi experienced significant transformations for the 1990 FIFA World Cup. The stadium removed its running track and expanded its seating capacity.
During the World Cup, it hosted some exciting matches, including Argentina's intense penalty shootout victory over Yugoslavia.
The stadium also witnessed some incredible concerts by Legends like David Bowie, Madonna, and Bruce Springsteen who graced the grounds. Later than club matches, the stadium hosted international football and rugby matches.
The Italy national football team has created moments that fans will never forget. Even UFOs couldn't resist the attraction of this stadium.
In 1954, a reserve game between Fiorentina and Pistoiese was honored by the unexpected appearance of UFOs in the sky.
READ ALSO: Top 10 Midfielders In The World In 2023
6.  Juventus Stadium
In the late 2000s, the stadium was built on the ground where the old Stadio delle Alpi stood for €155 million. And it's one of the biggest football stadiums in Italy.
This created a new era for Juventus football club, as it became the first club-owned modern football venue in Italy.
Juventus Stadium was the first football structure in Italy to embrace a post-modern style and stop architectural barriers. The intention was to create an environment that welcomed everyone.
On September 8, 2011, Juventus played its first match in the newly-christened stadium. A friendly against Notts County which ended in a 1-1 draw.
Just three days after its friendly opener, Juventus faced Parma in its first competitive match. Stephan Lichtsteiner recorded the stadium's first competitive goal.
This ground has been the best of European football from hosting the 2014 UEFA Europa League Final to the 2021 UEFA Nations League Finals and the 2022 UEFA Women's Champions League Final.
7.  Stadio Marcantonio Bentegodi
The Stadio Marcantonio Bentegodi stadium hosts all sorts of sports events and even concerts. With a capacity of more than 39,000, the Stadio Marcantonio Bentegodi is one of the largest soccer stadiums in Italy.
The stadium is named after Marcantonio Bentegodi, who loved sports and did a lot for the community. His name reminds us of the importance of coming together to enjoy the game.
The stadium has been around for a long time, since 1963. Back then, it was modern and fancy. And it got even better over the years.
In 1990 during the FIFA World Cup in Italy, the stadium got a cool new look with more seats, a roof to keep fans dry, and better ways to get there.
The stadium cares about the environment too as they have special solar panels on the roof that make electricity from the sun. In Verona, there are two teams that people love, Hellas Verona and Chievo Verona.
Their games are derbies even when Chievo played in a lower league, Hellas Verona still had more fans cheering for them.
Not like the intense derby games, It's a friendly match that brings the city together. However, they wanted to be part of a big European sports event, but it didn't happen.
They still have dreams of making the stadium even better, with more places to eat, better looks, and more fun for everyone who comes to watch the game or have a good time.
READ ALSO: Top 10 Best Serie A Defenders of All Time
8.  Stadio San Filippo
This stadium might not be the most famous, but it is indeed super fantastic, it takes years to build something this amazing. The idea for the stadium came in the early 1990s, but it wasn't ready until 2004.
Finally, on August 17, 2004, the stadium was officially opened, and Messina faced off against Juventus in a thrilling match that ended with a score of 1–0.
After some weeks from its grand opening, the stadium hosted an important match in the Coppa Italia, a tournament where teams from all over Italy compete. Messina played against Acireale and scored an impressive 4–0 victory.
Before the Stadio San Filippo, there was another stadium called the Stadio Comunale Giovanni Celeste. That stadium had a capacity of about 11,900 seats and was where football used to be played.
But as times changed, Messina moved to its new home. The design choice of this stadium makes sure that everyone has a clear view of the game from every seat.
While there's no covered section to protect fans from the rain, the team owners and the city are working together to fix that soon. This means more comfort for the fans who come to watch their favorite team play.
9.  Stadio Renato Dall'Ara
Stadio Renato Dall'Ara is located in the Saragozza neighborhood, not too far from the city center, and it is the home of the Bologna football club.
With around 36,000 seats, it's comfortable ground, and if there are concerts, the stadium can turn into a massive space with up to 55,000 seats. The Stadio Renato Dall'Ara has witnessed history-making moments.
In 1934 and 1990, this stadium was ground, and one of the most memorable moments was when England faced Belgium in the Round of 16 match during the 1990 World Cup.
The game went into extra time, and then, in the 119th minute, David Platt scored an incredible goal to secure England's victory.
In 1993, there was a football qualifier between San Marino and England. San Marino scored a goal in just 8.3 seconds, but England went on to win 7–1 in the end.
Also In 1995, it hosted international rugby union test matches when Italy faced off against the All Blacks and the Springboks, creating a different kind of excitement on its ground.
READ ALSO: Top 10 Best Defenders In MLS History ( 2023 Ranking )
10. Stadio Renzo Barbera
In 1932, this iconic stadium hosted the inaugural match between Palermo and Atalanta with Palermo triumphing 5–1. Back then, the ground was called Stadio Littorio. The pitch was surrounded by a running track, and the goals had no stands behind them.
Then in 1936, the name was changed to Stadio Michele Marrone, honoring a fallen soldier from the Spanish Civil War. After World War II, it became Stadio La Favorita, named after a game reserve from the 13th century.
In 1948, the running track vanished, and stands were after the goalpost. This was a turning point for the stadium's growth.
In 1984, Stadio Renzo Barbera witnessed its second major transformation. A second tier was added, boosting the capacity to 50,000 supporters.
1990 saw Palermo host the 1990 FIFA World Cup's First Round matches, and the stadium underwent a significant renovation. Tragedy struck during this time, as an accident took the lives of five construction workers.
Despite the challenges, the stadium became better than ever, then the capacity was adjusted, and the seating was reduced to the present 37,619 seats.
In 2002, the stadium got a new name, Stadio Comunale Renzo Barbera. This was to honor a Palermo chairman who had guided the club through two Coppa Italia finals in the 1960s and 1970s. I remember during the Serie A 2004–05 campaign, every seat was filled even before the first match kicked off.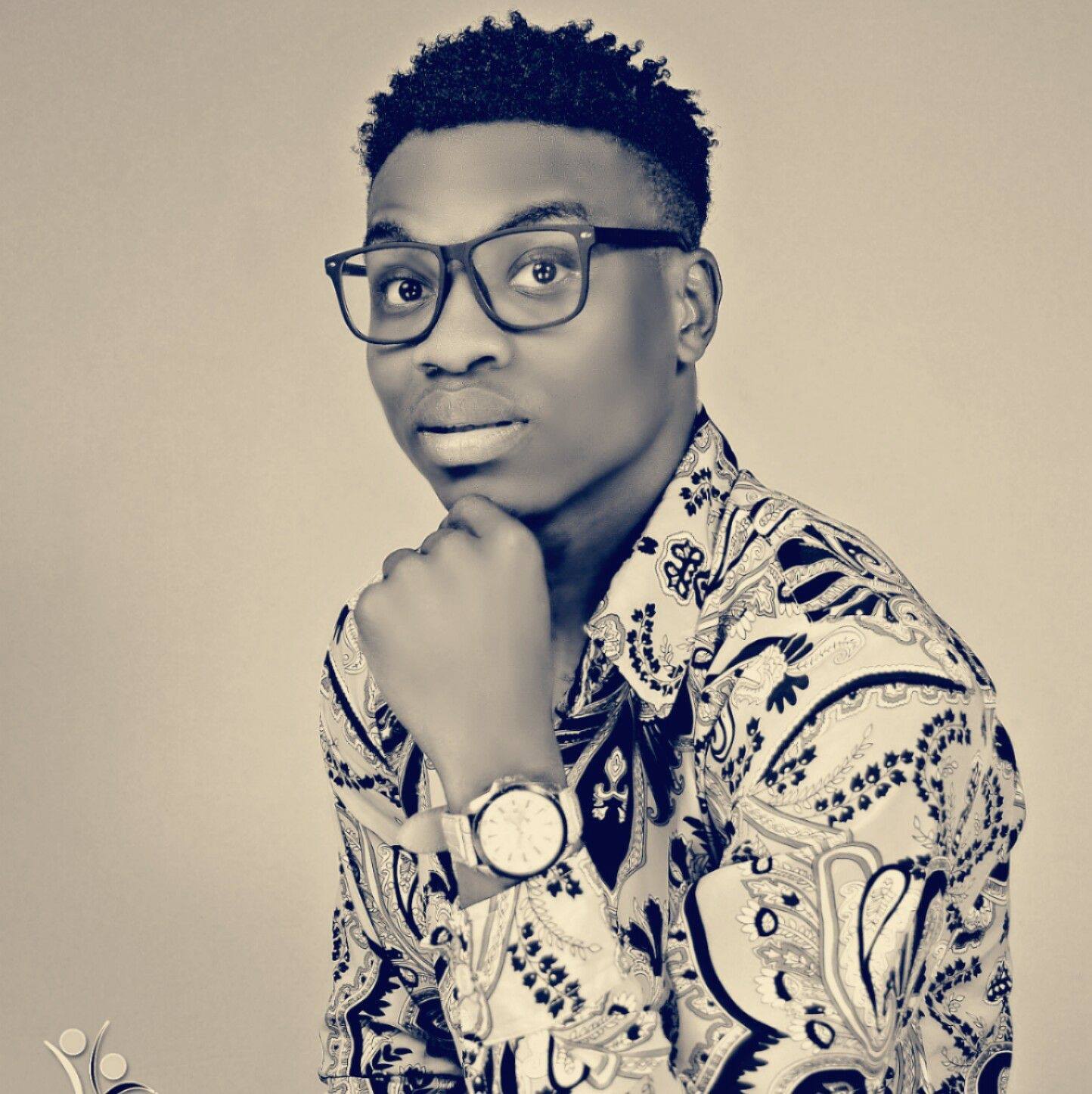 Pataka is a consistent and avid follower of the round leather game. He communicates his passion by editing soccer posts for various soccer platforms.