This is the list of Bayern Munich's greatest rivalries in the Bundesliga, and UEFA Champions League. Bayern Munich's story began in 1900, when eleven passionate football players, led by Franz John, came together to create something extraordinary.
It wasn't until 1932 that Bayern clinched their first national championship, and in the mid-1970s, they secured the European Cup three times in a row, from 1974 to 1976.
The club has also triumphed in the European Cup/UEFA Champions League six times. They achieved the Treble, conquering the League, the Cup, and the Champions League all in the 2020 season.
Plus one UEFA Cup, one European Cup Winners' Cup, two UEFA Super Cups, two FIFA Club World Cups, and two Intercontinental Cups.
As of May 2023, they are ranked second in UEFA's club rankings. However, In this post, I will share with you some of the greatest rivals in Bayern Munich's history.
READ ALSO: Top 5 Bayern Munich Biggest Wins In UEFA Champions League Competition
Top 5 Bayern Munich Greatest Rivals
1860 Munich
Borussia Dortmund
1. FC Nürnberg
Real Madrid
Werder Bremen
Let's dive right in.
1. Bayern – 1860 Munich Rivalry ( Munich derby )
The Munich derby, or Münchner Stadtderby in German, is a fierce and legendary clash between Bayern Munich and 1860 Munich.
This rivalry is rich with history, drama, and decades of memorable moments that have attracted football fans. Back in the early 20th century, when both clubs were finding their ground, the first-ever Munich derby took place in September 1902.
In those initial years, Bayern often emerged victorious in these encounters. However, the rivalry wasn't as intense due to the regional organization of football in Germany at the time.
Both teams competed against various Munich-based squads like FC Wacker München and 1. Münchner FC 1896, diluting the rivalry's significance.
As the 1930s approached, both Bayern and 1860 started achieving greater success. The Nazi regime impacted both clubs in different ways.
Bayern faced challenges due to the forced departure of Jewish members, including influential figures like Kurt Landauer.
Meanwhile, 1860 was relatively less affected by these changes and managed to secure their first national trophy, the Tschammer Pokal (now known as the German Cup), in 1942.
The war years saw 1860's rise, leading them to the national playoffs in 1943. After World War II, football regained its popularity, and the creation of the Oberliga Süd League brought Bayern and 1860 into a high rivalry.
As the only two prominent Munich clubs in the league, their encounters grew. This period also saw both teams face challenges and successes, including Bayern's German Cup victory in 1957.
The early years of the Bundesliga introduced a new dimension to the rivalry. Peculiar rules saw Bayern not promoted to the top tier. This prompted a role reversal as 1860 won the German Cup and reached the European Cup Winners' Cup final.
However, Bayern's rise was imminent, and they eventually clinched a German double. The 1970s was Bayern's golden era, with multiple German championships and victorious European campaigns.
1860 struggled and became a hot and cold club in terms of league performance. While friendly matches and derby encounters continued, Bayern often maintained their great performances.
After a 13-year absence, 1860 returned to the Bundesliga in 1994. Bayern had already claimed their 13th Bundesliga title in the previous season.
1860 managed to secure a derby win in 1999, but Bayern regained dominance with impressive victories. 1860's fortunes took a downturn, relegating them to lower leagues. As competitive matches between the two teams reduced, Bayern remained a dominant force.
READ ALSO: Liverpool Biggest Rivals (Top 5)
2. Bayern – Borussia Dortmund Rivalry ( Der Klassiker )
Der Klassiker, famously known as the "German Clásico," is the exciting battle between Borussia Dortmund and Bayern Munich.
These two giants of German football have won 25 out of the last 29 Bundesliga titles as of the 2021–22 season, and the intensity of their rivalry is always hot.
This rivalry has raised eyebrows, with some questioning the historical depth of this rivalry compared to other longstanding football clashes in Germany.
The inaugural match between these clubs was on October 16, 1965, with Dortmund defeating Bayern Munich 2–0. Then again, Dortmund became the first German club to win a European title after beating Liverpool in the 1965–66 European Cup.
Bayern then replied to these achievements by securing the same competition the following season. However, it was in the 1971 Bundesliga we saw the rise of this rivalry when Bayern prevailed over Dortmund in an 11–1 victory.
Bayern Munich's 11-1 victory against Dortmund is Bayerns biggest Bundesliga win. Also, the highest-scoring draw between the two teams occurred in May 1983, ending in a thrilling 4–4 result.
As the 1990s evolved, Dortmund's rise transformed Der Klassiker into a fierce rivalry. Their challenge to Bayern's yearly dominance sparked fiery encounters, winning two Bundesliga titles for Dortmund in 1994–95 and 1995–96.
Tempers flared as well, with a memorable incident in 1996 involving Bayern's Lothar Matthäus and Dortmund's Andreas Möller.
The early 2000s saw success for both clubs. Bayern experienced mixed Champions League results, while Dortmund clinched the 2001–02 Bundesliga title and reached the UEFA Cup final.
Then a heated 2001 league meeting between the two saw records set for yellow and red cards shown in a Bundesliga match. In the 2010s, Dortmund rose to dominance again, injecting fresh energy into Der Klassiker.
Their formidable squad, including talents like Mats Hummels and Robert Lewandowski, secured back-to-back Bundesliga titles in 2011 and 2012 and that was even during Bayern's historical dominance.
The 2012–13 season was a turning point, with Bayern recovering to secure the Bundesliga title and meeting Dortmund in the 2013 UEFA Champions League final.
This milestone earned the rivalry nickname of "German Clasico." And the final's drama was worsened by Mario Götze's impending transfer from Dortmund to Bayern.
Since then, we have seen great players moving from Dortmund to Bayern Munich, and still keeping the rivalry active.
READ ALSO: Top 5 Barcelona Biggest Rivalries In Europe
3. Bayern –  1. FC Nürnberg Rivalry
Bayern Munich vs. 1. FC Nürnberg rivalry is often referred to as the Bavarian derby being the most successful clubs in the region.
This rivalry is soaked in history, passion, and fierce competition with Bayern winning 32 Bundesliga titles and 1. FC Nürnberg recorded 1 in 1967.
While many call it the Bavarian derby, you can also call it the Fränkisch-Bayerisches Derby, or the Franconian-Old Bavarian derby.
This name reflects the identity of Nuremberg and its fans, who consider themselves more than just Bavarian. Bayern Munich vs. 1. FC Nürnberg rivalry isn't a recent development; it has roots that date back to the 1920s.
For players like Philipp Lahm, stepping onto the pitch for a Bayern-Nürnberg match is an experience like no other.
While the 1920s and 1930s were dominated by Nürnberg, who clinched five championships in the 1920s, Bayern Munich rose to prominence later, claiming their tenth championship in 1987 and surpassing Nürnberg's tally.
This success adds depth to the rivalry, creating a narrative that spans decades.
4. Bayern –  Real Madrid Rivalry
The clash between Real Madrid and Bayern Munich is one of the biggest rivalries in European football. In the 1970s, Bayern Munich was on an extraordinary journey towards European glory.
They conquered Atletico Madrid and Leeds United in the European Cup finals of 1974 and 1975 respectively. It was during this era that Real Madrid crossed paths with Bayern for the first time.
Before facing Bayern, Real Madrid had narrowly defeated Borussia Mönchengladbach on away goals.
The tension was noticeable as Madrid sneaked into the semifinals, while Bayern approached the game with confidence, having secured a 5-1 victory over Benfica in the second leg.
Gerd Müller who was one of the amazing Bayern attacking players then was at his very best in the game, and his contributions in both legs ensured Bayern qualified for their third consecutive European Cup final.
Here is another era worth remembering, Real Madrid set their sights on the UEFA Champions League while having a dull La Liga campaign. Bayern were the favorites with their Bundesliga dominance and a DFB-Pokal victory.
Having already defeated the same Real side in previous encounters, the odds seemed in their favor, having already defeated the same Real side in previous encounters.
The first leg of the tie saw Real Madrid put Oliver Kahn, Bayern's goalkeeper to the test with the likes of Raúl and Nicolás Anelka scoring 1 goal each.
And the match ended 2-0 in Real's favor. In the second leg, we witnessed Bayern taking charge, with Carsten Jancker's goal putting them in a strong position.
However, Anelka's goal for Real Madrid turned the momentum, but Giovane Élber's response kept Bayern's hopes alive. Despite Bayern efforts, the match ended 3-2 in favor of Real Madrid qualifying them to secure their 8th European Cup.
In 2012, Real Madrid embarked on a record-breaking season, setting new records in the league with 100 points and 121 goals. With La Liga nearly ending, their focus shifted to La Décima, their tenth European Cup title.
The clash between Real Madrid and Bayern Munich in 2012 saw talent collide, with Real Madrid gaining an early lead. Bayern's Arjen Robben converted a penalty, but the rest of the match remained a tense affair.
Extra time failed to yield a winner, leading to a penalty shootout that saw Bayern triumph.
READ ALSO: Manchester United Biggest Rivals (Top 5)
5. Bayern – Werder Bremen Rivalry
Papi used to talk about how football was in 1980, a time when soccer was undergoing important transformations. On April 12, 1980, Bayern Munich hosted Werder Bremen in a one-sided clash that ended a 7-0 victory for Bayern.
During this era, Bremen, struggling against relegation, hadn't secured a win against Bayern since 1973. To make matters worse, they possessed one of the worst Bundesliga defenses that season.
Seven weeks later, Bayern clinched the league title while Bremen faced relegation. However, this relegation would prove to be a catalyst for Werder's remarkable resurgence.
In February 1981, as Bremen led the second division's northern tier, an accident involving coach Kuno Klotzer turned the tide.
Klotzer, recovering from minor injuries, passed the reins to Otto Rehhagel. This decision seemed unconventional, as Rehhagel was known for rescuing teams from relegation battles.
Nevertheless, his presence triggered a turning point that would elevate Werder's fortunes. Rehhagel's appointment saw a sensational rise.
And Bremen's subsequent promotion to the Bundesliga marked the beginning of their journey back to the top. Despite limited resources, they consistently challenged for silverware, becoming a constant thorn in Bayern's side.
The rivalry's defining moments began to develop in the early 1980s. In November 1985, a controversial foul by Bayern Klaus Augenthaler on Rudi Voller started a fury.
The incident also charges the perception of Bayern as aggressors and Bremen as noble contenders. The rivalry continued to evolve through the efforts of Thomas Schaaf and Klaus Allofs.
Despite economic challenges, Bremen maintained its competitive edge and challenged Bayern once again. Their dominance in the early 2000s was the second golden era for the club.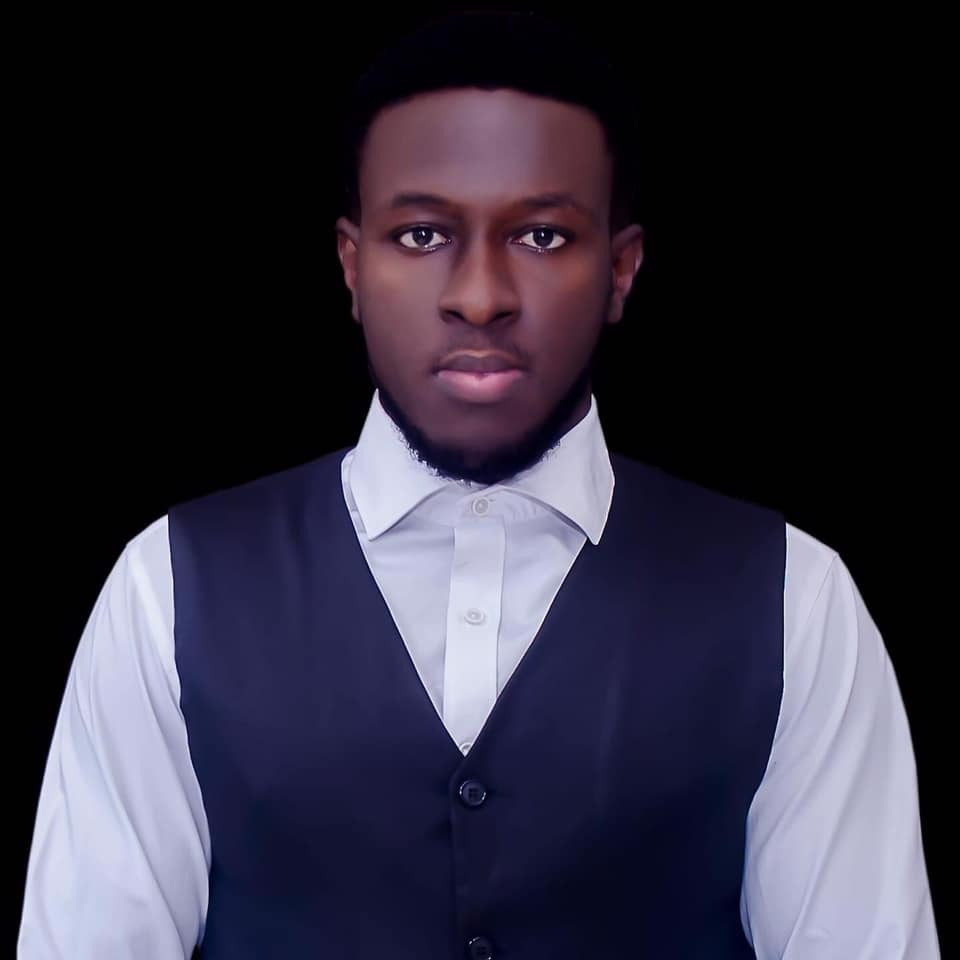 Kenneth is a an avid soccer follower, fan and writer. He is a consistent follower of the sport and is a fan of Chelsea FC.