This is the list of the top 10 most extensive football grounds in Europe. And in this post, I will be ranking this football field by its capacity.
Check out the table of the;
READ ALSO: Complete List Of EFL Championship Teams In Alphabetical Order in the 2023-24-season
Top 10 Biggest Soccer Stadiums In Europe
| Rank | Stadium | Capacity | City | Country | Team |
| --- | --- | --- | --- | --- | --- |
| 1 | Camp Nou | 99, 354 | Barcelona | Spain | Barcelona, Spain National Football Team |
| 2 | Wembley | 90, 000 | London | England | England National Football Team |
| 3 | Santiago Bernabéu | 83, 186 | Madrid | Spain | Real Madrid, Spain National Football Team |
| 4 | Croke Park | 82, 300 | Dublin | Ireland | Gaelic Athletic Hurling Championship, Football Championship finals venue |
| 5 | Twickenham | 82, 000 | London | England | England National Rugby Union Team |
| 6 | Stade de | 81, 400 | Saint-Denis | France | France Team |
| 7 | Westfalenstadion | 81, 365 | Dortmund | Germany | Borussia Dortmund, Germany National Team |
| 8 | San Siro | 80, 018 | Milan | Italy | AC Milan, Inter Milan |
| 9 | Luzhniki | 78, 011 | Moscow | Russia | Russia National Team |
| 10 | Allianz Arena | 75, 024 | Munich | Germany | Bayern Munich |
Let's get to it.
1. Camp Nou
Camp Nou holds interesting stories as big as its size, and it's currently the biggest football ground in Spain, and Europe with 99, 354 capacity. Have you ever heard of Spotify? Yeah, the music app.
Well, they teamed up with Camp Nou and gave it a fancy new name: Spotify Camp Nou. It's worth a jaw-dropping $310 million.
Way back in 1957, when they finished building this big field, since then, It has been a home for Barcelona where they play their home games. Camp Nou has hosted two Champions League finals, plus other exciting tournaments.
The stadium also hosted five games during the 1982 FIFA World Cup and the 1992 Summer Olympics final match. And guess what? Camp Nou is getting a makeover soon, and it will commence this year, 2023. It's getting spruced up, like a fresh coat of paint on a favorite playground.
READ ALSO: 10 Famous Soccer Players Who Wear Number 9 Jersey
2. Wembley Stadium
As a fan, have you ever wondered what it takes to build an incredible football ground? Aside from Wembley being one of the largest football stadiums in Uk, and Europe, the architectural genius of the field is super amazing.
From the look of things, I could tell that a bunch of creative minds crafted Wembley Stadium Architects Foster + Partners and HOK Sport (now called Populous) designed it, and they teamed up with skilled engineers from Mott Stadium Consortium.
These three companies put their heads together to make Wembley a reality. Building this stadium cost a staggering £798 million back in 2007.
That's a whole lot of money, but hey, you get what you pay for, right? And what you get is mind-blowing, a seating capacity that's roof-covered. Wembley can contain 90,000 fans, all protected from the elements by a sliding roof that doesn't close up.
How about that circular lattice arch that seems to hug the stadium? It's 7 meters in diameter on the inside, stretches a whopping 315 meters across, and reaches a height of 133 meters.
The stadium also has a north roof and a big retractable roof on the other side, making it the longest unsupported roof structure in the world.
3. Santiago Bernabéu Stadium
Santiago Bernabéu Stadium is a super cool soccer field where Real Madrid, one of the biggest soccer clubs in the world, plays their home games.
Do you know why it's called "Santiago Bernabéu,"? It's named after Santiago Bernabéu who was a great player and an incredible president of Real Madrid.
The stadium can accommodate around 83,000 supporters, and It's the second-largest stadium in Spain. Santiago Bernabéu Stadium hosted the final matches of the UEFA Champions League four times In 1957, 1969, 1980, and 2010.
This incredible football ground also made history in South America as it hosted the final match of the Copa Libertadores. To top it off, this stadium hosted the grand finale of the UEFA Euro and the FIFA World Cup.
READ ALSO: Top 10 Best Trios In Football History (Definitive List)
4. Croke Park stadium
Croke Park Stadium is based in Dublin, Ireland, and it is all about Gaelic games, like Gaelic football and hurling. It is the headquarters for the Gaelic Athletic Association (GAA), which is a big sport in Ireland.
This ground went through a complete transformation from 1991 to 2005, then It got bigger and better, with space for around 82,000 fans.
That makes it the fourth-largest stadium in Europe, and this stadium is not usually used for the kind of soccer we are used to. It has hosted some amazing events like the opening and closing ceremonies of the 2003 Olympics. Even a super famous Irish pop group called Westlife sold out this stadium in under 5 minutes.
5. Twickenham Stadium
Twickenham Stadium is known as "the Home of England Rugby." It's the center of all things rugby in Twickenham. Owned and run by the RFU (Rugby Football Union), this stadium is a year-round hub for rugby action.
It's home to the English rugby union team. This stadium hosts lots of other rugby matches, both big and small. The World Rugby Sevens Series happens there, along with the finals of the World Rugby Women's Sevens Series. Twickenham even hosts Harlequins' Big Game during the festive season.
And if that's not enough, there's the nail-biting Varsity Match between Oxford and Cambridge, the intense Army Navy Match, and the exciting English schools' Daily Mail Cup Final.
READ ALSO: Top 5 Best Playmakers In The World Right Now
6. Stade de France
Stade de France is a big stadium located just north of Paris in Saint-Denis, France. The French national teams make this stadium their battleground for international clashes, plus rugby games. With a capacity of about 80,000, it's the biggest stadium in Europe with a seating of over 78,000 fans.
During other events, like soccer matches, the running track hides beneath the football pitch, creating a dynamic space that adapts to the game. The story of the Stade de France began with the 1998 FIFA World Cup.
Michel Platini, a key figure in the organizing committee, suggested the name and the stadium came alive with history. It witnessed France's triumphant victory against Brazil in the World Cup Final.
We will still witness more amazing moments, hosting athletics events at the 2024 Summer Olympics and matches for the 2023 Rugby World Cup.
The ground also hosted the UEFA Champions League Final after the venue was changed due to the 2022 Russian invasion of Ukraine.
Impressively, it's one of only two stadiums in the world to have hosted both a Football World Cup final and a rugby union World Cup final.
7. Westfalenstadion
This stadium has many names, but officially, it's called Signal Iduna Park, but some call it BVB Stadion Dortmund in specific soccer competitions.
And you know where "Westfalenstadion" comes from? It's a nod to a historical region called Westphalia. Westfalenstadion is one of the most famous grounds in Europe.
It is an incredible field that could occupy a crowd of around 81,000 fans. This stadium is the largest in Germany, and it's the seventh-biggest in Europe.
Only Camp Nou and the Santiago Bernabéu Stadium can top it in capacity. This stadium also has a museum called the Borusseum, where you can learn all about Borussia Dortmund's history.
It has hosted matches in both the 1974 and 2006 FIFA World Cups, and major club competitions like the UEFA Cup Final.
READ ALSO: Inter Milan's Top 5 Biggest Wins In History
8. San Siro
San Siro is an arena where A.C. Milan and Inter Milan play their home games, and it's the largest football stadium in Italy. And it's one of the biggest stadiums in Europe, having a space for 80,000 football fanatics.
The stadium got its official name in honor of Giuseppe Meazza, a football legend who won the World Cup twice in 1934 and 1938 while playing for both Inter Milan and A.C. Milan.
This ground has witnessed World Cup games, including three in 1934 and six in 1990, plus UEFA Euro 1980 tournament. It also hosted four European Cup finals in 1965, 1970, 2001, and 2016.
According to a report, the San Siro will be part of the opening ceremony for the 2026 Winter Olympics of Milan and Cortina d'Ampezzo.
9. Luzhniki Stadium
The Luzhniki Stadium is a massive playground, with 81,000 seats, and It's the biggest soccer stadium in Russia and one of the top ten in Europe. This ground has seen history unfold on its turf.
It was the main field for the 1980 Olympic Games, hosting the opening and closing ceremonies, and even the final match of the football tournament. This stadium hosted the UEFA Cup final in 1999 and the UEFA Champions League final in 2008.
And remember the 2018 FIFA World Cup? Luzhniki ground hosted seven matches, including the opening and final games.
The stadium has also been home to Spartak Moscow and CSKA Moscow, and it's currently a ground for the Russian national football team.
10. Allianz Arena
This is the stadium in Munich where Bavaria and Germany's national team enjoy their home. With a 70,000 seating capacity for supporters during international matches and 75,000 during domestic games.
It's the world's first stadium with an exterior that changes colors like a chameleon as its structure turns red, blue, or any color you can dream of being the second-largest stadium in Germany, only behind the Westfalenstadion in Dortmund.
This ground has seen concerts, and American football games, and even became a museum for Bayern Munich, known as FC Bayern Erlebniswelt.
READ ALSO: Best Formation Against 4-4-1-1 – How To Win
Conclusion
These top 10 largest soccer stadiums in Europe aren't just places to watch a game, they're arenas where passions run wild. They've seen incredible moments, recording World Cup matches and great finals.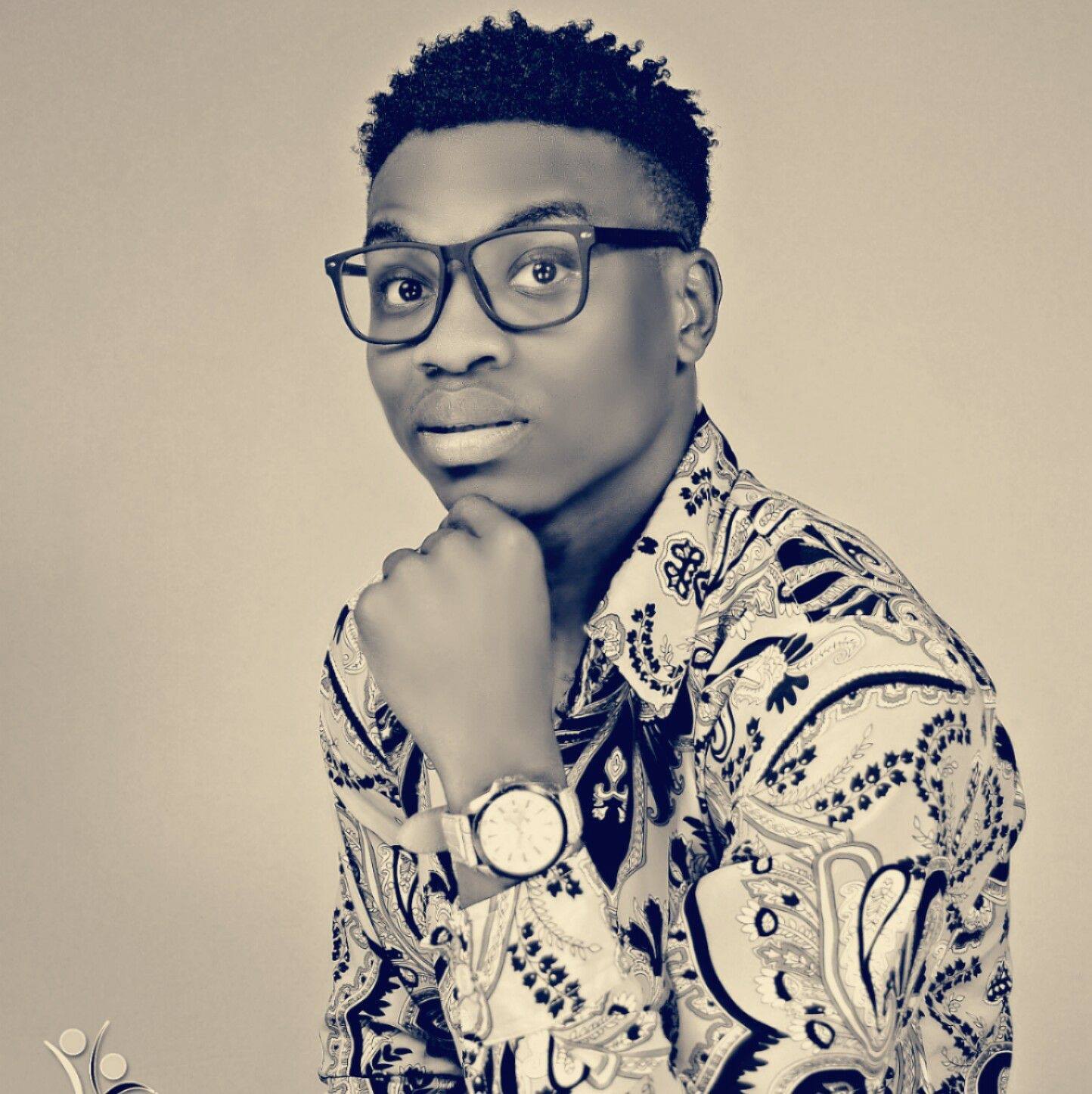 Pataka is a consistent and avid follower of the round leather game. He communicates his passion by editing soccer posts for various soccer platforms.