This is the list of the best defenders in Major League Soccer History. I'm super amazed at how the MLS has grown in recent years, they have been the center of attraction for superstars who have a few years to put up their boots.
While lots of talents have stepped into the league, there have been some unsung heroes who need to be celebrated.
These are defenders who have been giving their all ever since the league's inception in 1996, they have been producing great performances all season.
Their fantastic performances have won them a couple of the Major League Soccer Defender of the Year Awards more than any other defenders in the League.
So, in this post, I will list the top 10 best defenders in MLS history, and you will learn about the feats in the game.
Here we go!
Top 10 Best Defenders In MLS History ( 2023 Ranking )
Chad Marshall
Robin Fraser
Carlos Bocanegra
Walker Zimmerman
Ike Opara
Jimmy Conrad
Eddie Pope
Bobby Boswell
Omar Gonzalez
Michael Parkhurst
READ ALSO: Top 10 Biggest Football Stadiums In The United Kingdom
Be with me.
1. Chad Marshall
Chad Marshall is a former American soccer professional player who played in the Major League Soccer (MLS) for an incredible 16 years. He made a name for himself playing for two teams, the Columbus Crew and the Seattle Sounders FC.
You will always see him stopping opponents in their tracks like he was so good at defending that he won the MLS Defender of the Year Award not once, not twice, but three times.
Back in 2004, Chad was drafted by the Columbus Crew, and he showed his skills right away. In his first year, he helped his team go on an unbeaten streak of 18 games. That's like playing 18 games without losing a single one.
He was a big part of winning the MLS Supporters' Shield that year. Chad's best year came in 2008 when he led his team's defense to victory. They won both the Supporters' Shield and something called the MLS Cup.
Chad even scored the goal that won them the MLS Cup. He was also picked for the MLS Best XI, which is like being chosen for the All-Star team, and he got his third Defender of the Year Award too.
Chad also had some tough times, when he had to take a break in 2007 because of a head injury. But he came back stronger and kept playing his heart out. In 2013, he joined the Seattle Sounders FC and continued to show his amazing skills.
Sadly, in 2019, Chad had to retire from soccer because of an injury. It was a sad moment for football fans, but his legacy lives on. Chad Marshall will always be remembered as one of the greatest defenders in MLS history.
READ ALSO: Top 11 Best Major League Soccer Teams of All-Time
2. Robin Fraser
Robin Fraser is a former player, currently leading the Major League Soccer club Colorado Rapids.
Before taking the steering gear at Colorado Rapids, he lent his coaching skills to teams like Real Salt Lake, New York Red Bulls, and Toronto FC, and served as the head coach for Chivas USA for two seasons.
Fraser's career as a player is impressive. He spent six seasons in the American Professional Soccer League and another ten in Major League Soccer. The honor of wearing the United States men's national soccer team jersey, earning 27 caps between 1988 and 2001.
Fraser's career began with the Miami Sharks in the American Soccer League in 1988.
Then he moved to the Colorado Foxes of the American Professional Soccer League, where his great performances earned him four consecutive APSL All-Star selections from 1992 to 1995.
When Major League Soccer was born, Fraser was chosen as the Los Angeles Galaxy's fourth overall pick in the inaugural 1996 MLS Player Draft.
He consistently displayed his brilliance playing five seasons with the Galaxy, earning four Best XI selections (1996, 1998, 1999, 2000) and being named MLS Defender of the Year in 1999.
Fraser's career took him to the Colorado Rapids before the 2001 season, where he continued to impress. His skills were recognized once again when he secured his second Defender of the Year title and earned a place in the Best XI in 2004.
He also captained the Columbus Crew to the Supporters' Shield during his tenure there. Such greatness doesn't go unnoticed as Fraser was honored as one of The 25 Greatest players in MLS history on December 10, 2020.
3. Carlos Bocanegra
Carlos Bocanegra is a versatile player who could play in almost any position on the field, defend like a wall, and lead like a captain, and he was a two-time Major League Soccer defender of the year.
Starting in the United States, Carlos played college soccer at UCLA before joining Major League Soccer (MLS) with the Chicago Fire.
He was like a rising star, winning awards and helping his team win big tournaments. But Carlos wanted to challenge himself even more. He crossed the ocean to England, signing with Fulham.
Fans loved him, and he became known by cool nicknames like "the Jackal" and "the Black Snake." Next, Carlos joined Rennes and never kept impressing.
Then, he moved to Saint-Étienne, where he wore the captain's armband, showing that he was not just a great player, but a great leader too.
Carlos didn't stop exploring as he also went to Scotland to play for Rangers, becoming a fan favorite and earning the nickname "Captain America."
READ ALSO: 10 Famous Soccer Players Who Wear Number 9 Jersey
4. Walker Zimmerman
Walker Dwain Zimmerman was a commanding presence on the field with both Nashville SC in Major League Soccer (MLS) and the United States national team.
Zimmerman began with the Furman Paladins, where he played college soccer for two seasons. His skills caught the attention of Major League Soccer, and he signed a Generation Adidas deal, which is a pretty big deal in football.
He was chosen as the 7th overall pick by FC Dallas in the 2013 MLS SuperDraft. Though he faced early challenges with injuries, his determination paid off.
By 2016, he became a regular starter for FC Dallas, proving his skills as one of the best defenders. That year was special, as FC Dallas achieved the double, winning both the Supporters' Shield and the U.S. Open Cup.
In 2017, Zimmerman began a new chapter when he joined Los Angeles FC (LAFC), an expansion team. He played a key role in helping LAFC secure the Supporters' Shield in 2019.
And his amazing performances earned him a spot in the MLS All-Star team and the MLS Best XI. Then again, Zimmerman joined Nashville SC in February 2020.
This move proved great as he won back-to-back Defender of the Year awards in 2020 and 202.
5. Ike Opara
Ike Opara was a sensation with a remarkable career that has left a huge impact on the game. This American former soccer player has not only dazzled on the field but is also an assistant coach for Sporting Kansas City II in MLS Next Pro.
Opara's professional career began when he was drafted as the 3rd overall pick by the San Jose Earthquakes in the 2010 MLS SuperDraft.
He made his debut in a memorable match against Real Salt Lake on March 27, 2010, and showcased his prowess, scoring his first professional goal against Chicago Fire on April 10, 2010.
However, his time with the Earthquakes was tarnished by persistent foot injuries. But it was another great time for Opara when he moved to Sporting Kansas City from San Jose on December 12, 2012.
He made his league debut for SKC on March 23, 2013, marking the beginning of a remarkable career with the team. Opara's contributions were massive as we have witnessed, scoring a dramatic match-winning goal against Real Salt Lake in July 2013.
He was also instrumental in helping secure the U.S. Open Cups in 2015 and 2017 alongside his formidable teammates.
Opara's exceptional performance earned him the MLS Defender of the Year Award in 2017. In 2019, Opara's love for the game took him to Minnesota United FC, where he continued to blaze.
He won the MLS Defender of the Year Award for his outstanding contributions to Minnesota's defense.
READ ALSO: The Best Nigerian Footballers of All Time
6. James Conrad
James Paul Conrad spent 13 incredible years in Major League Soccer (MLS), and he is considered one of the best defenders in the league.
Throughout his illustrious MLS career, Conrad demonstrated his defensive prowess and won remarkable honors. He stood out as a four-time MLS Best XI member and was celebrated as the MLS Defender of the Year in 2005.
Conrad's career to stardom was anything but conventional as he was Undrafted by MLS. He faced an initial setback with an unsuccessful trial for the Los Angeles Galaxy.
However, fate took a turn when the Galaxy coaching staff recommended him to their affiliated lower-division teams. Conrad found a home with the now-defunct San Diego Flash of the A-League, which gave him his first contract.
His revolution continued as he joined the San Jose Clash, later re-branded as the Earthquakes where he spent four seasons with the club, contributing to their MLS Cup victory in 2001.
Conrad's talents even took him overseas to Poland, where he played for Lech Poznań in 2000. Unfortunately, injuries and the effects of concussions began to take a toll, leading to his retirement from professional soccer on August 18, 2011.
Even after hanging up his boots, Conrad's love for football never delayed. He ventured into the media industry, carving a niche for himself. You can catch him on his YouTube channel "Jimmy Conrad" and also follow his regular streams on Twitch.
Also, he's made his mark as the technical director of USL League Two side San Francisco Glens.
7. Edward Pope
Pope was selected by D.C. United in the first round (second overall) of the 1996 MLS College Draft, and that's how he started his soccer career.
In his first season, we saw his immense talent as he split his time between United and the men's Olympic team, while also contributing to United's league title victory.
He made his name in MLS history, scoring a golden goal in the first-ever MLS Cup against the Los Angeles Galaxy. At the same time, he made his debut with the national team, helping in a 2-0 victory over Trinidad and Tobago.
In 1997, Pope's talents rose as he was named MLS Defender of the Year, secured a place in the MLS Best XI, and clinched a second MLS title with D.C. United.
The following year, he played an instrumental role in United's CONCACAF Champions Cup and InterAmerican Cup victories, securing the first continental honors for an MLS team.
Pope's amazing performances led him to the MetroStars in 2002, where he captained the team achieving a spot in the MLS Best XI for the third time.
However, he retired in 2007 after a superb ten-year MLS career, during which he scored nine goals, provided ten assists, and established himself as one of the best defenders in the league.
READ ALSO: 10 Best Number 11s In Football History
8. Bobby Boswell
Robert Allen "Bobby" Boswell is an American soccer hero who had an outstanding career in Major League Soccer (MLS).
Boswell's soccer skills caught the eye of  D.C. United club management, although not drafted in the 2005 MLS drafts. But then, he secured a place as a discovery player.
Boswell became a starter in the defense, showing off his proficiency next to Bryan Namoff. However, he set a shocking record, netting three own goals in a single season.
He had a very good season in 2006, as he spearheaded D.C. United's defense during their stellar season. With the best regular-season record and the Supporters' Shield victory, Boswell's contributions were essential.
His exceptional performance earned him an All-Star selection, and he further showed his skills in a victorious All-Star match against Chelsea.
The awards poured in, with Boswell being named 2006 Defender of the Year, Humanitarian of the Year, and a member of the Best XI.
Then in 2007, he joined the Houston Dynamo, and his time with the club witnessed triumphs, including securing the regular-season Western Conference title. The 2008 season further tells Boswell's record as the team's defender of the year and the Dynamo's "iron man."
9. Omar Gonzalez
Omar Alejandro Gonzalez stood out to me for his impressive defense skills in Major League Soccer (MLS). He made a big impact on the field as a center-back for the New England Revolution.
Before his professional career, Gonzalez played college soccer for the Maryland Terrapins. He then joined the LA Galaxy in 2009, where he played 180 regular-season games.
His time with the Galaxy saw them win the MLS Cup (kind of like the championship) three times in a row, in 2011, 2012, and 2014.
In 2011, he was named the best defender in the league. Gonzalez also played for the United States national team.
He took part in the 2014 FIFA World Cup and won the CONCACAF Gold Cup (a big regional soccer tournament) in 2013 and 2017.
While with the Galaxy, Gonzalez scored his first professional goal in 2009. Winning the award for the best rookie that year because he helped the team improve a lot, and also scored important goals in 2010.
Gonzalez even tried playing in Europe for a bit, joining a team in Germany, but got hurt and had to return to the US for surgery.
He later became a star player for the Galaxy and was one of the highest-paid defenders in MLS history. Then again, he played for a team in Mexico before joining Toronto FC.
In 2021, he moved to the New England Revolution, and In 2022, he faced some challenges with his new team, but his impact on MLS history can never be overshadowed.
10. Michael Parkhurst
Michael Finlay Parkhurst is one of the best defenders in MLS history, making a name for himself as both a center-back and a right-back.
Growing up in Rhode Island, he had a strong feeling for soccer. Then he attended the very first home game of the New England Revolution in 1996.
In 2005, he was selected as the ninth overall pick by the Revolution in the 2005 MLS SuperDraft. Impressively, he won the title of MLS Rookie of the Year in his debut season.
In October 2007, Parkhurst pulled off a remarkable feat, scoring his first MLS goal from a long distance of sixty yards during a match between the Revolution and Toronto FC.
He was honored as the MLS Defender of the Year in 2007 and received the MLS Fair Play Award in 2007 and 2008 for his sportsmanship.
Off the field, he made a positive impact and won the MLS Humanitarian of the Year award in 2006 and 2008.
READ ALSO: List of Liverpool's Top 5 Most Crushing Wins Ever
Conclusion
Major League Soccer might not be among the top 3 leagues in the world, but they have got super defenders who could be challenging even for the most skilled attackers in the best league.
These top 10 best defenders in MLS have really impressed from strong tackles to crucial goals, they left their mark on the game. And the best part is; they all have something special.
Not to forget the likes of Eddie Pope's career or Jimmy Conrad's media journey. And let's not overlook Walker Zimmerman's rise or Ike Opara's impact.
These defenders are MLS history-makers, showing that with dedication and talent.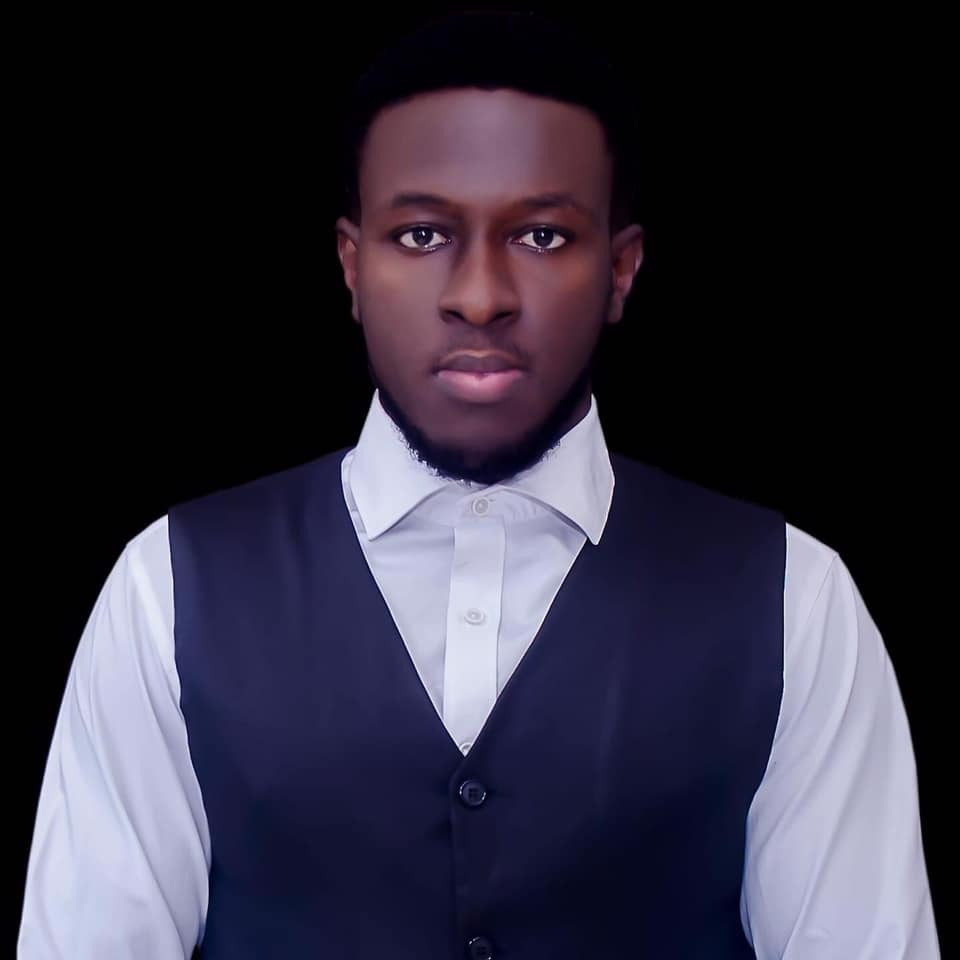 Kenneth is a an avid soccer follower, fan and writer. He is a consistent follower of the sport and is a fan of Chelsea FC.